Just as your wedding is completely one of a kind, as should be the album that holds your memories. This is why plug-and-play templates are never used when hand crafting your albums. Each and every album starts with a blank canvas and is custom designed specifically around the images we capture on your big day.
All albums are available with a variety of different cover options ranging from black or white leather, a variety of linens, and even photo-wrapped covers.
The inside of your album will feature full-page, vibrant spreads printed directly to thick, durable, card stock pages. These particular albums also boast a nearly seamless gutter down the middle of your pages, allowing your images to spread across the center with very little disruption. This type of gutter also gives you album a "lay-flat" design, allowing the pages to lay completely flat when viewing.
Please visit the CONTACT/PRICING page and drop me an email for a full list of album samples, wedding packages and pricing.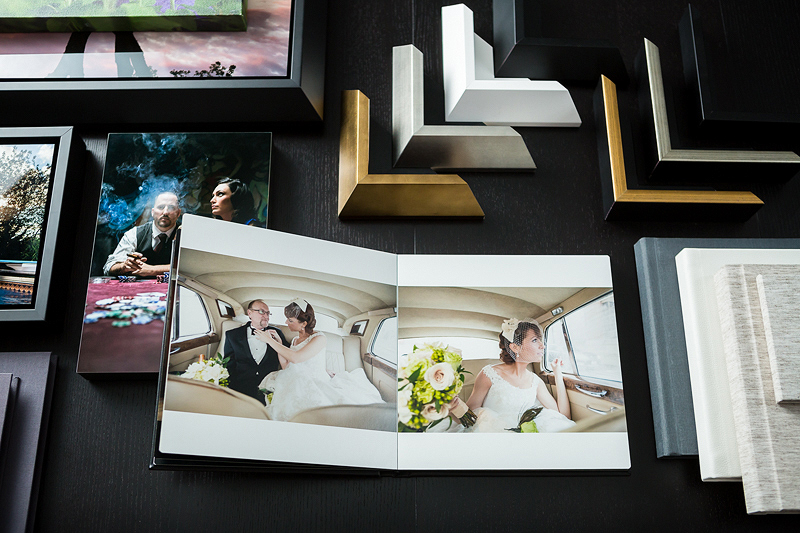 Click to Enlarge images