So excited to share a few teasers from Lauren and Josh's big day at the Wit Hotel of Chicago!
A gorgeous set of details got us off to a great start for her morning prep!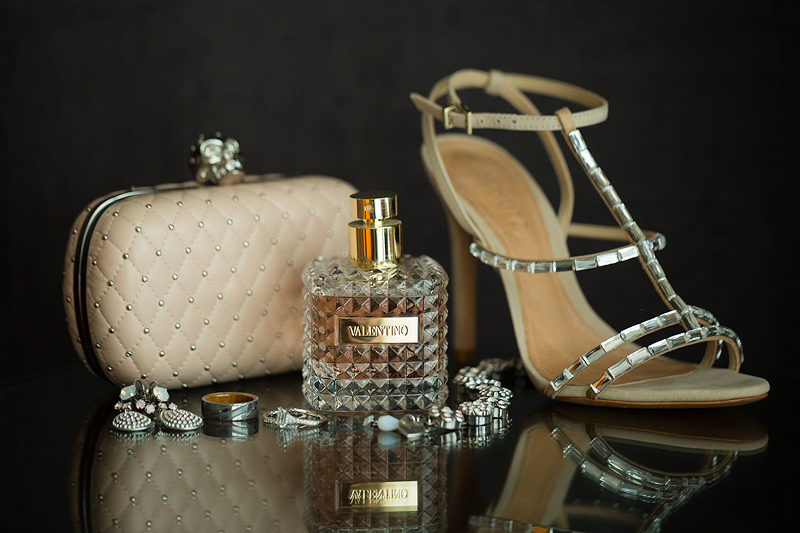 I love that Josh put some extra style into his wedding band with that inner wood trim! Super unique. And of course it goes without saying, but look at that engagement ring, too! It's not too often we see an emerald cut — absolutely beautiful!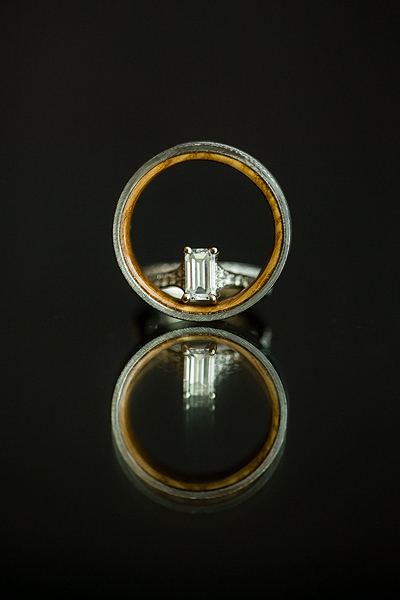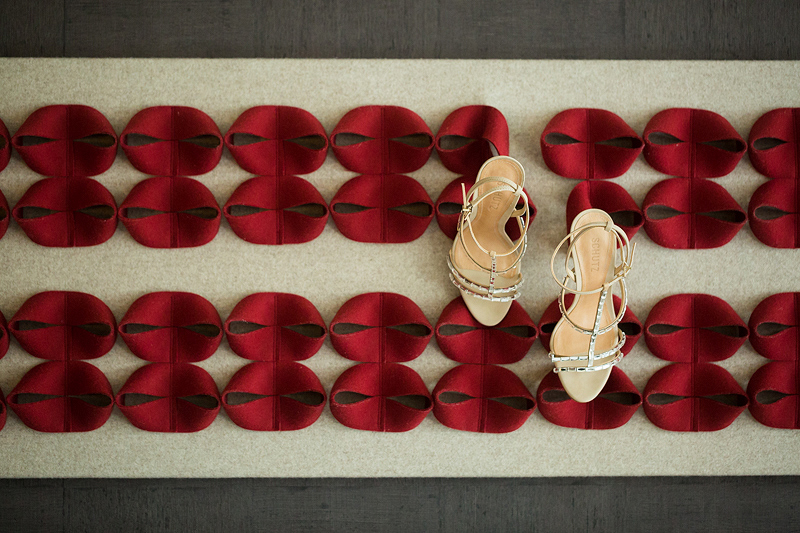 If you follow my work at all, you know I'm a sucker for ring shots. I couldn't pass up another on this funk-a-delic orange couch!!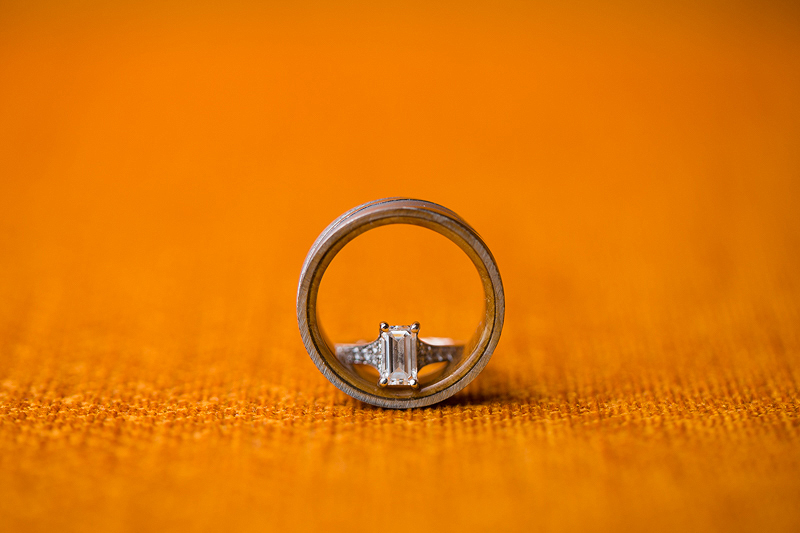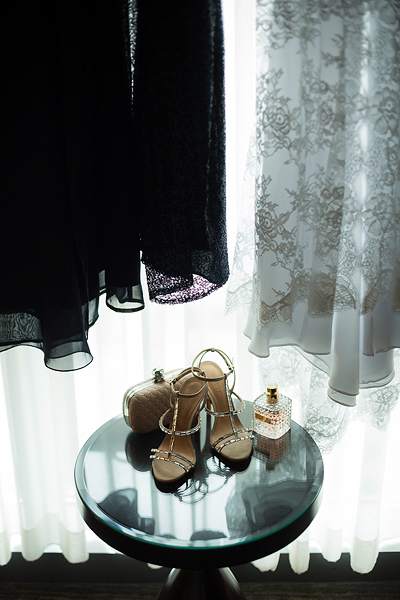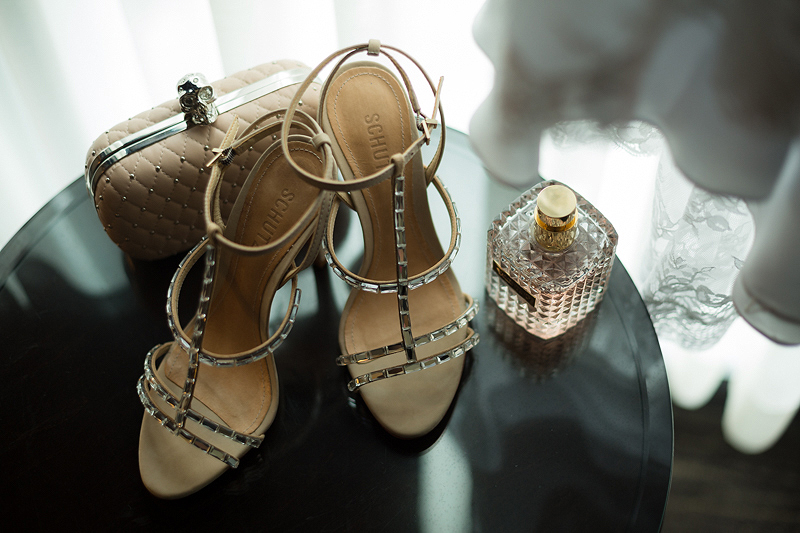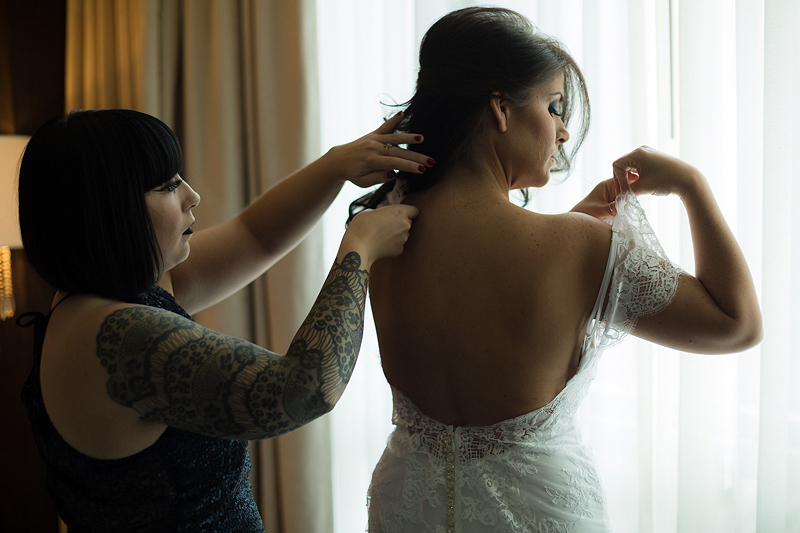 First looks are always a great option for those who want to share that special moment between themselves before the hustle-bustle of the ceremony and cocktail hour to follow. Not only that, but selecting to do a first look before the ceremony also frees up a huge chunk of time for photos. Even when the entire celebration is at one location like today, you can never have too much time for photos.
Lauren and Josh decided to do their first look on the rooftop lounge of the Wit — couldn't have asked for a better spot!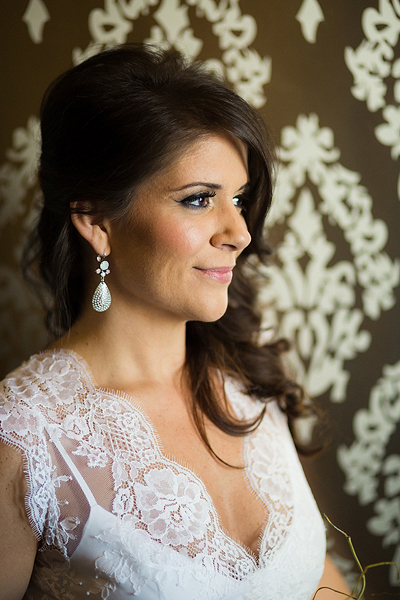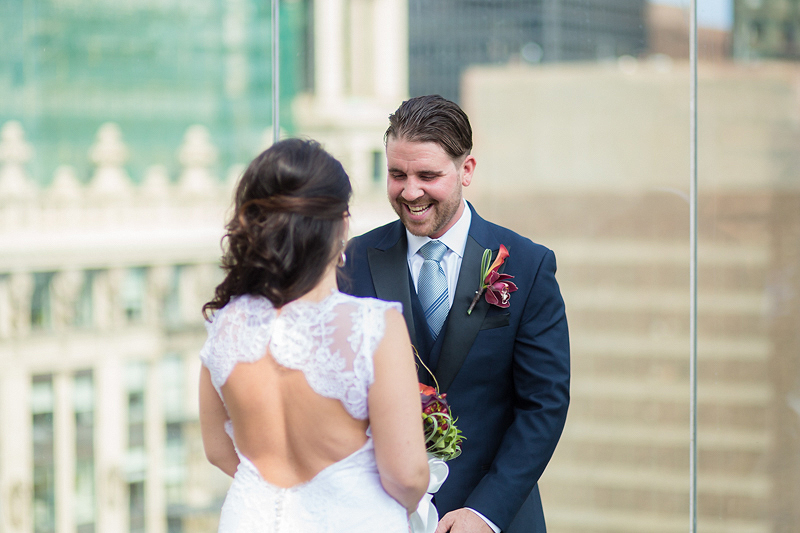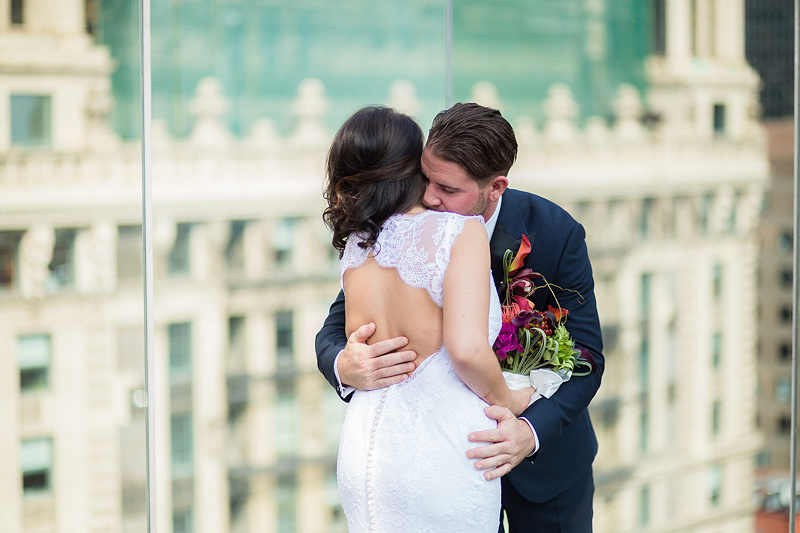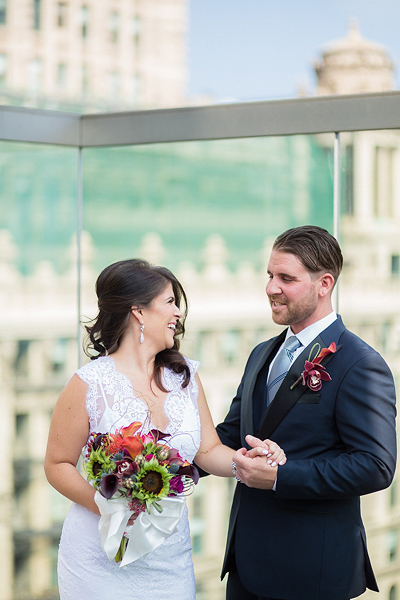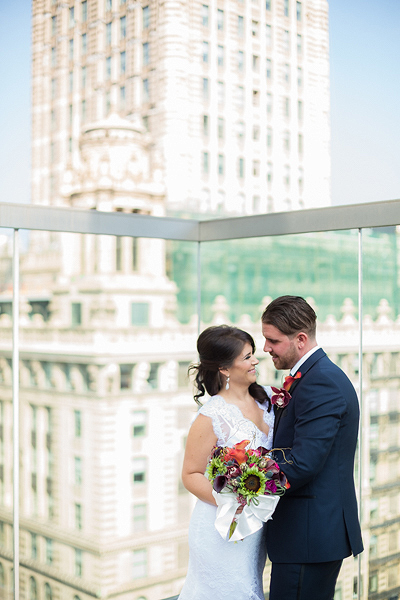 After their first look, we decided to work with some of the swag they had available in the Wit's rooftop lounge. 🙂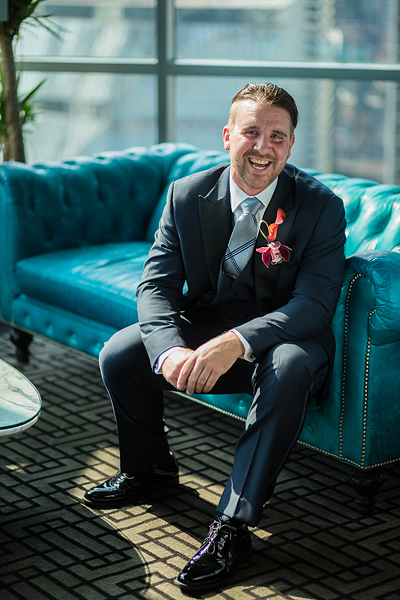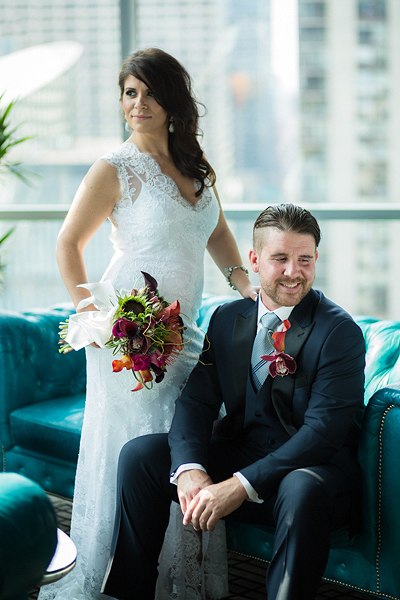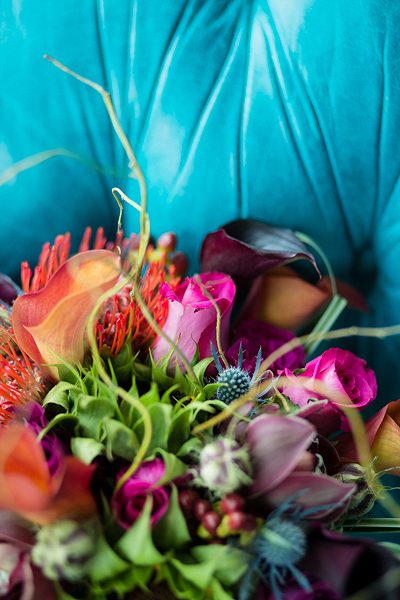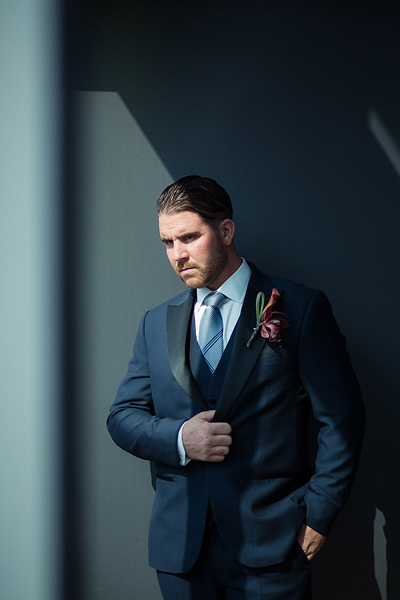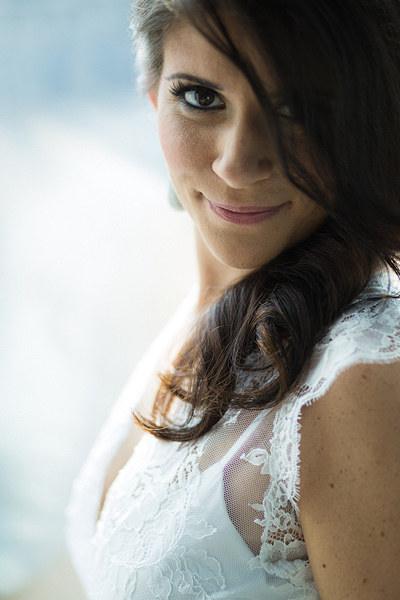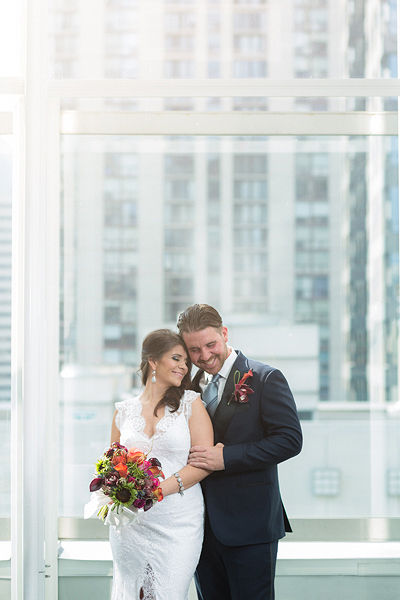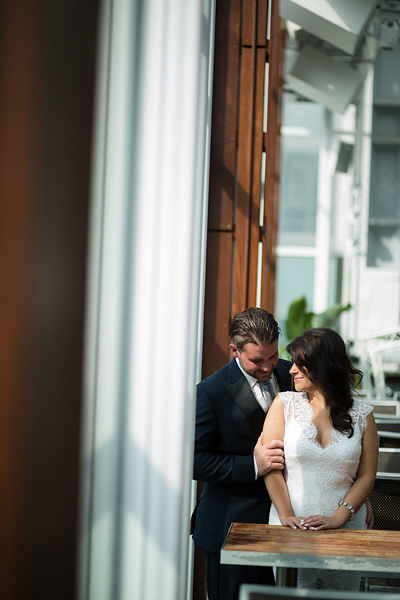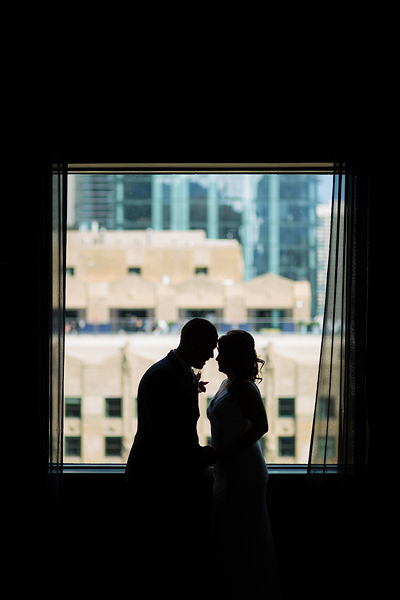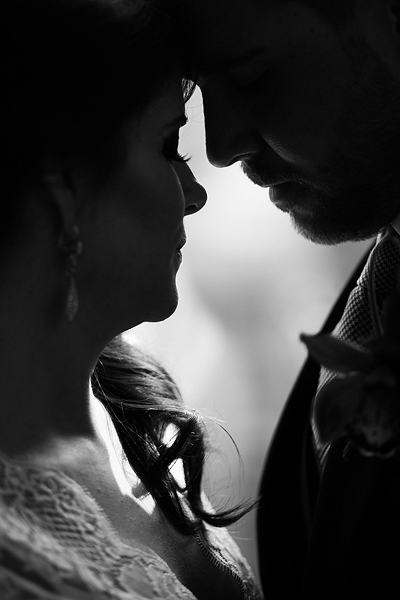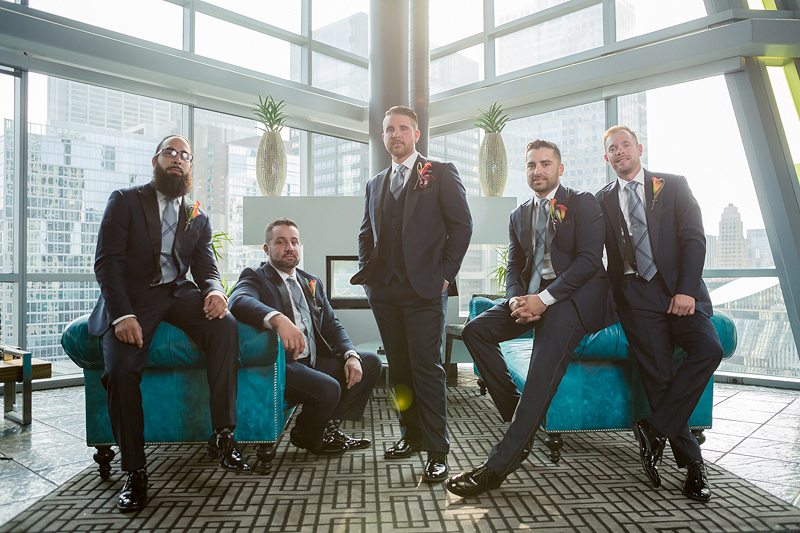 One great benefit of choosing the Wit as your wedding venue is that you're conveniently located near some of Chicago's biggest landmarks. Directly south of the Wit lies the Chicago Theater — a must-have shot if you're anywhere in the vicinity. Head the opposite direction and you'll hit the Chicago River for a few classic shots on the iconic Chicago bridges.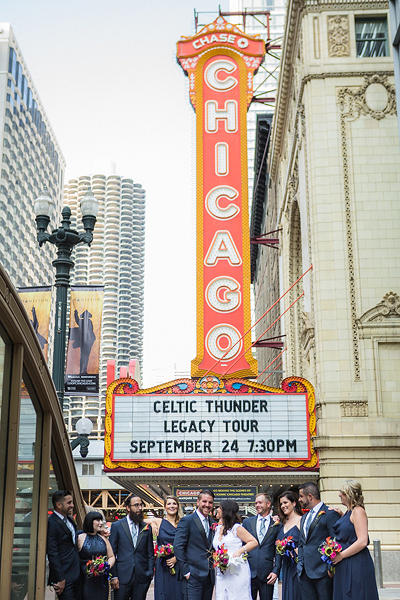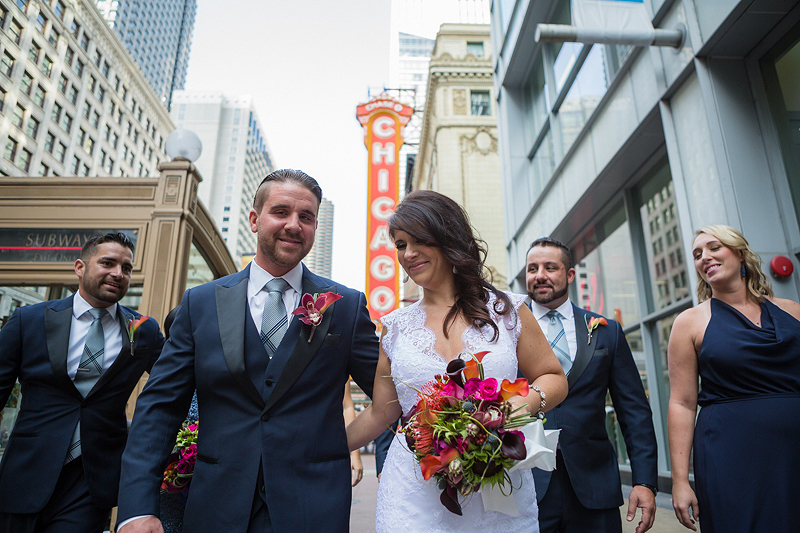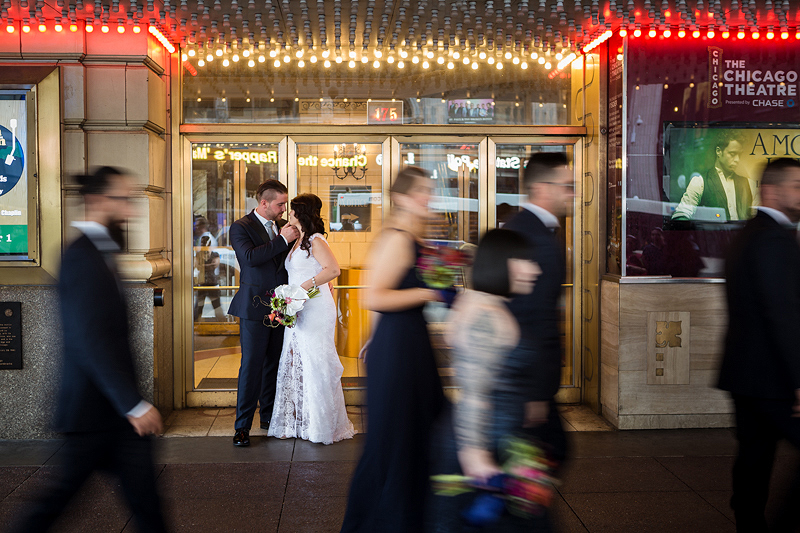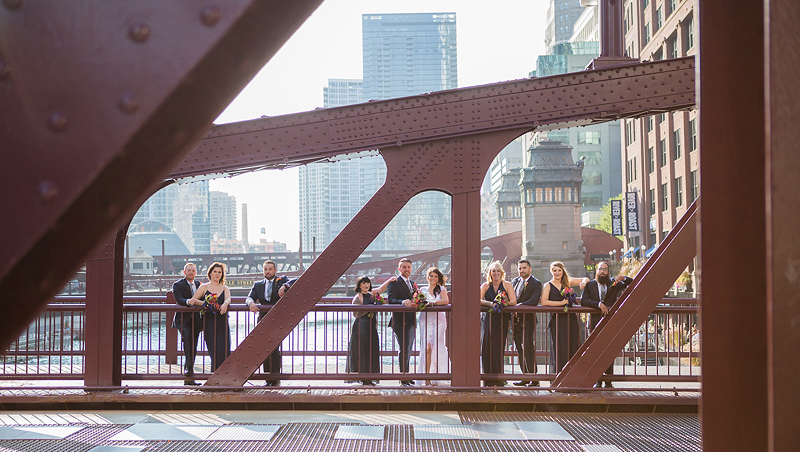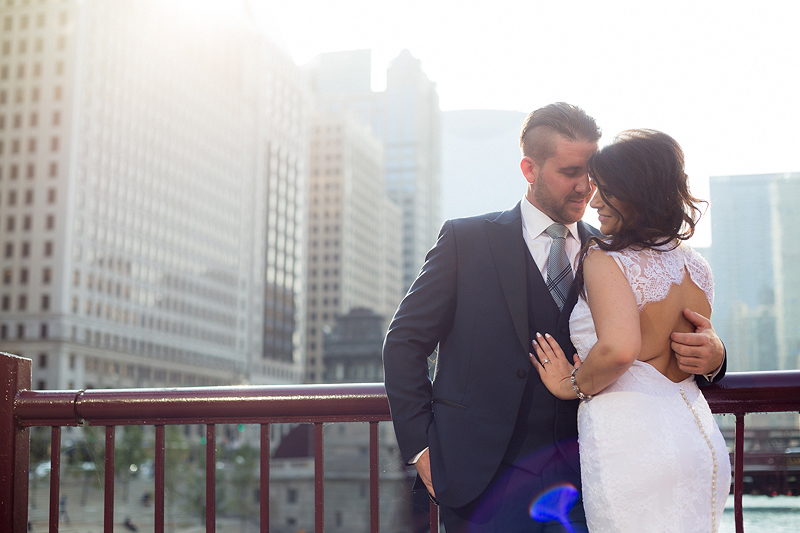 Of course, even if you don't plan on leaving the venue, there's plenty to work with inside the Wit as well!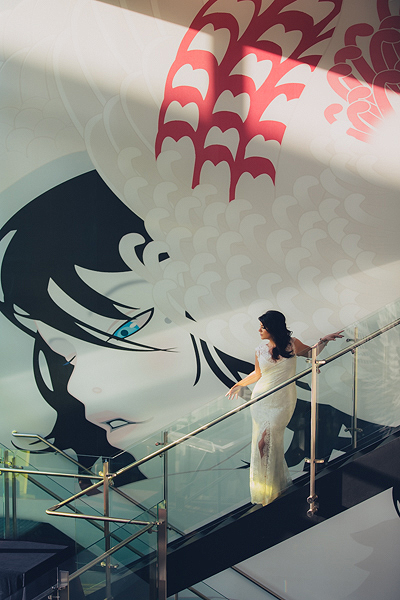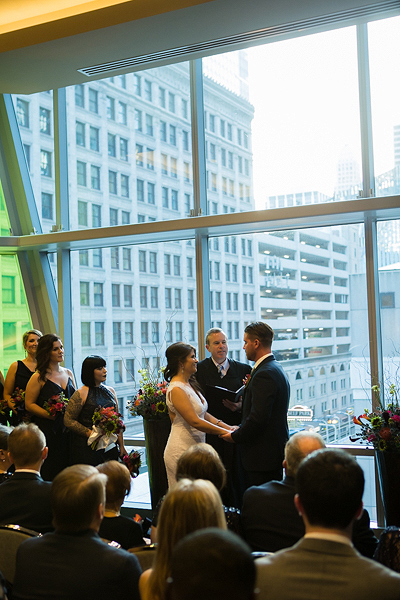 One thing we really love about weddings at the Wit is the reception space. It's warm, inviting and extremely comfortable. It really gives that special "date night" type of feel that you'd expect from a high-end Chicago dining experience.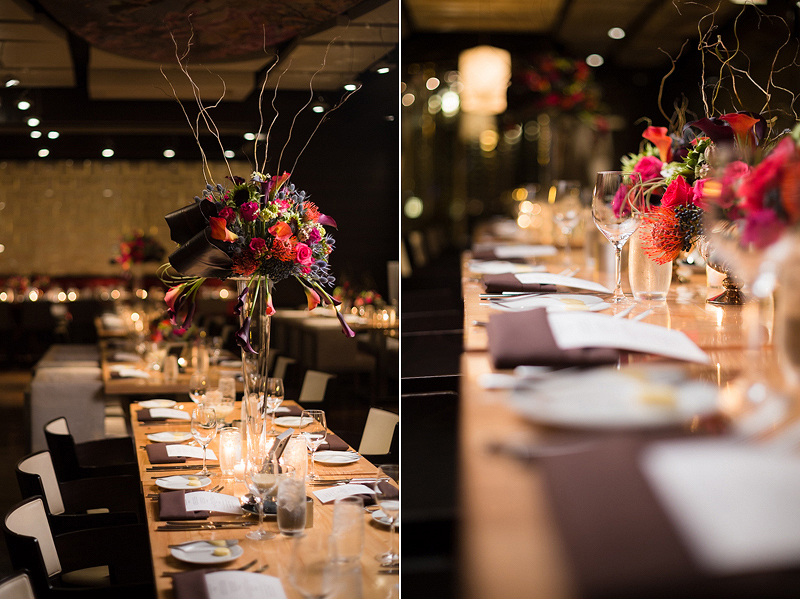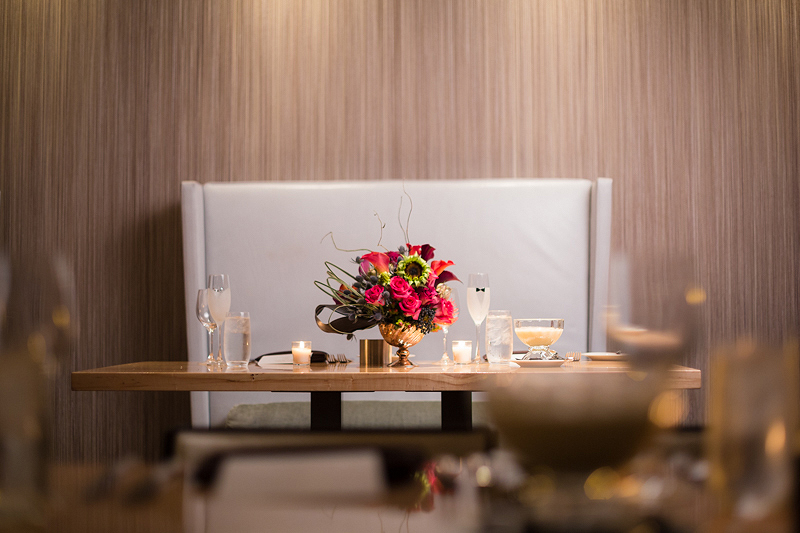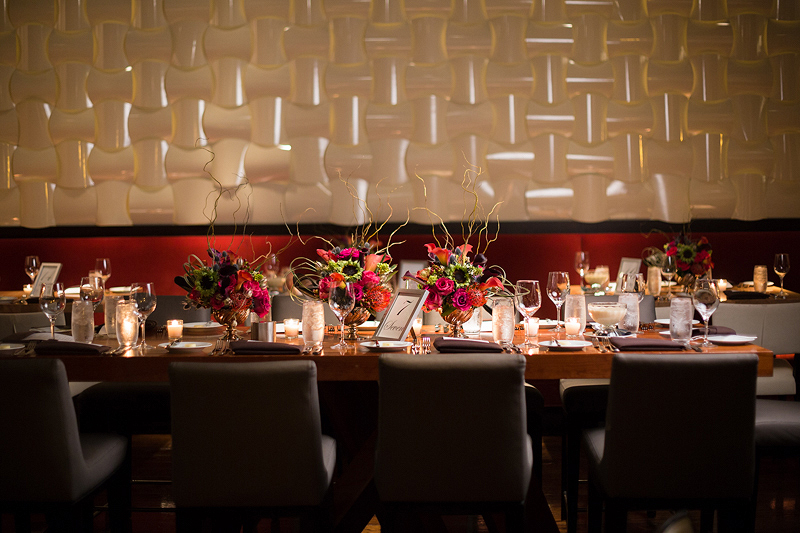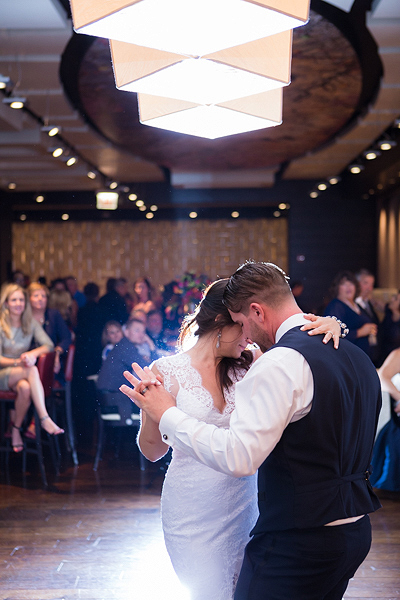 Thank you again, Lauren and Josh, for allowing us to be a part of your big day! We had an amazing time celebrating with you two and your friends and family! Can't wait to share the rest!
Ready to chat about YOUR big day? Head over to our CONTACT page and drop us a line. We'd love to hear from you!