Another gorgeous day downtown Chicago! For Ally and Nick's engagement session, we decided to start off at the beautiful Milton Olive Park, just north of Navy Pier. Milton Olive Park is a gorgeous park that hugs the Lake Michigan shoreline. With an incredible view of the Chicago skyline, meticulously landscaped grounds and its own little romantic stretch of beach, Milton Olive Park makes for a wonderful spot for both engagement sessions and wedding photos.
Ally and Nick are definitely one of the sweetest couples we've had the opportunity to work with. They're laid back, fun and completely down-to-earth. If that wasn't enough, they have a natural chemistry with each other that makes everything fall into place. It's always such joy working with couples like them.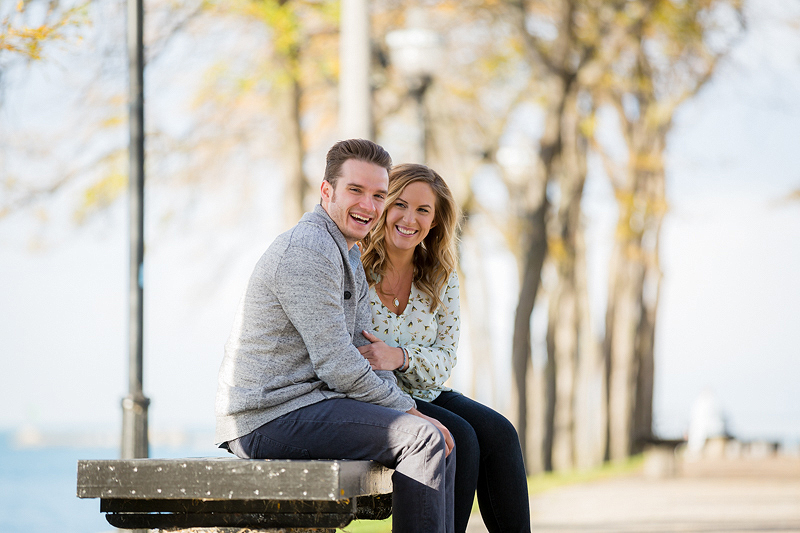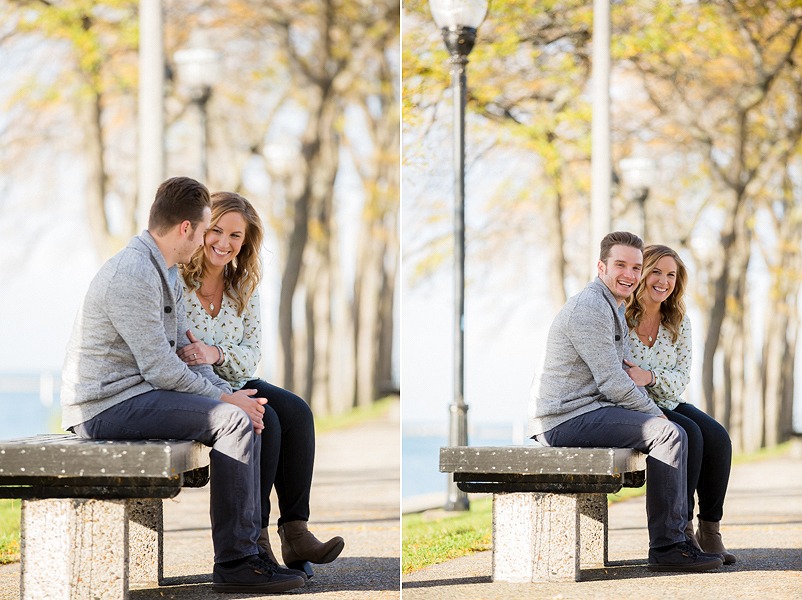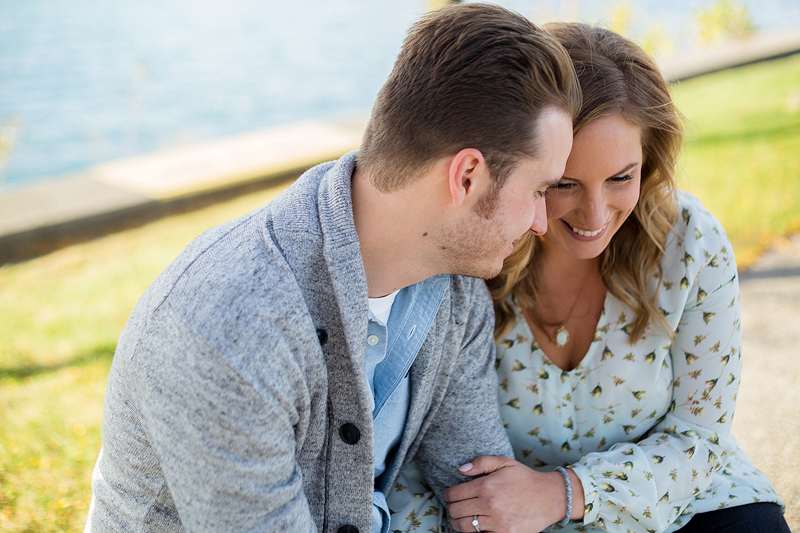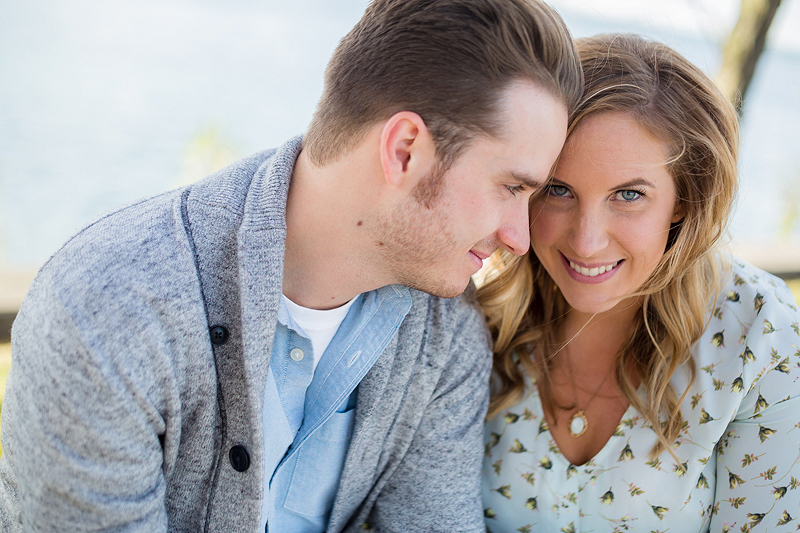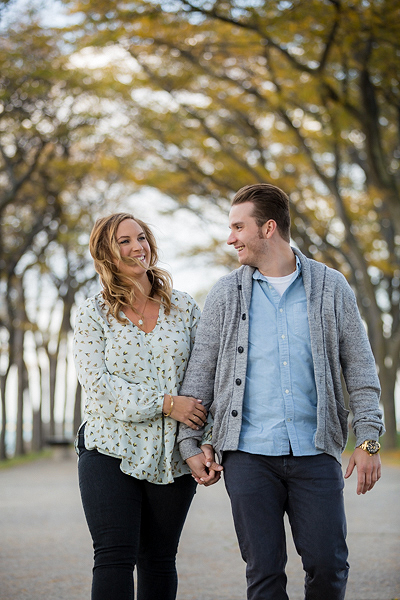 Working with off-camera flash is something we do quite frequently. Times like this are a perfect example as to why we choose to do so. In this next spot, our setting sun was giving us a beautiful sparkle effect on the top of the water. If we shot this with natural light only, our water would have been completely white and blown out. This wouldn't have been a bad thing, but I wanted to take advantage of how great the top of the water looked and use it as our backdrop. By shooting with off-camera flash, we're able to retain the look of the water as seen to our eyes, while still lighting up the couple in our foreground, creating something completely unique.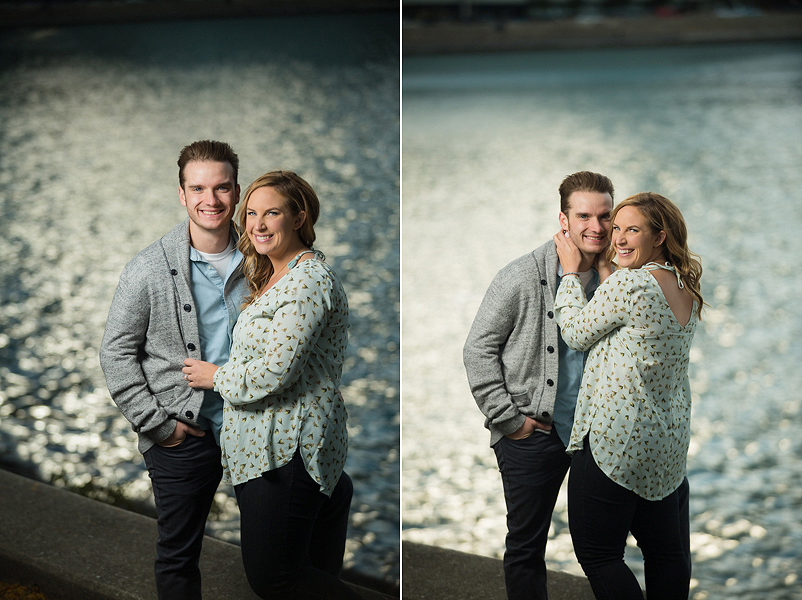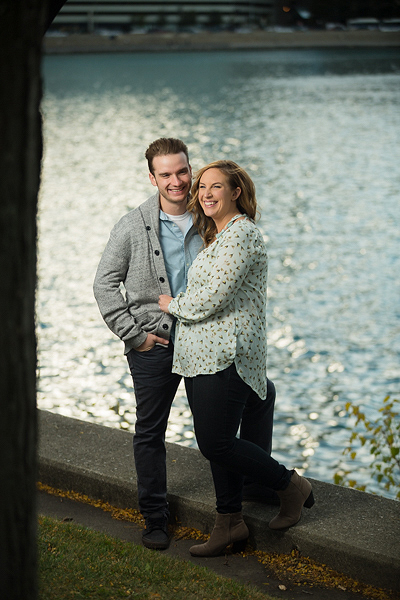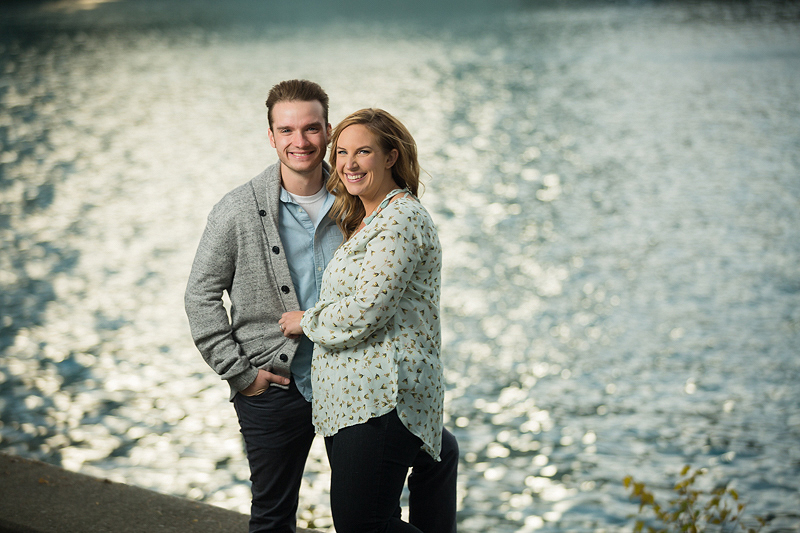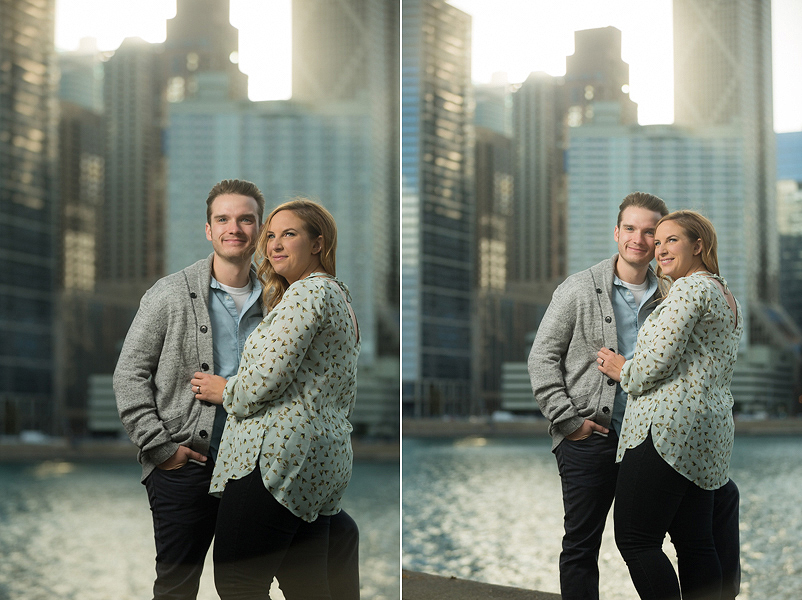 As we mentioned earlier, Milton Olive Park offers an AMAZING view of the Chicago skyline. This was the primary reason for our visit to this particular park. As with our previous scene, shooting with off-camera flash really allows us to take control of how we see our background. Without using flash in this set of photos, our skyline view would have been very bright and washed out. Instead, we decided to use off-camera flash, allowing us to produce a rich, vibrant and colorful skyline behind them.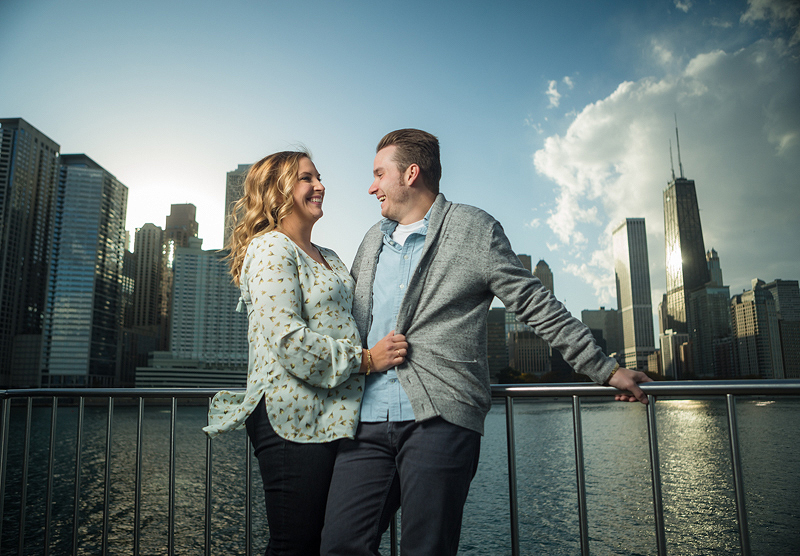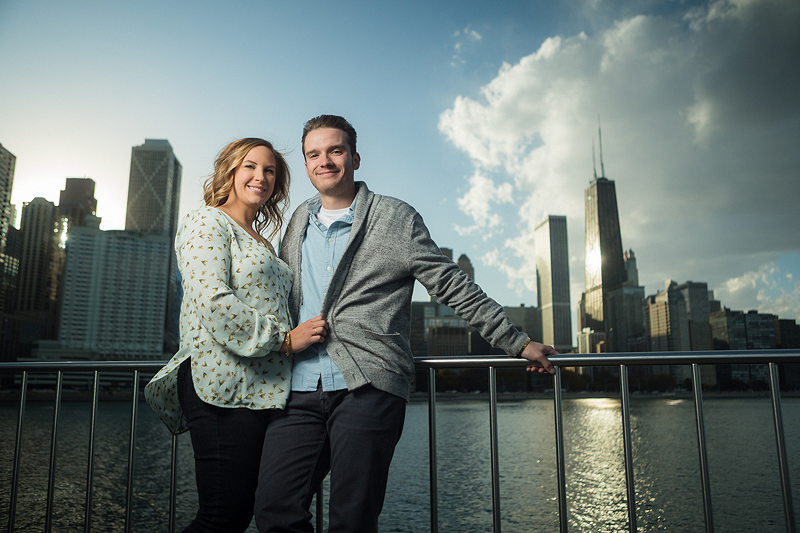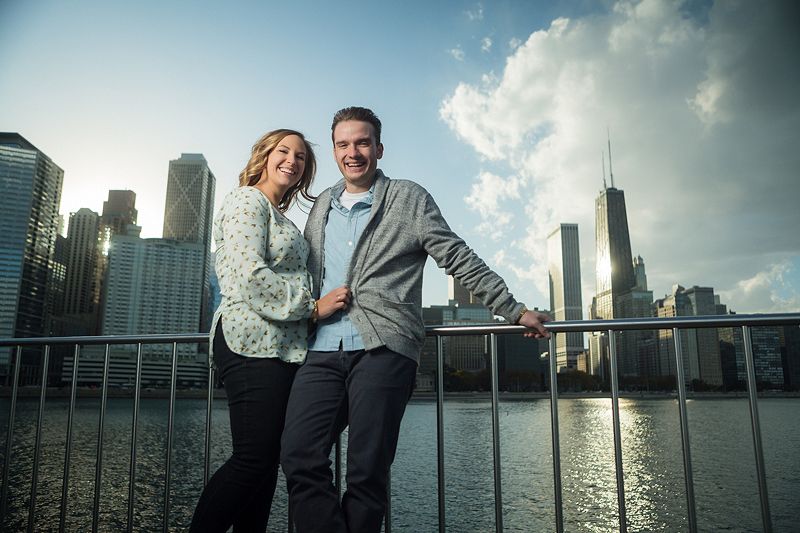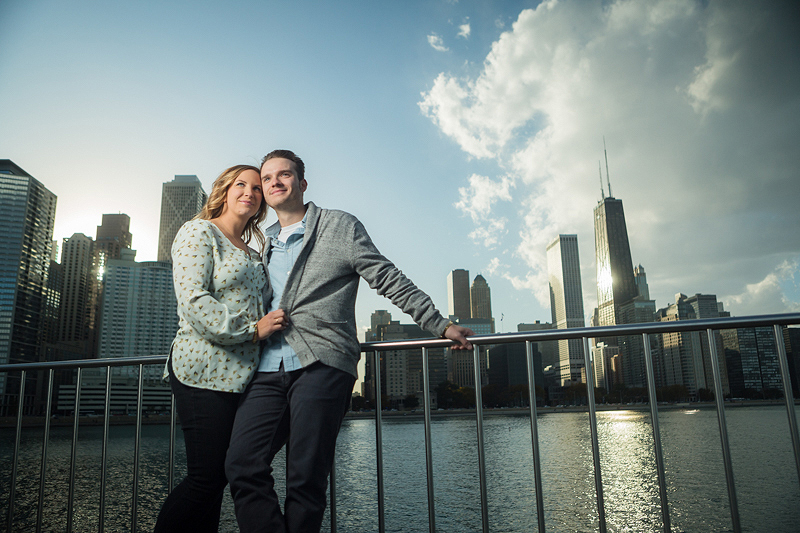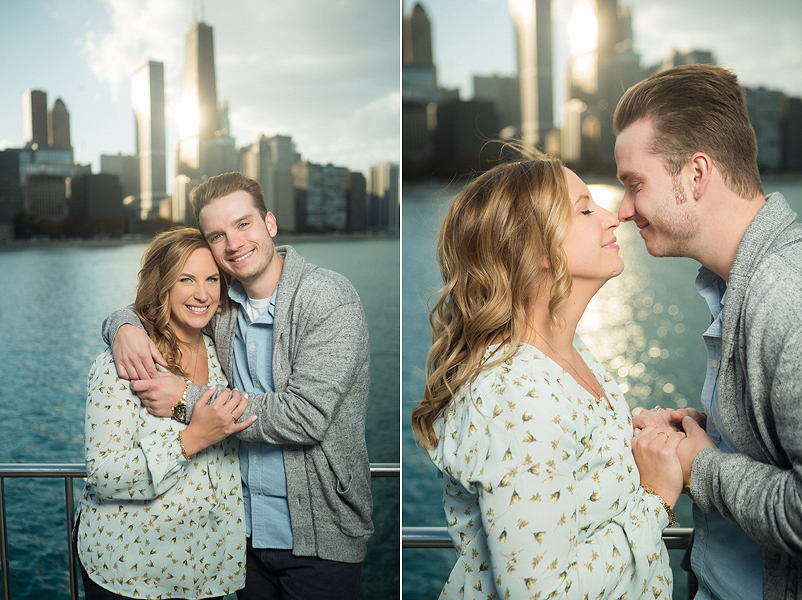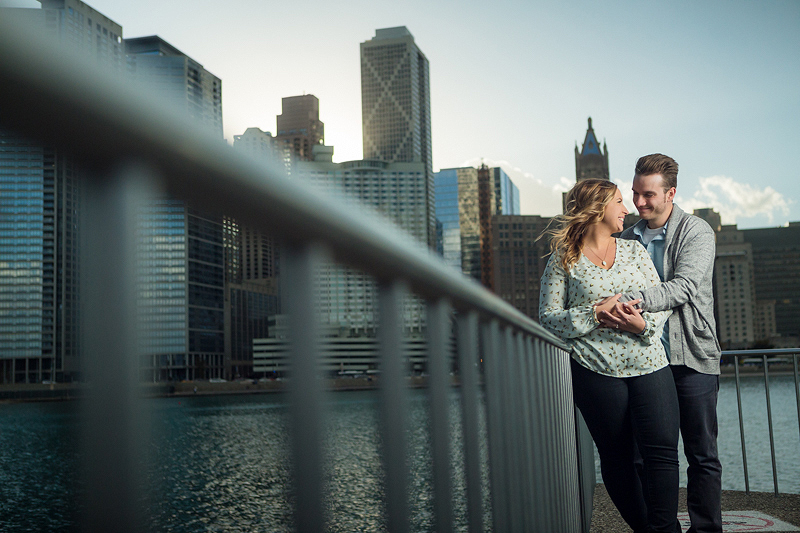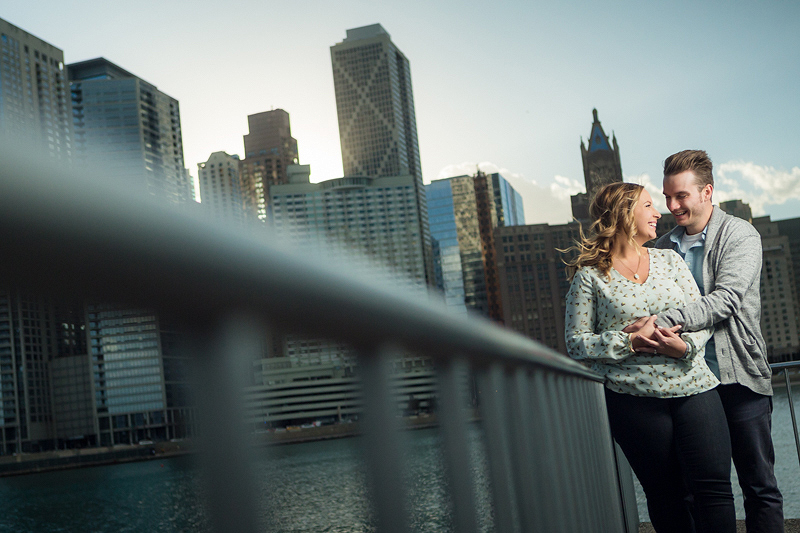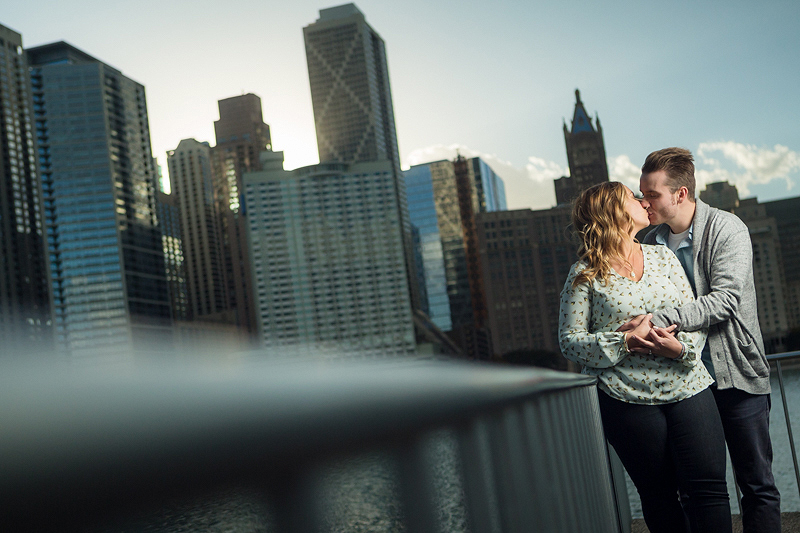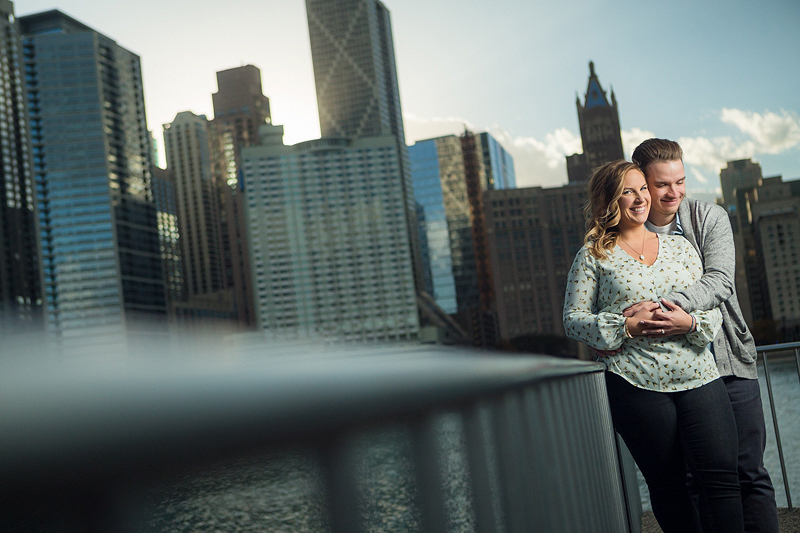 Once we wrapped up our skyline shots, we made our way down to Milton Olive Park's beach. Ally and Nick are getting married out in Northwest Indiana at County Line Orchard, so they brought along a cool little prop to symbolize their wedding day!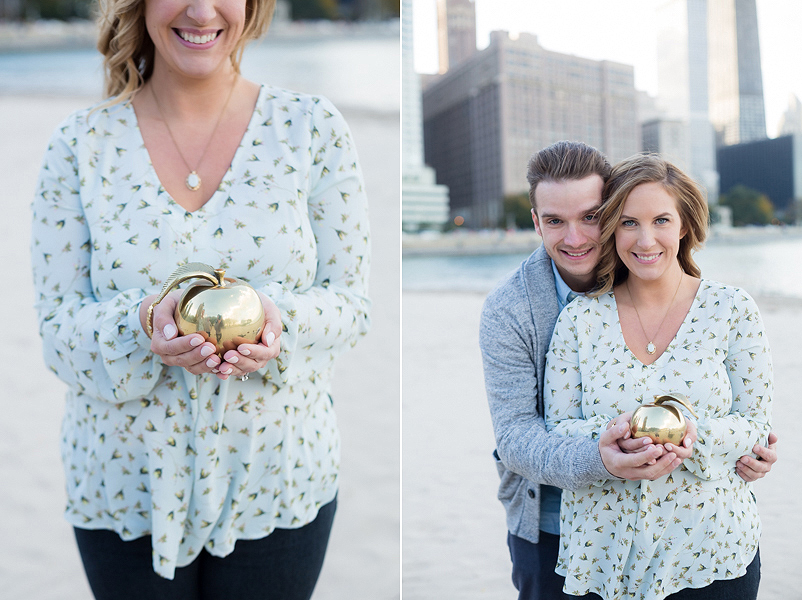 Ally and Nick are also huge Disney fans, so a little spiked cider in their favorite Disney mugs was a MUST.  🙂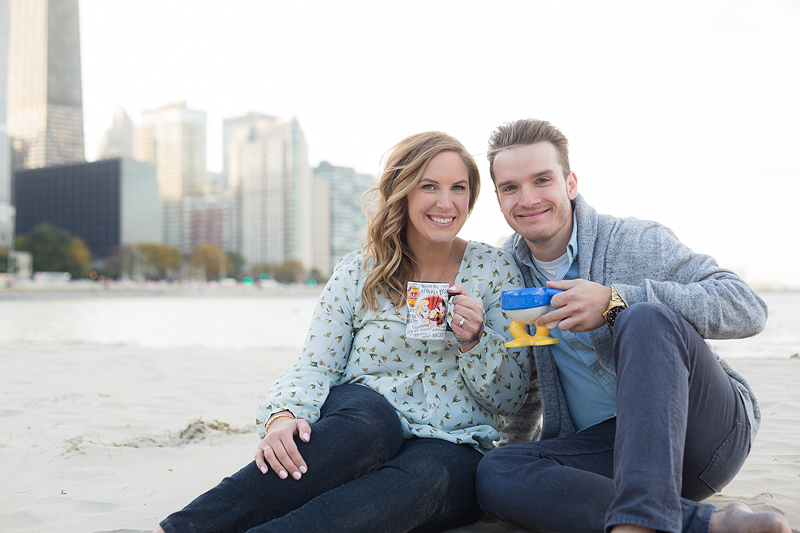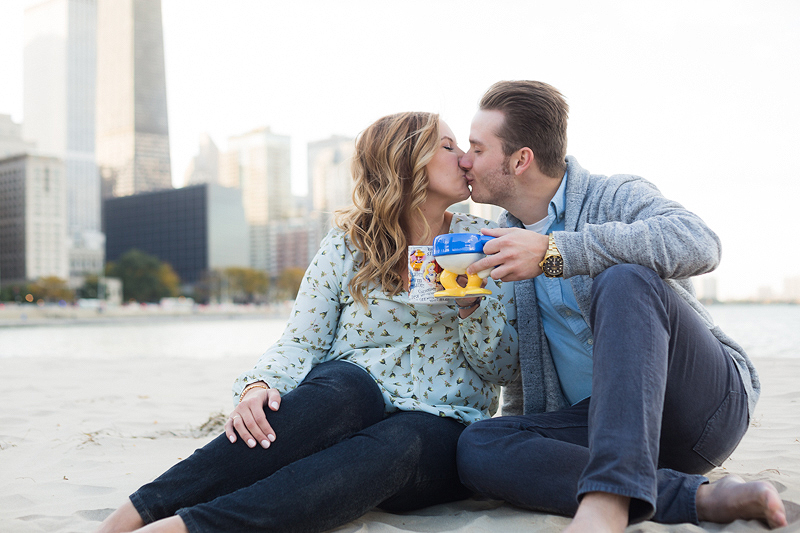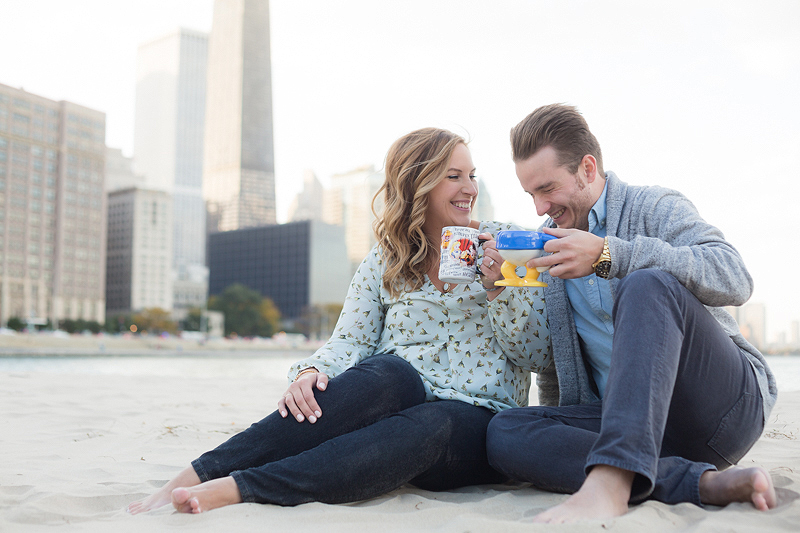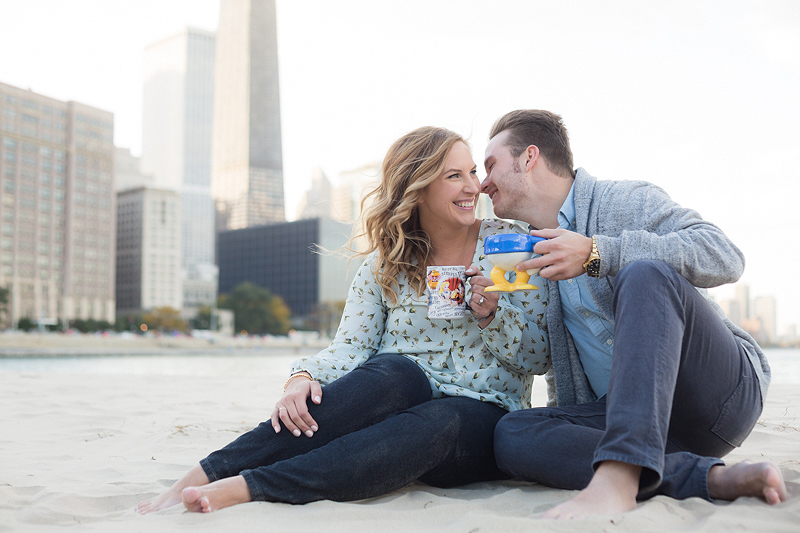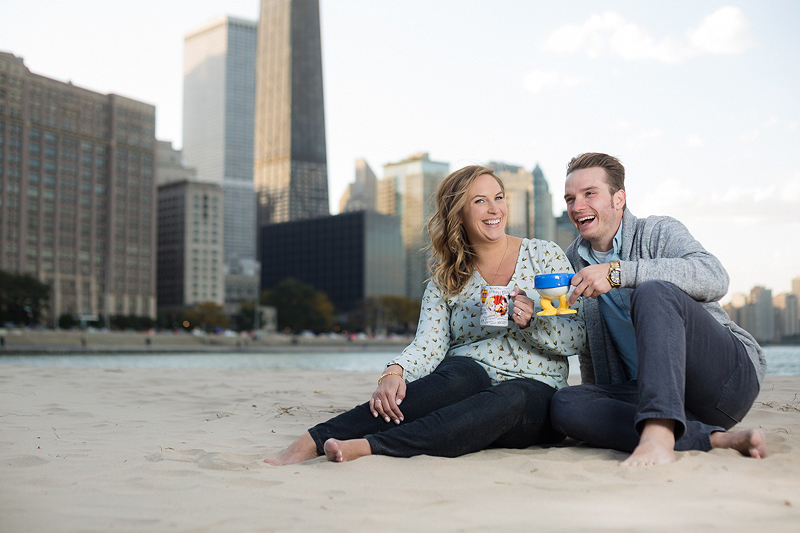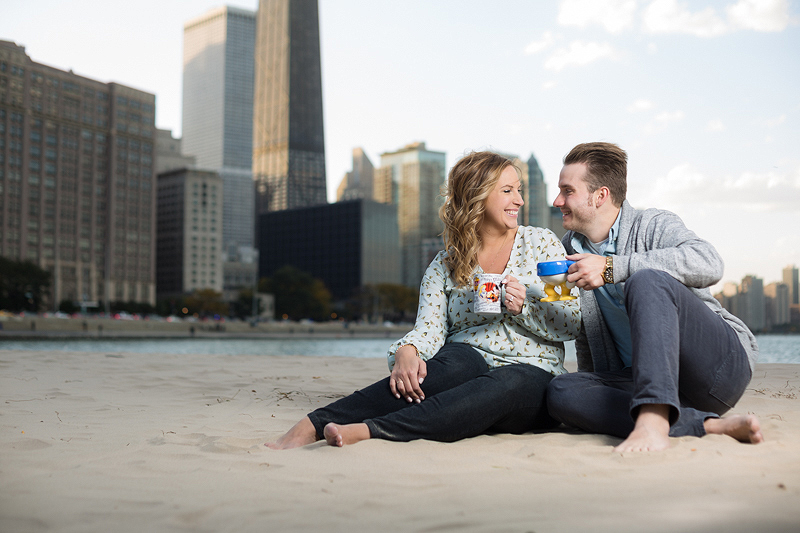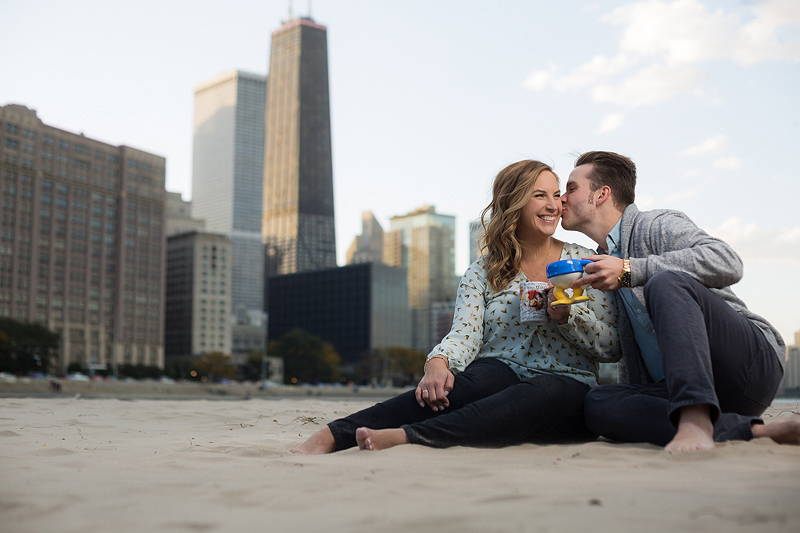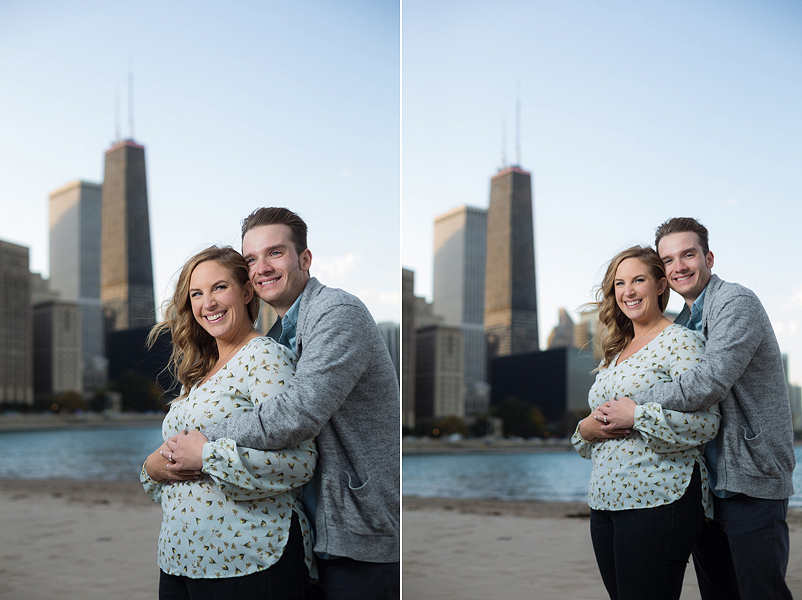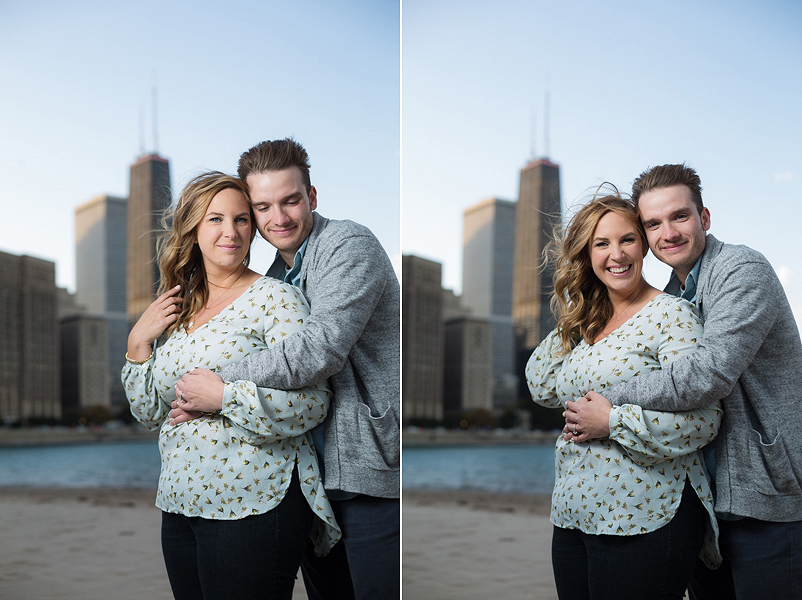 There are some beautiful beaches and parks around the city of Chicago, but no Chicago engagement session would be complete without a trip into the city. For our next stop, we grabbed a taxi and made our way down to the Board of Trade building — one of Chicago's iconic landmarks. This was our "date night" portion of the shoot!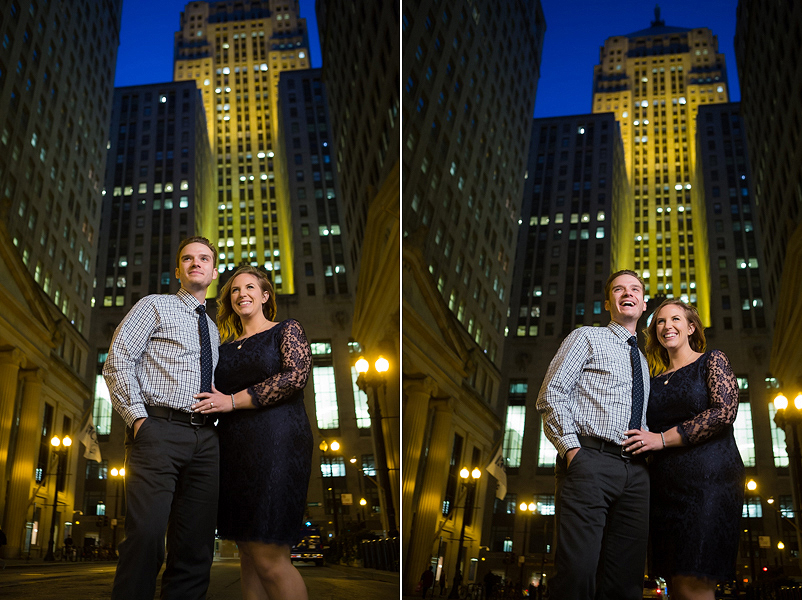 Thankfully, South LaSalle street is pretty darn slow this time of night.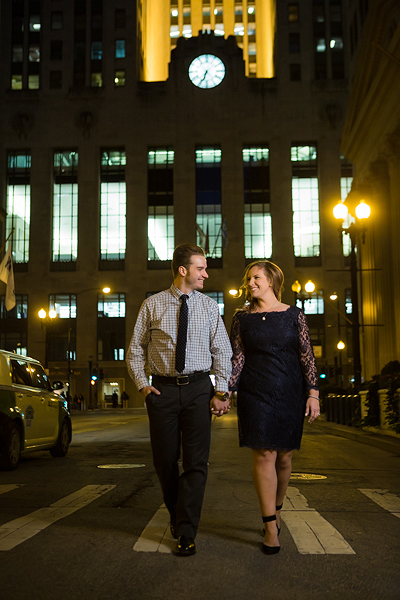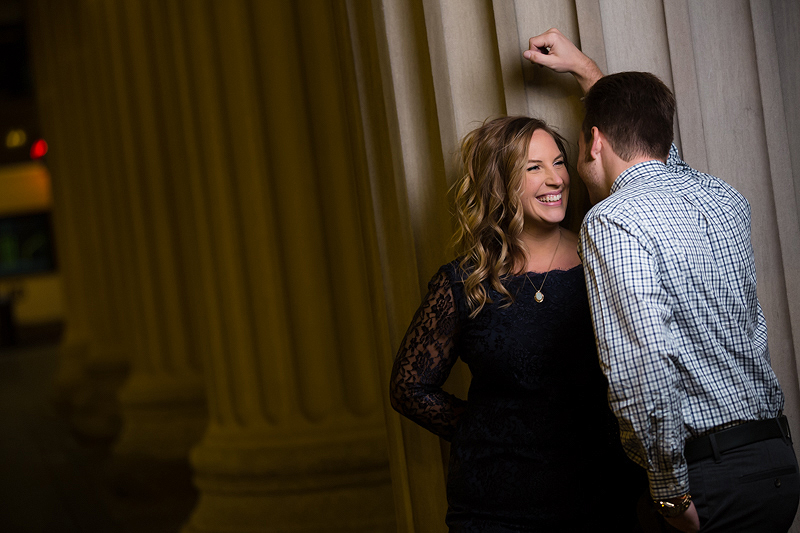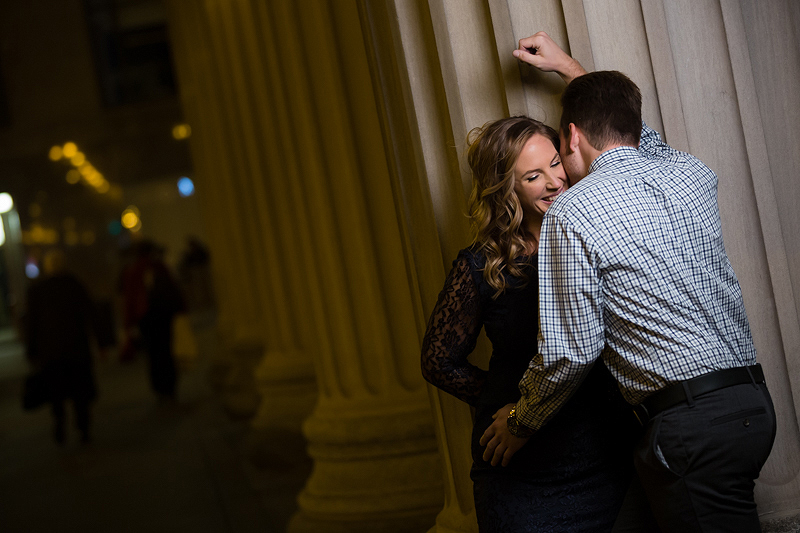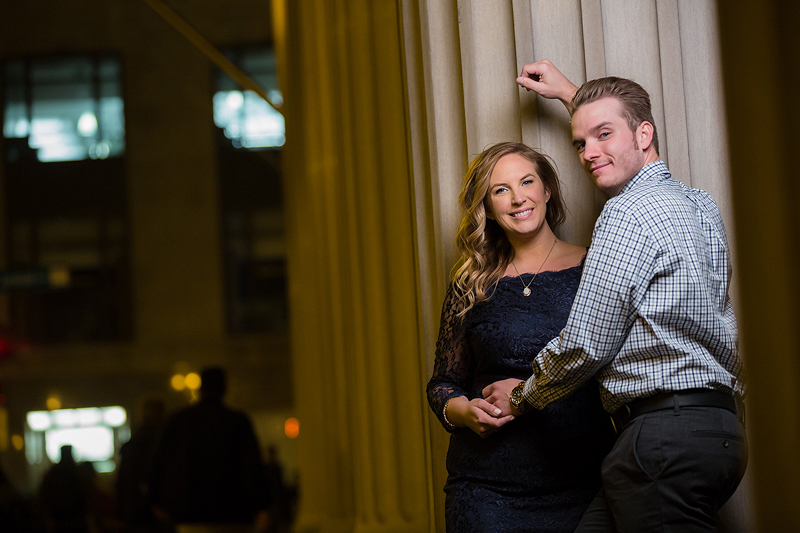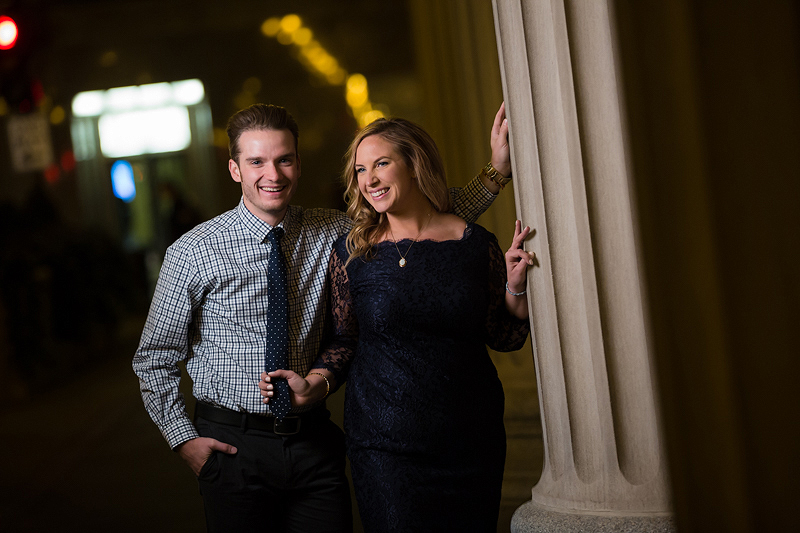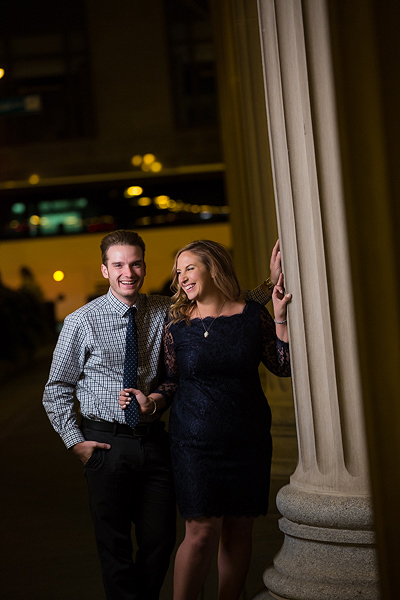 Gold doors, gold watches, bling bling yeaaaaah!!! Feelin fancy.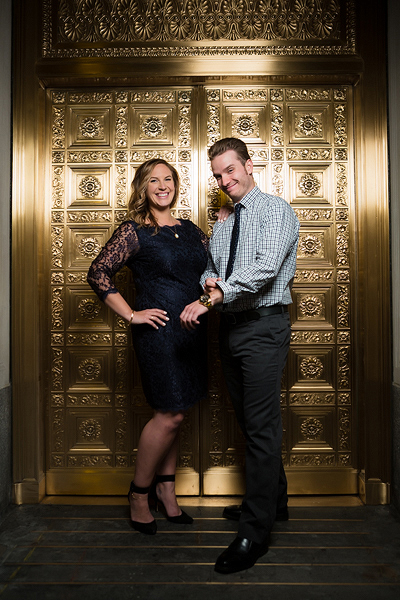 These two cats crack me up…  🙂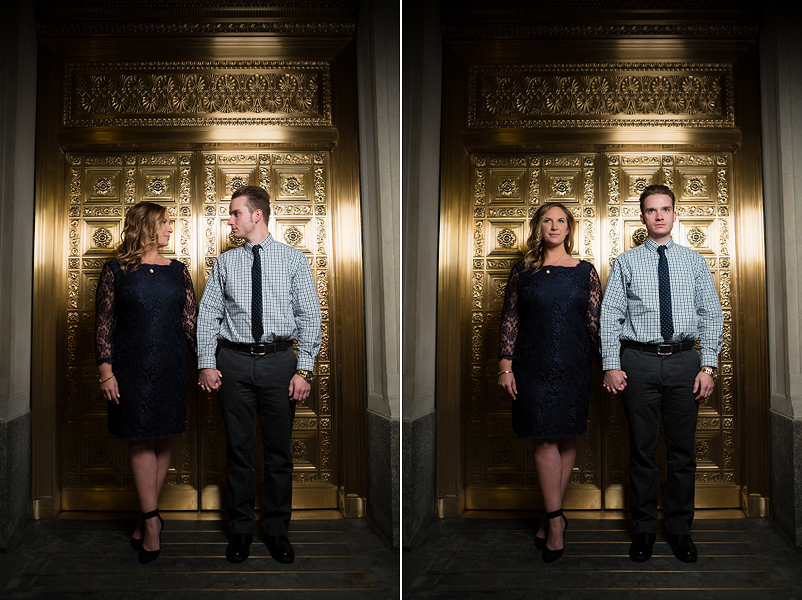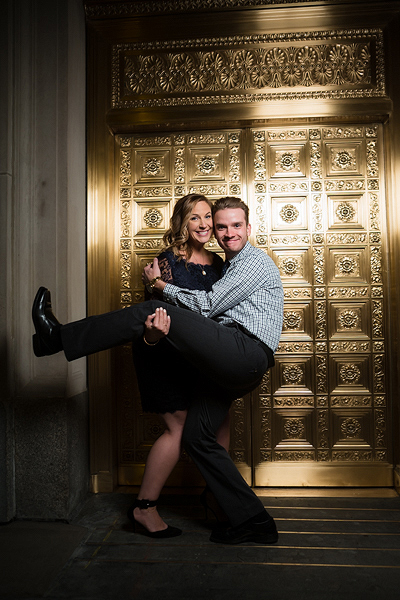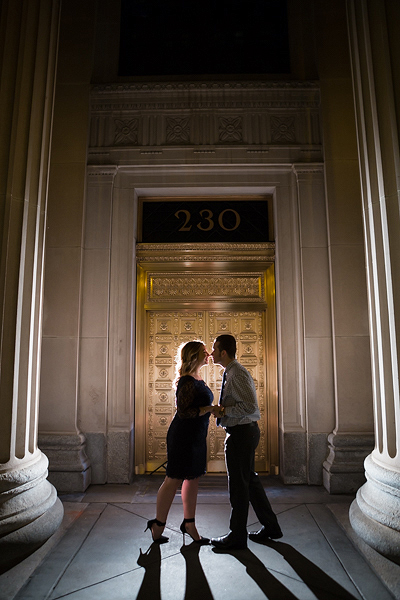 Shooting with a taxi on our "date night" was of course a must. This is why we waited a least a good 20-30 minutes, scoping out the taxis passing by, waiting for that PERFECT one. It had to be yellow…no advertisement on top…and not a van, SUV or a Prius. We eventually decided that we'd probably wind up waiting all night if we stuck by those parameters, so we settled for a Prius.  🙂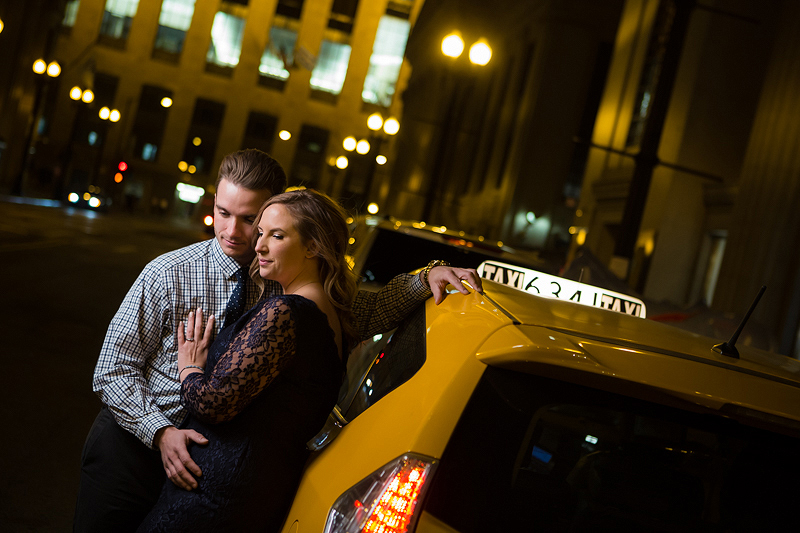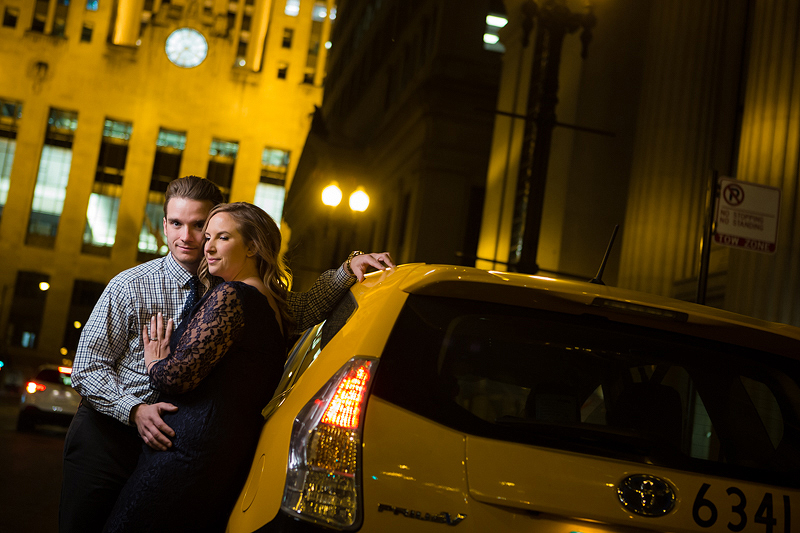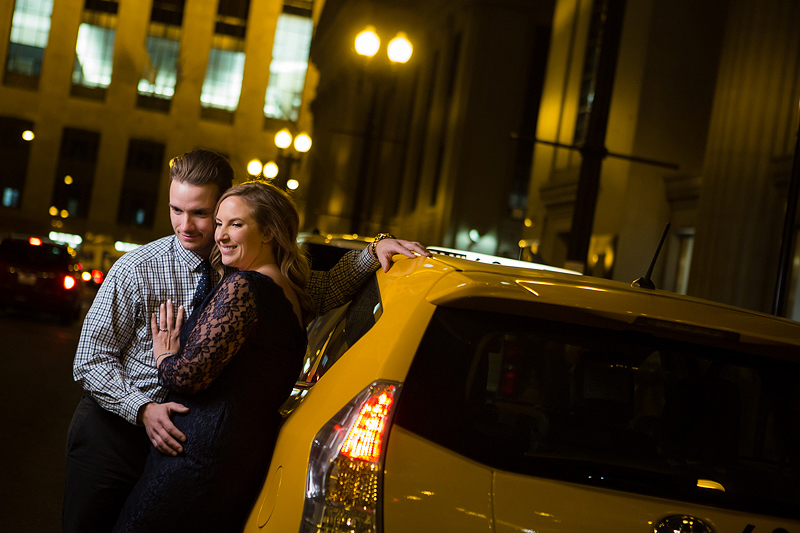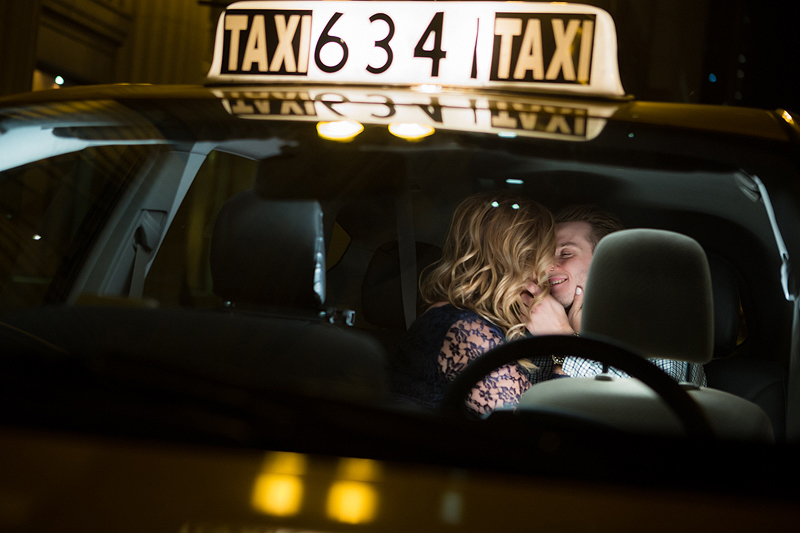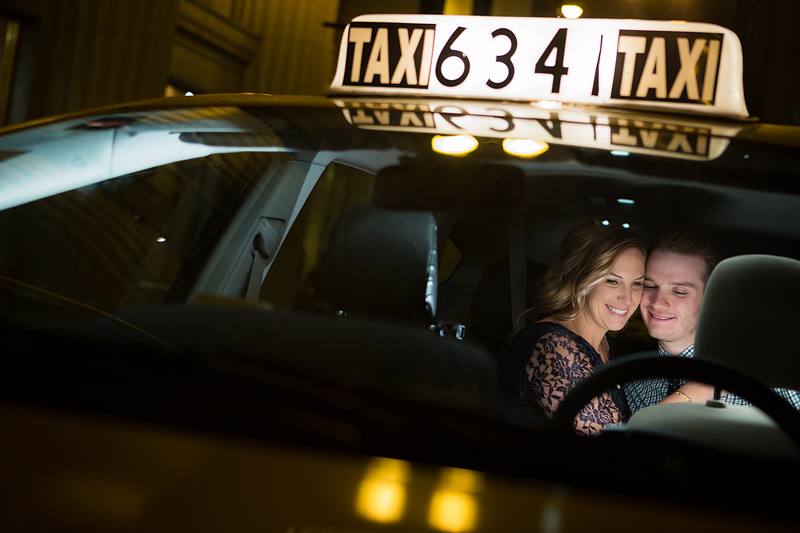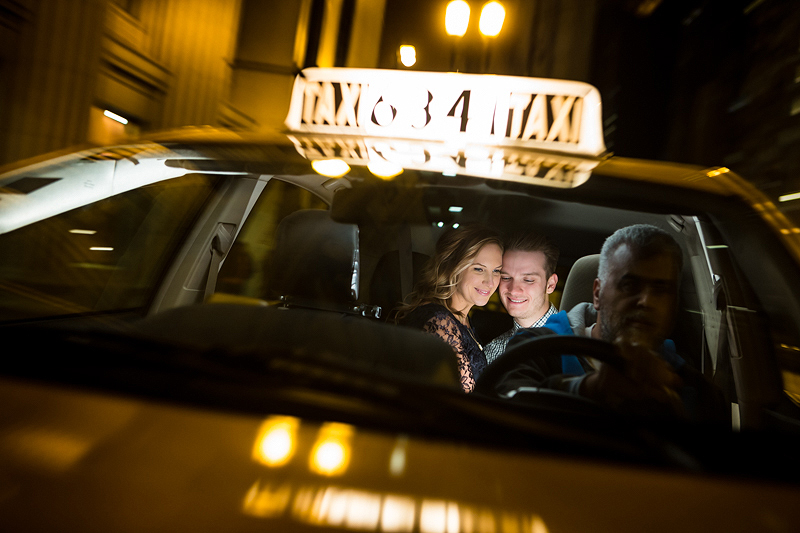 Had such a blast working with you two, Ally and Nick! Can't wait for the big day!!
Ready to chat about YOUR big day? Shoot over to our CONTACT page and drop us a line. We'd love to hear from you!