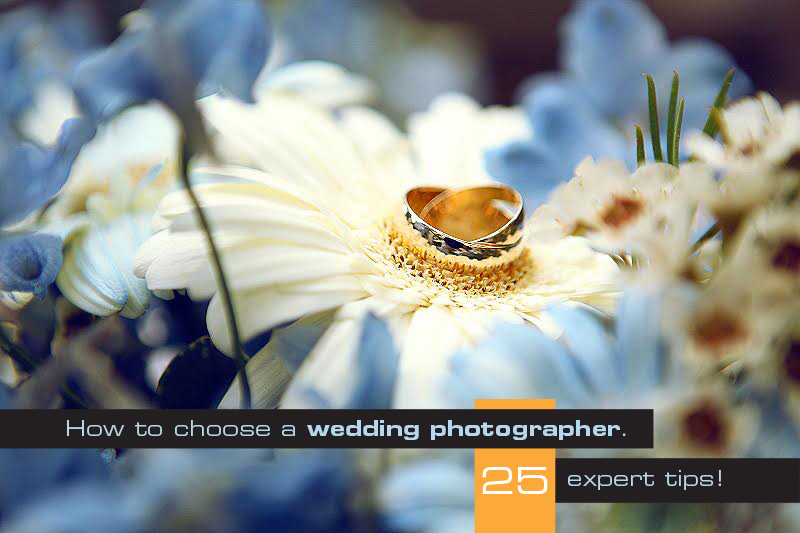 Congratulations!
Your wedding planning has begun,  and now it's time to start considering one of the most important aspects of your big day — choosing the right photographer. There's no doubt, its an important decision, but rest assured, it doesn't have to be a difficult one. The following tips and guidelines will help you select the perfect photographer for you big day.
READ REVIEWS AND ASK AROUND
Chances are, you've had friends or relatives that have been married in the past few years. If so, the most obvious place to start is by asking about their experiences. They're likely to share the positive and negative about their experiences, saving you a substantial amount of time and guesswork.
Just as a friend or family member would share their experience, online reviews in the wedding industry can also be worth their weight in gold. Aside from a "reviews" page on a photographers personal website, there are numerous online resources that will allow you to browse wedding photography reviews. People tend to be quite honest when reviewing services online, so you're likely to get some straight-forward and valuable feedback.
PLAN AHEAD
In demand wedding photographers often book the majority of their weddings one year or more in advance. So keep in mind, if you want to have first choice of dates, and have your eye on someone special, be sure to contact them as soon as you begin your planning. This way, if your photographer of choice is already booked for one of your top dates you had in mind, you may still have the opportunity to shift dates around and make things work.
LOCATION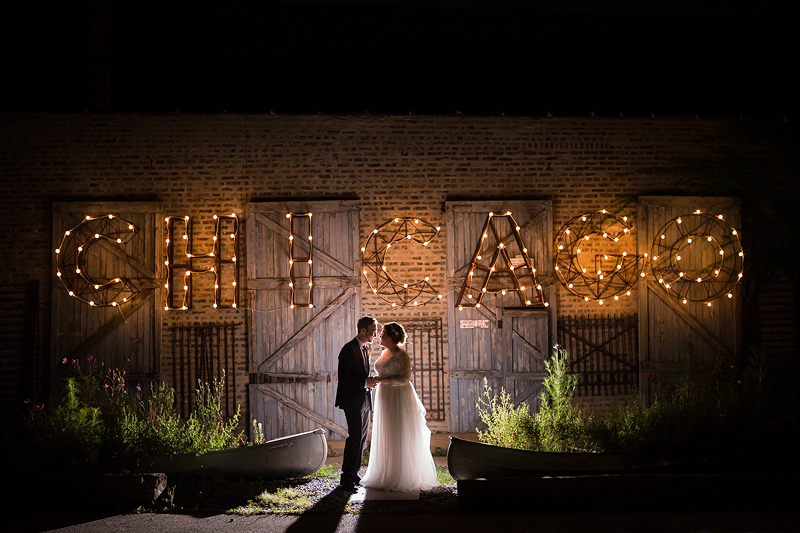 When searching for your ideal wedding photographer, you'll want to search in your home town, as well as surrounding areas. This is especially true for larger cities such as Chicago or New York. Many photographers enjoy traveling, so don't be afraid to search outside the city limits. You might be surprised at what you find.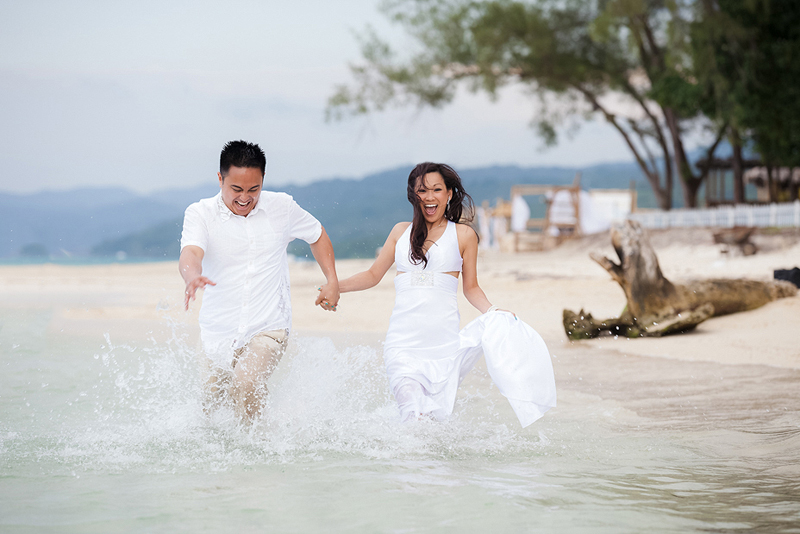 Keep in mind, too, many photographers are open to traveling world-wide, even if its not readily advertised on their online portfolios and websites. Don't be shy, all you need to do is ask! You'll typically be asked to cover their travel fees, which generally includes flights and hotel stay, but this can be a very small price to pay if you've found the perfect photographer for your day.
PROMPTNESS AND RELIABILITY
Once you begin the process of contacting photographers, one of the first things you'll want to note is their level of promptness. How quickly did they return your email or phone call? How long does it take them to follow up with replies to your questions?
Of course they're busy. But don't allow that to be an excuse for lack of promptness and reliability. If you're having a diffcult time with communications at this stage, it's likely a red flag.
Keep in mind, there are many stages in the process of hiring and working with your photographer — from asking the right questions in advance of your wedding, to delivering your prints or album. If a photographer is unresponsive in the beginning, its a good be that things aren't likely to improve after you've turned over a deposit.
STYLE
As many photographers as there are on the planet, there are arguably an equal number of photographic styles to choose from. You could lump all those styles into a few main categories, such as documentary, vintage, fine art and so on, but even within those categories, every photographer has their own unique vision, style and methods for executing their craft. Here are a few things to consider when choosing a style: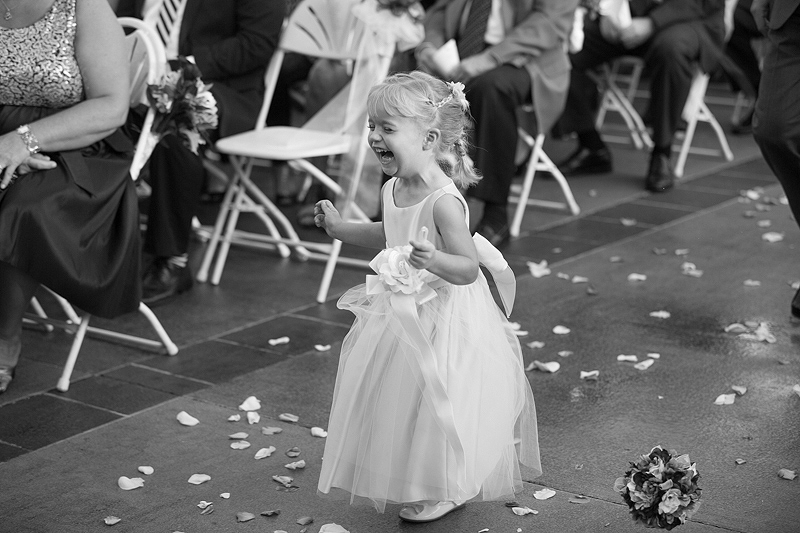 Emotion — Weddings and engagements are all about emotions — joy, romance, energy and excitement. The goal for an accomplished wedding photographer is the preservation of those emotions. When choosing a photographer, choose one that has a style that reached you. A style that literally touched your emotions.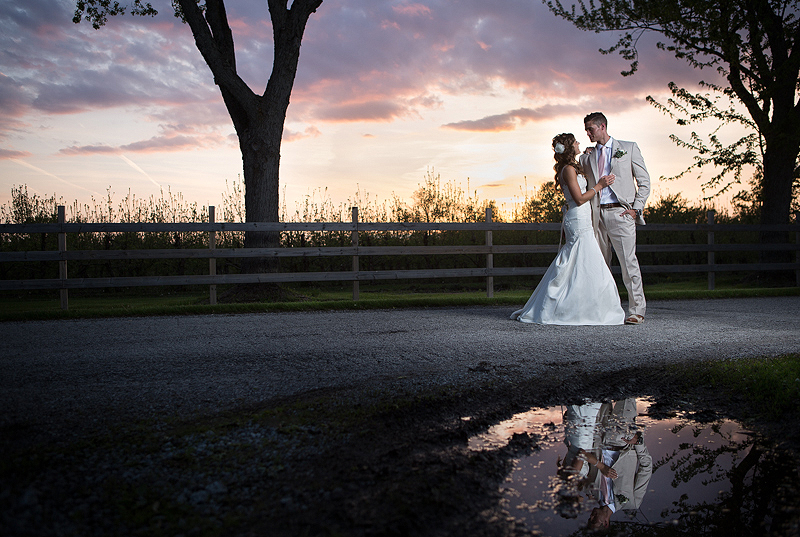 Lighting — Any seasoned pro will agree, a key ingredients exceptional photography is lighting. Lighting is what draws our eyes to key elements in an image. Lighting shapes our subjects, creates drama and sets a mood. Lighting turns an ordinary snap shot, into a work of art. Whether it's through the use of natural light, an off-camera flash, or a combination of the two, it's critical that your photographer has a good understanding crafting and working with light. An intimate understanding of lighting is key to producing superior images, while allowing the photographer the flexibility to work "on the fly" with any type of lighting, at any location.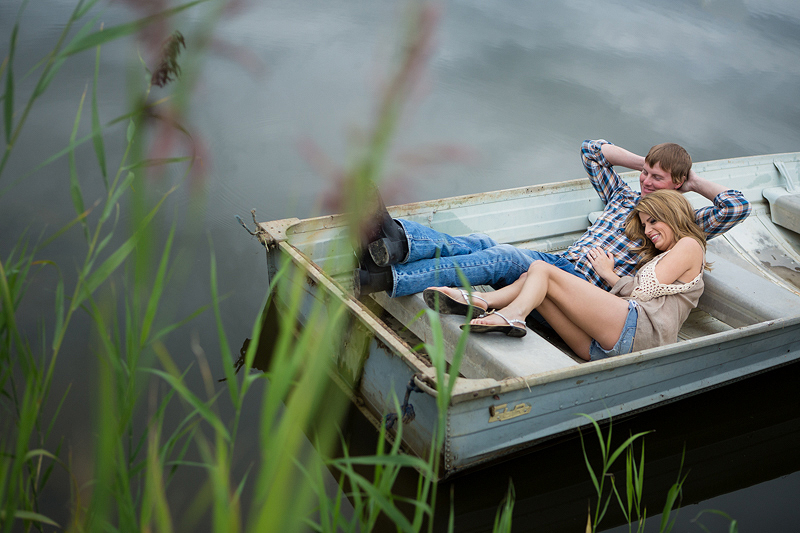 Posing — Now-a-days, the word "posing" tends to carry a negative connotation. When most people think of posing, the first thing that comes to mind is stiff bodies and fake smiles. Posing is associated with looking uncomfortable, unnatural and being somewhat void of any true emotion. The reality is, when posing is done correctly, it should be everything but stiff and fake. When done correctly, the bride and groom should look comfortable, relaxed and completely natural, giving no clues that they were ever posed to begin with. Make sure your wedding photographer is comfortable with posing in a very comfortable and natural way. This will allow them to focus more on connecting with their partner and less on "where do I put my hands?"
As you explore different styles, ask yourself a few questions:
-Do you see yourself in their images?
-Do the emotions and mood of the photos represent how you'd want to feel on your big day?
-Does their style acurately represent the two of you as a couple?
-Is their style something you'd consider to be trendy, or is it a style that you'll appreciate for years to come?
PORTFOLIO
Once you've settled on a style, and you're comparing portfolios, here are a few things to consider:
Details — Wedding days are FULL of details. Be sure to note how detail oriented your wedding photographer seems to be. With all the time you'll be spending on creating the perfect details for your big day, you'll want someone who's capable of capturing them in their entirety.
Full-Day Galleries — Always consider viewing a few of the photographer's full-day wedding galleries, from real weddings. Not styled, themed shoots. This will give you a good feel for a complete collection from the day, as opposed to their top "wow" shots in their portfolio. This will also give you a better idea of how well they cover details, as we discussed above.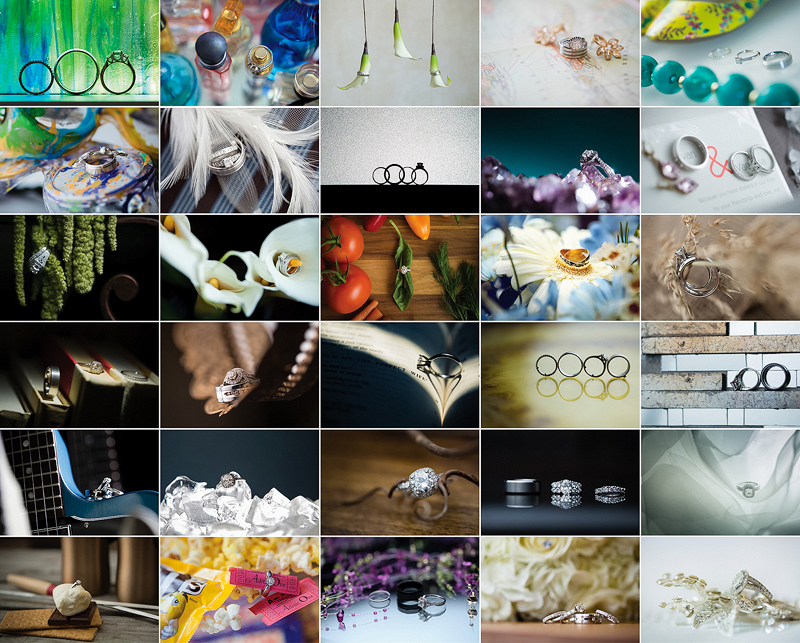 Variety — Take note of how much variety a photographer offers in their portfolio. Generally speaking, the more variety you see in a portfolio, the more experience the photographer has in shooting weddings. The more experience they have shooting weddings, the more likely they'll be prepared and know exactly what to expect come the big day.
Retouching — This aspect of choosing a photographer may be a bit difficult to examine on your own, but try comparing their online portfolio with a few of their full-day galleries. Is there consistency in the look and feel between the two? Do the photos in their online portfolios look a bit more "refined" and perfected? If so, it's possible they've done a bit (or a lot) of retouching to their online galleries. There's absolutely nothing wrong with this, but this can be misleading if you're falling in love with the retouched versions, as opposed to what you'll actually receive. Make sure to chat with your wedding photographer about their retouching options and know what to expect. Most photographers will have a completely separate fee for high-end retouching, as this can be a very time intensive process.
PERSONALITY
When choosing a wedding photographer, personality is HUGE, and for a number of reasons: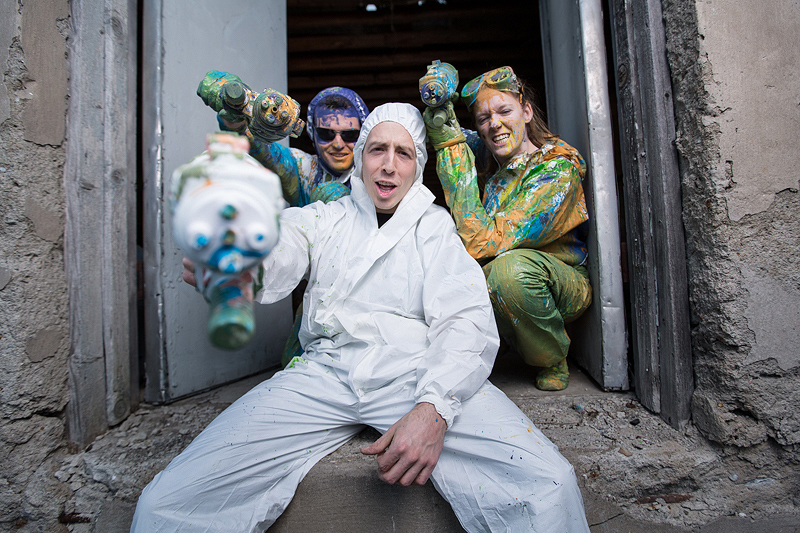 Time Together — First and foremost, think about how much time you'll be spending with this person. Assuming you'll be working with your photographer for both an engagement session and the wedding day, this can very easily be upwards of 12-14 hours, or more. When meeting with a wedding photographer, go with your gut instinct. If conversation was stuffy, and felt more like meeting with your attorney, it may not be a good fit. If you felt comfortable, maybe shared a few laughs, and could see yourself hanging out with this person for another 12-14 hours, you just might have a winner.
Professionalism — While a short meeting may not be a complete indicator, take note of the photographer's professionalism, temperament and overall mannerisms. Remember, this person will also be working directly with many of your very close friends and family. You'll want someone who will treat your family, friends and guests with as much respect as you would give them yourself…and then some.
Ability To Take Charge — It's important that your wedding photographer has a personality and experience that allows them to jump in and take charge when needed. If not, the fast-paced, high-stress scenarios of a wedding can eat a photographer alive. Wrangling large groups of people, such as wedding parties and family photo groups, are a perfect example. A photographer's ability to provide direction, while maintaining a light-hearted and fun atmosphere is vital.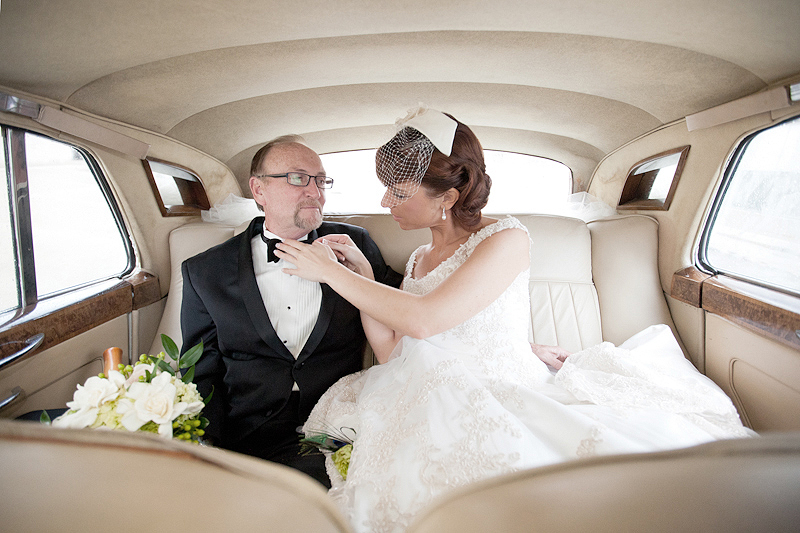 Ability to NOT Take Charge — While taking charge of some situations is crucial, sometimes having the ability to not take charge is just as important. Too much direction and interference can unnecessarily elevate stress levels for the bride and groom, and everyone involved. Allowing a bit of breathing room can often times lead to beautiful, spontaneous moments that would have never been created through direction.
PACKAGE INCLUSIVES
You'll notice that wedding packages vary greatly, from on photographer to the next. Some photographers offer a single base package, then allow you to add all of your items a la carte. Others will offer pre-structured packages, tiered in price, all the way from a basic day of shooting (with minimal or no added items), to a full-inclusive packages that include everything but the kitchen sink. Here's a breakdown of a few things you'll tend to see offered in these packages:
Hours — The policy on hours tends to vary greatly from one photographer to the next. Some photographers allocate a specific amount of time with each package, and the charge hourly for additional time. Others simply include a "full day" of coverage in their price.  You'll want to clarify how many hours are included with your package. This way, everyone is on the same page and you'll know what to expect come the big day.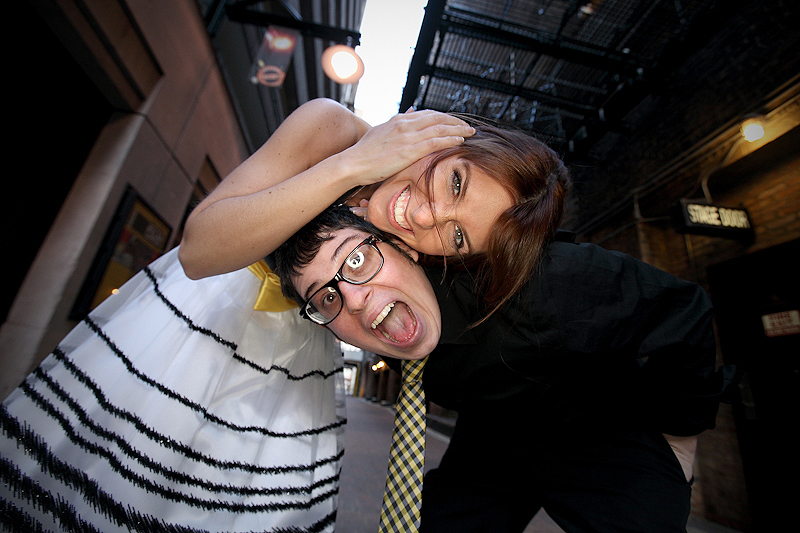 Engagement Sessions — Some photographers include engagement sessions with their packages, while some offer them as an add-on. Either way, I'm a huge proponent of engagement sessions. Not only will you ultimately have a great set of photos, you'll also have the chance to break the ice and warm up to the camera (and your photographer) before the big day.
Second Photographers — Quite obviously, your photographer can't be in two places at one time. So until modern science figures out how to clone your lead photographer, you'll want to consider adding a second photographer to the mix. Whether it's covering the gents getting ready in the morning (while your lead photographer is busy with bridal details), providing a second vantage point at the ceremony, or helping cover guests and details at your reception, having a second photographer can be an invaluable resource throughout the entire day.
If your lead photographer is hiring a second photographer, ask about their qualifications. Do they have experience shooting weddings on their own? Many photographers will reach out to their peers, also seasoned pros, and hire them as second shooters for the day. This is the optimal scenario.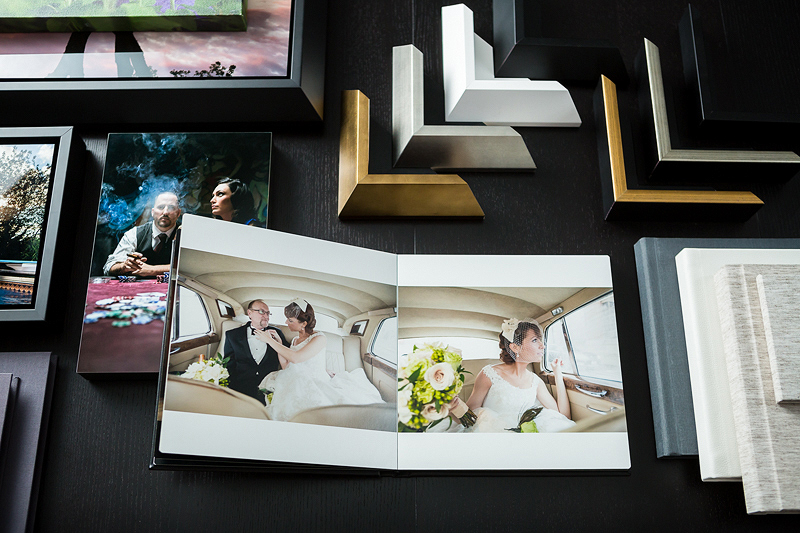 Prints — You'd be hard pressed to find a photographer that doesn't offer prints. If they're included in a package, they're generally done so at a discounted rate. This is a great way to save if you're planning on purchasing prints any time in the future.
Ask you photographer if they utilize a professional photographic lab, and if their monitors are calibrated to that lab. Proper calibration insures spot-on color matching, along with accurate contrast and exposure levels in your prints.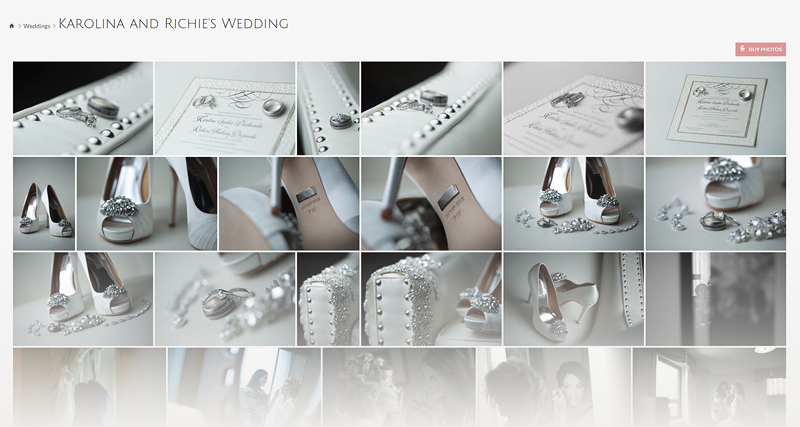 Online Galleries — Most photographers will offer an online viewing gallery with your wedding package where you can view, print and possibly download your photos. A handy benefit of online viewing galleries is the ability to share your photos with friends and family, relieving you the duty of managing their print orders and product delivery. Ask your photographer if an online gallery comes standard with their wedding packages.
Digital Files — Some photographers provide the digital files from your engagement and/or wedding. You'll want to clarify this in advance. Are these included with your package, or are they considered an add-on item? You'll also want to clarify the general size of the files your photographer will be providing. Are they low resolution, or high resolution?
Usage Rights — If your photographer is providing digital files, be sure to inquire about your usage rights. Policies are likely to vary from one photographer to the next. For example, some photographers will include printing rights along with the digital files, while others require additional fees when releasing the printing rights. It's important to note, there's a difference between copyrights and usage rights. There are many resources online that discuss the discrepancies between the two.
Important Note: Package inclusives are great way of saving money. However, try not to let the package offered by the photographer weigh too heavily on making your hiring decision. This of it this way: you can buy prints at any time, but when the wedding is finished, you can't buy better photos.
GEAR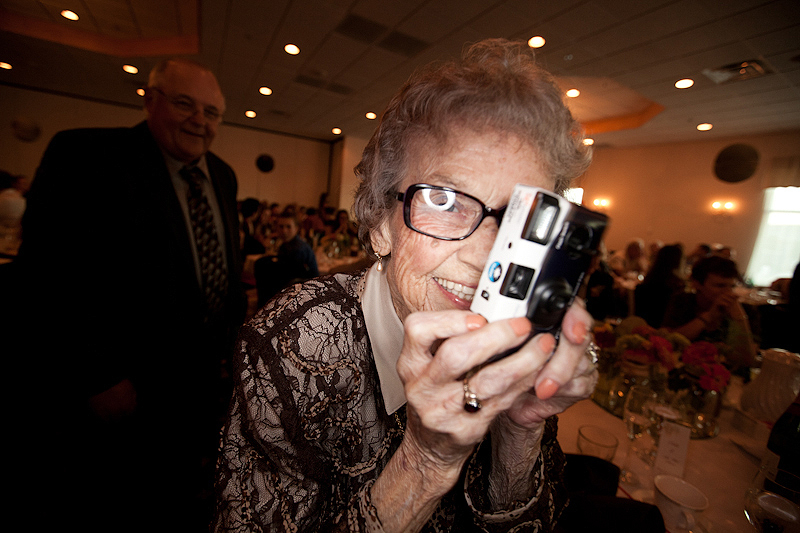 In some respects, the gear your photographer uses has little bearing on the quality of the images they'll create. Having an eye for composition and lighting, and just good overall creative instincts, trumps deep pockets. However, this being said, lacking the proper gear can place limitations on, and even pose a risk to, the outcome of your wedding photos. Let me explain:
Cameras — As mentioned, with a good eye, and good instincts, a photographer can do a lot, with very little. But ultimately, higher end cameras provide many features that your photographer (and you) will benefit from. These benefits include low-light capability (for dark churches and low-lit receptions), dual-memory card writers (for backing up photos in case of a memory card failure), high frame rates (for spontaneous actions shots). The gear your photographer uses shouldn't weight heavily on your hiring decision, but should definitely be taken into consideration.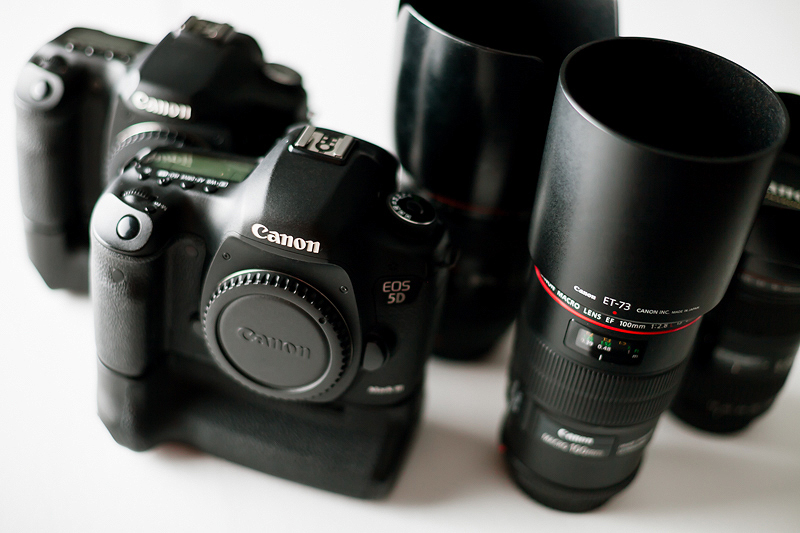 Redundancy — Any seasoned pro will tell you, weddings are all about redundancy. There's no "pause" button when you're shooting a wedding. Try telling the priest to hold the show while you run out and grab a new memory card. Or the groom to wait on saying "I do" because you didn't have a backup battery. Every good wedding photographer is always prepared with plenty of backup, whether its a backup camera, lenses, batteries, memories cards — the works. Talk to your wedding photographer and make sure they have plenty of redundancy in their gear.
Digital Backup — This is one of the most important responsibilities of any professional photographer, and also another that is often overlooked, even by the photographer themselves. Make sure your photographer is investing in a very reliable method for backing up your photos! This means saving your photos on multiple hard drives (for redundancy), online cloud storage, or a combination of both. Computers are unpredictable and eventually they will fail without warning. If your photos aren't backed up properly, you risk losing everything.
PRICING
Last, but certainly not least, is pricing. How do you know where to start, or where to stop? It's a tough decision for all couples when planning a wedding. As you narrow down you choices for the right photographer, make a list of your expectations and compare them to services offered. Ask yourself, "What's important to me, and what can I live without?" And by all means, look beyond the day of your wedding. What will be meaningful to you a year from now, or a decade. This will help you narrow things down and make a decision that works for you and fits your budget. And keep in mind, as most couples will attest, hiring the right wedding photographer is ultimately an investment, rather than an expense.
Great success!
You're now locked and loaded with information to help you find the ideal wedding photographer. If there's anything that still lingers, or you have any questions, we'd love to hear from you! Head over to our contact page and drop us a line!