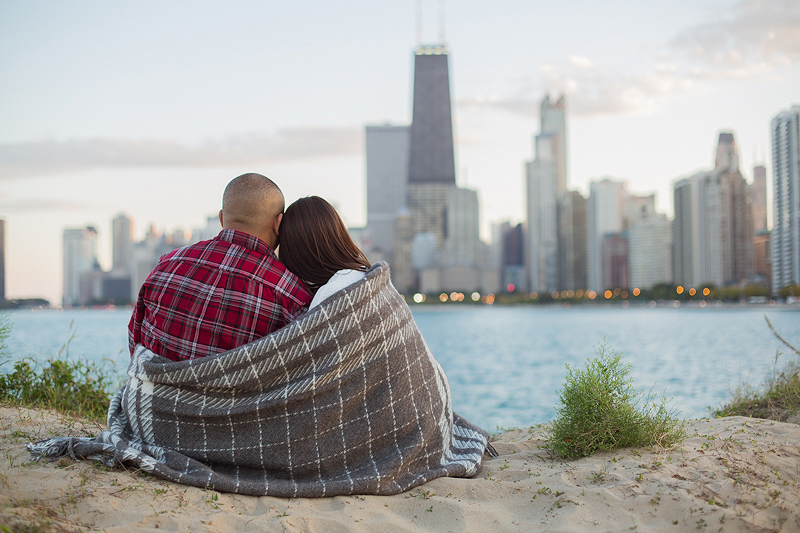 Engagement sessions can mean more than just spending time with a photographer and getting your photos taken. Planning our location and theme choices off of your interests as a couple, most engagement sessions become a time of reflection, revisiting moments that you've shared in the past, exploring one another's personalities, and even being introduced to new places they never knew existed. In all those moments of reminiscing and recollection, we quickly arrive at a place of comfort and laughter, making our job of capturing those moments of laughter a breeze.
For our first location with Jessica and Doug, we stopped at a place called Milton Olive Park — a beautiful parkway along the Lake Michigan shoreline. Even after living in Chicago for quite some time now, Milton Olive Park happened to be a new hidden gem for Jessica and Doug. This is a couple that's always on the lookout for new places to explore and spend quite time together, so it was a pleasure having the opportunity to share this fun little spot with them! A little pep-talk during our walk and a little help of direction and they became comfortable in no time!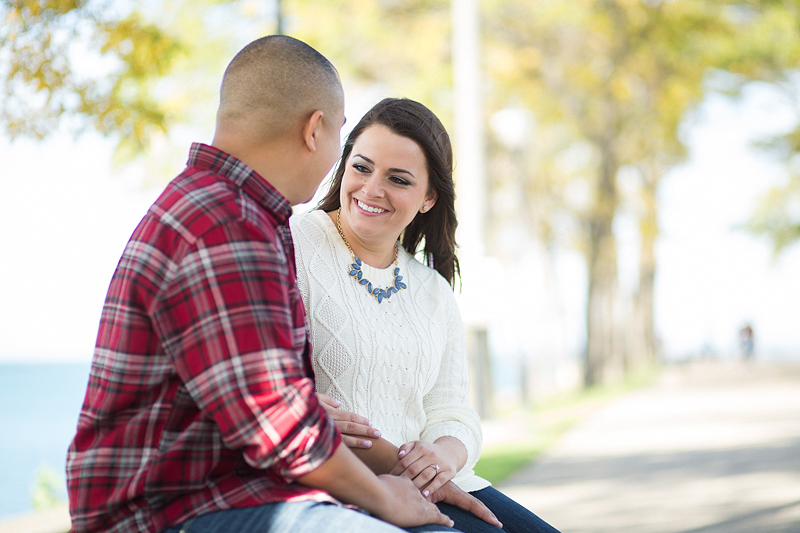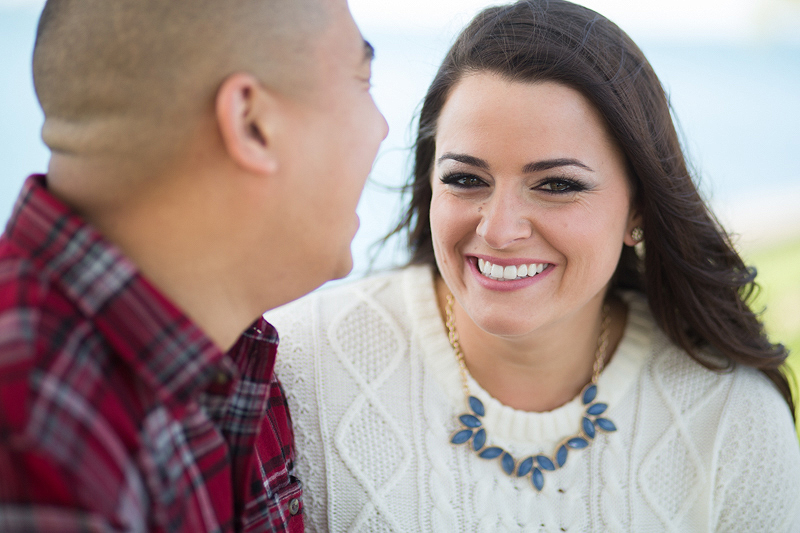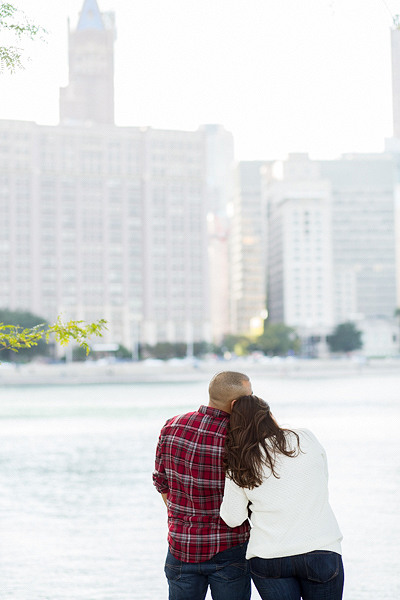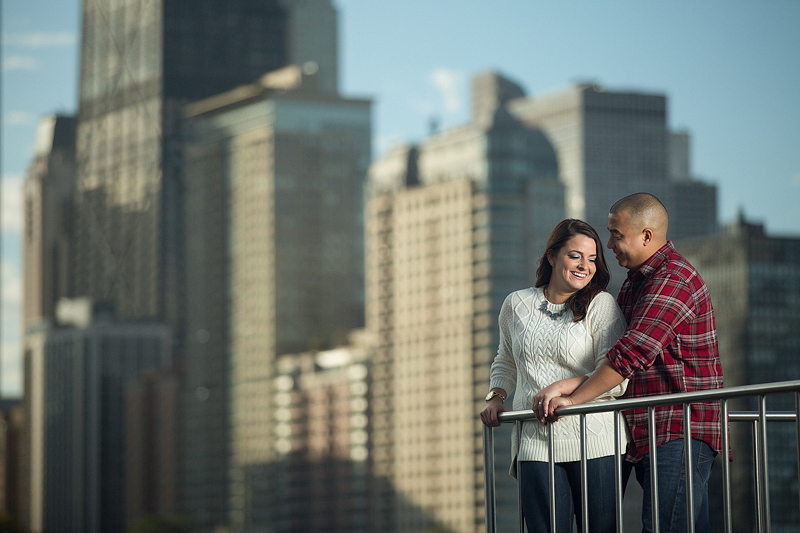 Milton Olive Park definitely offers one of my favorite skyline engagement locations in the city.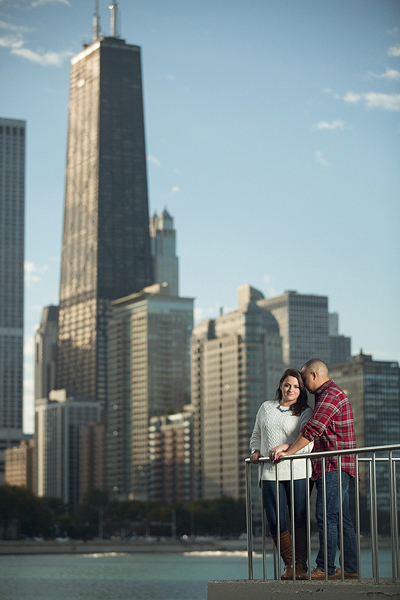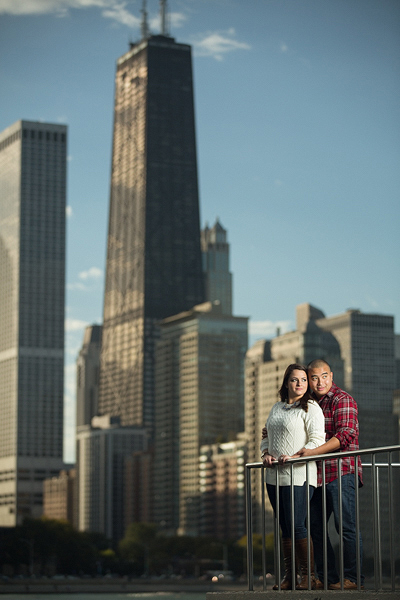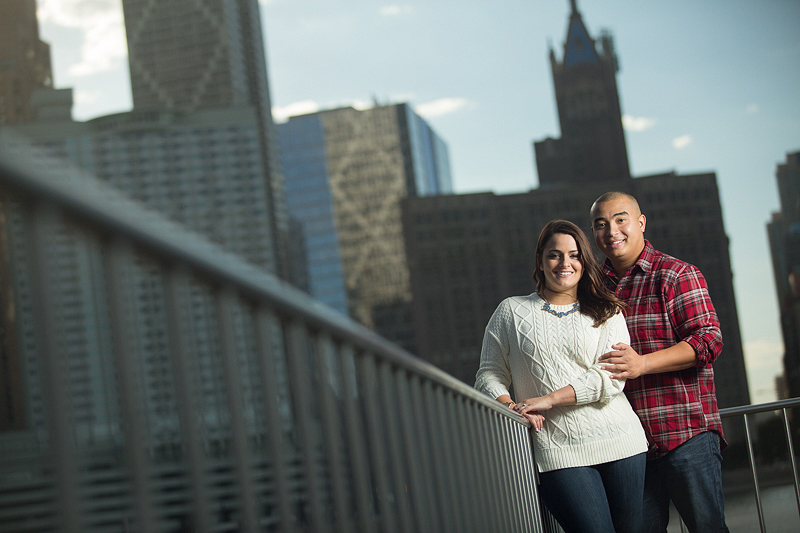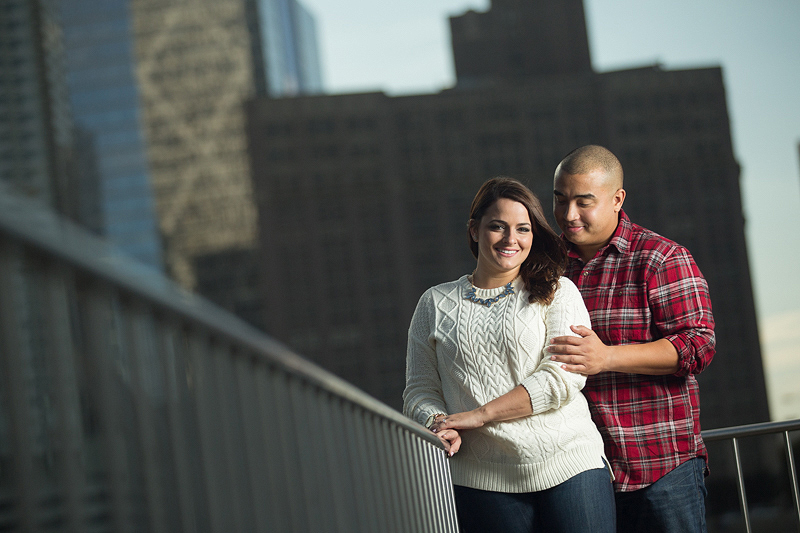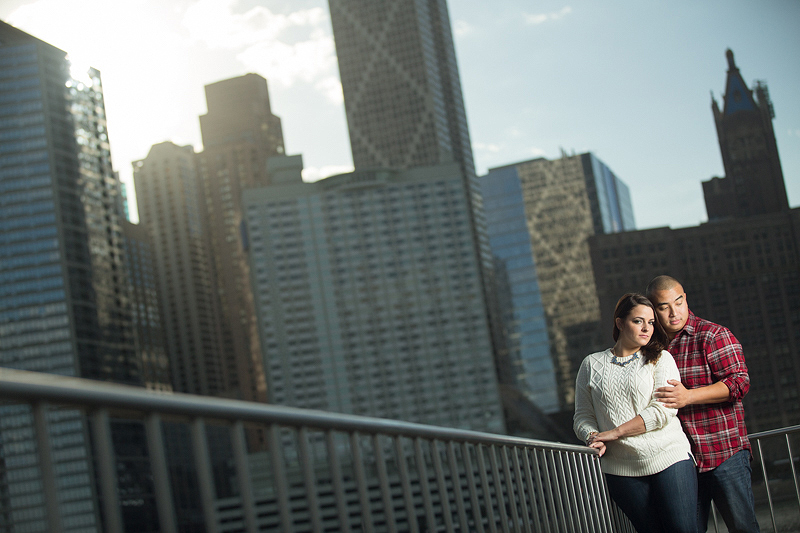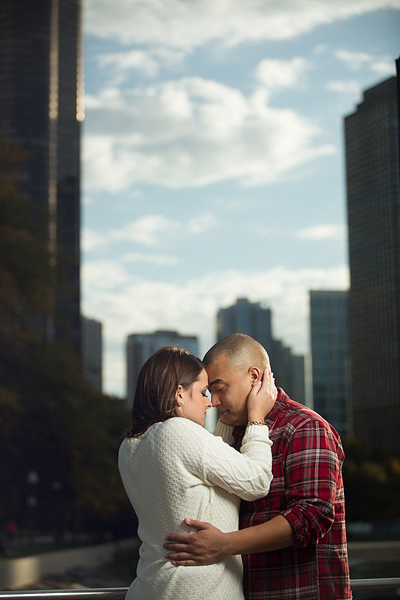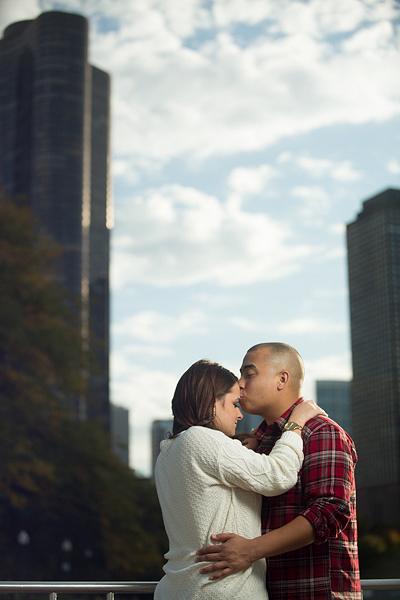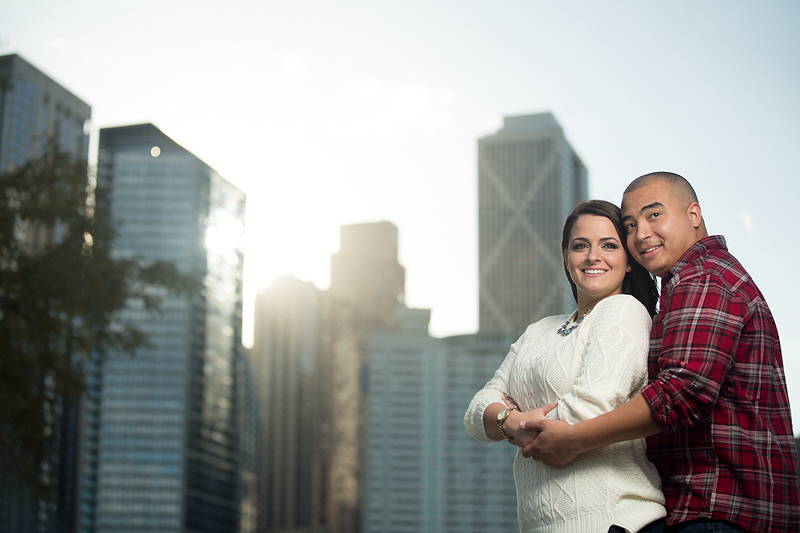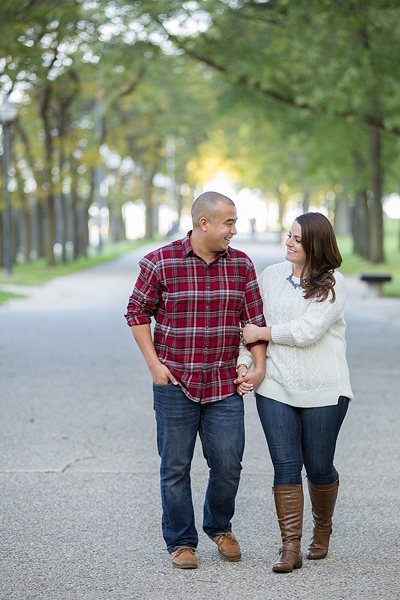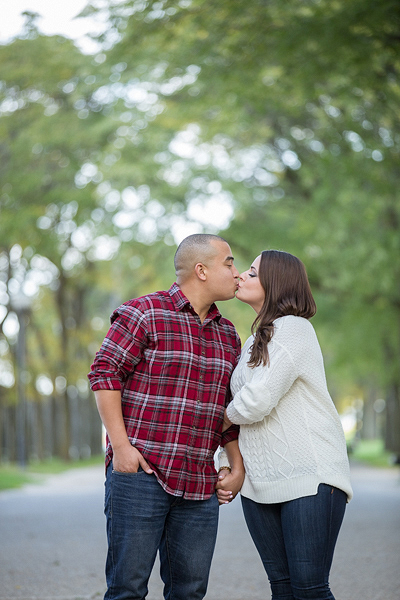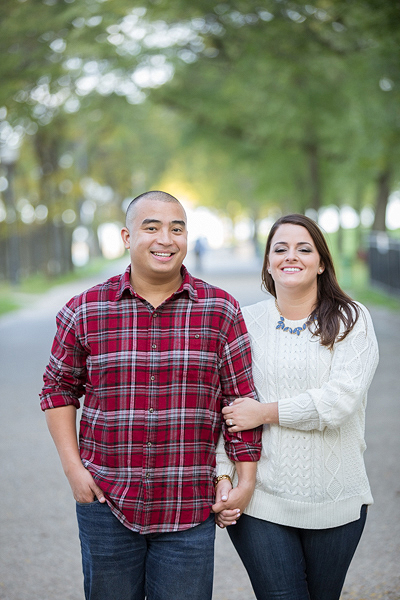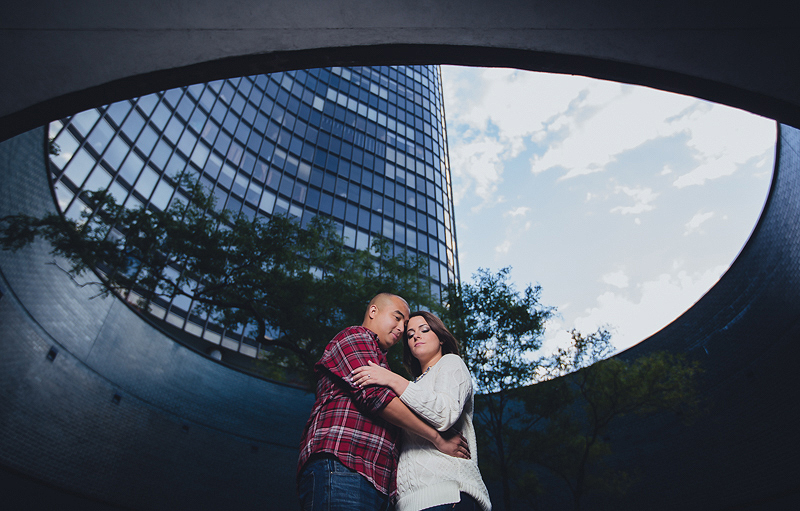 After warming up and setting the mood for the rest of the evening, we packed up and took a quick trip up to North Avenue Beach where we could relax in the sand and get a few beautiful shots right as the sun began to set.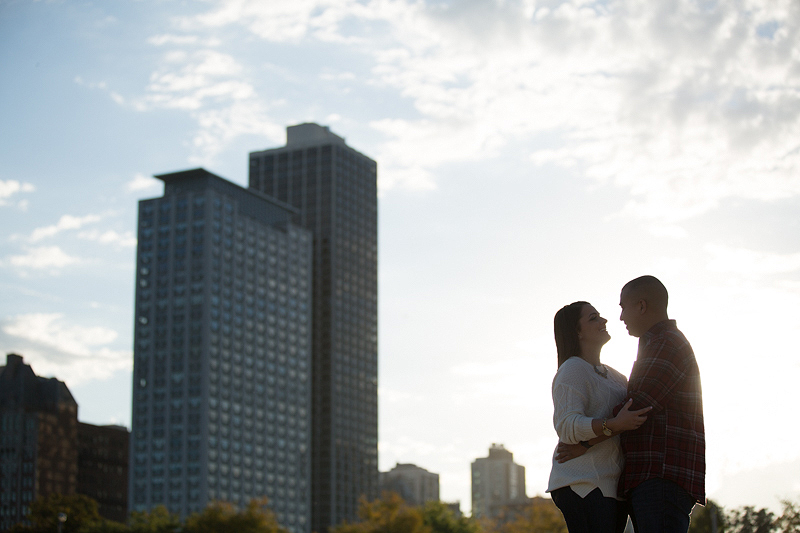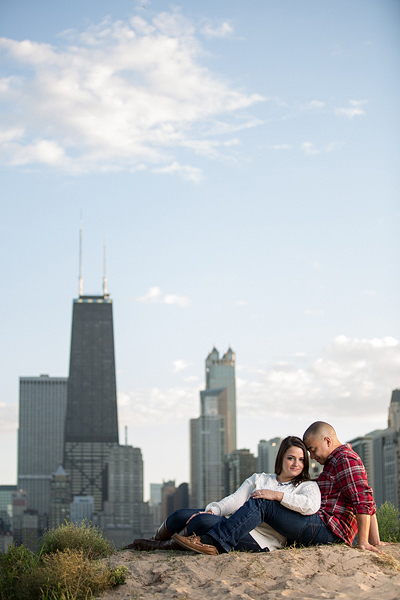 Seriously couldn't have asked for a more perfect evening.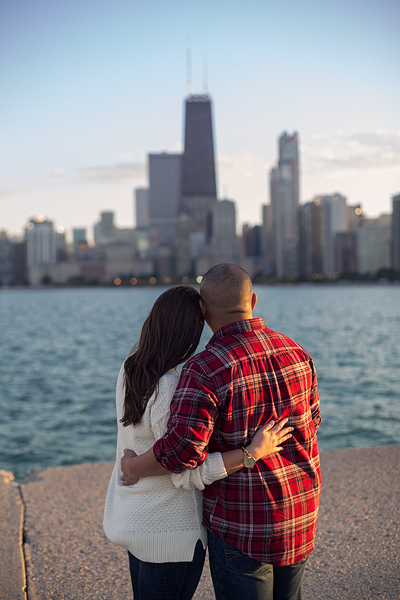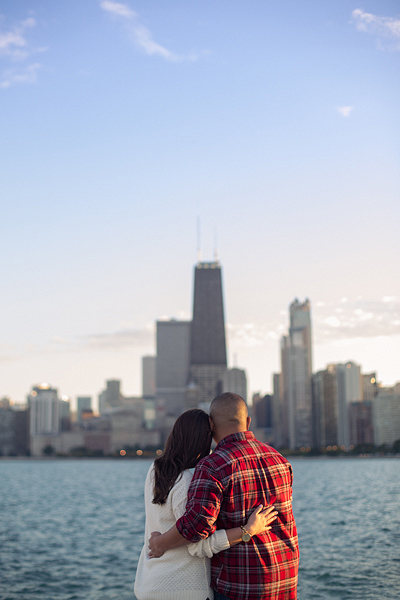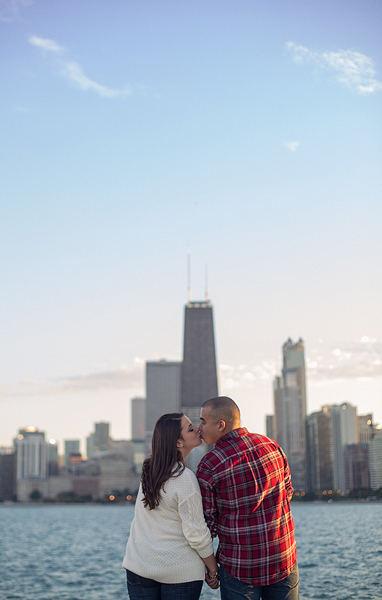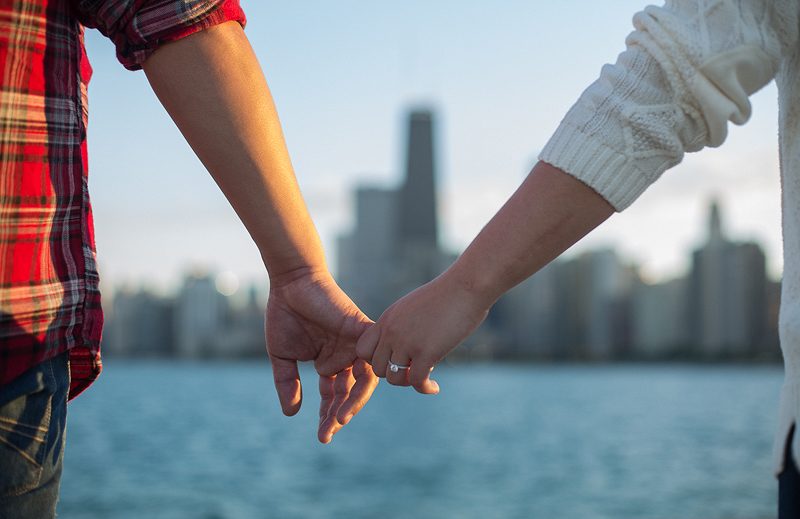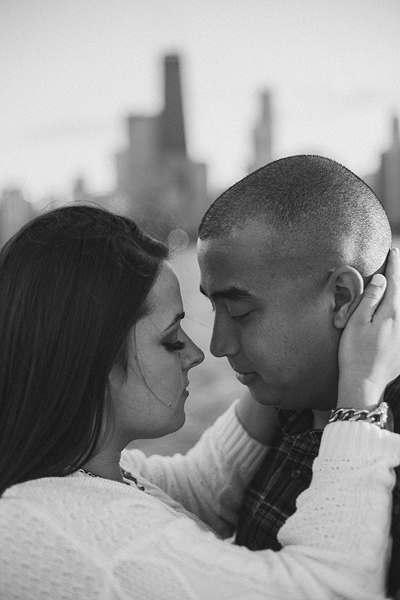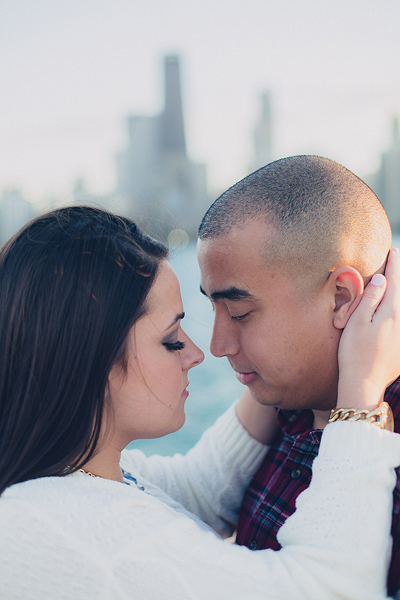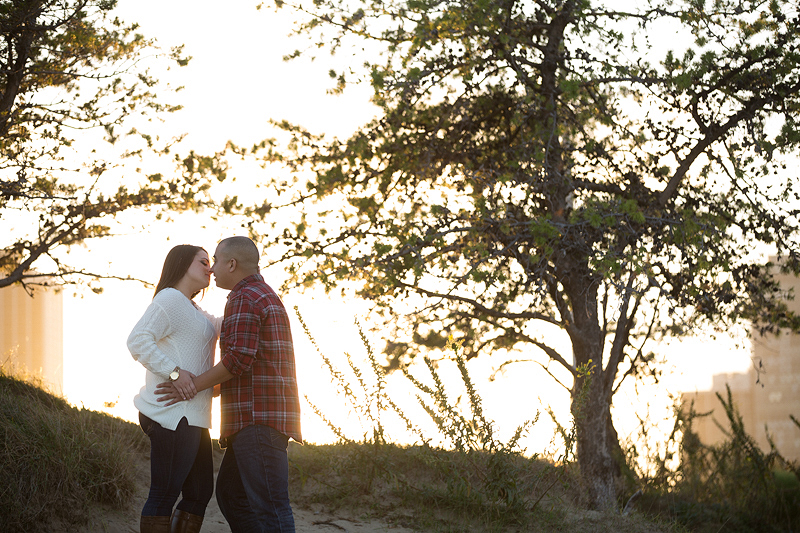 Jessica brought along a blanket that she wanted to use, which turned out to be a perfect chance for them to get even more cozy and snuggled in the sand.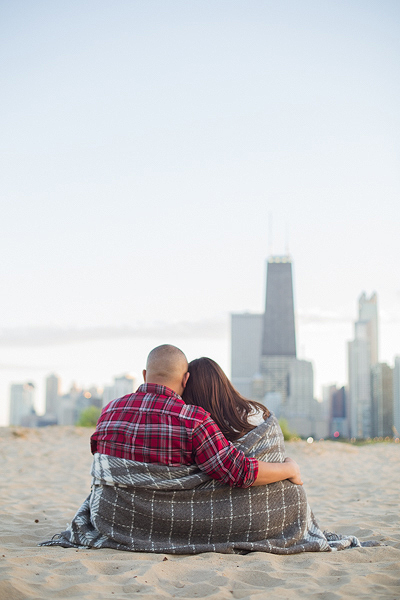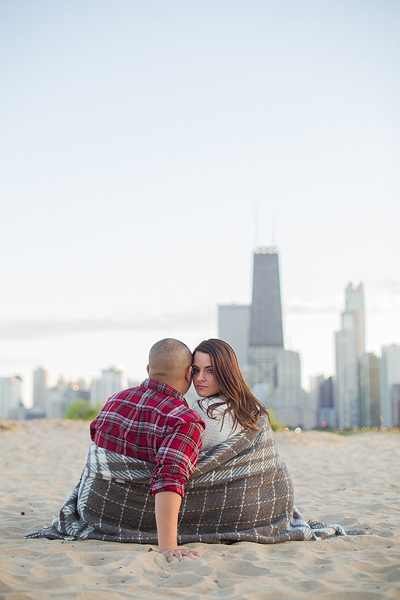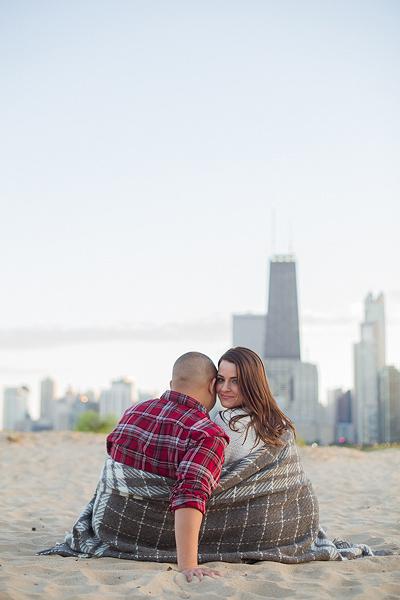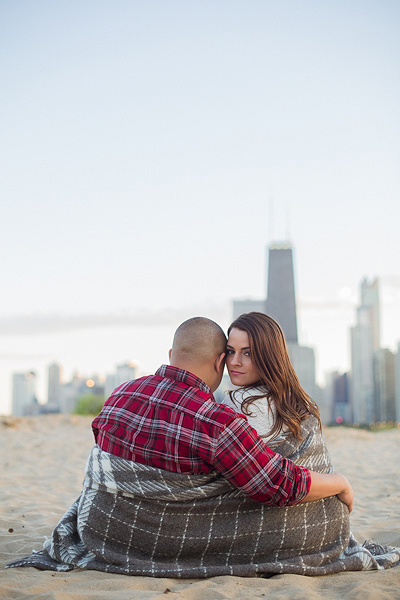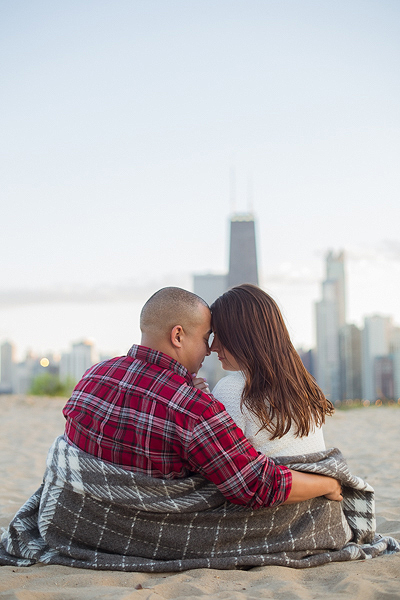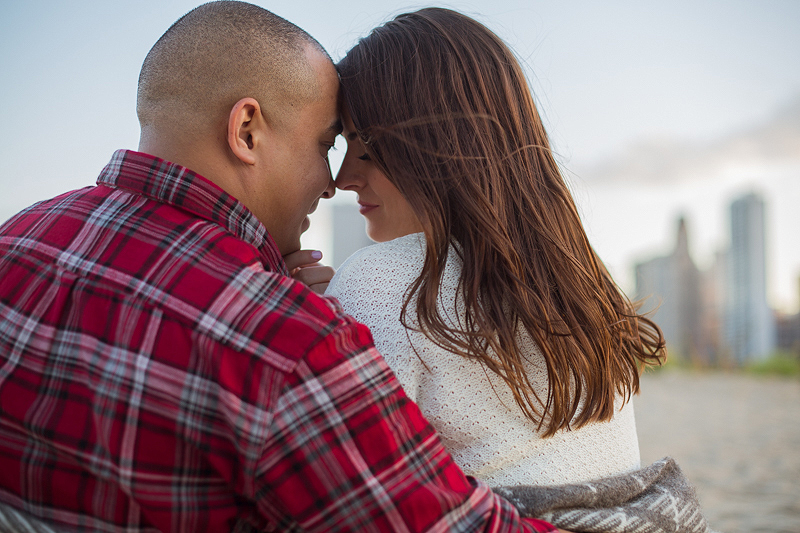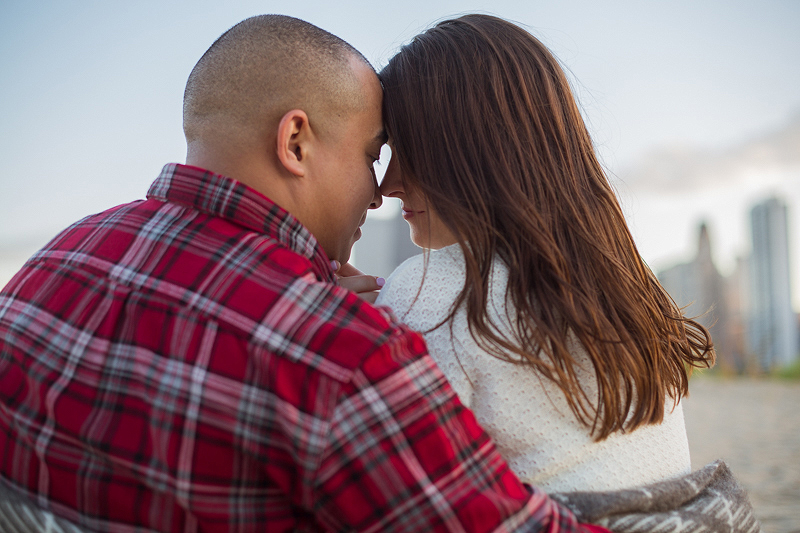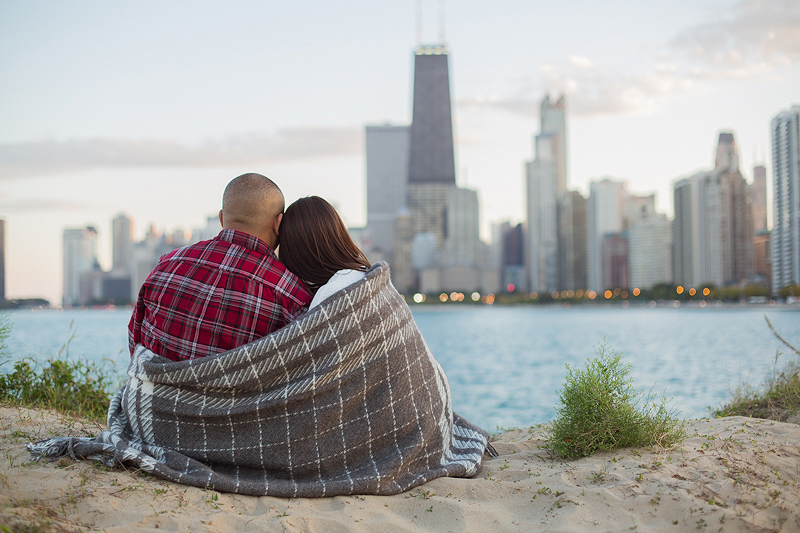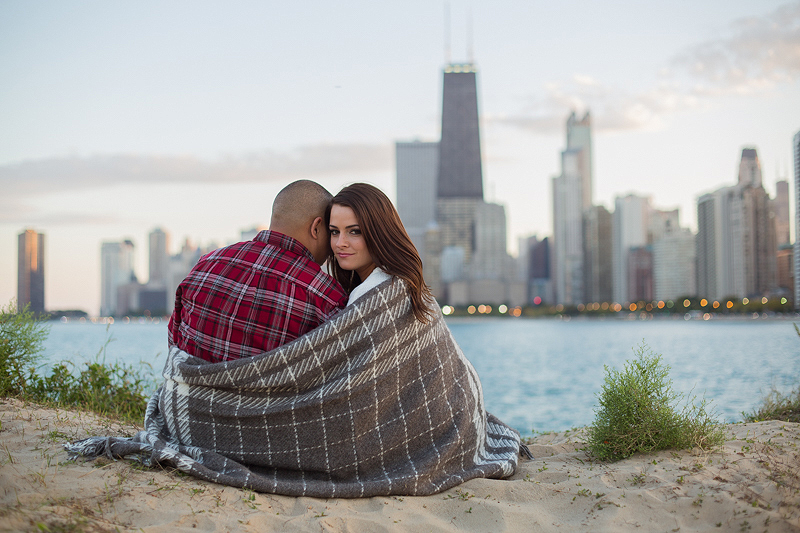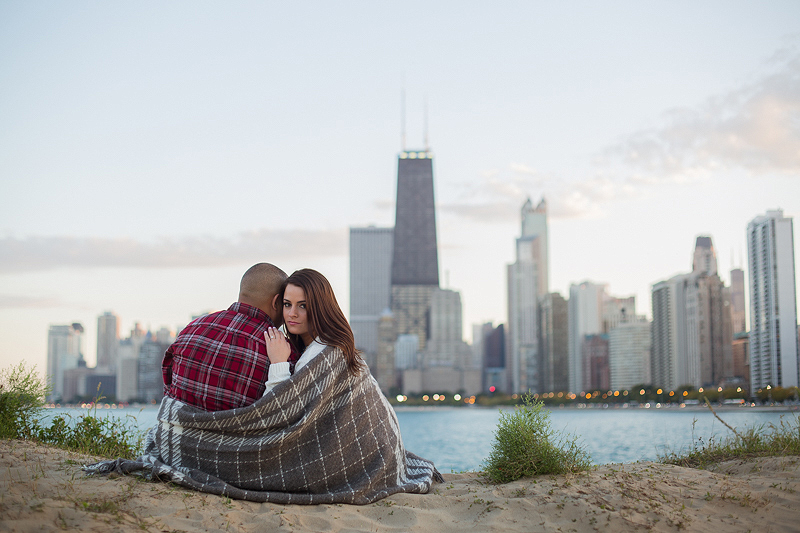 For our final location of the evening, Jessica and Doug decided to dress things up a bit and head down to the Chicago Theater on State Street.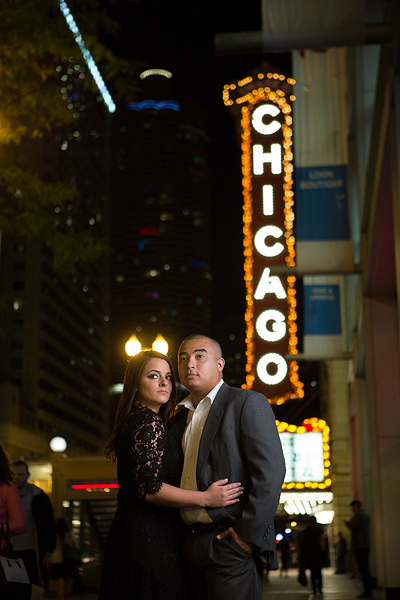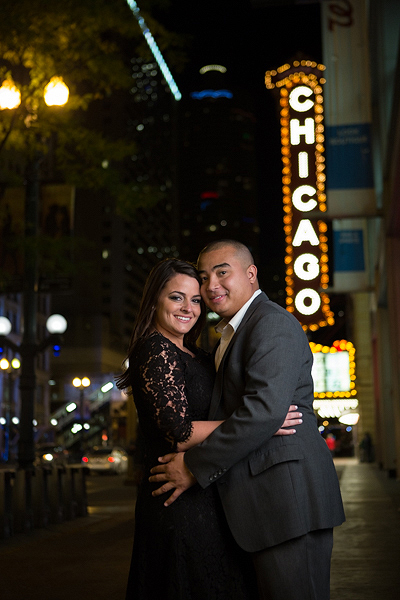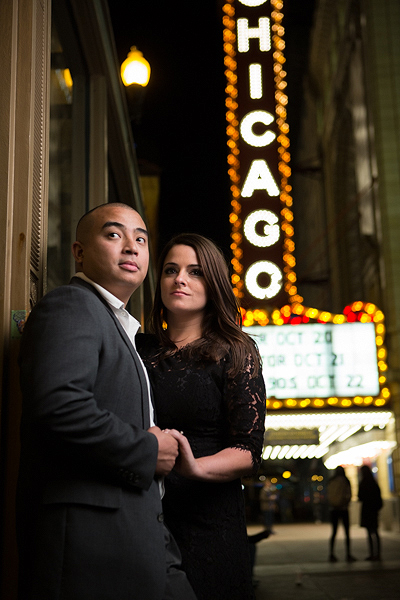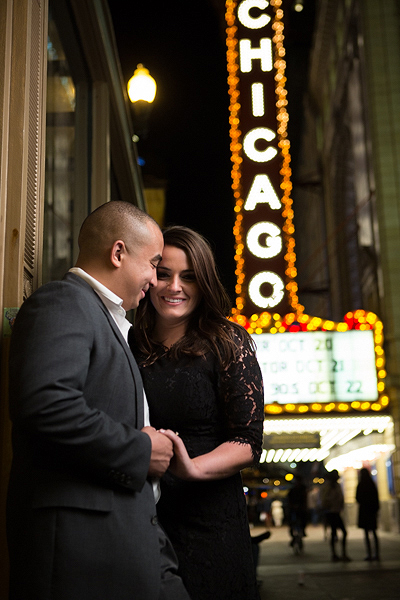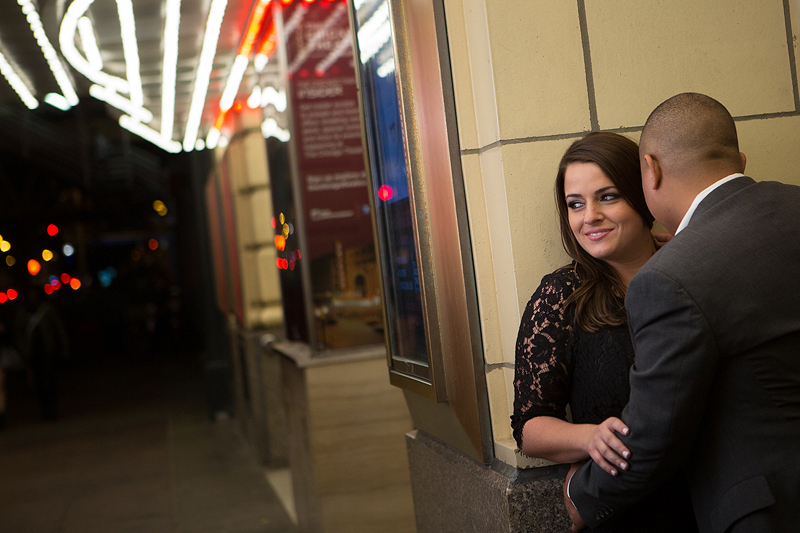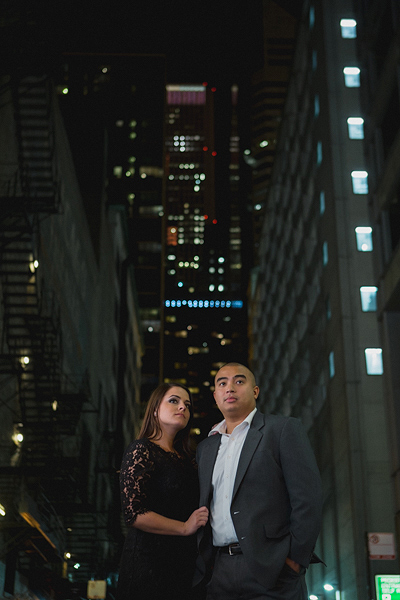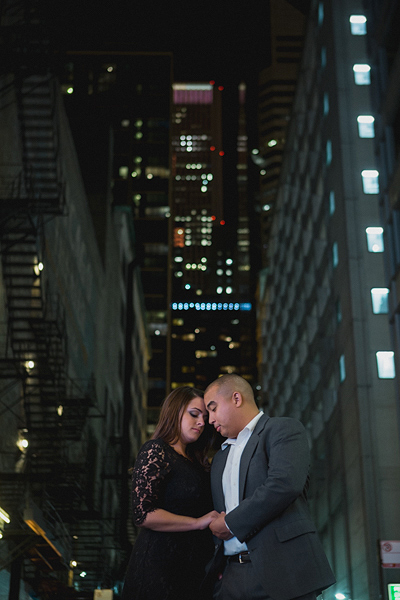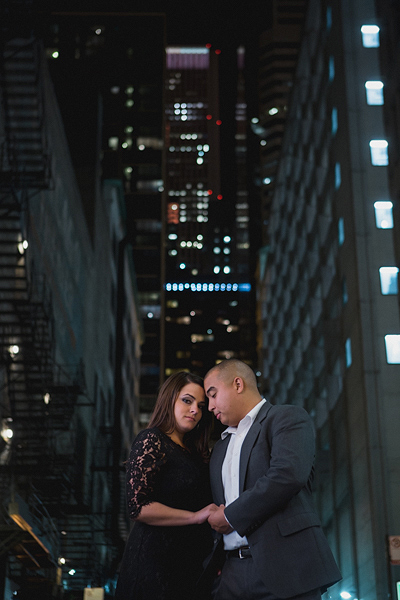 Ready to plan YOUR engagement session? Head over to our CONTACT page and drop us a line. We'd love to hear from you!