Everyone has a story, and everyone's story is completely unique. This is part of what makes being a wedding and engagement photographer so exciting. With every couple we meet, we have the opportunity to take a peek into their own personal story behind their journey together as a couple — how they met, where they fell in love, and all the mushy details in between.
Today's sweet story begins at the infamous Stan's Donuts of Chicago. Stans is one of Renee and Peter's top favorites, hands down. Whenever their sweet tooth kicks in, this is one of the first spots they'll hit. In fact, they even chose to have Stan's cater to their wedding as their dessert option. After trying their amazing donuts for the first time during our session, I don't blame them one bit! If you haven't had a chance to try Stan's Donuts, you aren't livin. Just sayin. Awesome spot to grab a delicious little treat, a cup of joe, and share some quality time with your "sweets."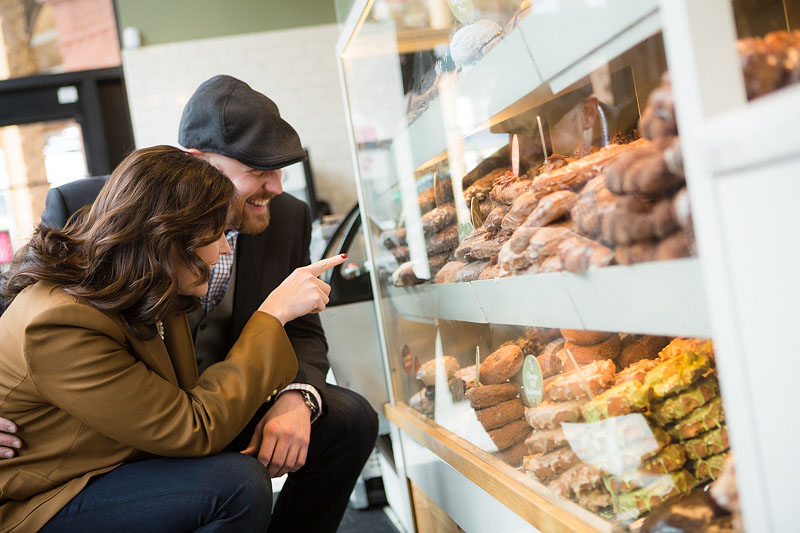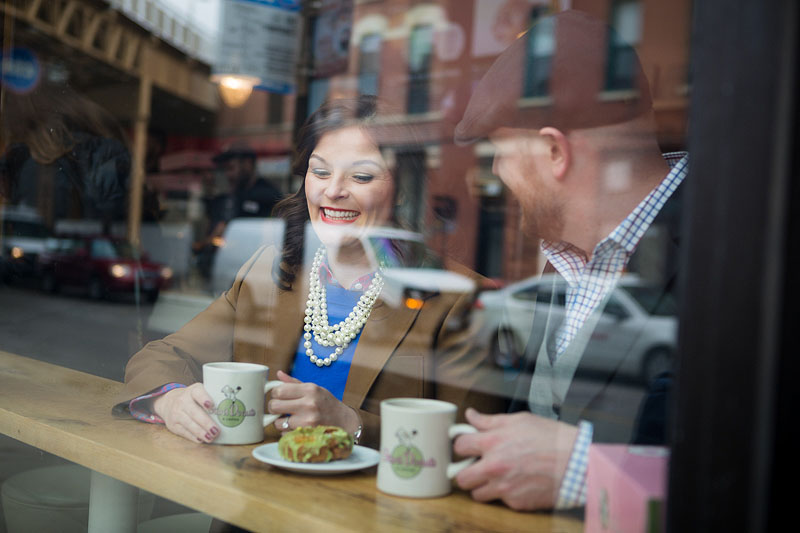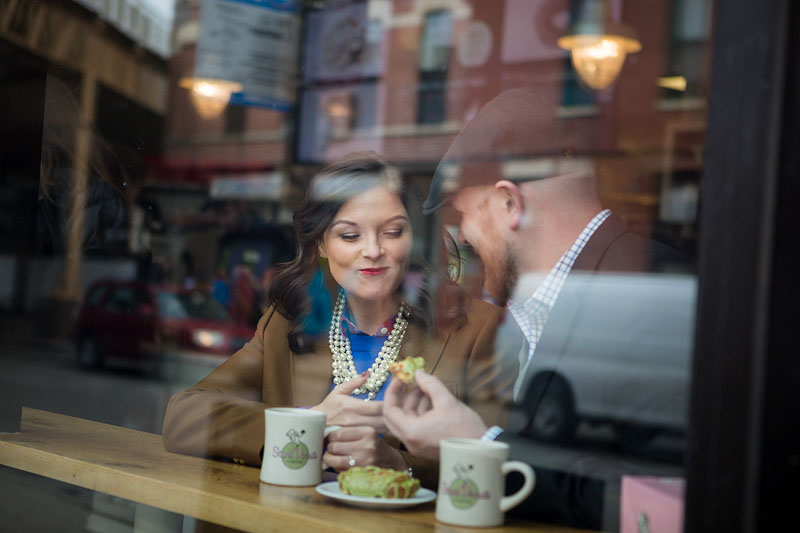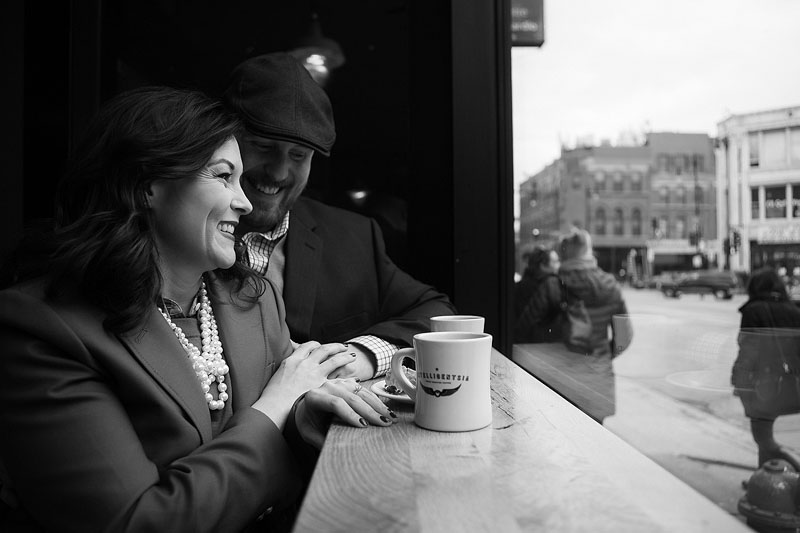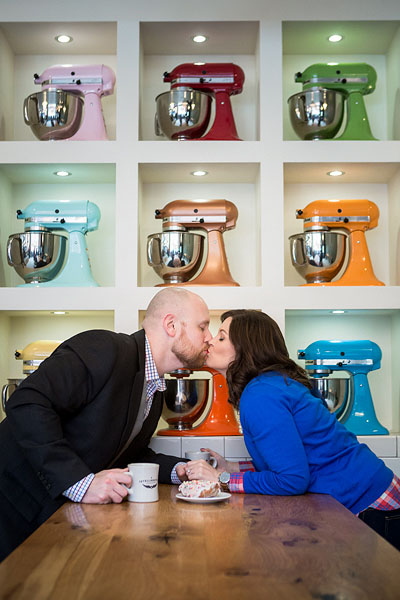 Aside from a favorite spot to catch some one-on-one time together, turns out that Stan's actually holds an even more significance for Renee and Peter. When Peter decided it was time to pop the question and seal the deal with Renee, he decided that the best way to deliver the message was via a box of delicious Stan's Donuts. In my opinion, its genius. I mean, really…who could resist? After finishing a nice home cooked steak dinner, courtesy of Chef Peter, out came the box-o-donuts. As Renee opened up the box, smiling up at her was this beauty. Of course, as planned, she couldn't resist. And the rest is history.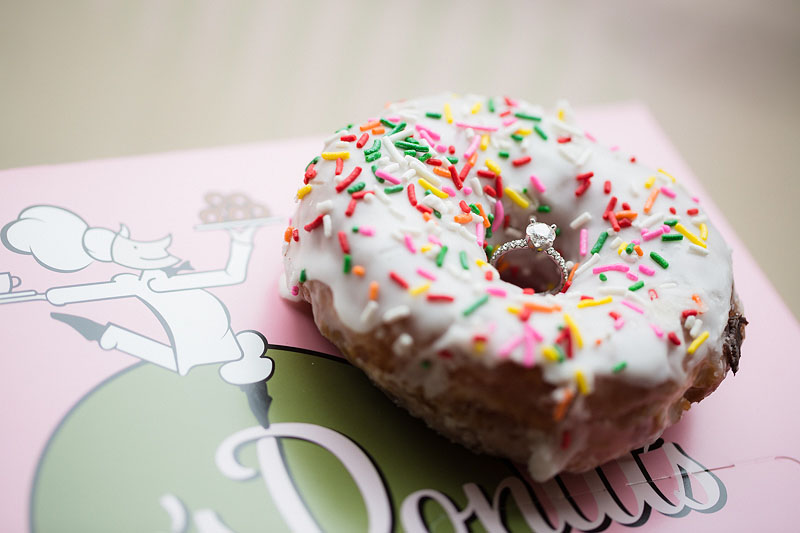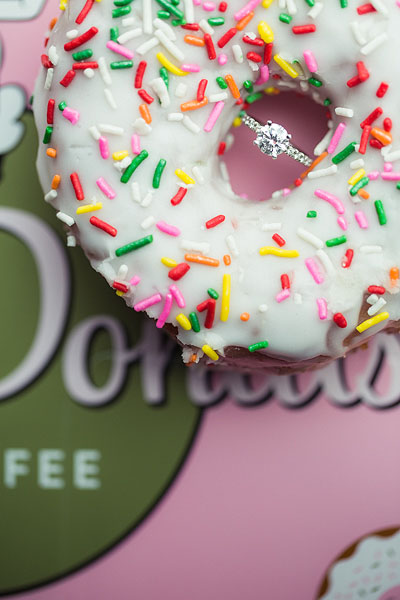 Once we wrapped up at Stan's, we took a stroll down the lake shore. I love the interaction between these two. Truly a pleasure to see two people so well connected.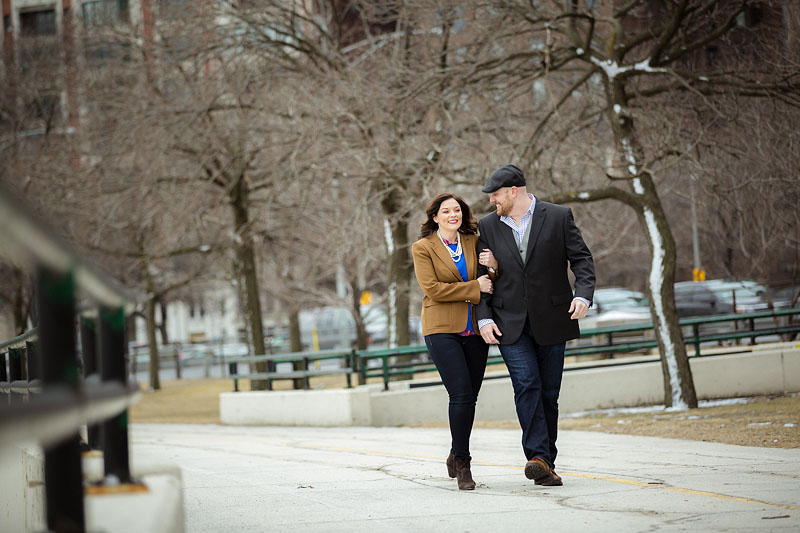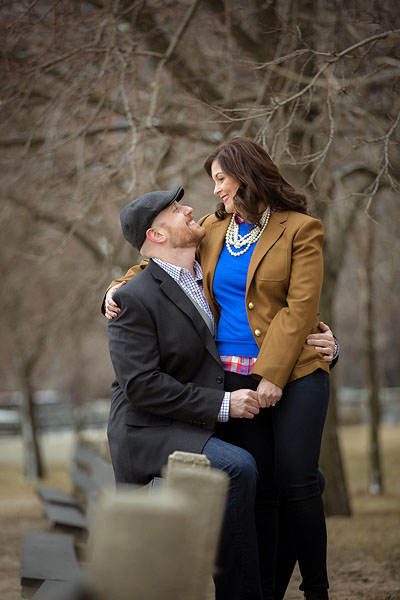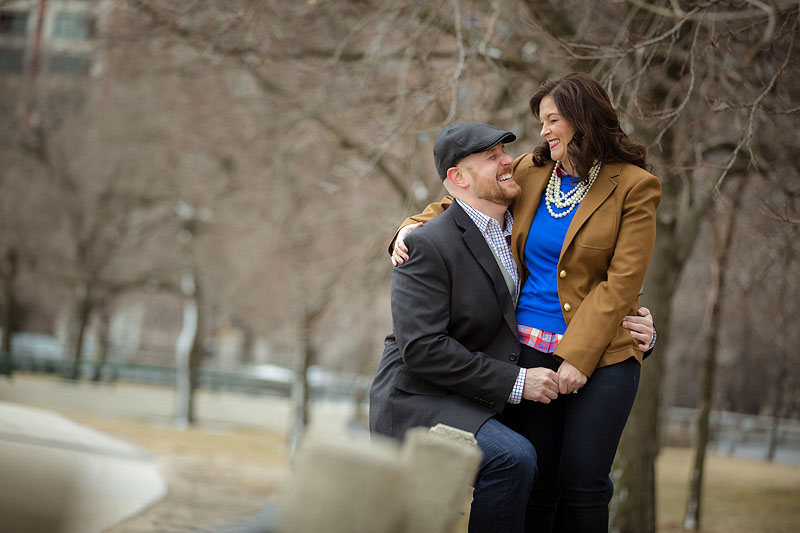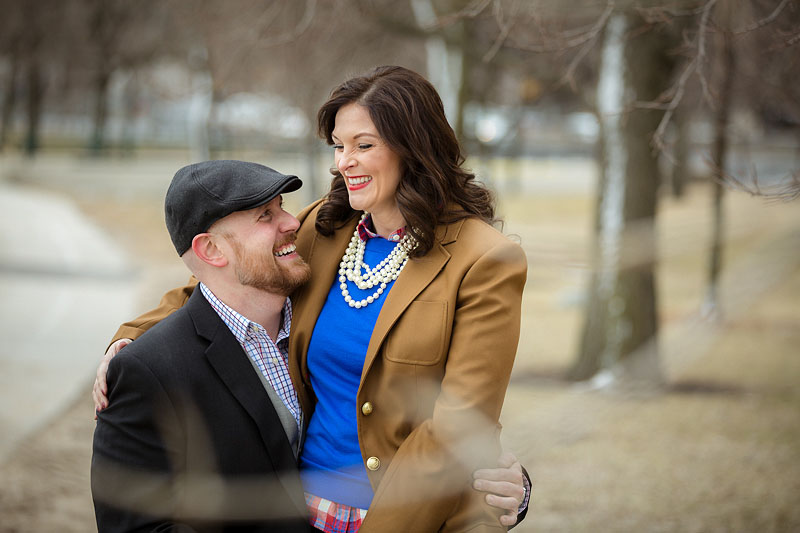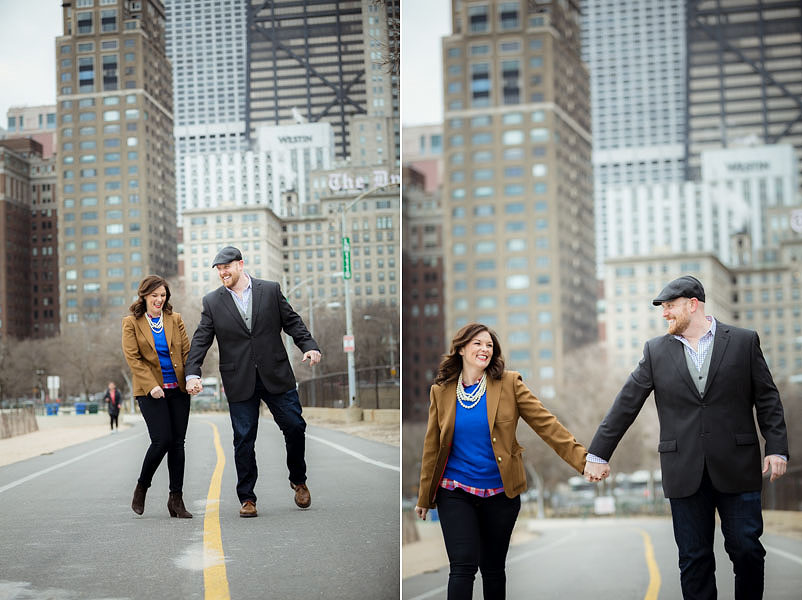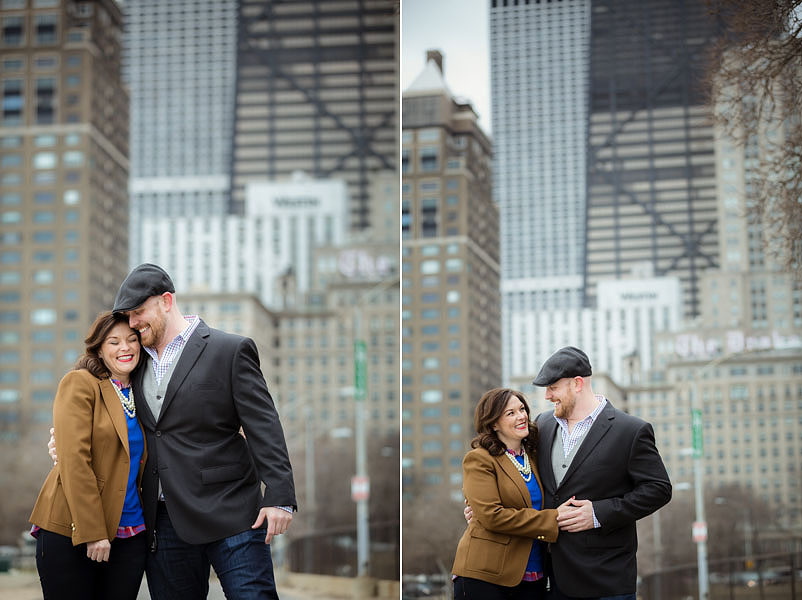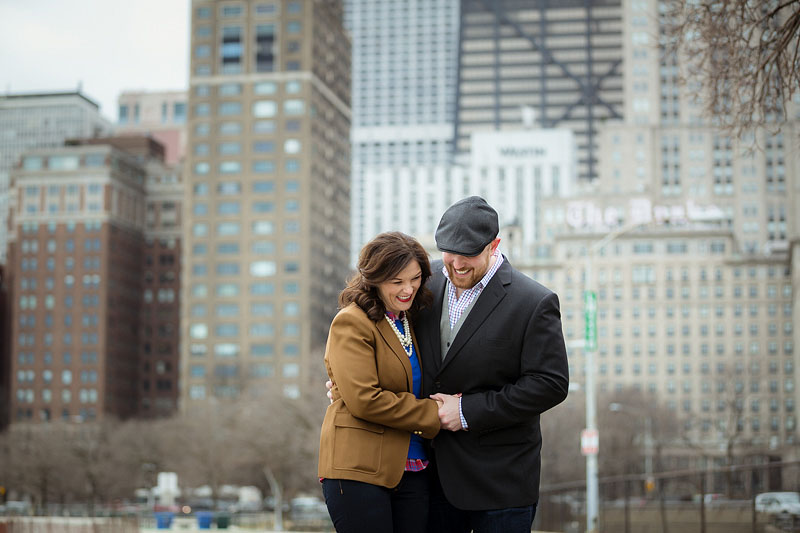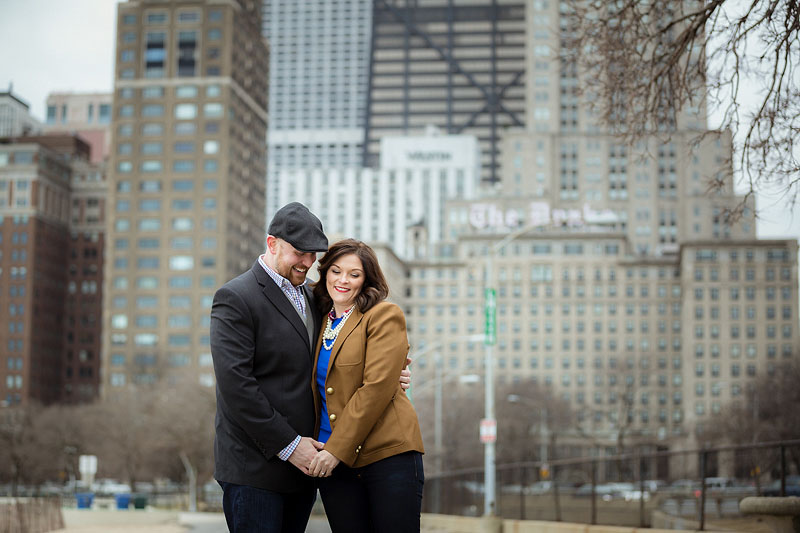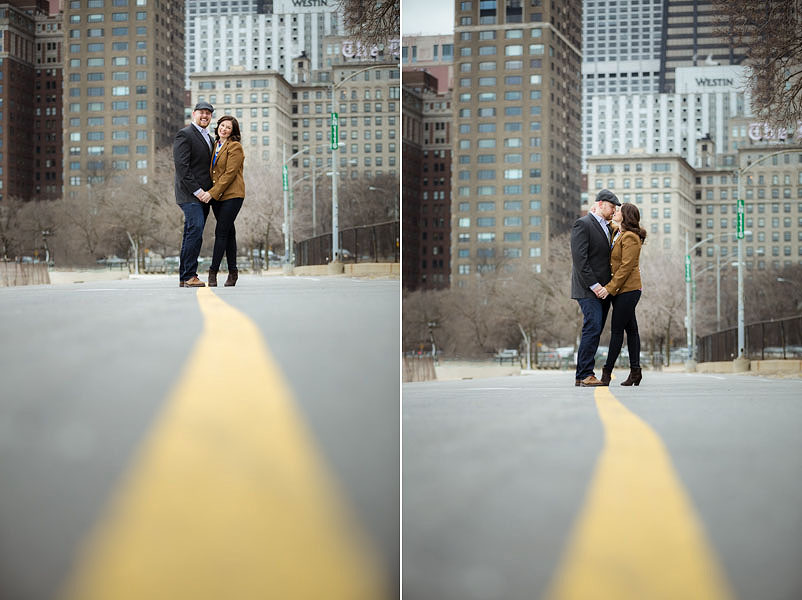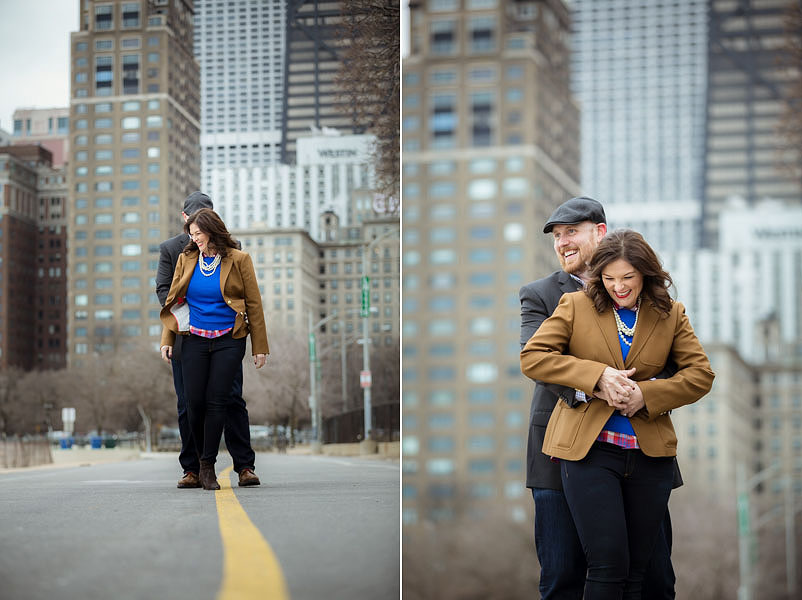 The water was pretty rough that day, so we had a few close calls getting our feet wet! As you can see, they took it pretty well.  🙂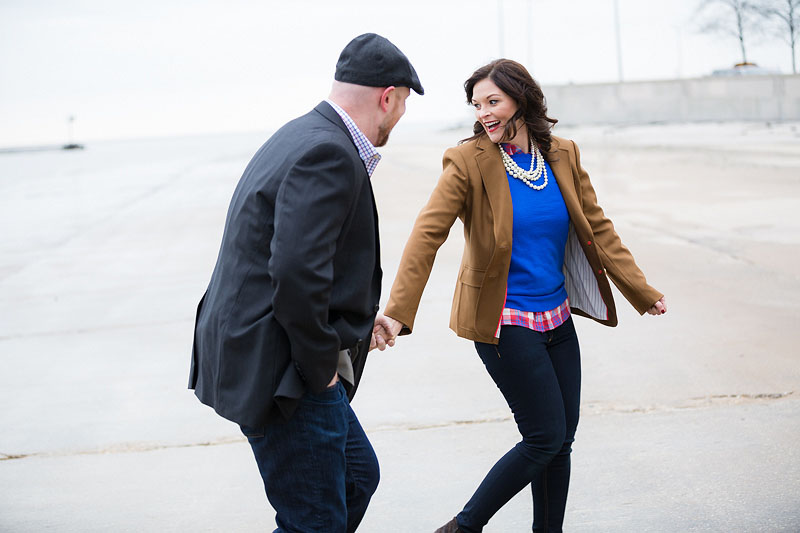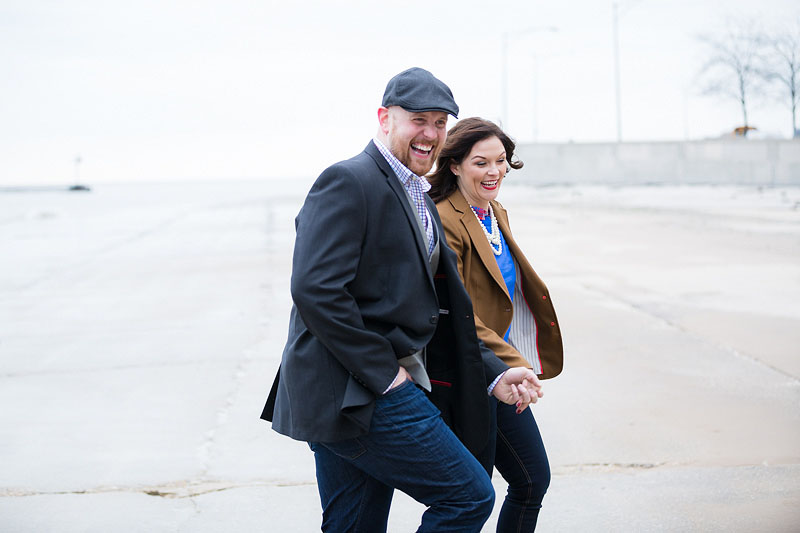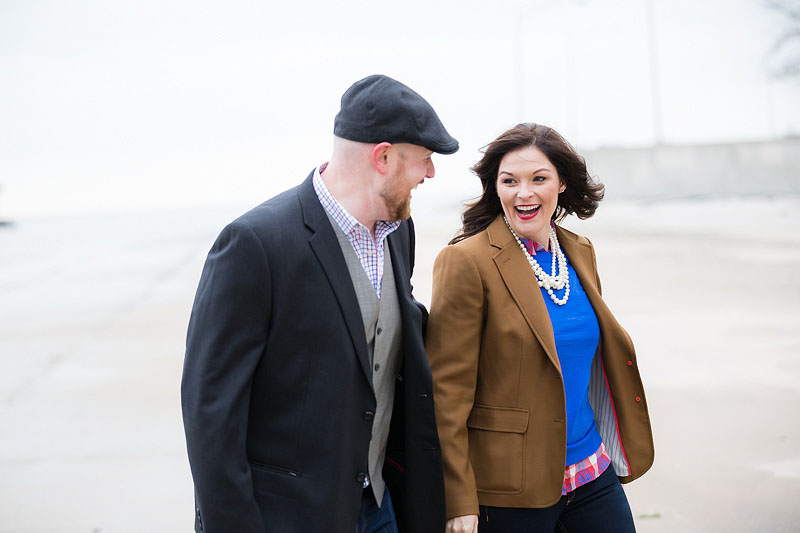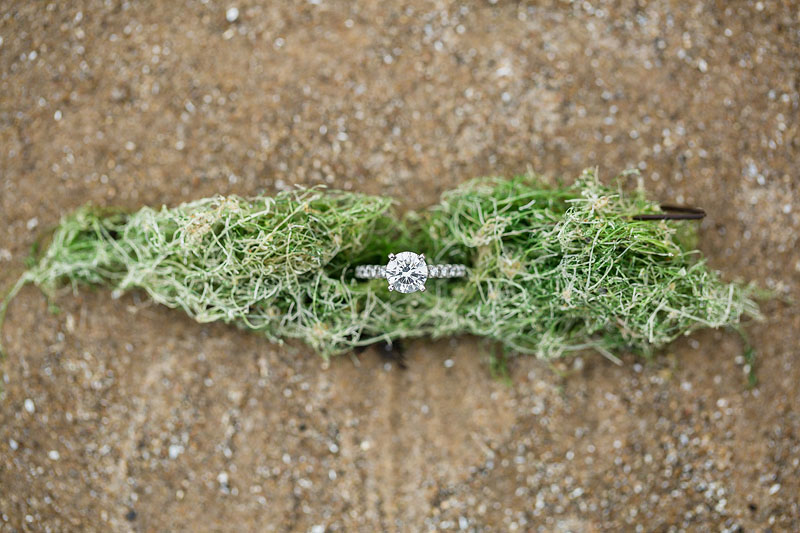 Selfie time!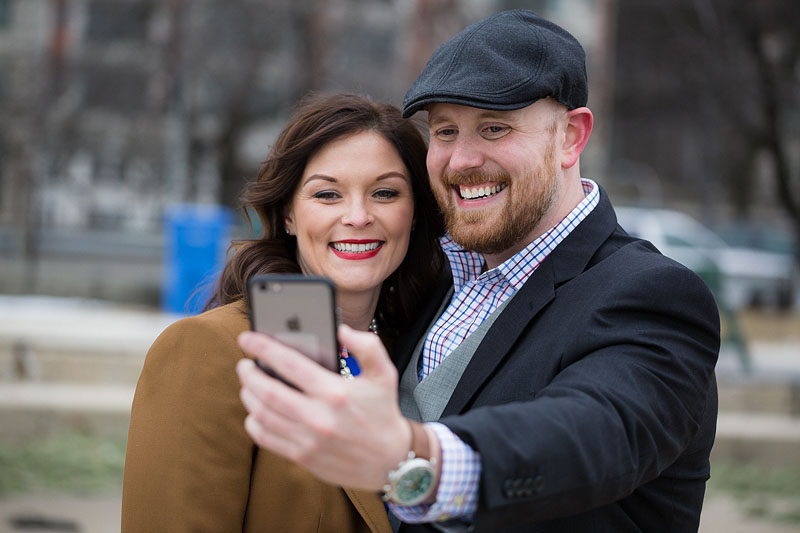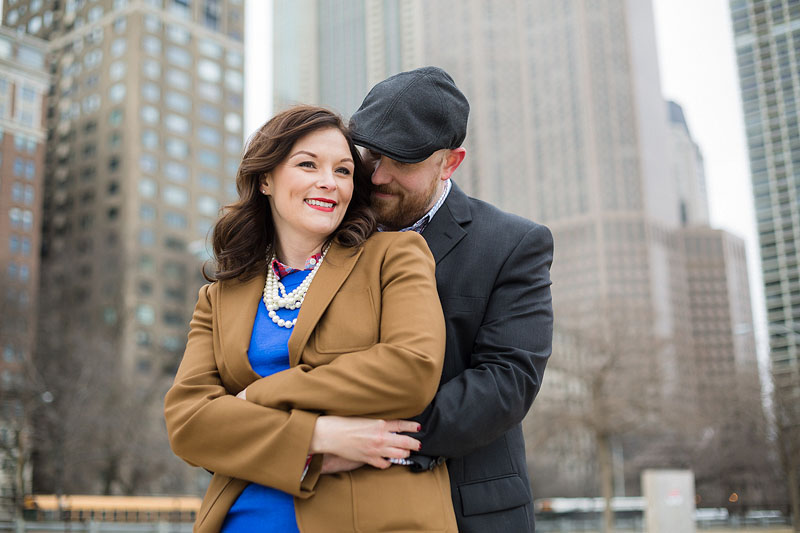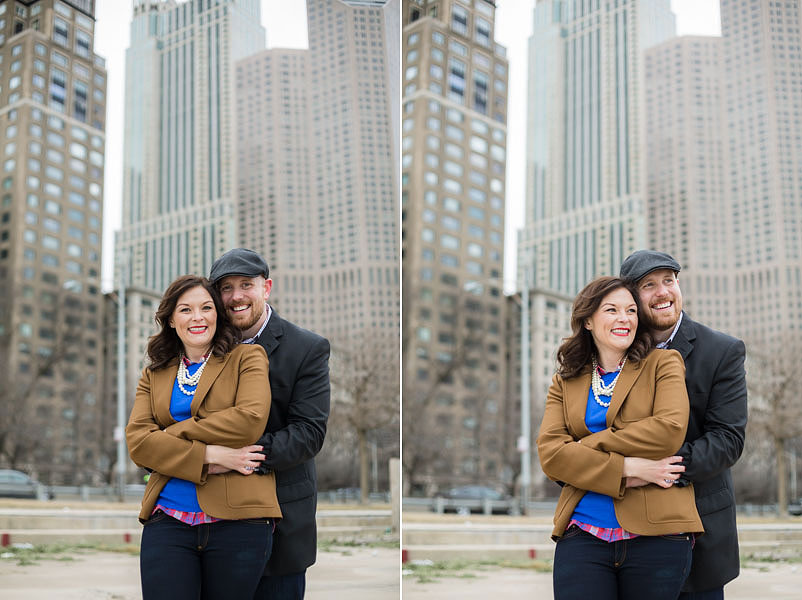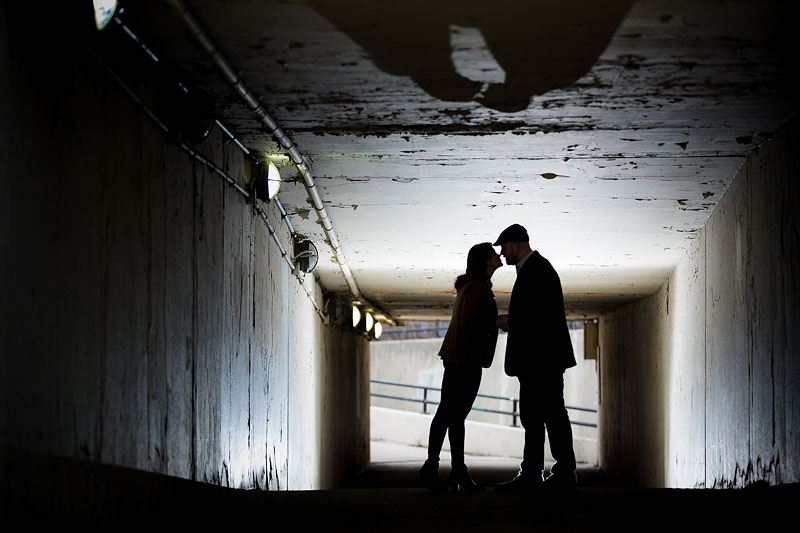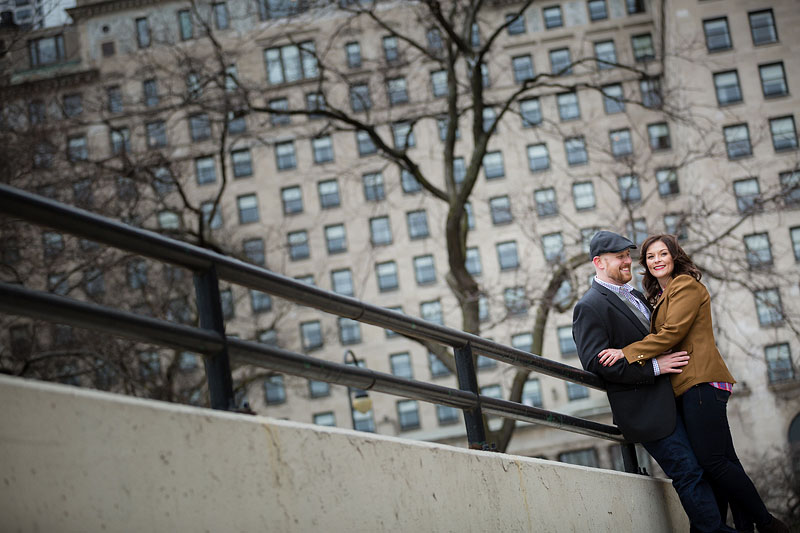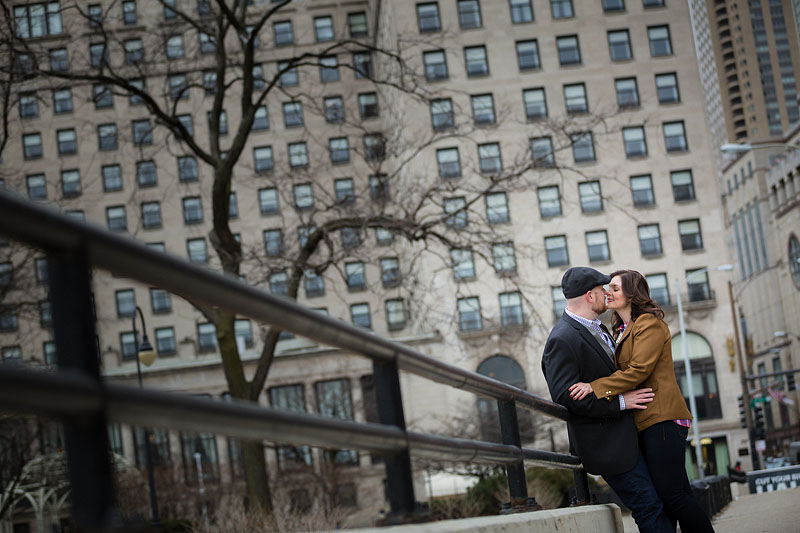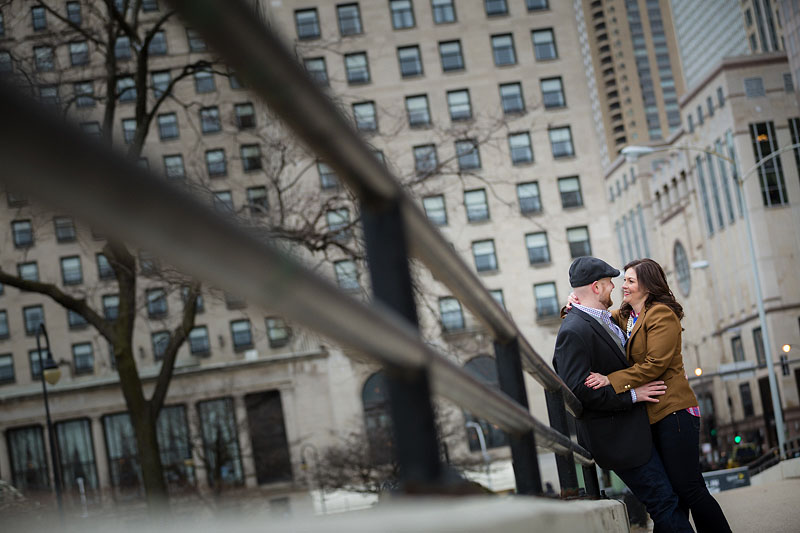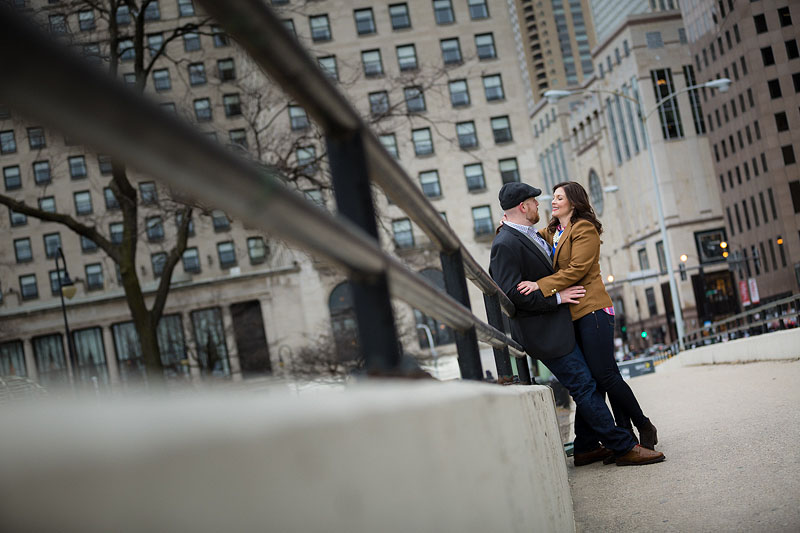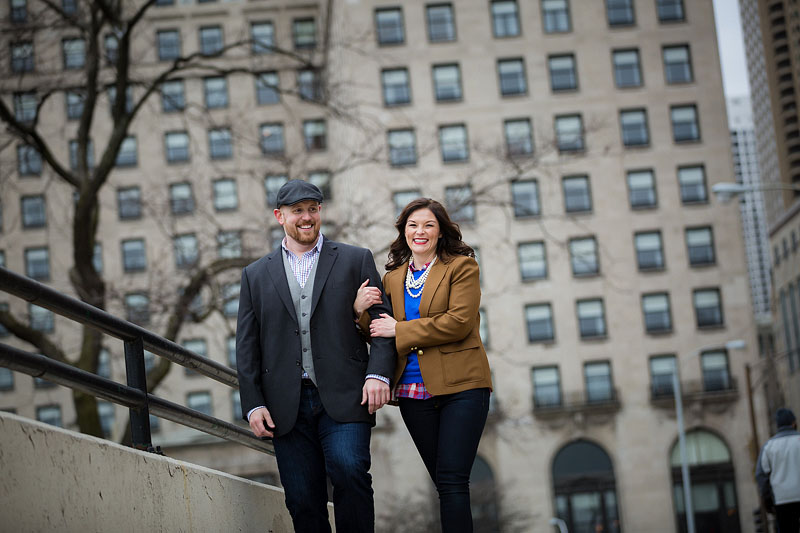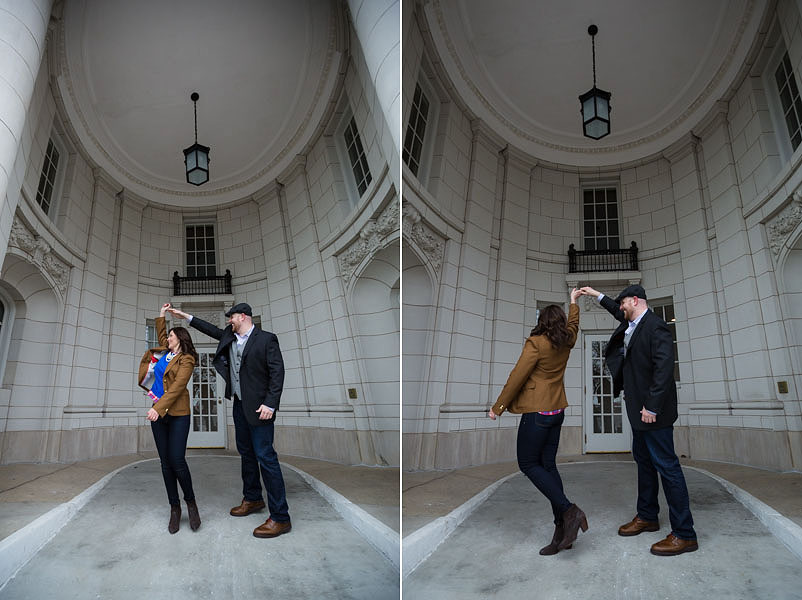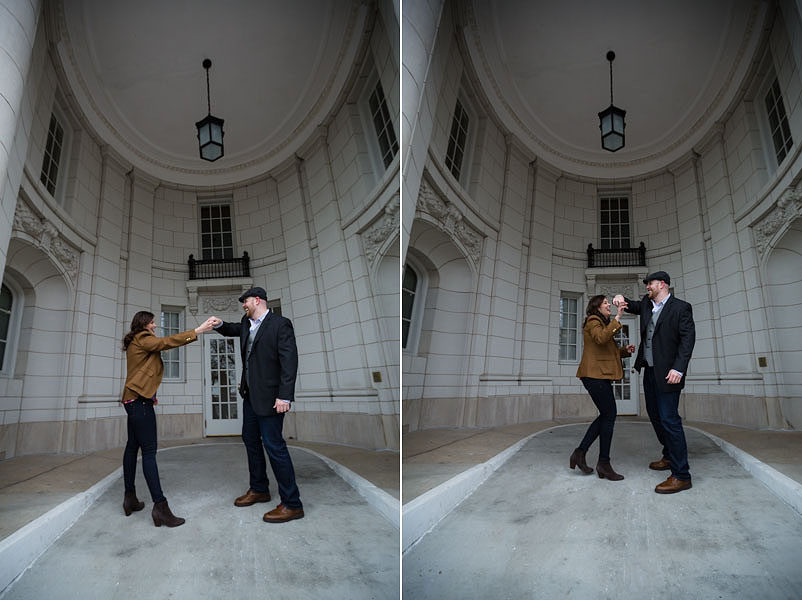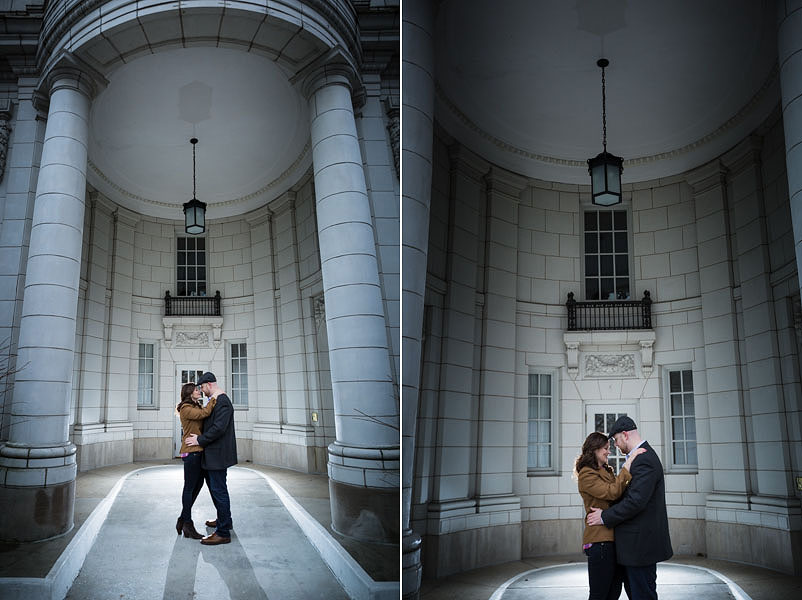 Our last stop actually happened to be Renee and Peter's FIRST stop. We stopped off at Simones of Pilsen where Renee and Peter shared their first date together. This is an awesome little place with some super cool decor, great live music, craft beer and SUPER burgers. Great choice for the impressing the lady on the first date, Peter…well done. 😉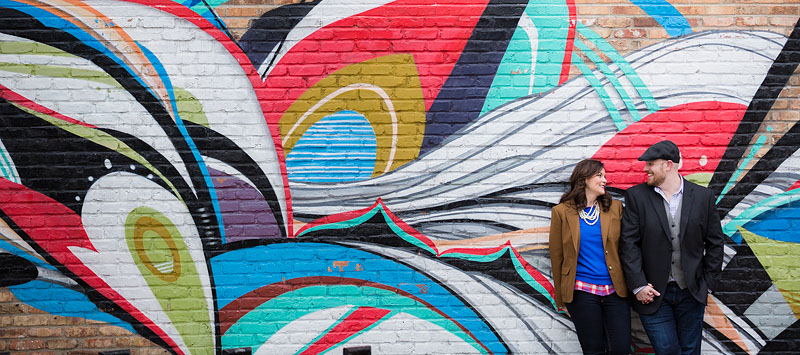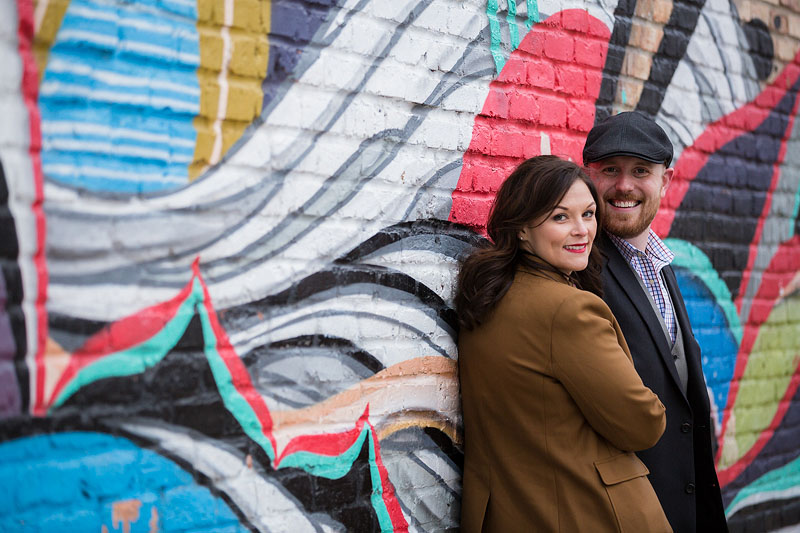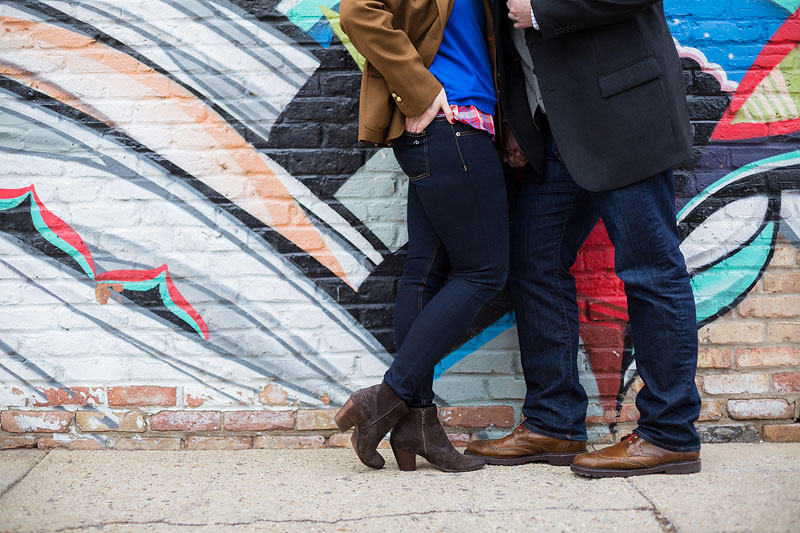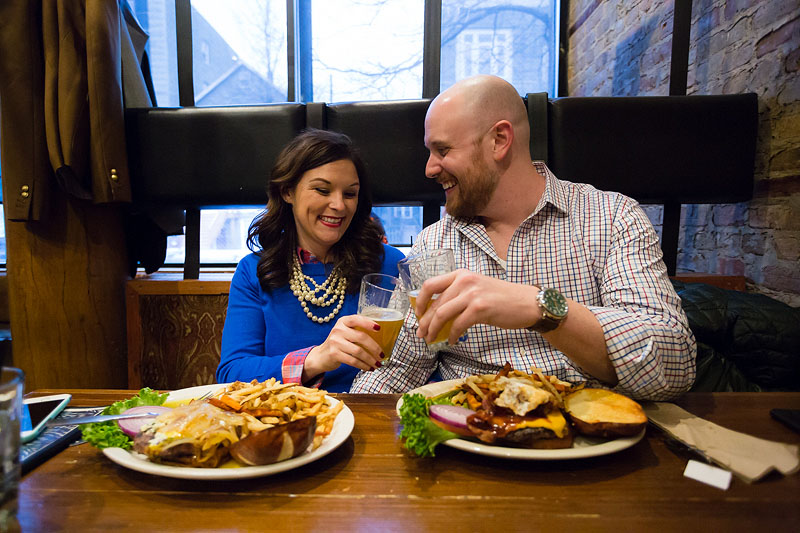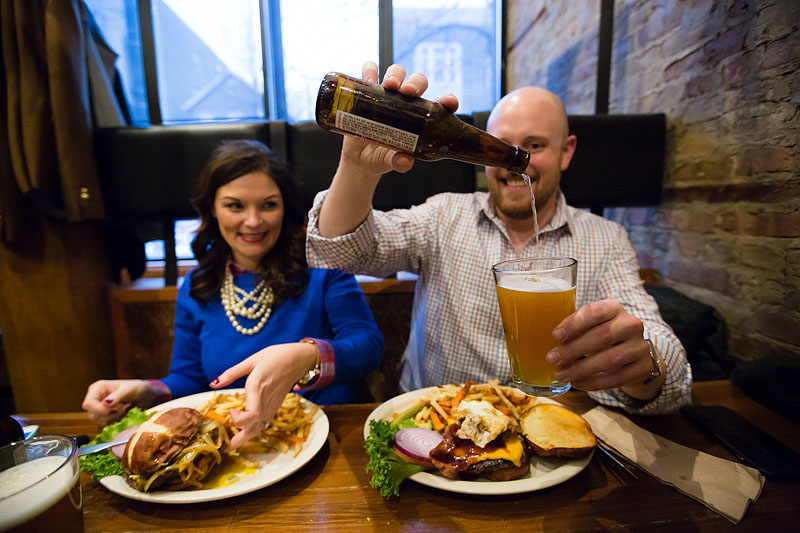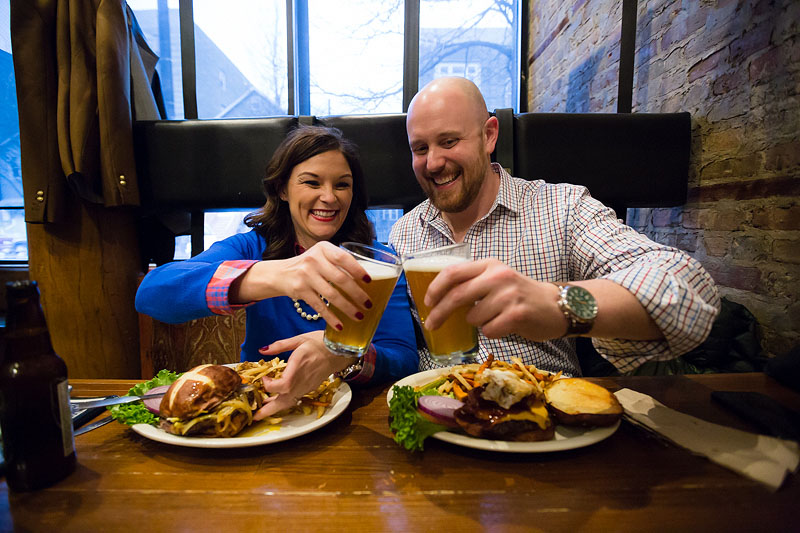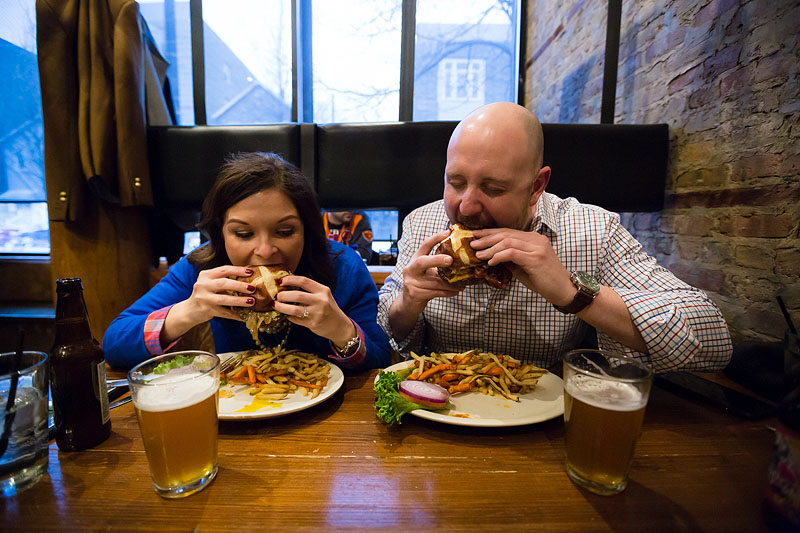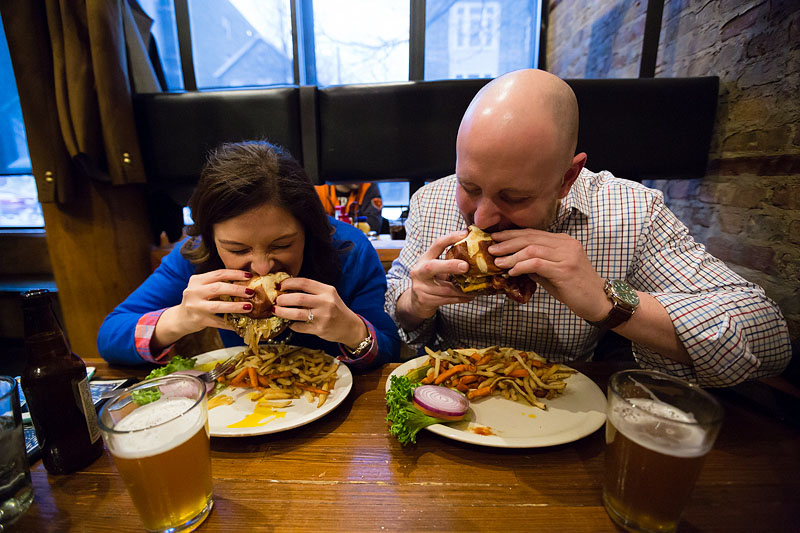 I had an amazing time sharing the day with you two! Can't wait for the big day, Renee and Peter!
Ready to book YOUR engagement session? Head over to the CONTACT page and drop us a line, we'd love to chat!!