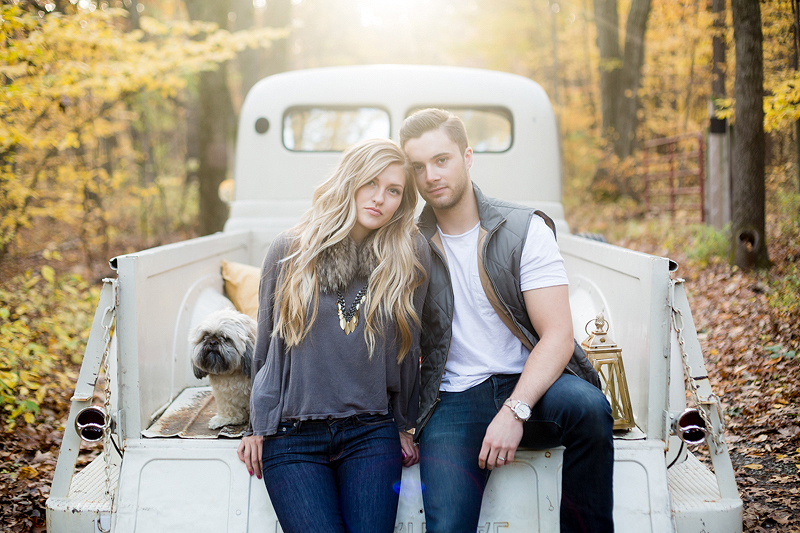 Saugatuck Michigan is one of those places that you just HAVE to visit at least once in your lifetime. If you're living in the mid-west, there's no excuse not to! Saugatuck is loaded with all kinds of amazing places to visit…delicious restaurants (like Bowdie's Chophouse!), eclectic art shops, home decor shops, spice shops, coffee shops…and yes, even a frozen yogurt shop!
In fact, Saugatuck's frozen yogurt shop isn't just any ol' frozen yogurt shop…this is the one and only Notties Frozen Yogurt, owned by two dear friends of ours, Allie and Josh Nottingham! If you've followed any of our work in the past, or if you've browsed through our galleries, chances are good you might recognize these two love birds. We've had the pleasure of working with Allie and Josh through so many wonderful milestones in their lives — Allie's senior photos, then on to Allie and Josh's engagement, their wedding day and then their 1-year anniversary session in their condo downtown Chicago. Almost immediately following their 1-year anniversary, Allie and Josh decided to sell their condo in Chicago, pack up their entire lives, move to Saugatuck, Michigan and start a frozen yogurt shop! Now here we are, nearly one year later, and Notties Frozen Yogurt has made it through its first year as a huge success! HUGE congrats to you two!!
Now that we've covered the back story, this brings us to why we're here. As mentioned above, we've had the joy of working with Allie and Josh many wonderful times throughout their journeys together. After their 1-year anniversary session, Allie and Josh decided that celebrating their anniversary with a photo shoot would now be their new yearly tradition. So, here we are in Saugatuck Michigan, shooting their second year anniversary session! And what better place to do that than their very own yogurt shop!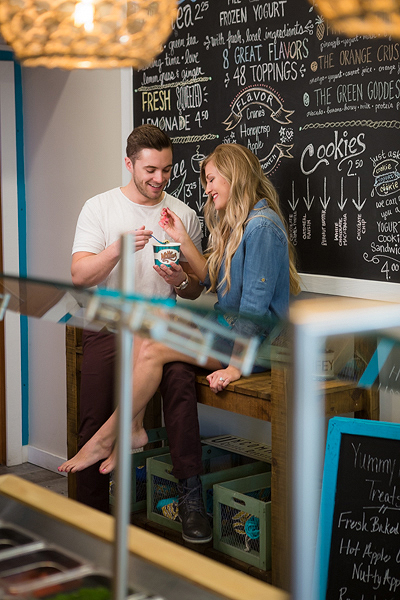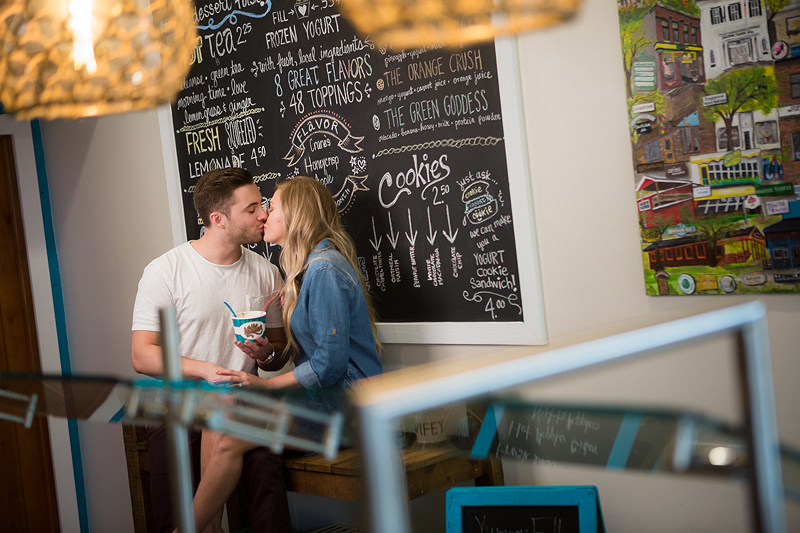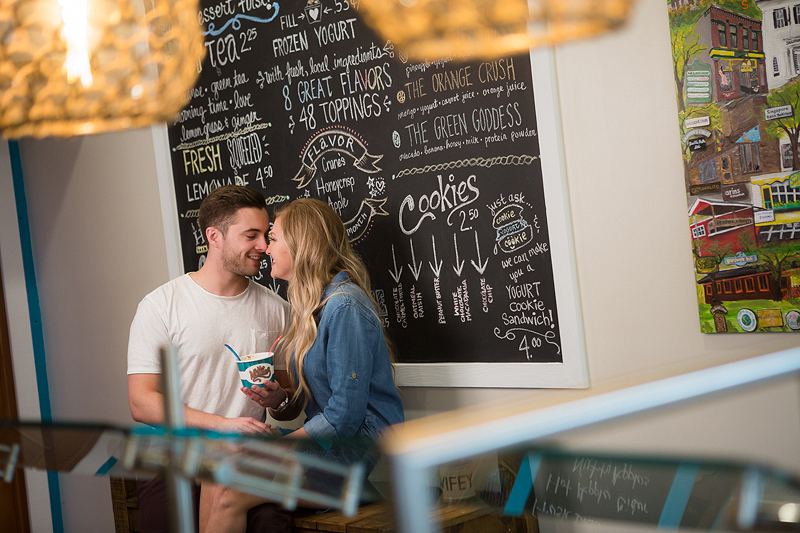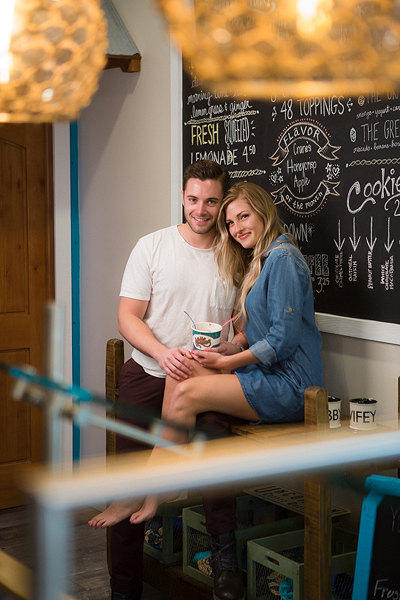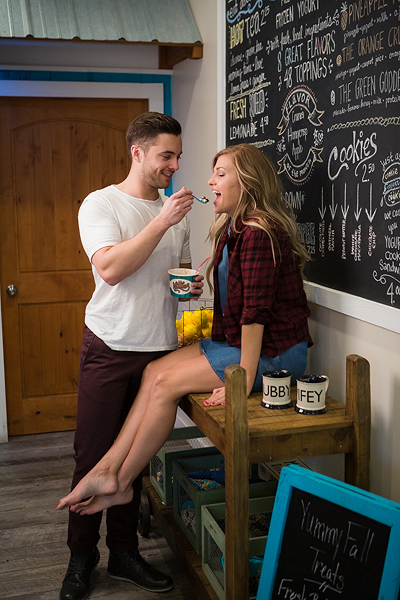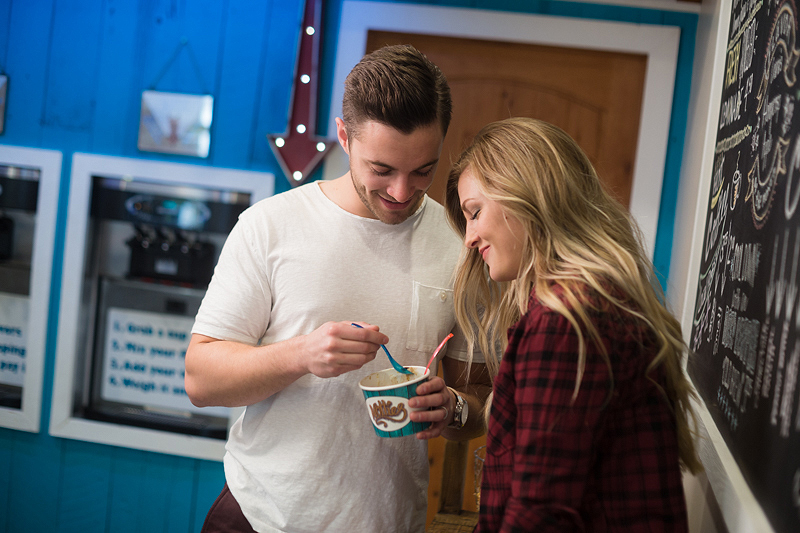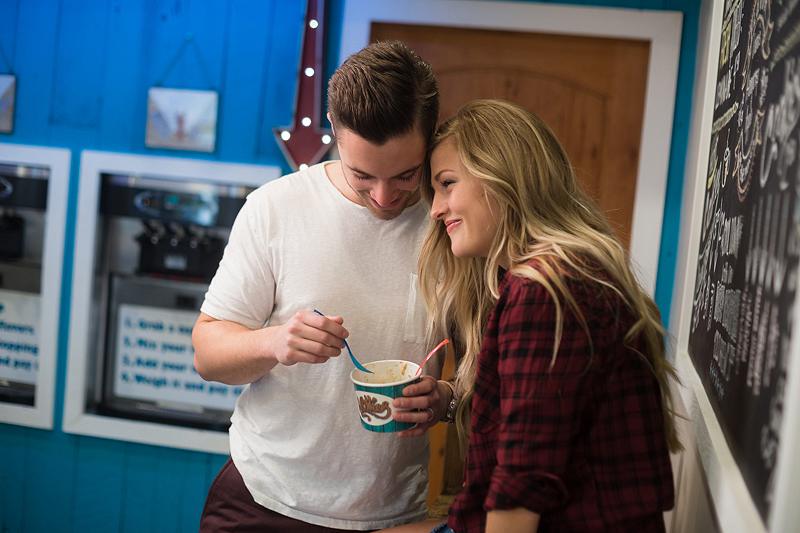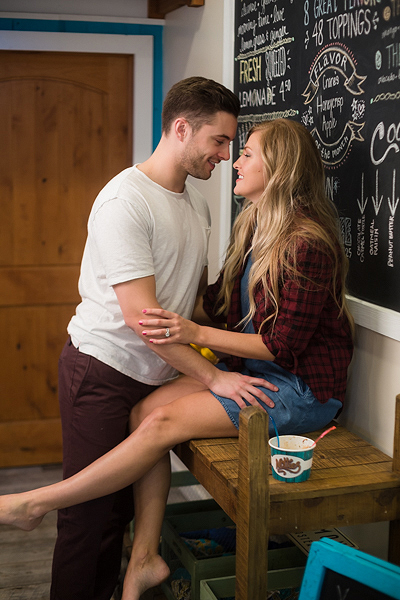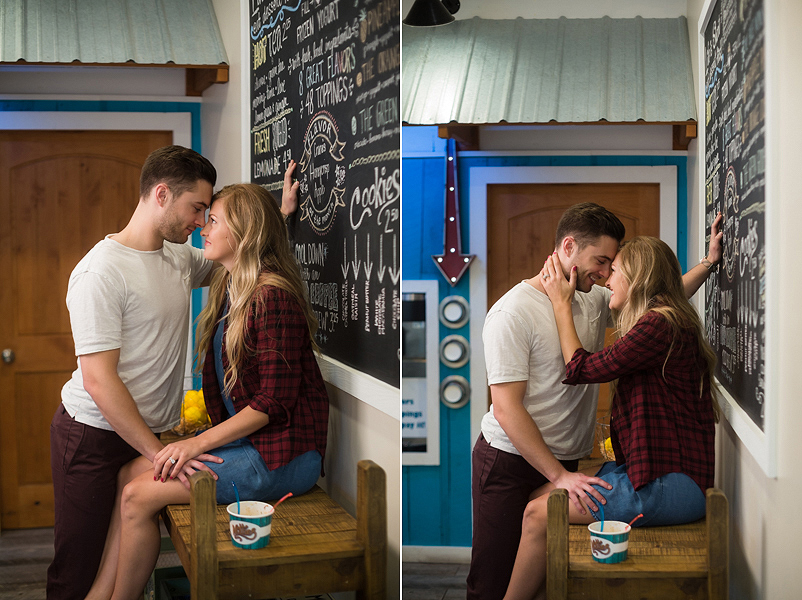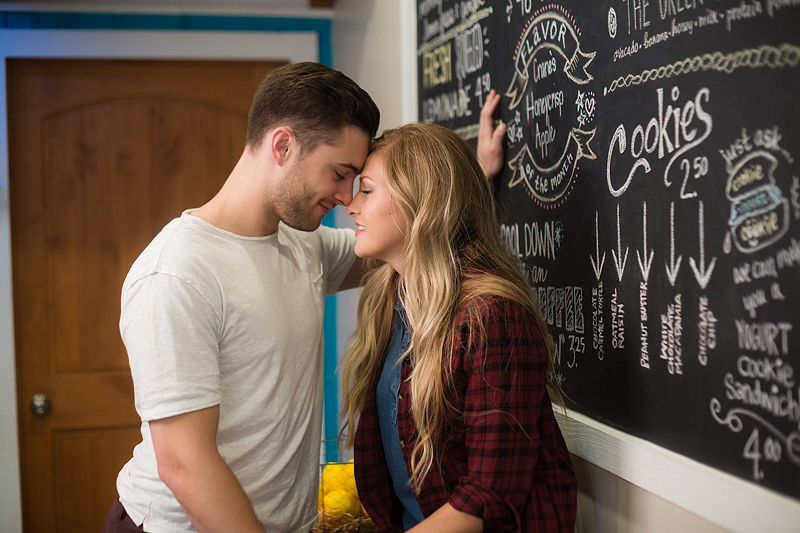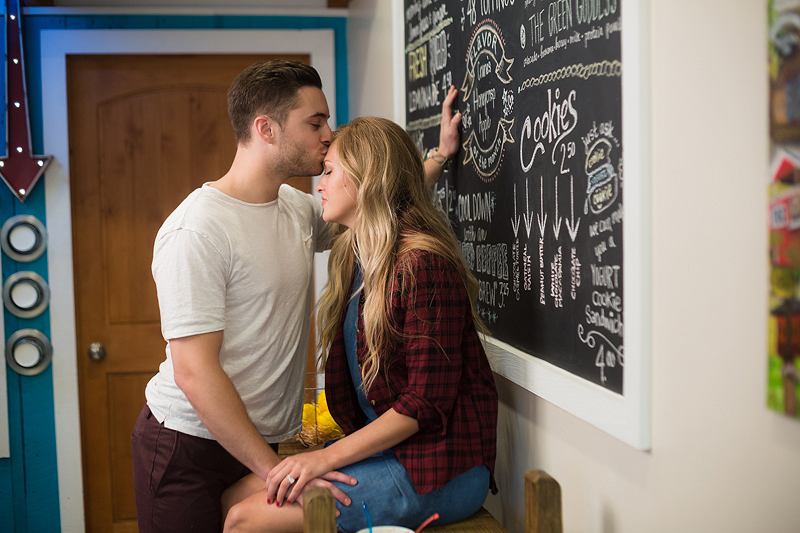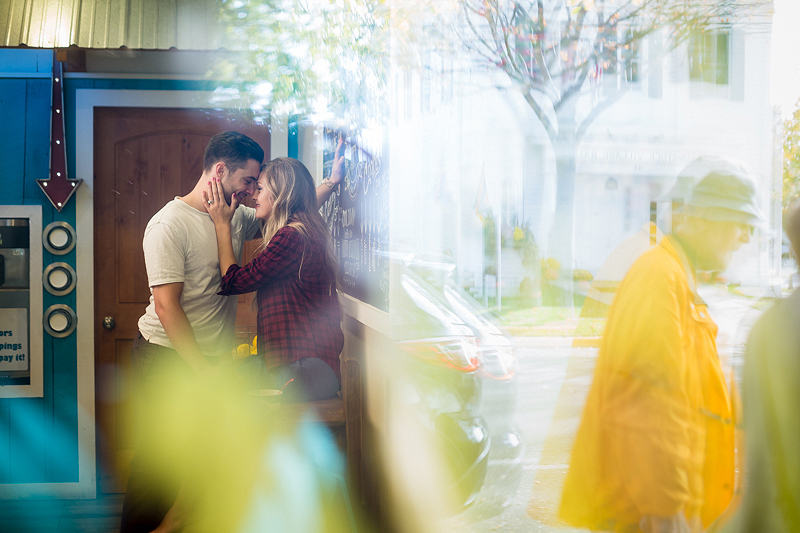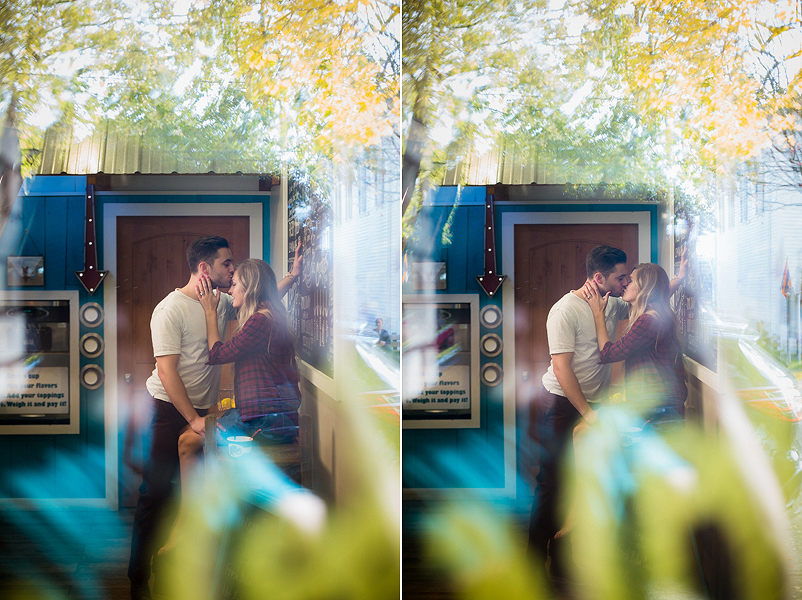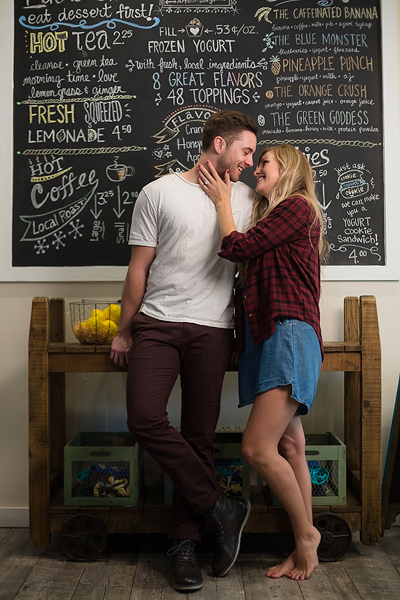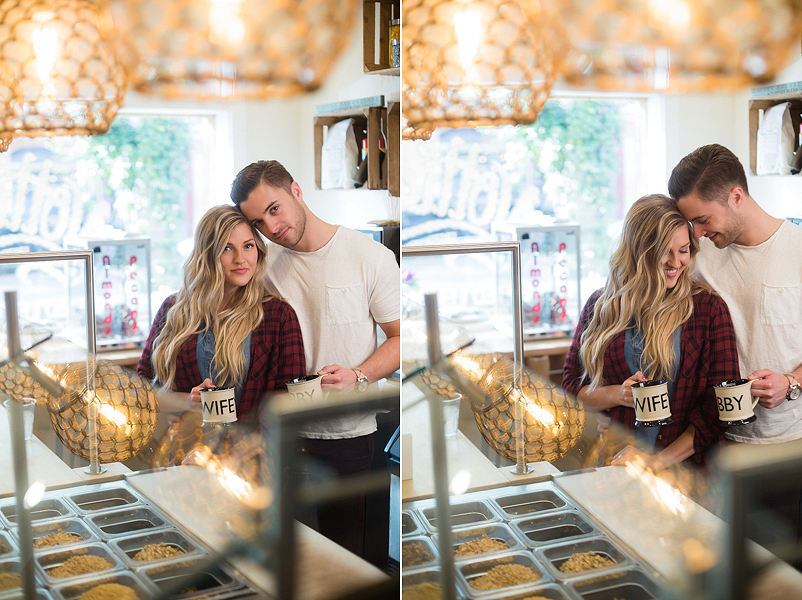 Once we wrapped up at Notties, we took a short drive over to Goshorn Lake. Allie's parents own a beautiful cabin on the lake where Allie and Josh spend quite a bit of their time if they're not at their shop. The cabins on this lake and the surrounding area are straight out of a storybook. Truly incredible place.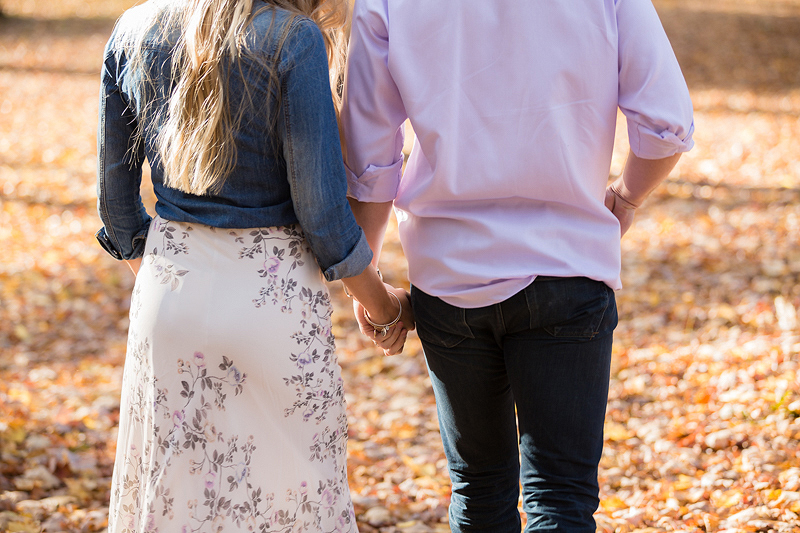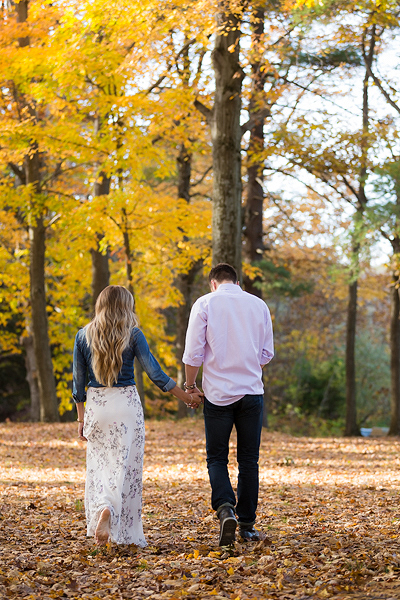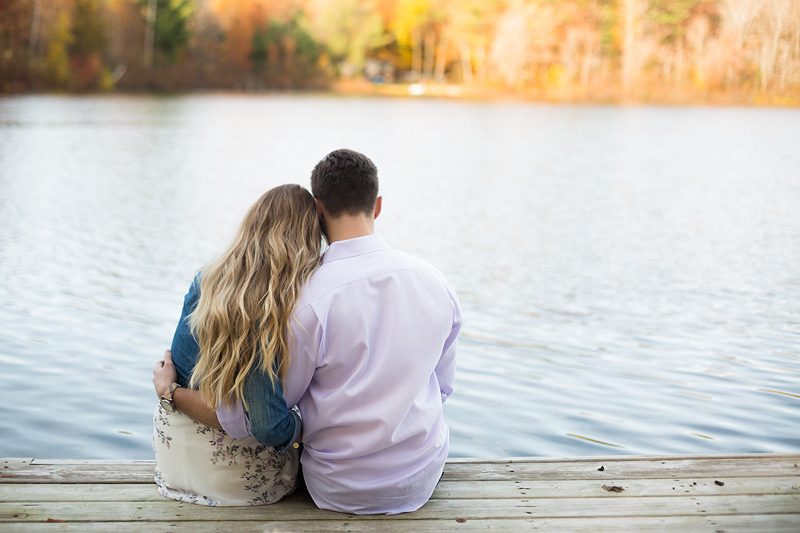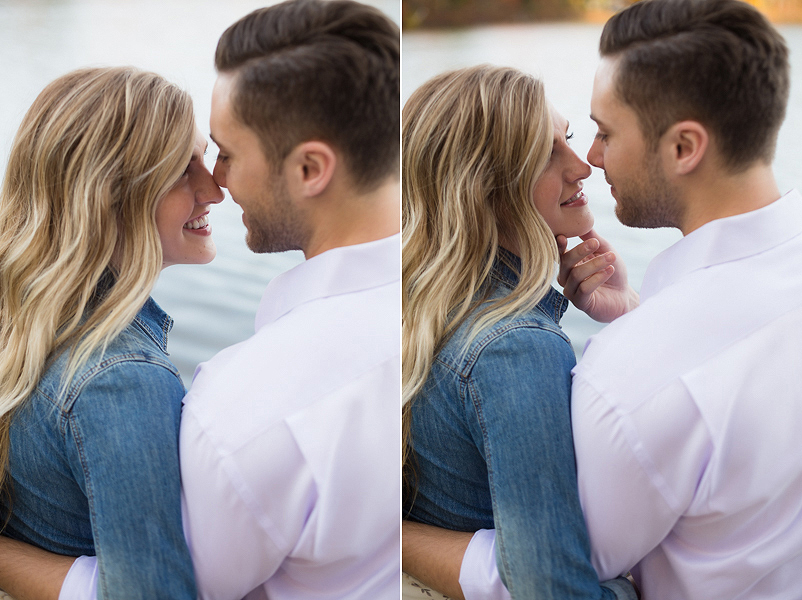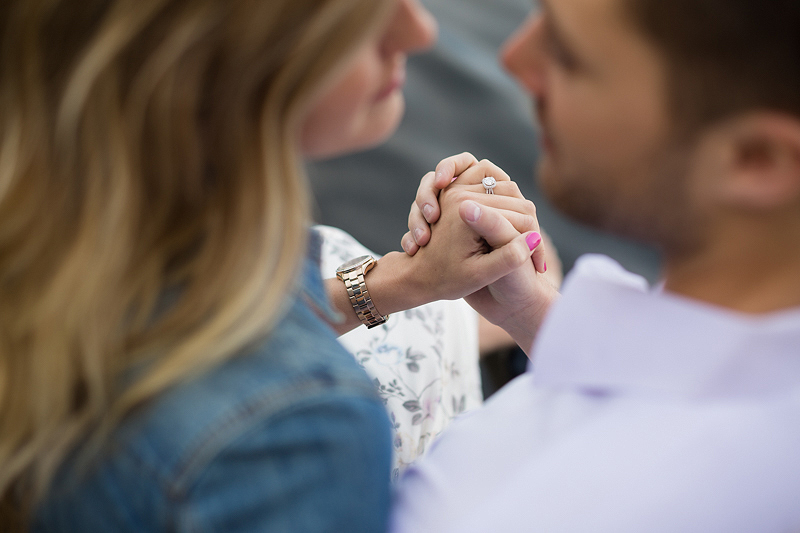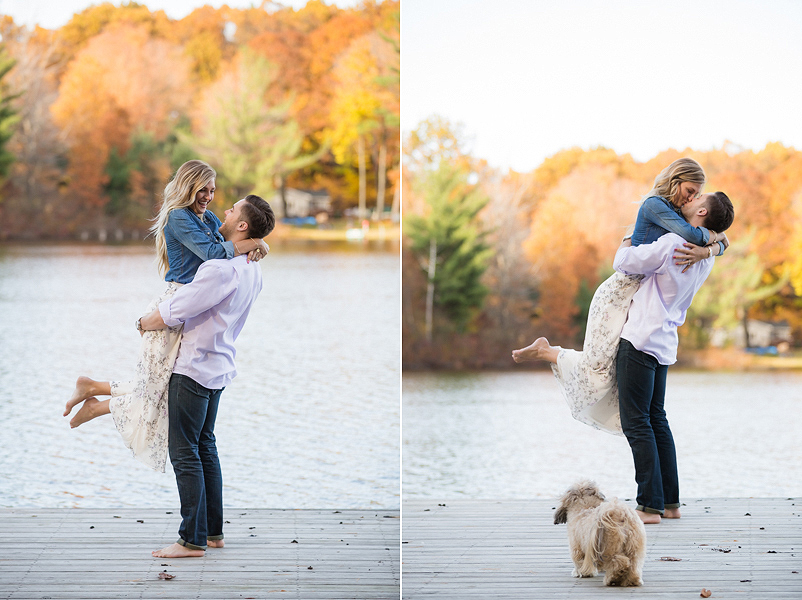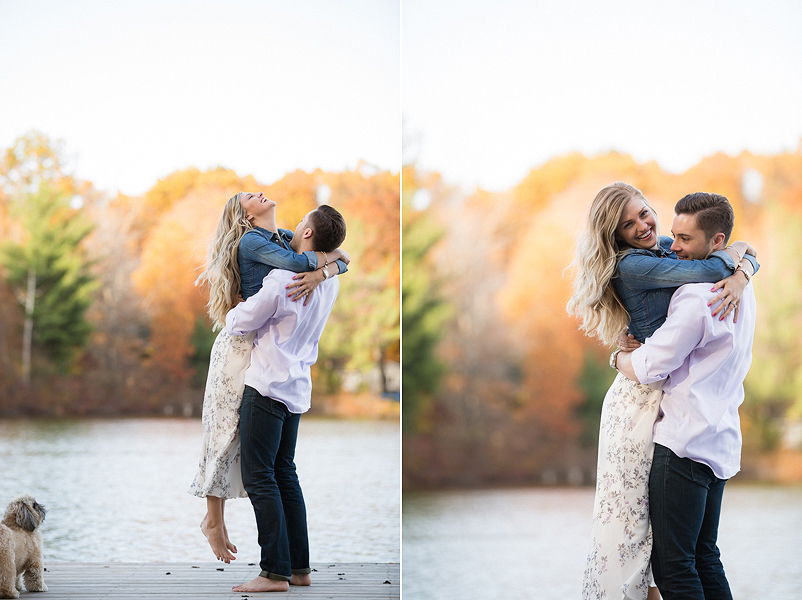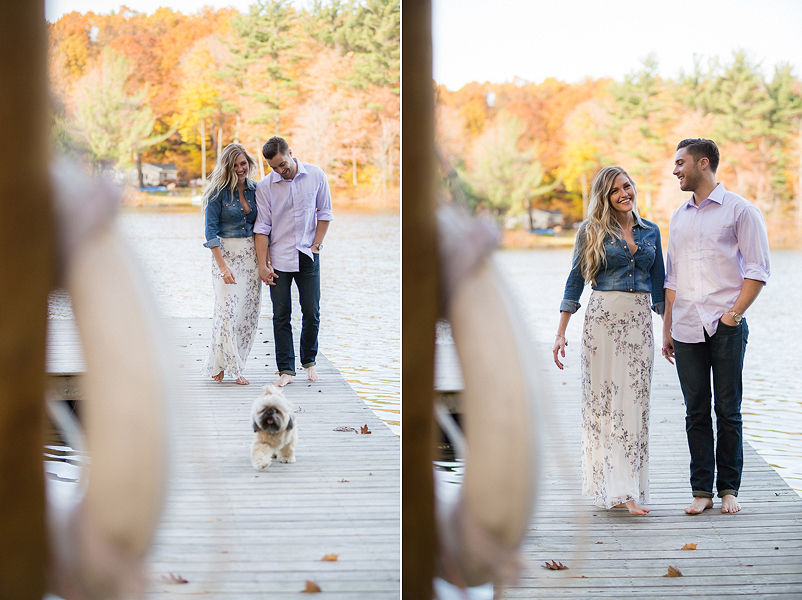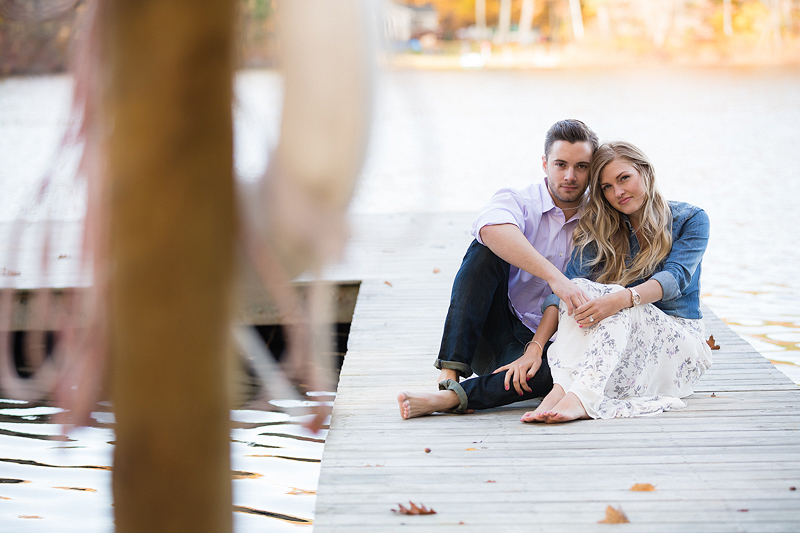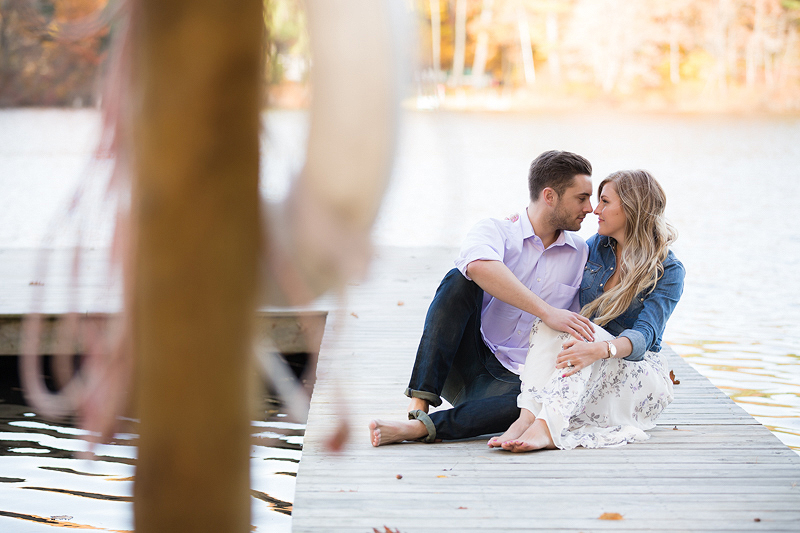 Josh loves the leaves.  😛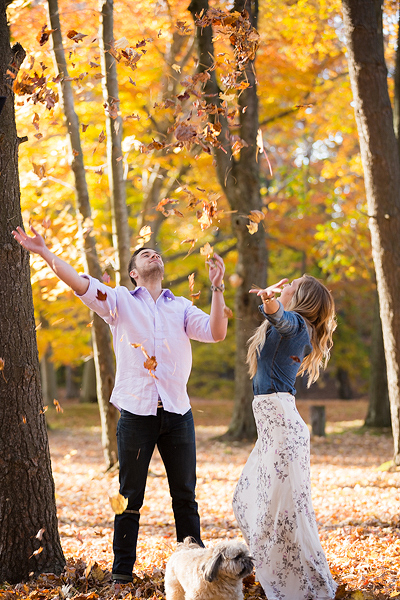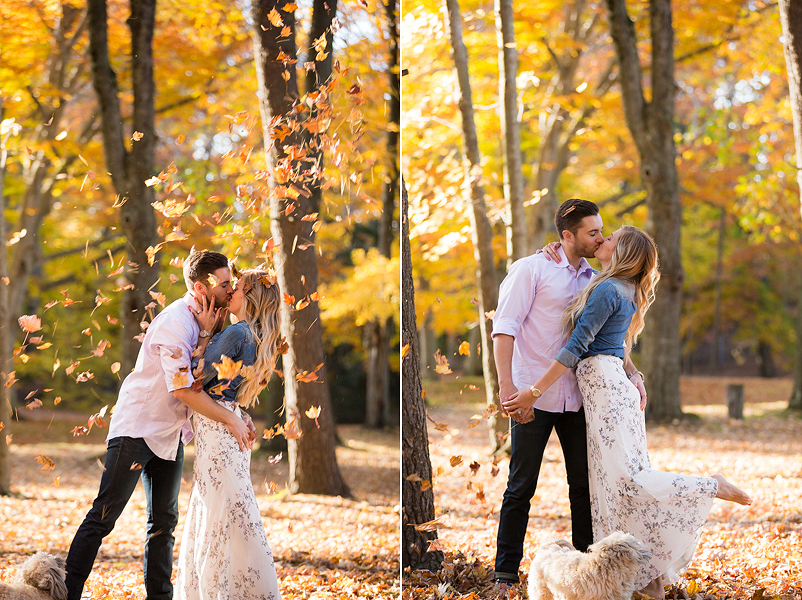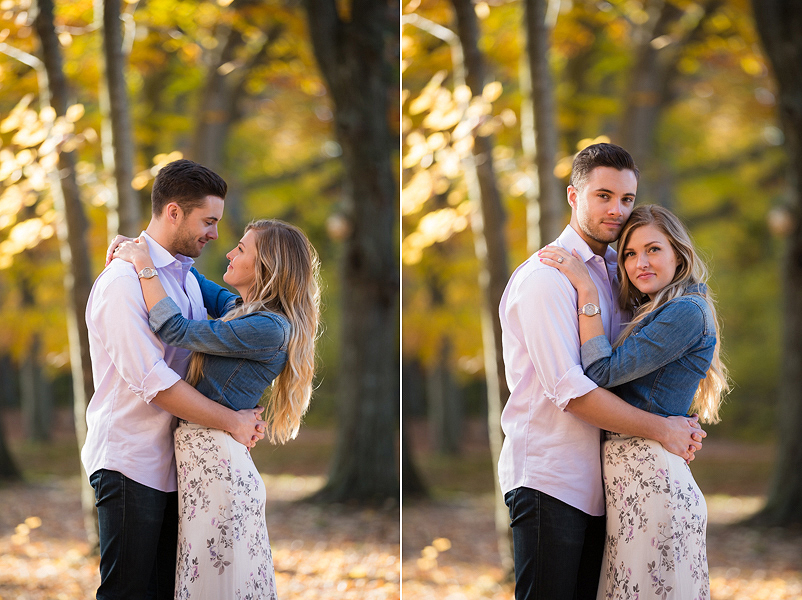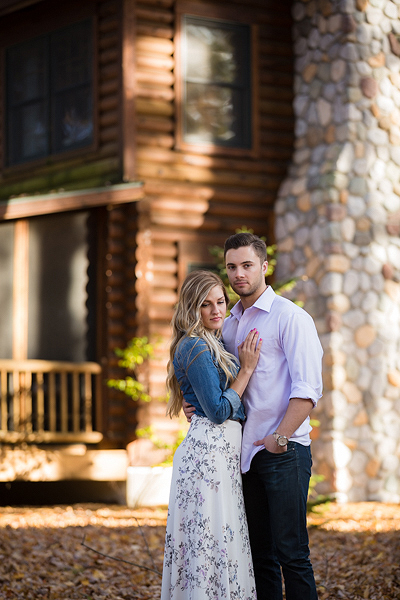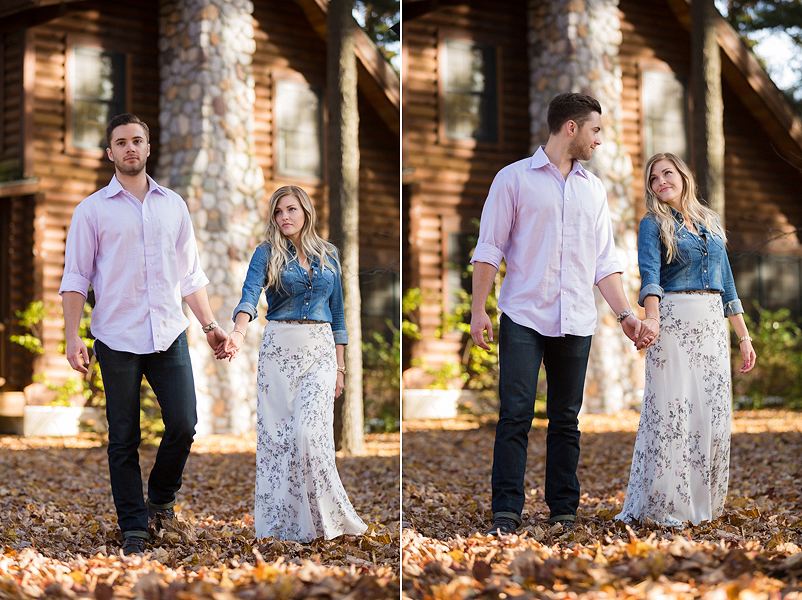 For our third and final location, Allie and Josh arranged to borrow an old farm truck (a 1952 International, to be exact) to use for the shoot. We found a perfect little pathway to park the truck, allowing us to take advantage of the beautiful fall colors Saugatuck had to offer. Considering Allie's family now all live in Saugatuck as well, we had to sneak in a family photo on the truck!
By the way, if you make your way to Saugatuck and want to sink your teeth into the most delicious steak of your life, you MUST stop at Bowdies Chophouse. Lisa and Scott, Allie's parents pictured on the right, own and operate Bowdies — Saugatucks premier steakhouse. We were lucky enough to grab a reservation at Bowdies after the shoot and they served the absolute best ribeye I've ever experienced…hands down. Don't miss it.
Anyways, where were we!  🙂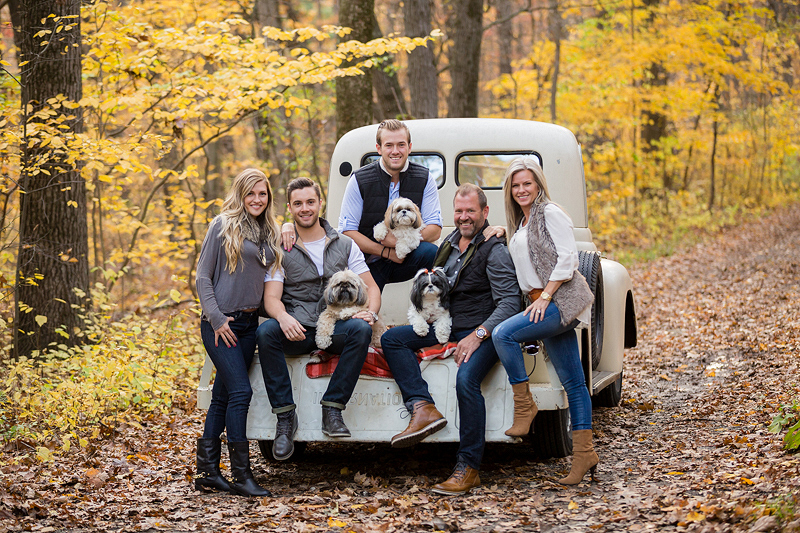 Just LOVED the scene we had to work with. The truck was a perfect match for the setting, and Allie and Josh prepared some wonderful props to match the set as well. Throw in a little bit of love, cuddling and their pup, Brady, and we were golden!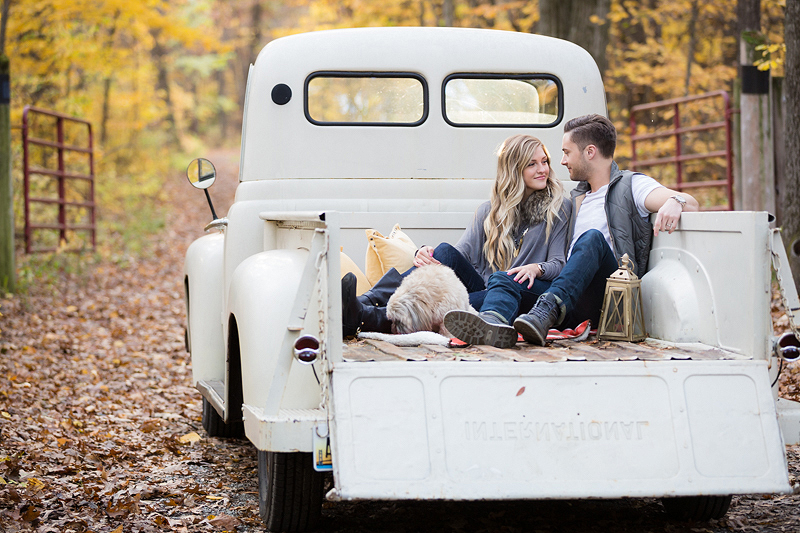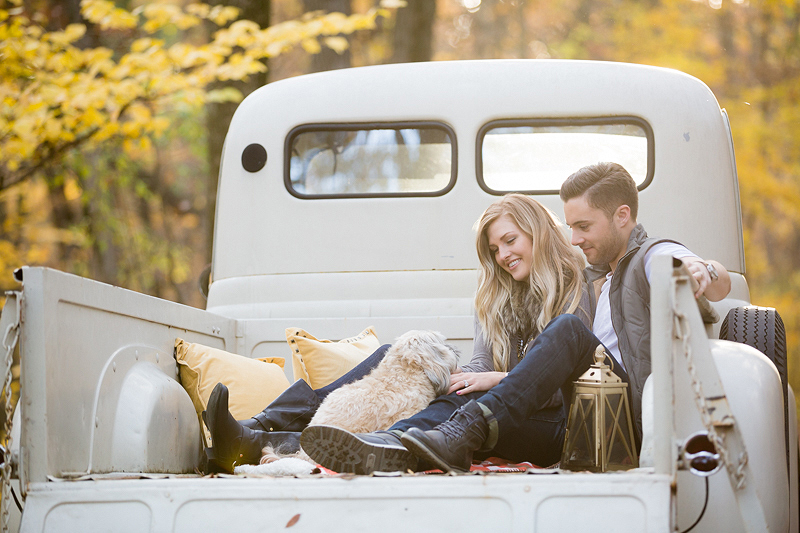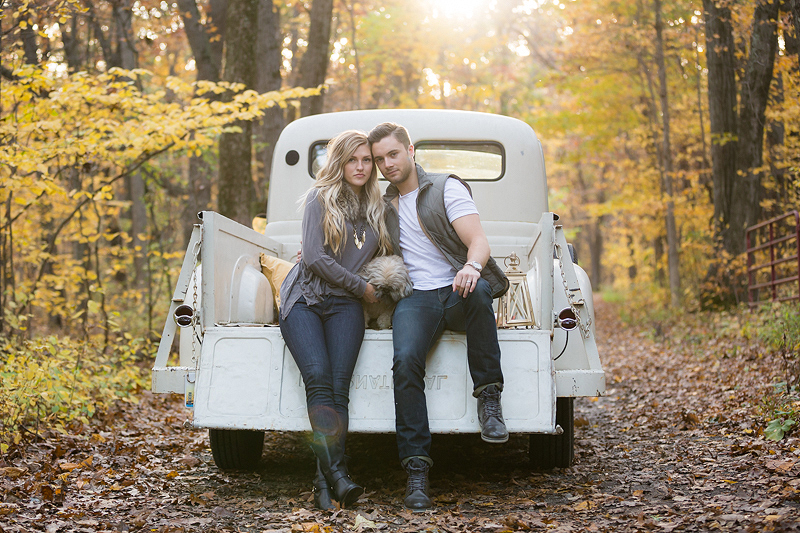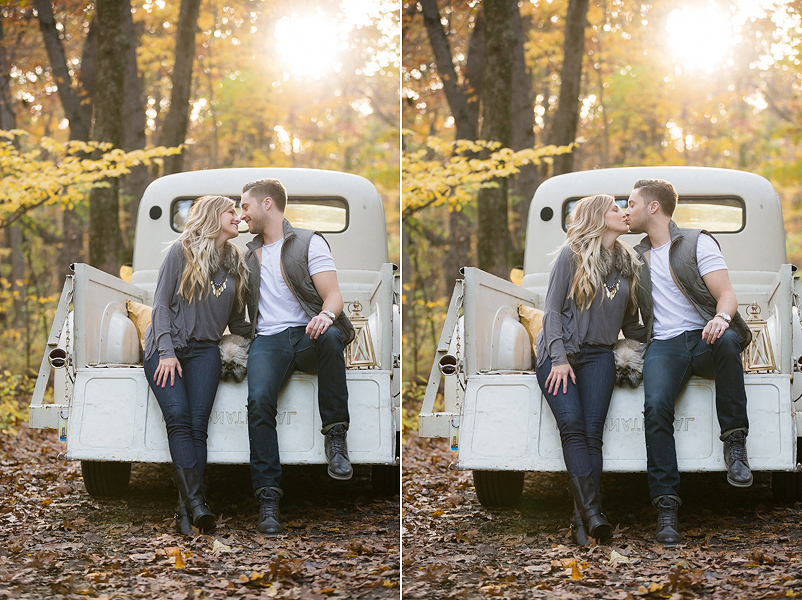 We couldn't have timed the session better if we tried. Our setting sun added a perfect romantic touch to the set!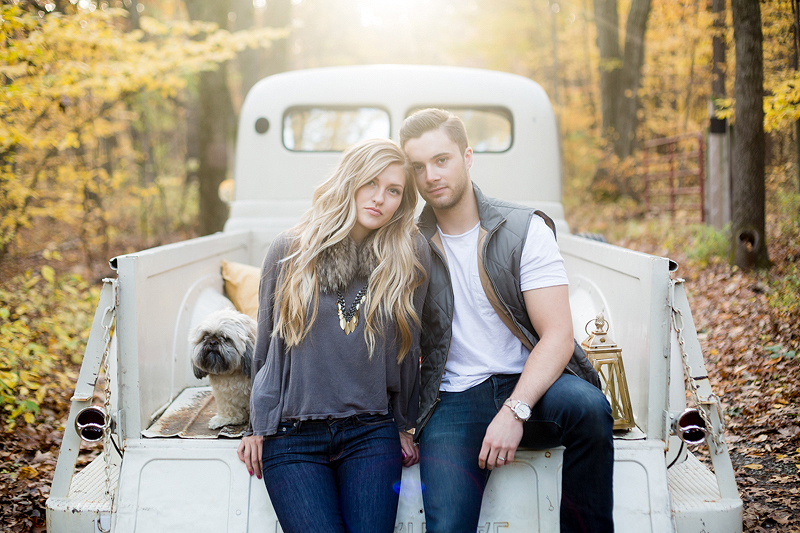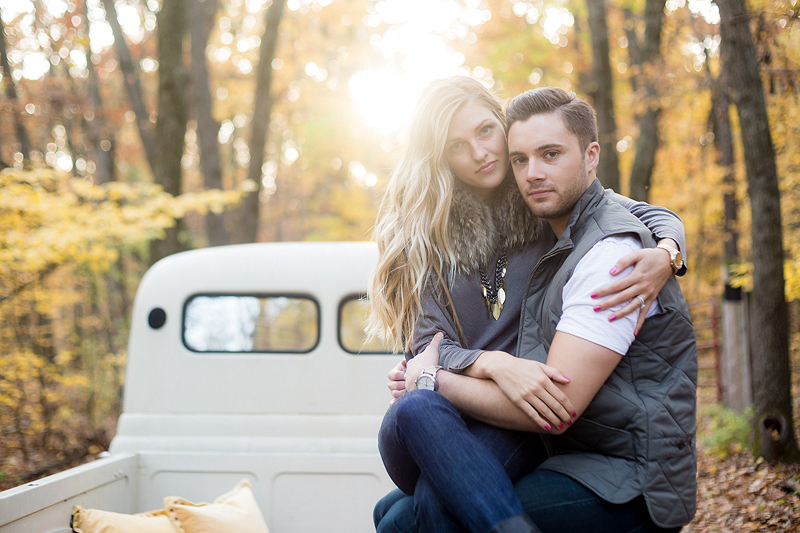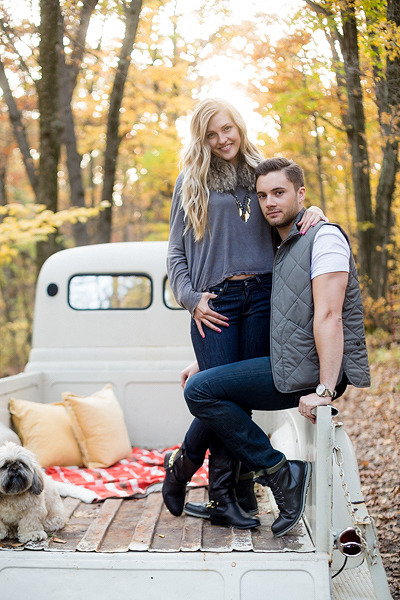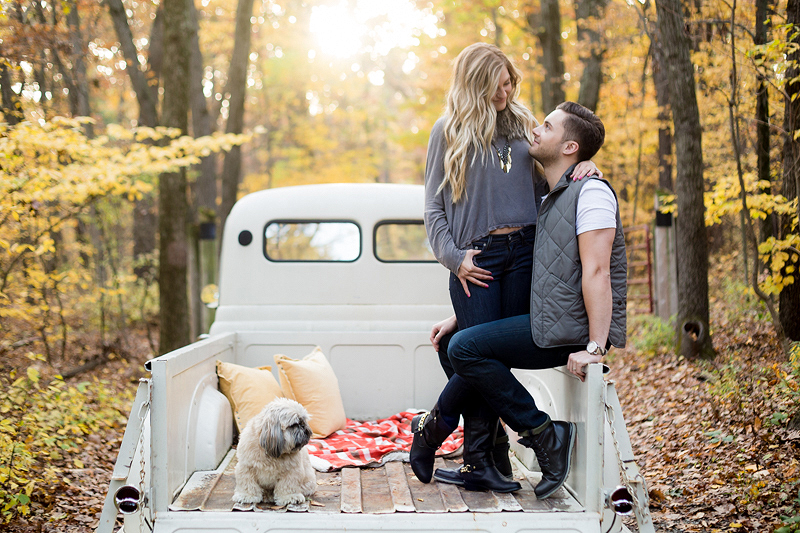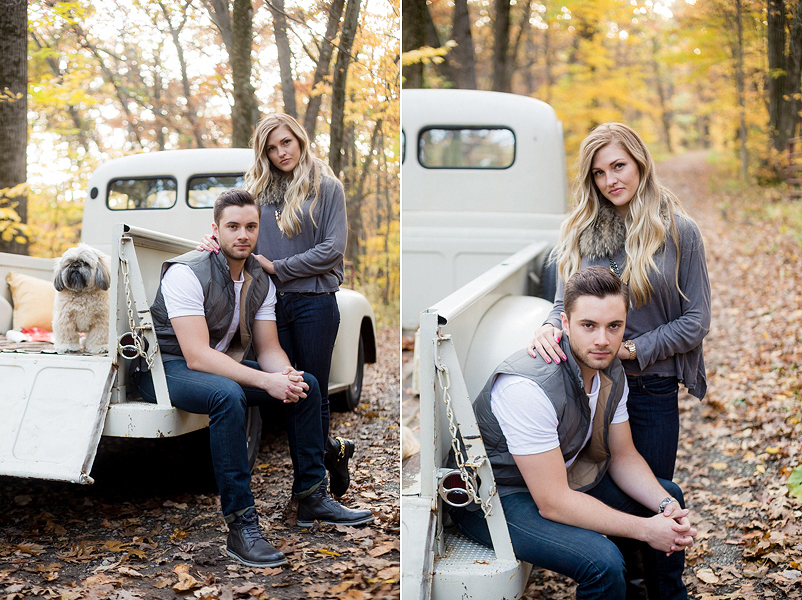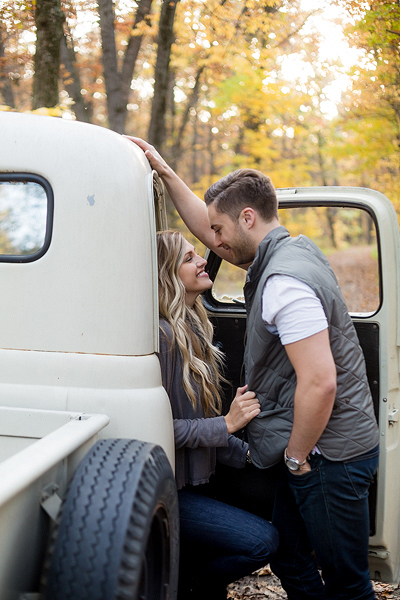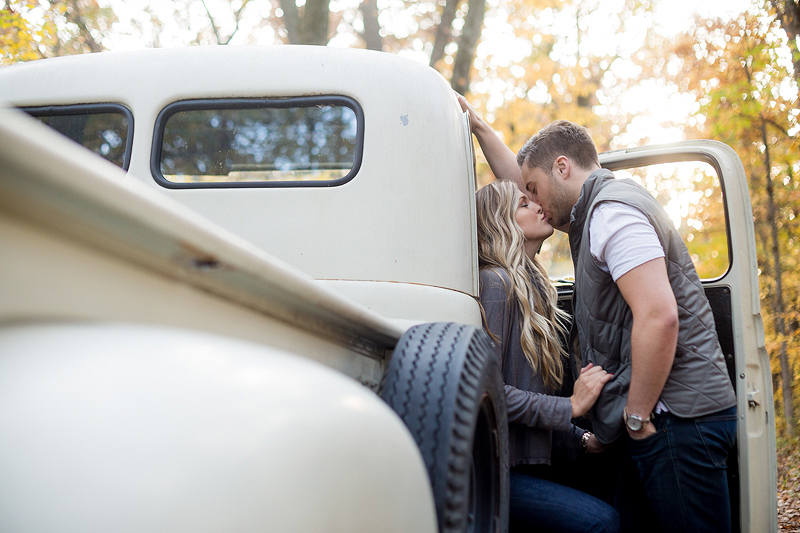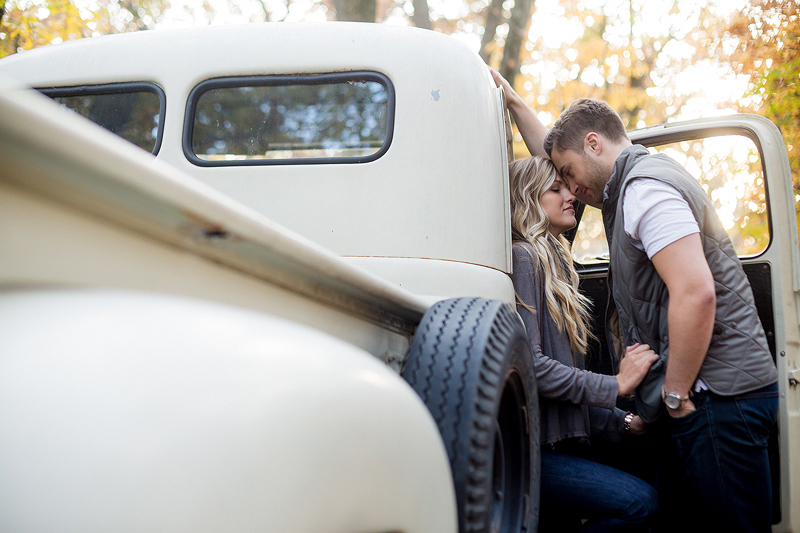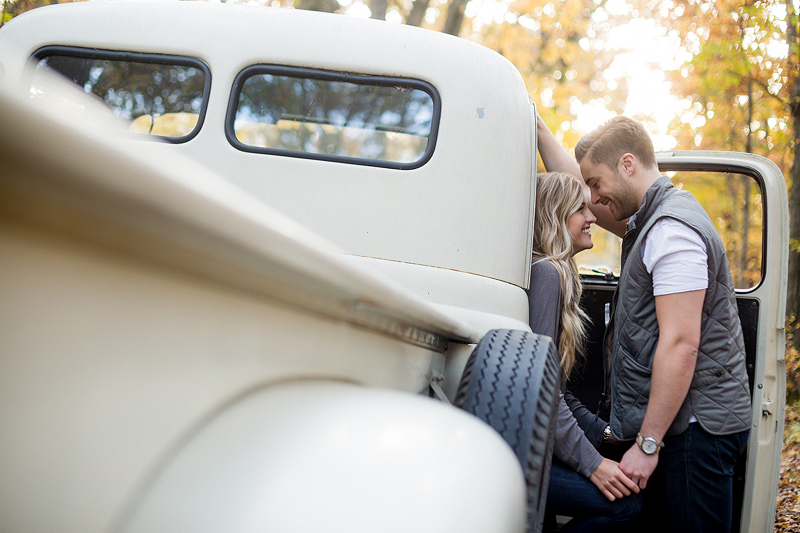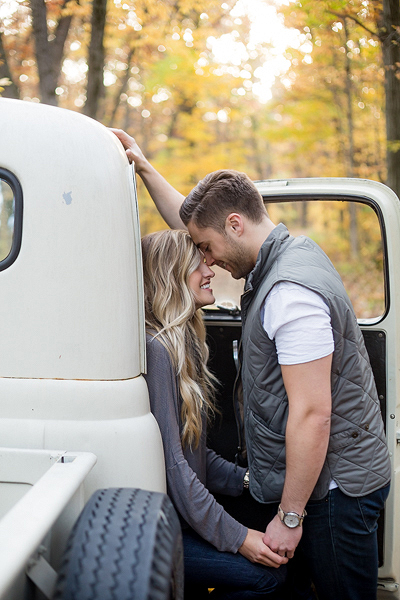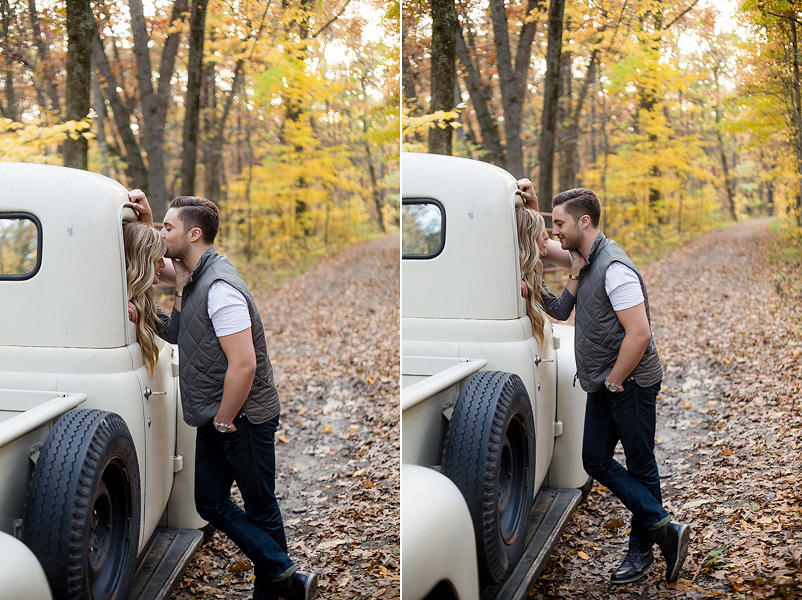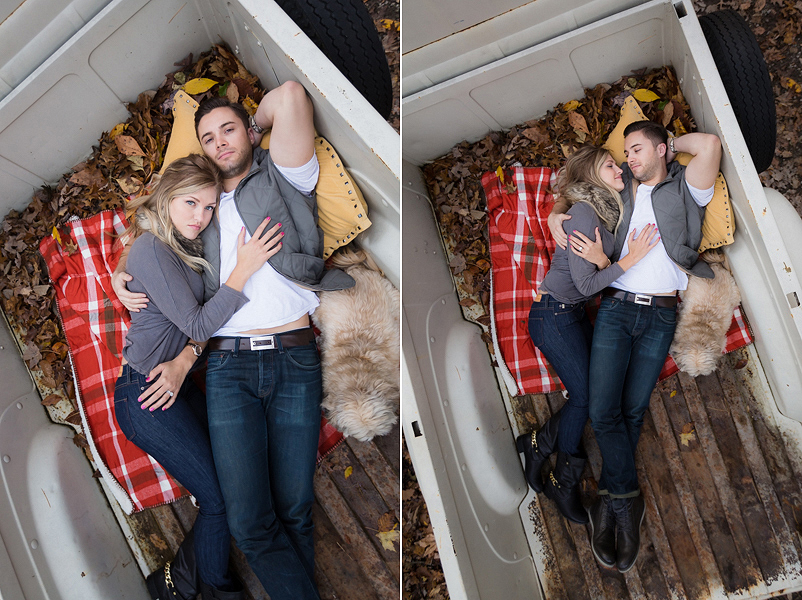 Ooooh hiiiiiii!!!!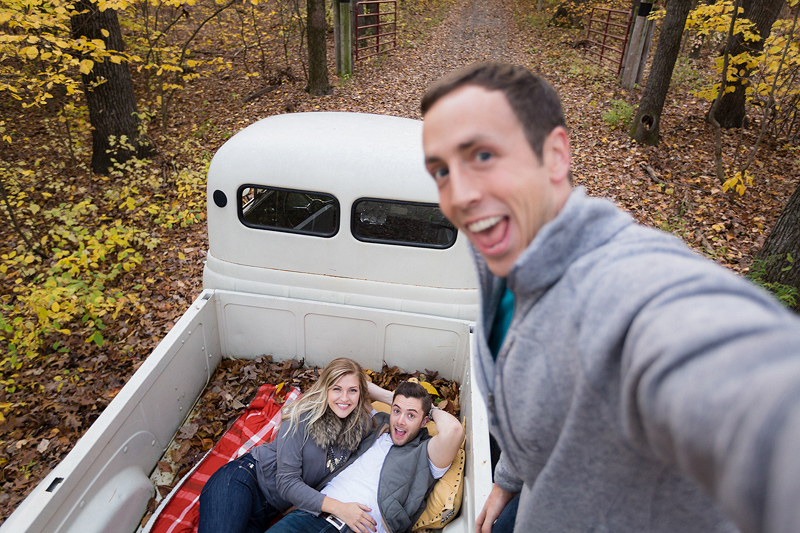 I loved the look of the warm setting sun flooding in from behind them, but unfortunately, the sun dropped and hid itself behind the trees. This is when we took matters into our own hands and added an off-camera flash to the set. By adding an orange colored piece of plastic (CTO gel) over our flash and putting the flash into a small softbox, we were able to mimic the color and mood of the setting sun coming in from behind Allie and Josh. This helped spice things up a bit and add a little romance and dimension to the scene.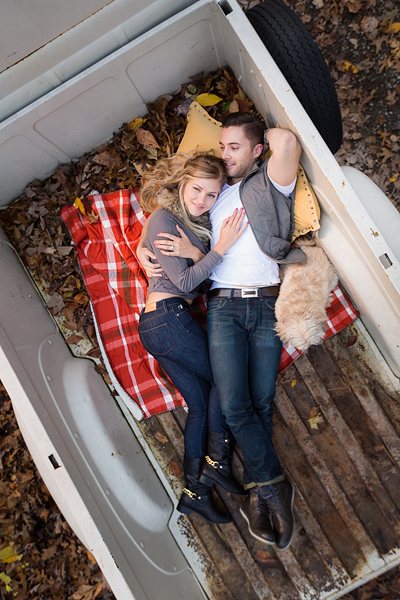 We used the same flash setup in the next scene, here. Many times its easy to only think of using flash to light your subjects face. Using your flash as a simple trim light instead can really had to add some dimension to a scene, allowing the scene's natural light to do the rest of the work.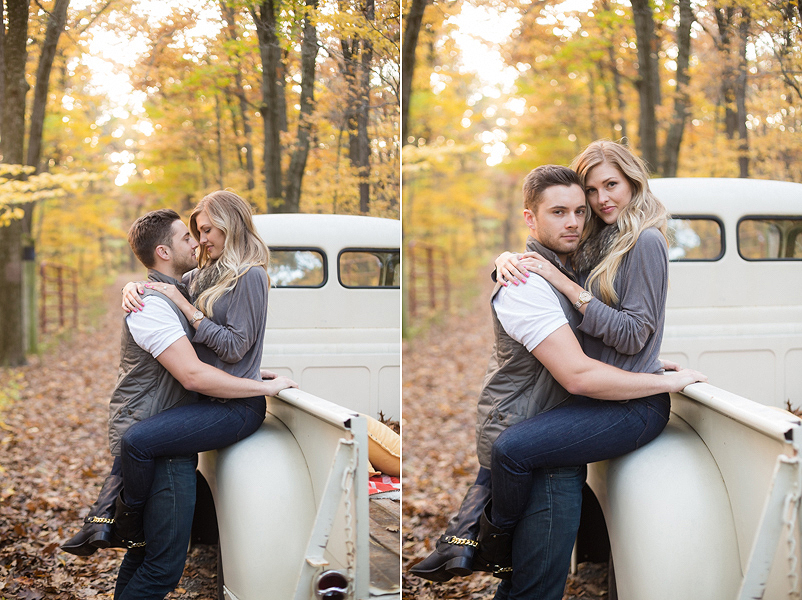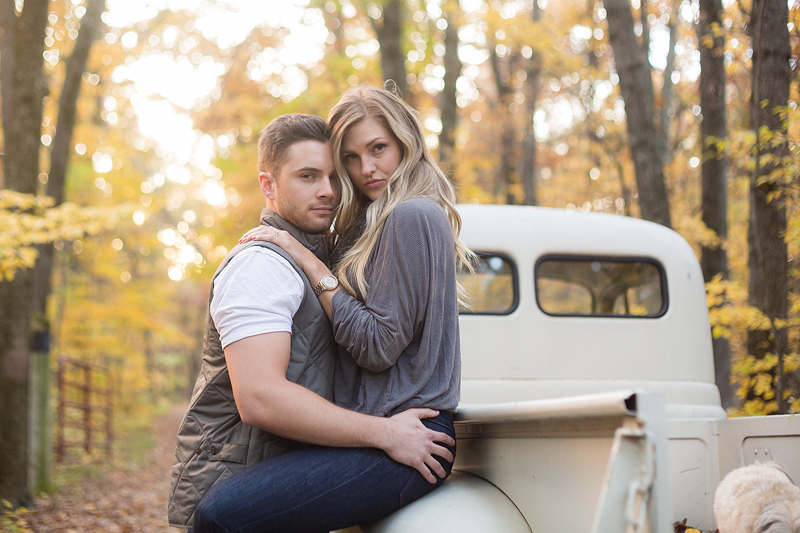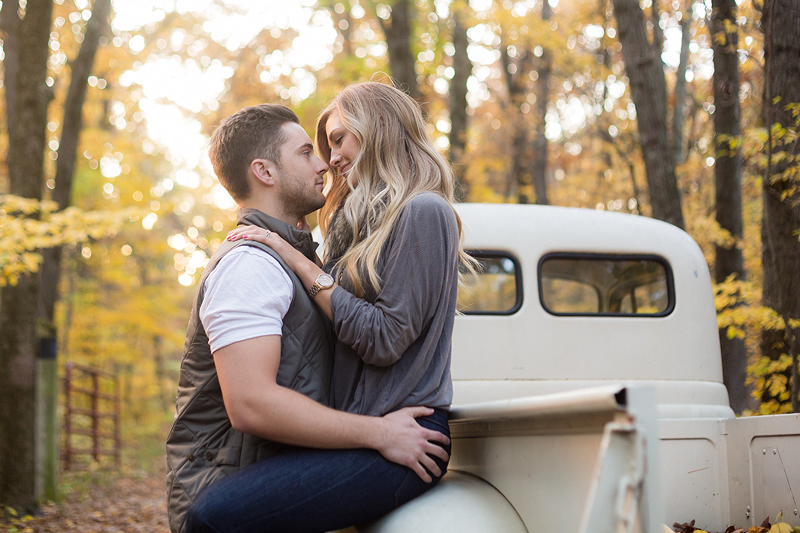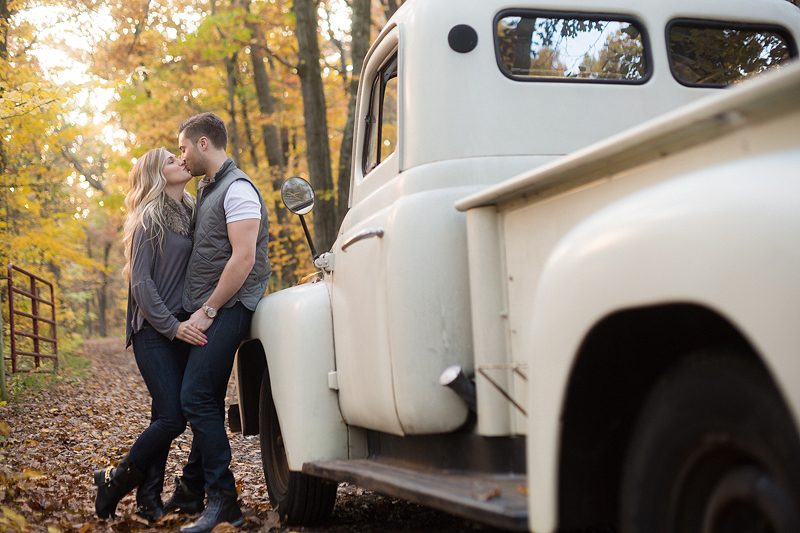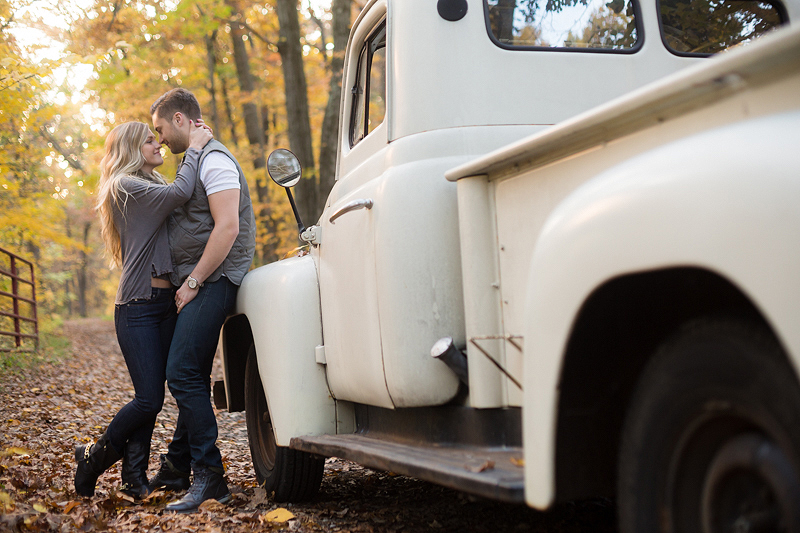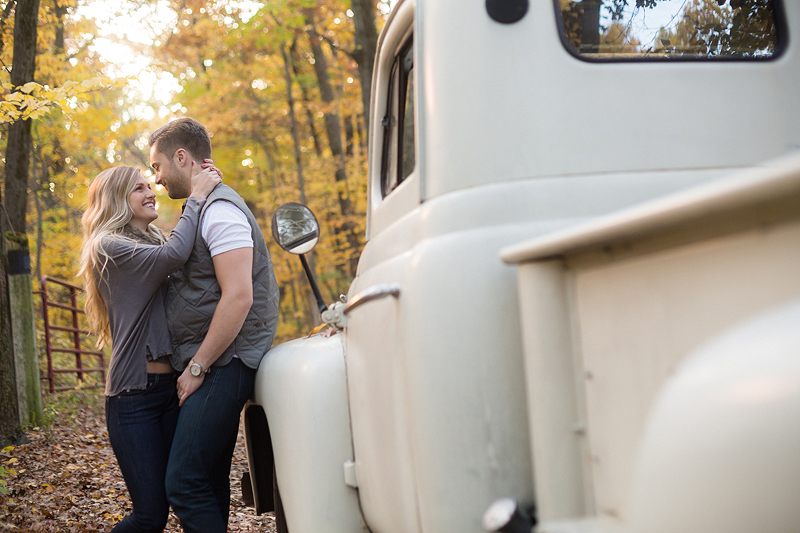 As always, we had an amazing time working with you two, Allie and Josh! Thank you so much for inviting us to spend the day with you and showing us around your new home! We can't wait for anniversary year three!!
Ready to chat about YOUR anniversary or engagement session? Head over to our CONTACT page and drop us a line. We'd love to hear from you!