Fall is by far my favorite time of year. The crisp air rolls in and the smell of fallen leaves brings a sense of comfort to the soul. With such perfect conditions, there's no better time of year to get out and spend some time in the beautiful outdoors.
Here in Northwest Indiana, we're lucky to be at a stone's throw from some of the most beautiful scenery Mother Nature has to offer– the Indiana Dunes National Lakeshore.  Bordering the southern tip of Lake Michigan, the Indiana Dunes boasts 15 miles of warm, sandy beaches, 15,000+ acres of lush national forests and countless winding hiking paths that accompany these forests.
Growing up only 5 minutes down the road, Ashley and Lucas are lucky enough to call this wonderful place home.  Back in the day, Bailly's Homestead and the surrounding area used to be part of their old 'stomping grounds."  Now-a-days, these trails are one of their favorites places to go for a run and to burn off some energy — both them and their fur babies.   🙂
Not only is this a gorgeous choice of location photographically, but shooting somewhere that has some meaning behind it is always an awesome option.
Off we go!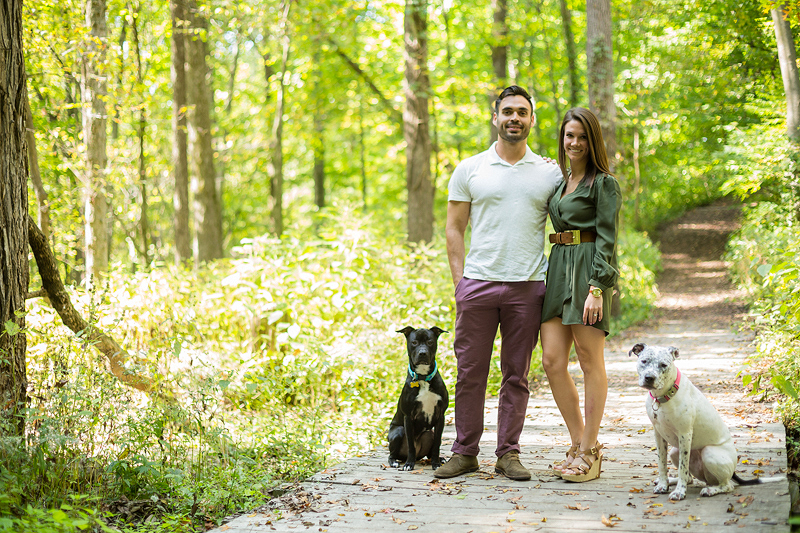 Dogs will be dogs.  🙂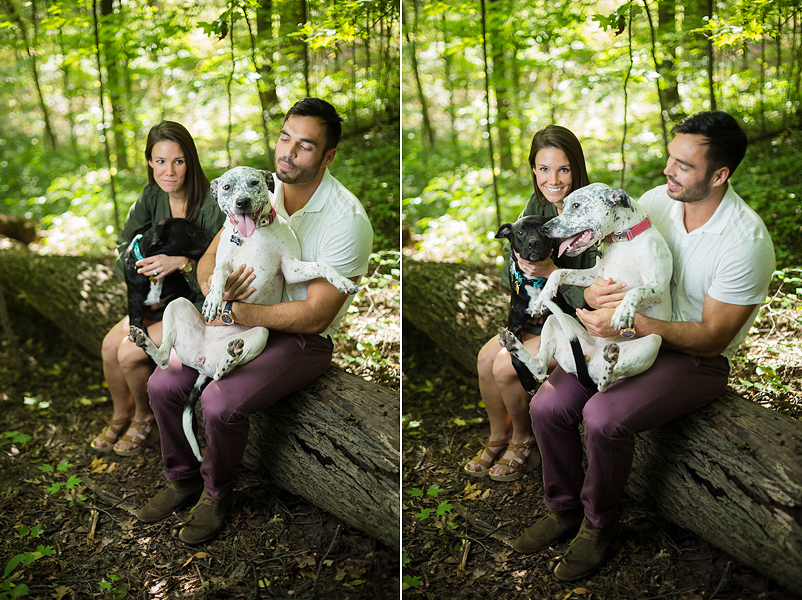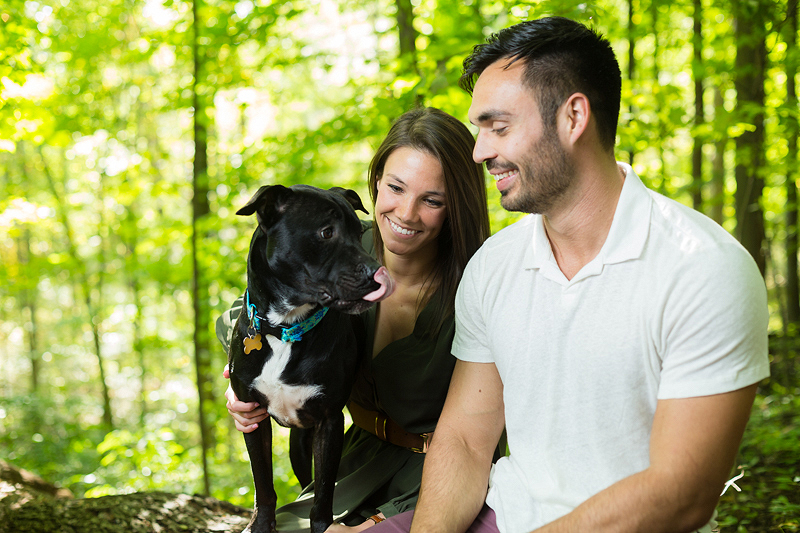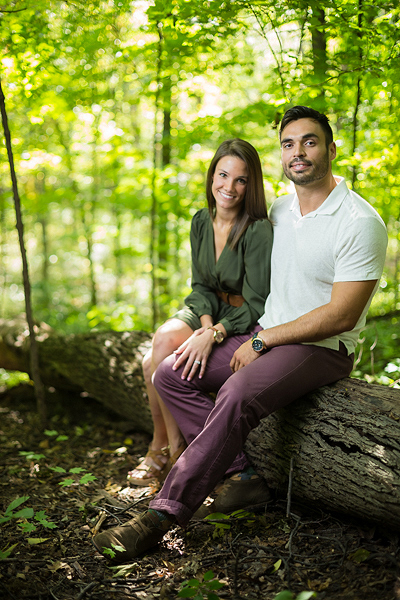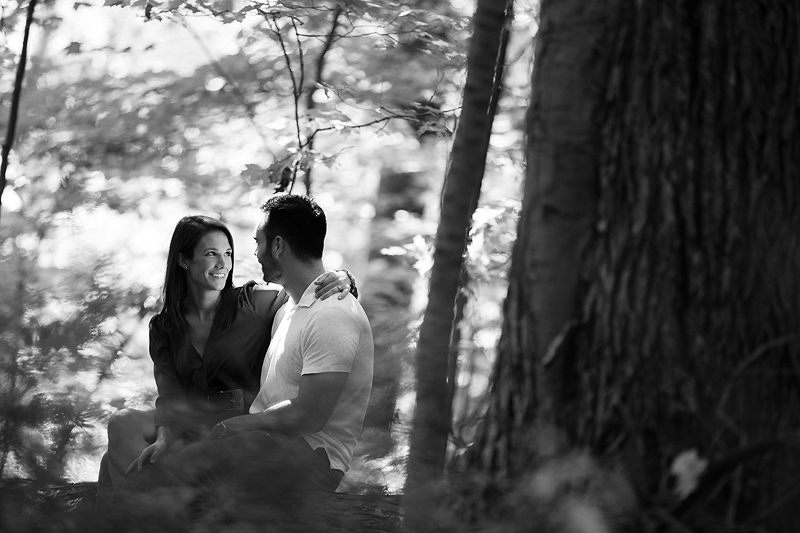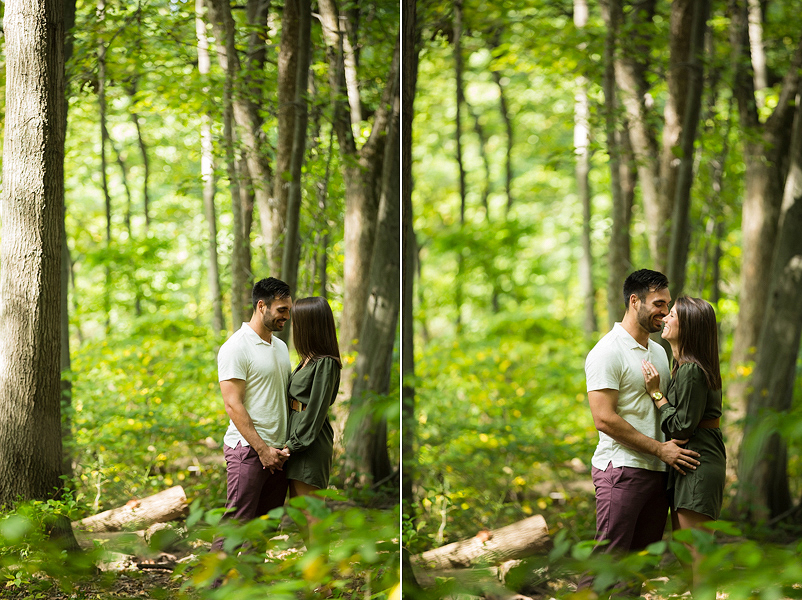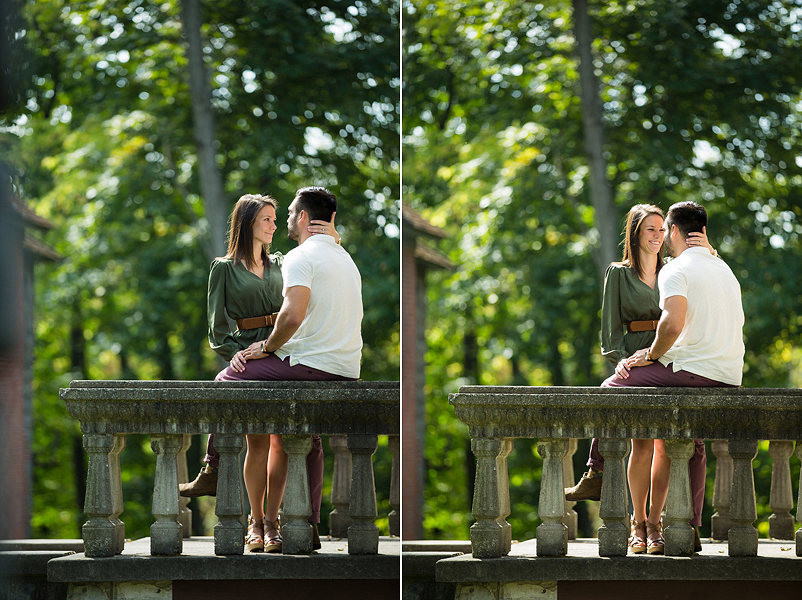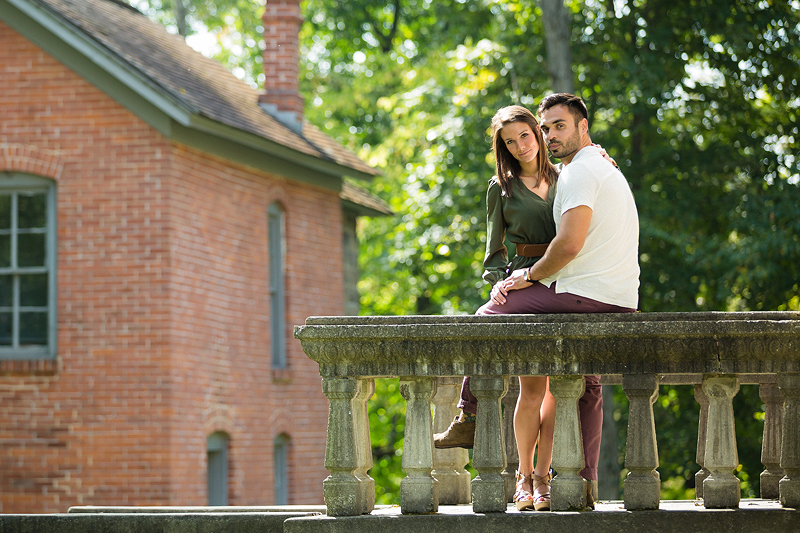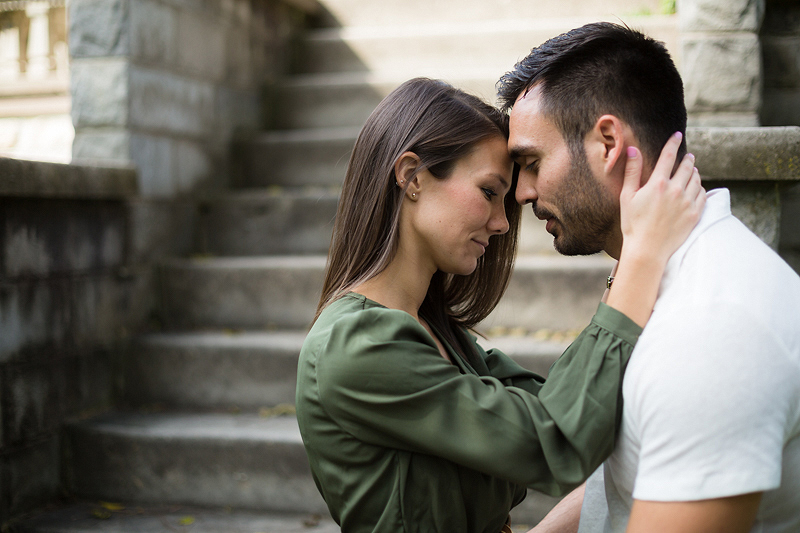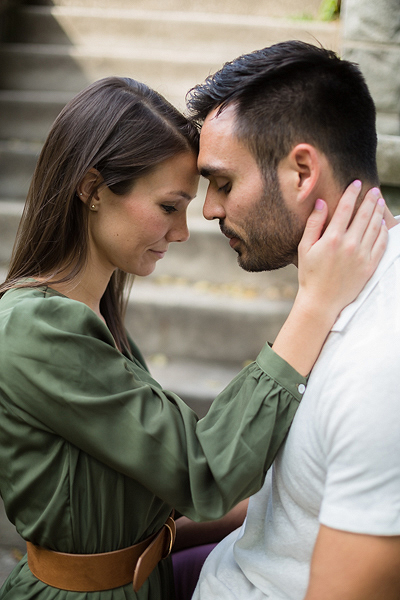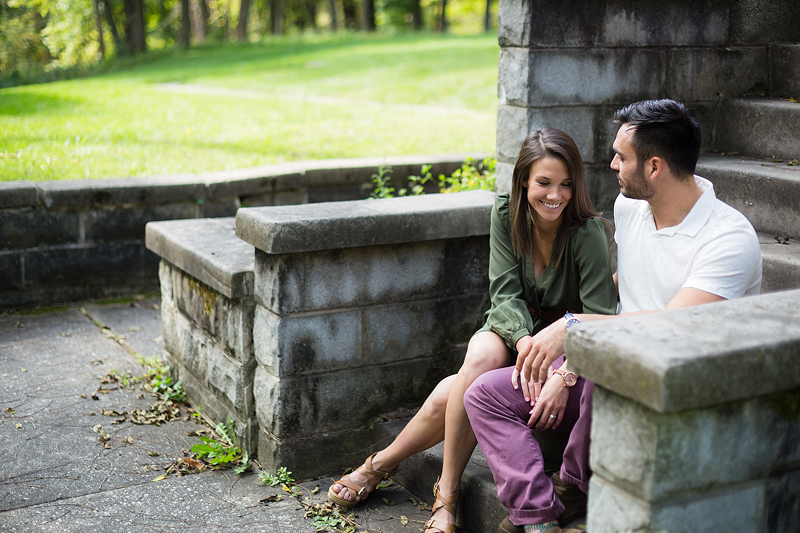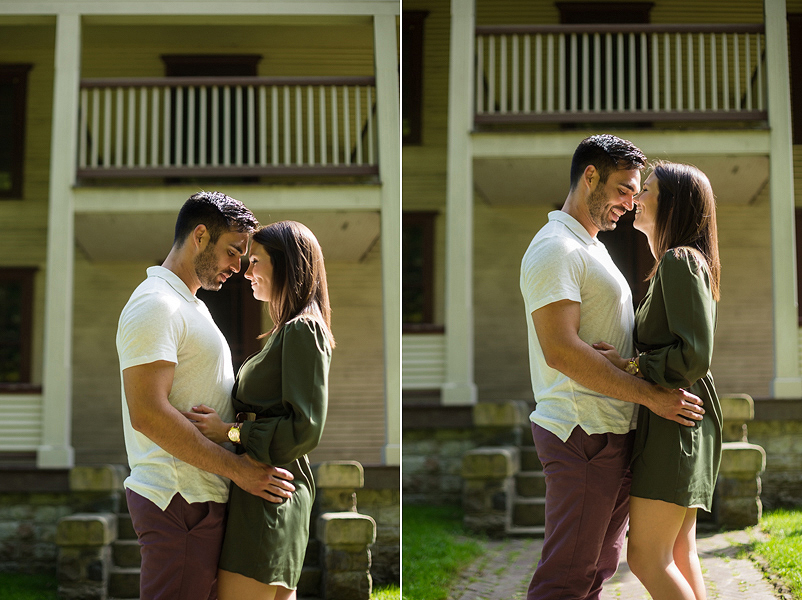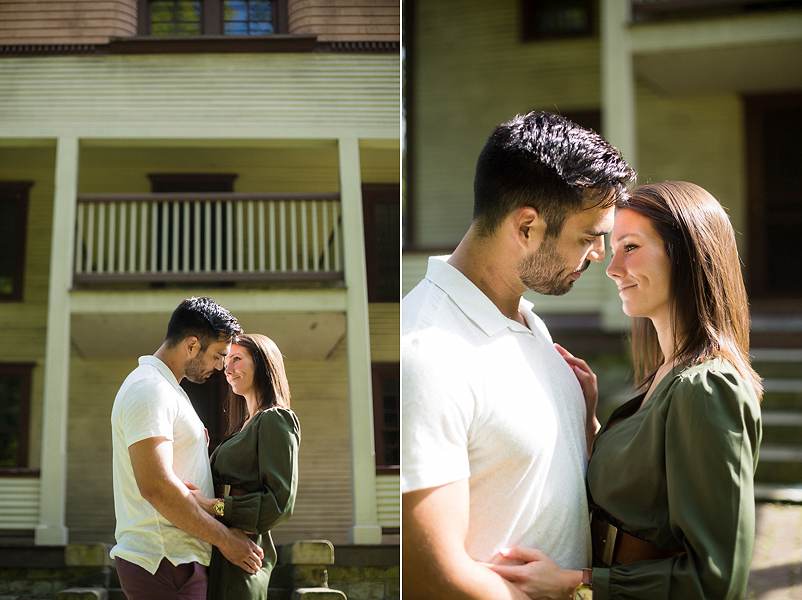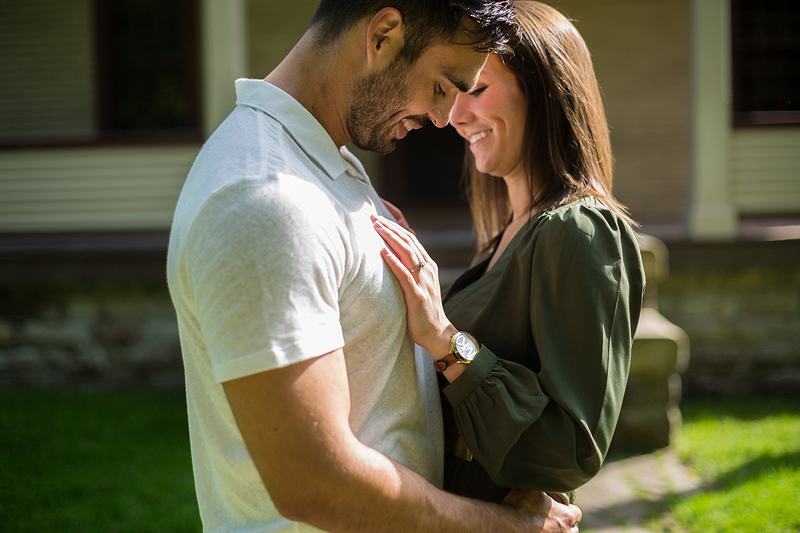 And THIS is why we inspect every corner of a location out in the wild before we start shooting. This little creepy-crawler just wanted some love, that's all.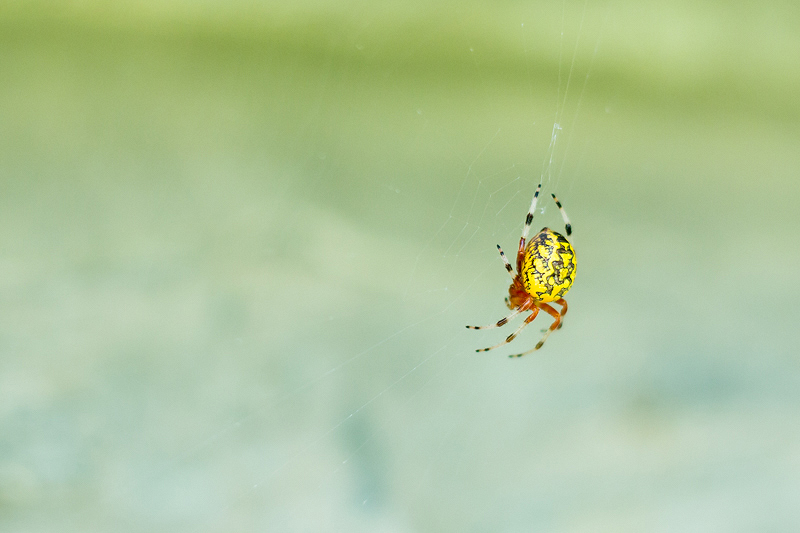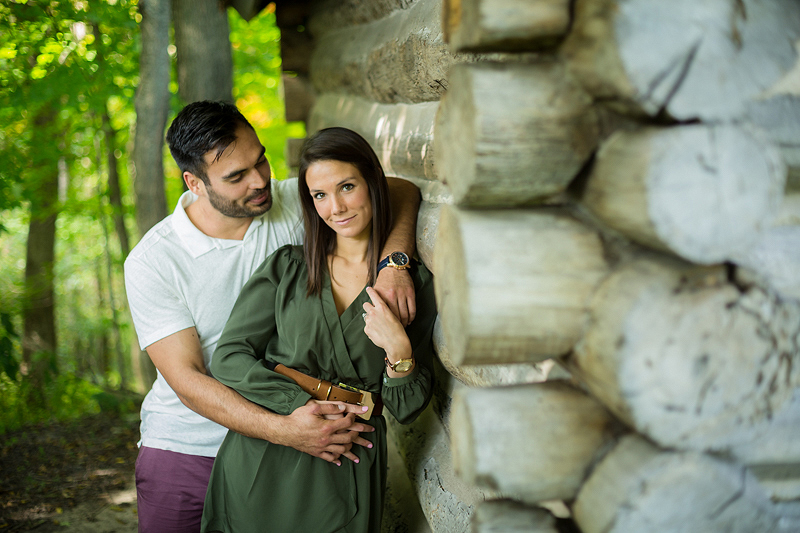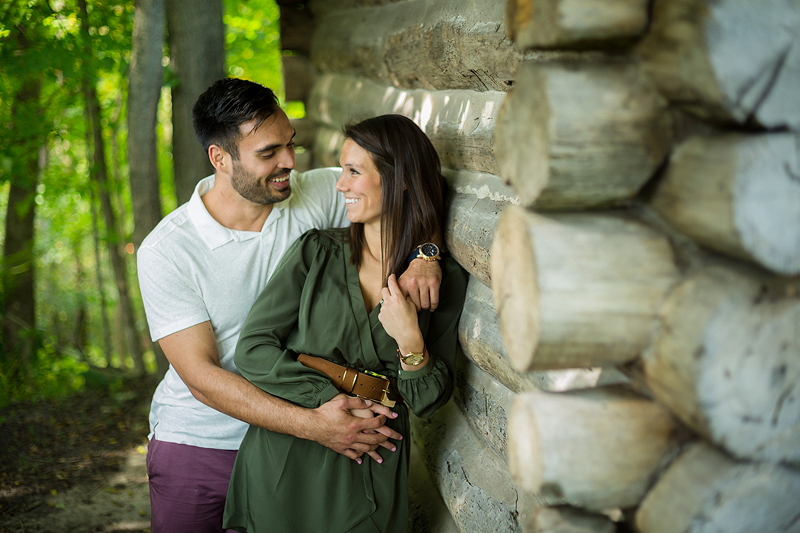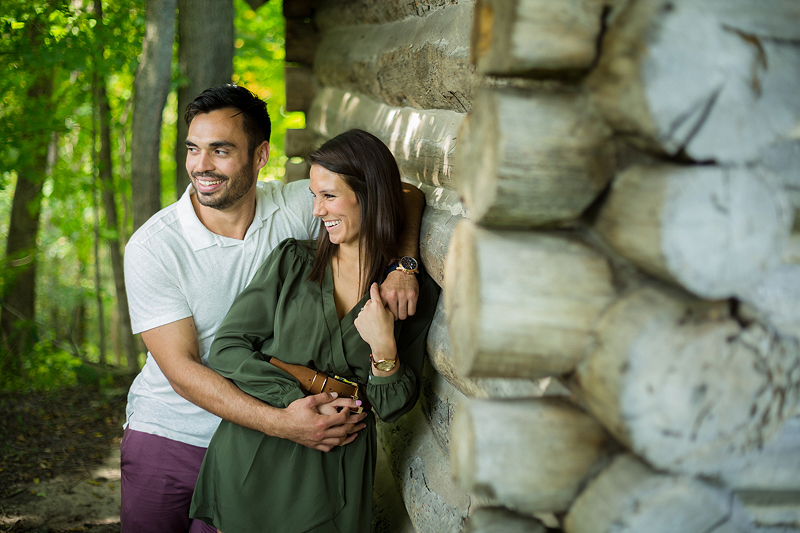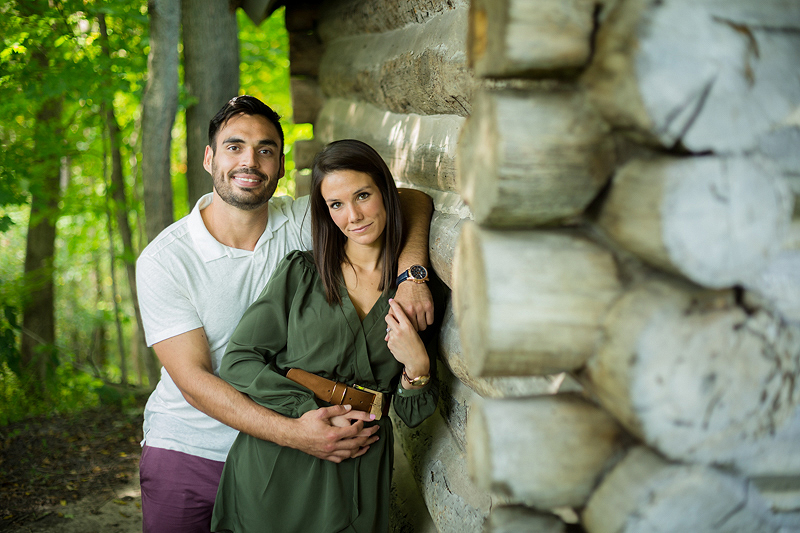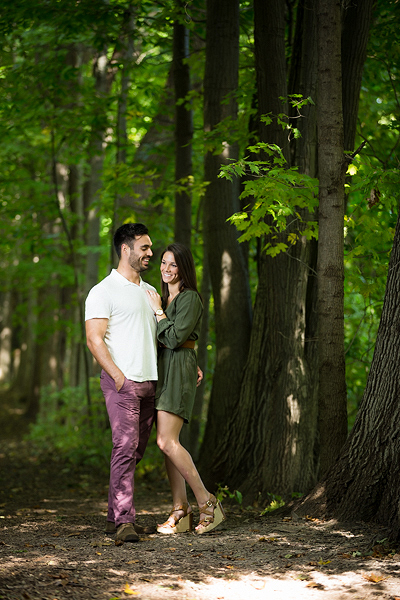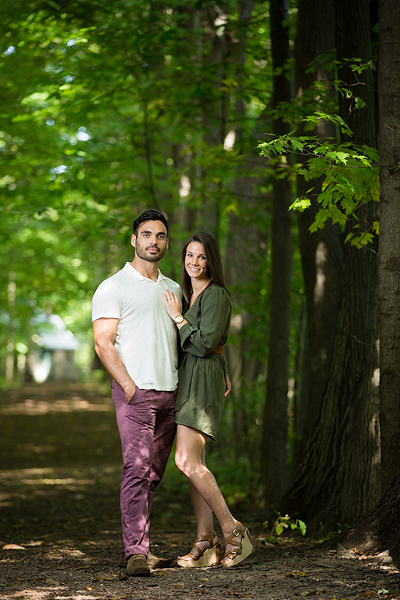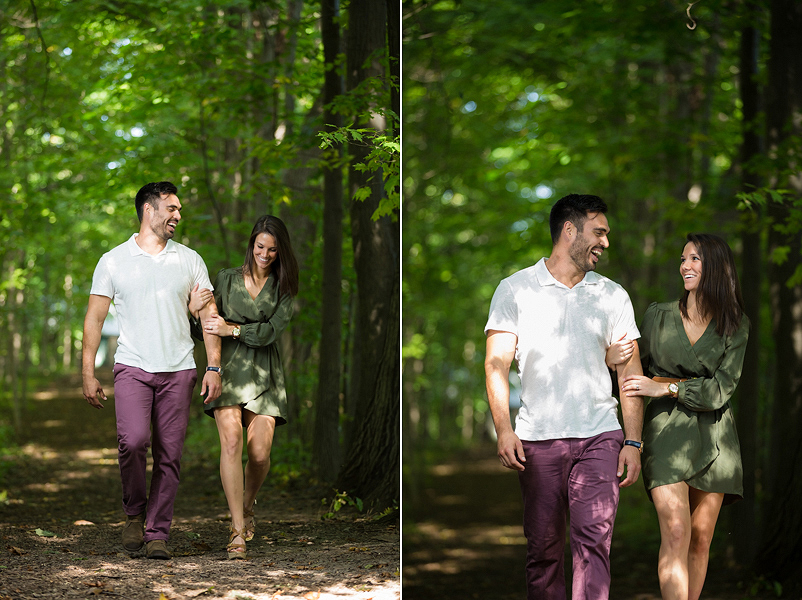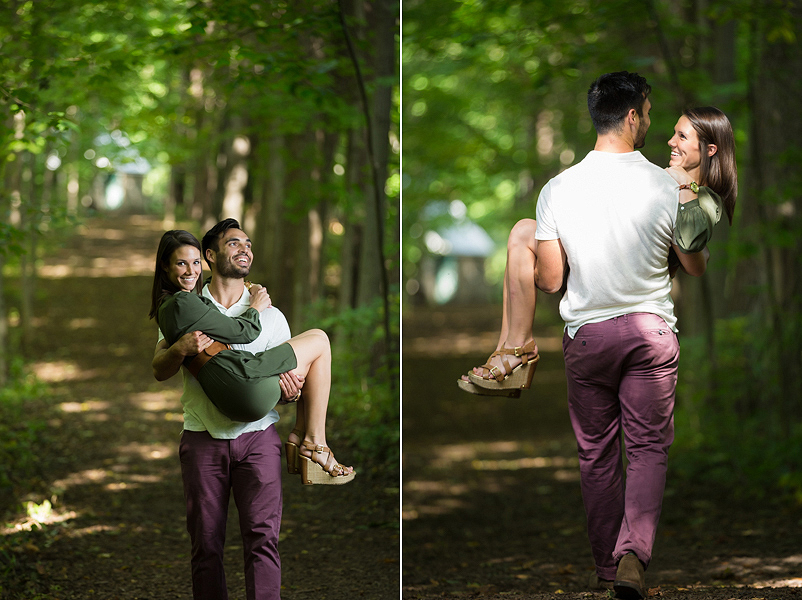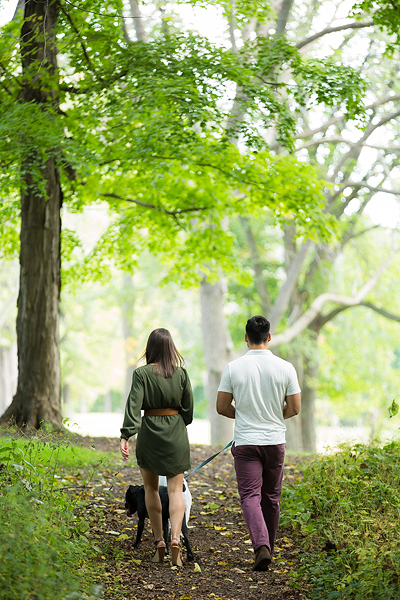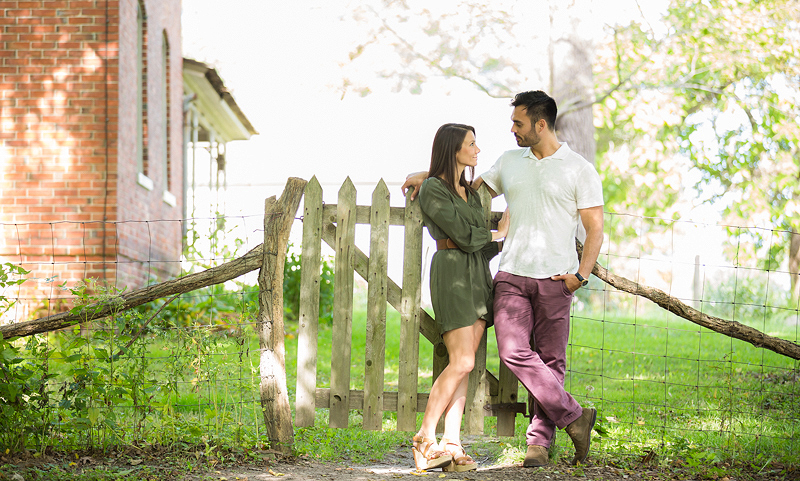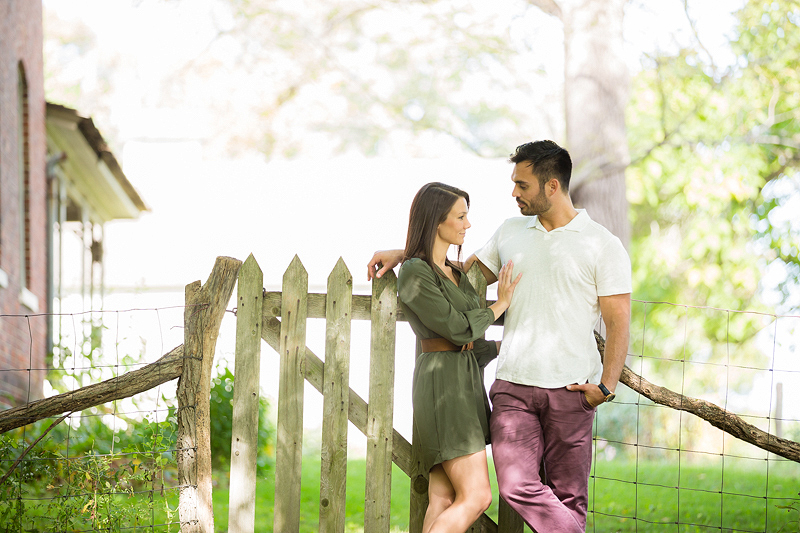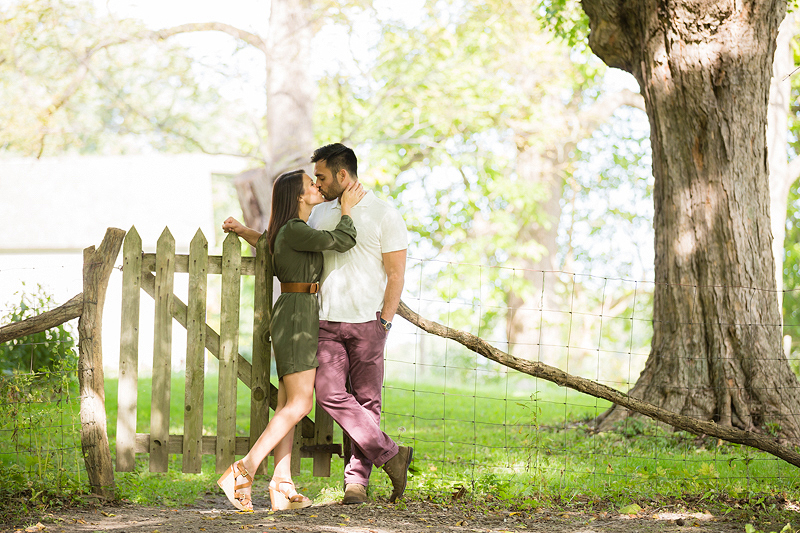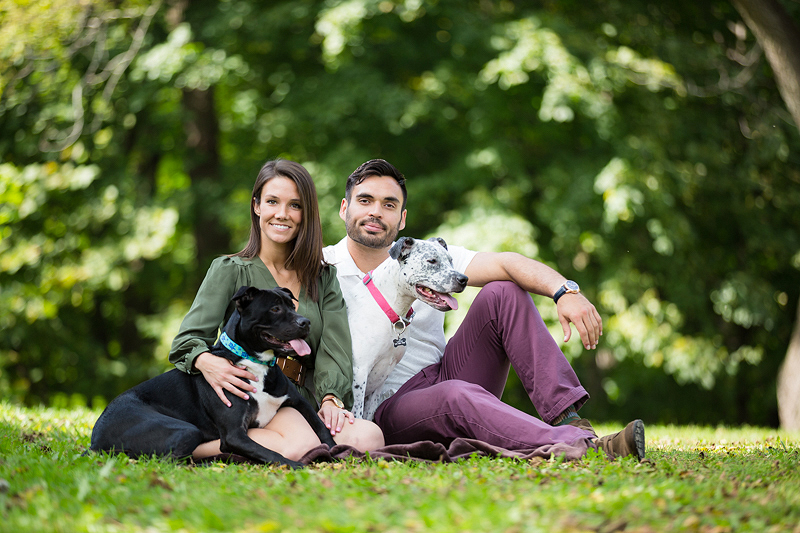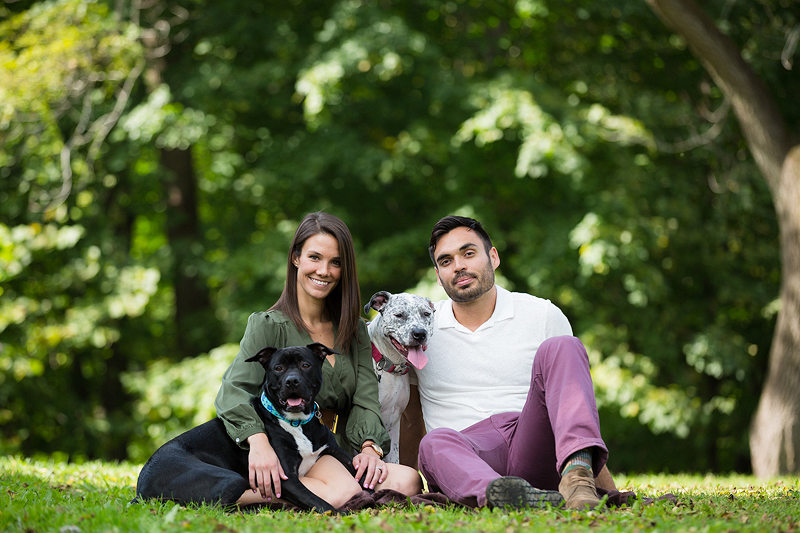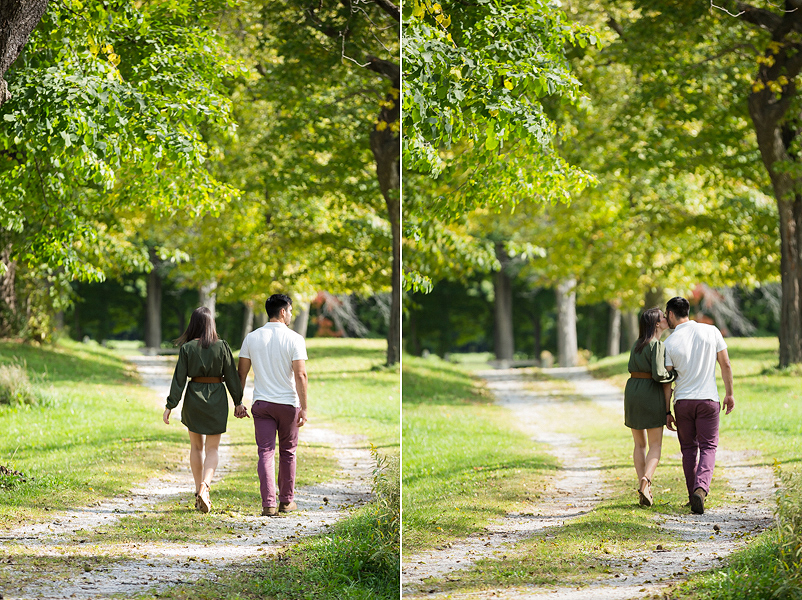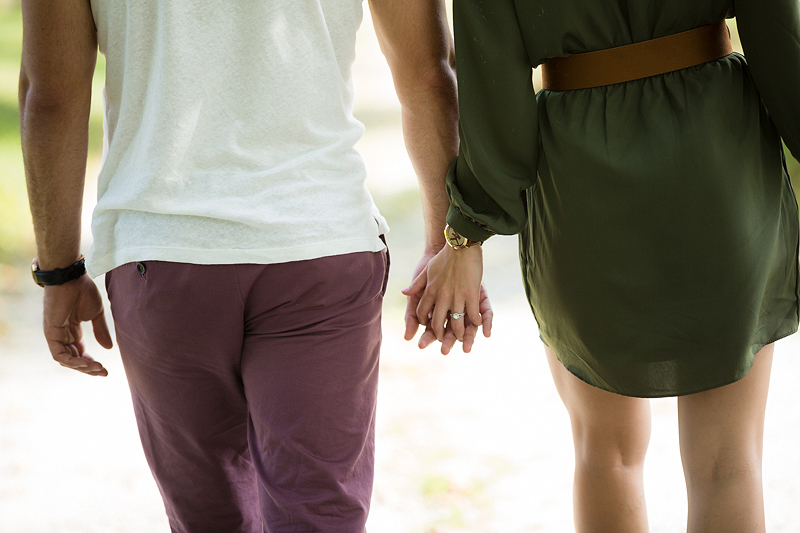 Huge thanks to Ashley and Lucas for giving us the opportunity to share in their specials moments along this journey!  Such a pleasure working with you two.  Can't wait for the big day!
Ready to plan YOUR engagement session? Visit the CONTACT page and drop us a line. We'd love to hear from you!!