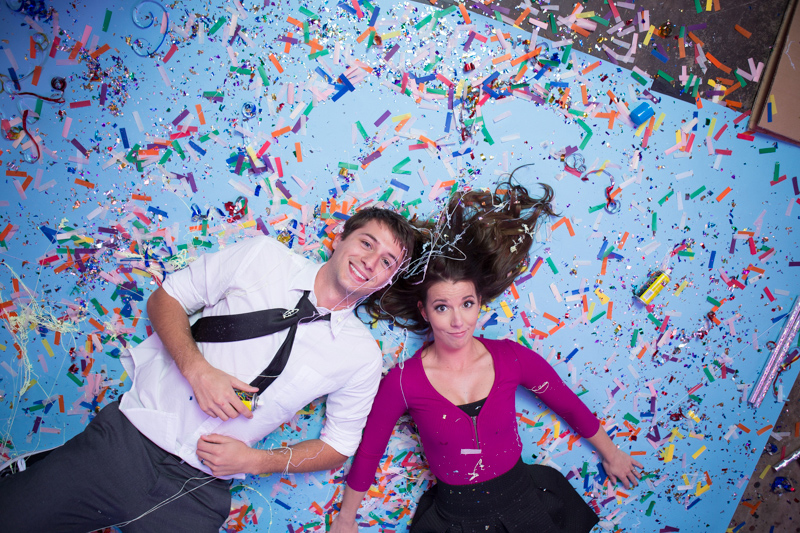 When a couple books an engagement session with us, we try to think of places and activities that will appeal to the couple in a way that helps tell their story. This can mean a special spot they spend their free time together, an activity they take part in as a couple, or maybe even just some type of random, crazy idea we can come up with to help their personalities shine through.
In many cases, we're drawn to the fun, random and crazy ideas that we can drum up together, as these always seem to bring out the best in our couples. With Ashley and Josh, this is exactly where we wound up.
As with any session planned around a wild theme, we decided to start off the evening with something a bit more traditional. Not only does this give a bit more variety, but this is also a perfect chance for the couple to warm up in front of the camera.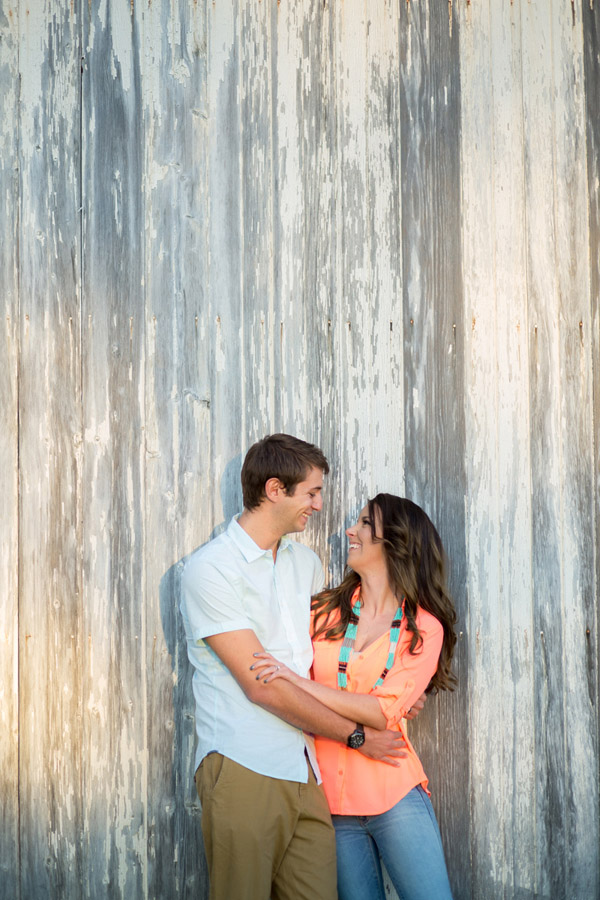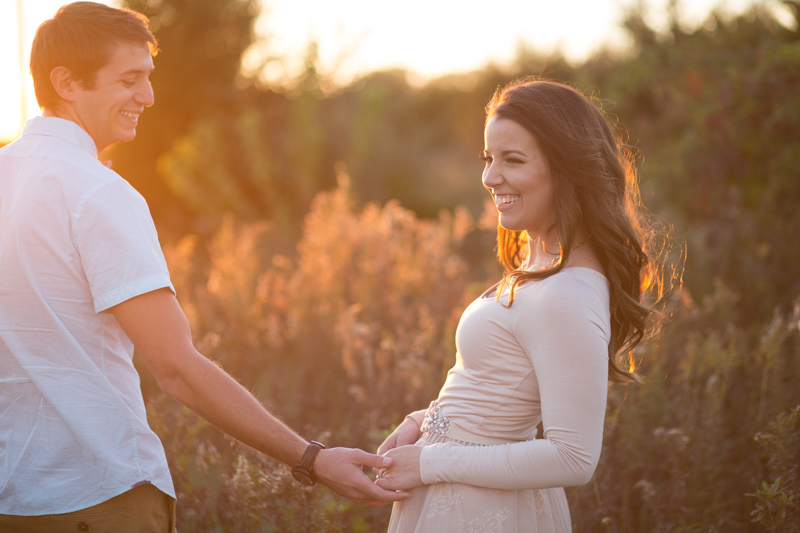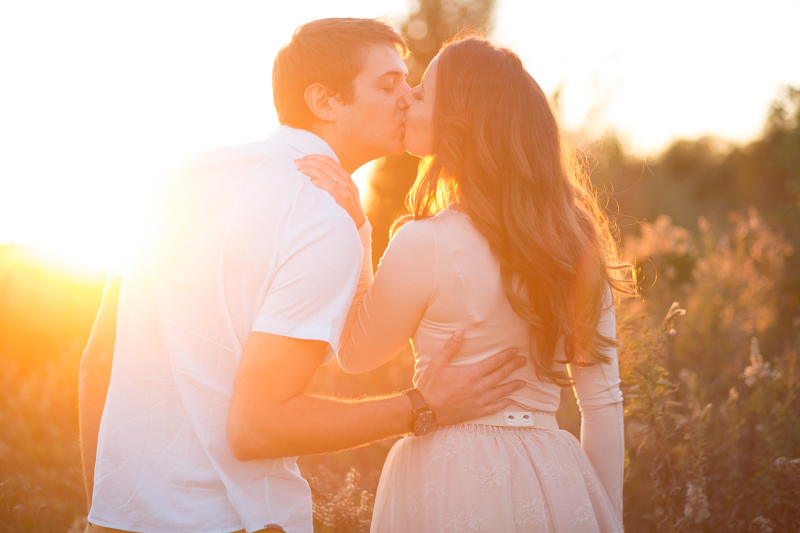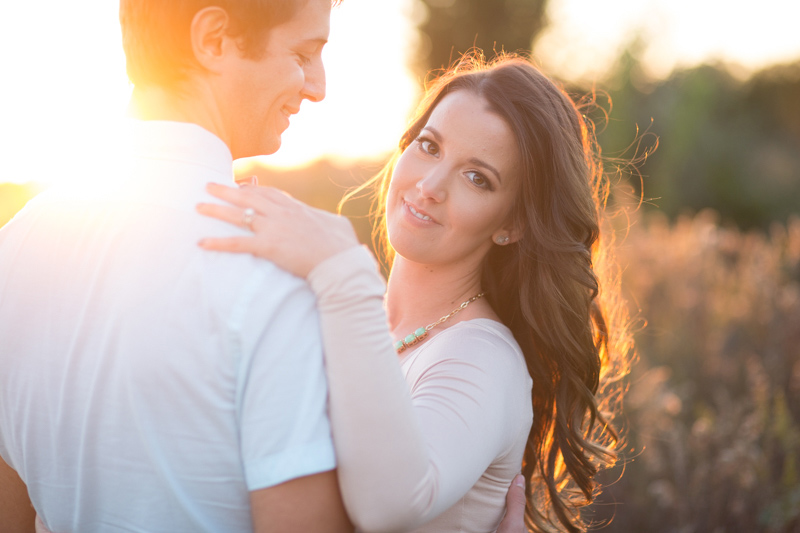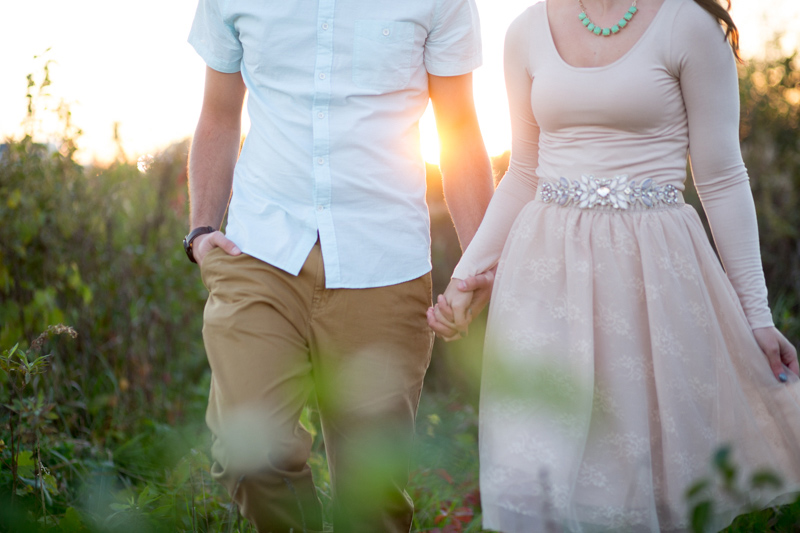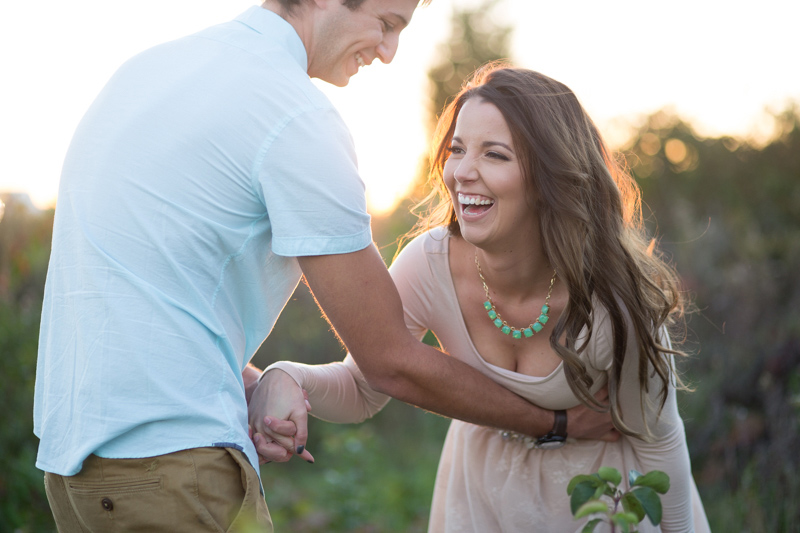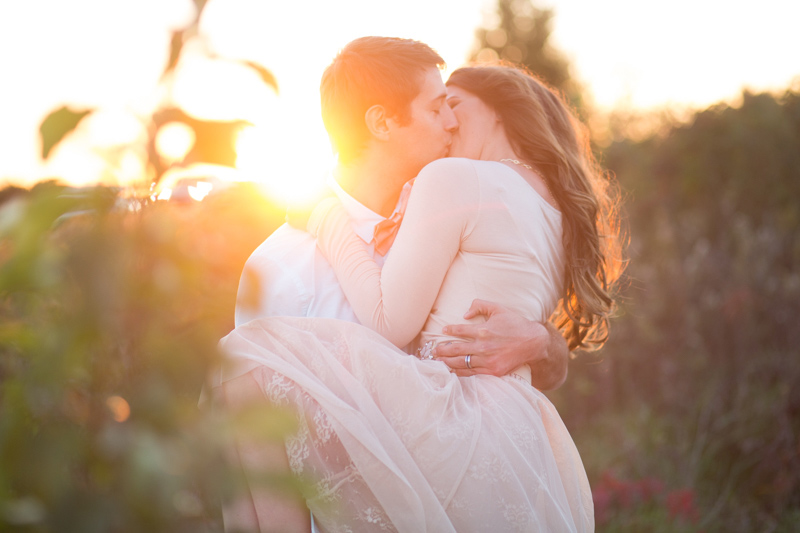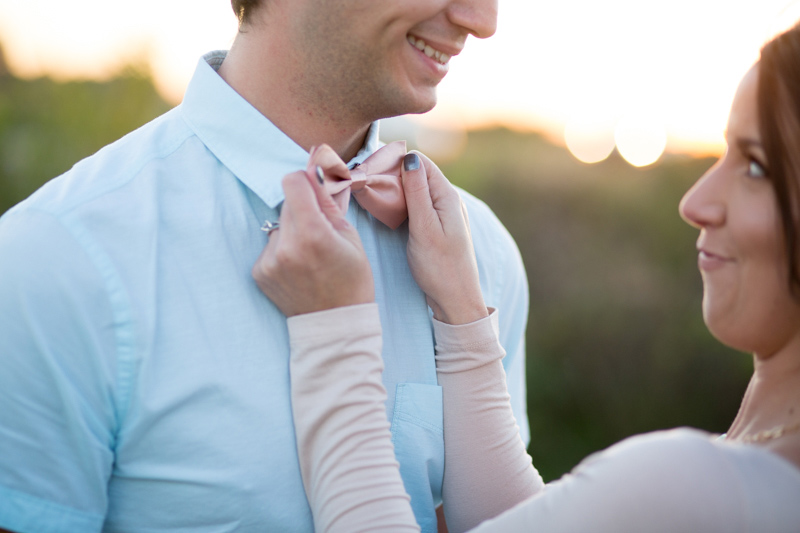 After finishing up outside, we made our way over to the Beehive Picture Hangers warehouse to get started on the rest of our session! For Ashely and Josh's engagement photos, we decided to have some fun with a boat load of color, and edible props, all shot on a few bright backdrops. The end goal was to get some silly, quirky shots of the two of them enjoying their time goofing around together. And they nailed it.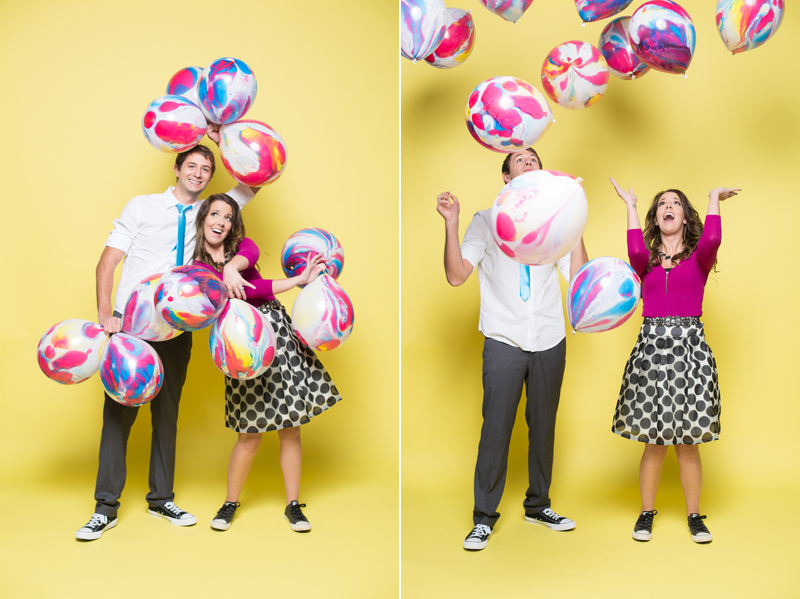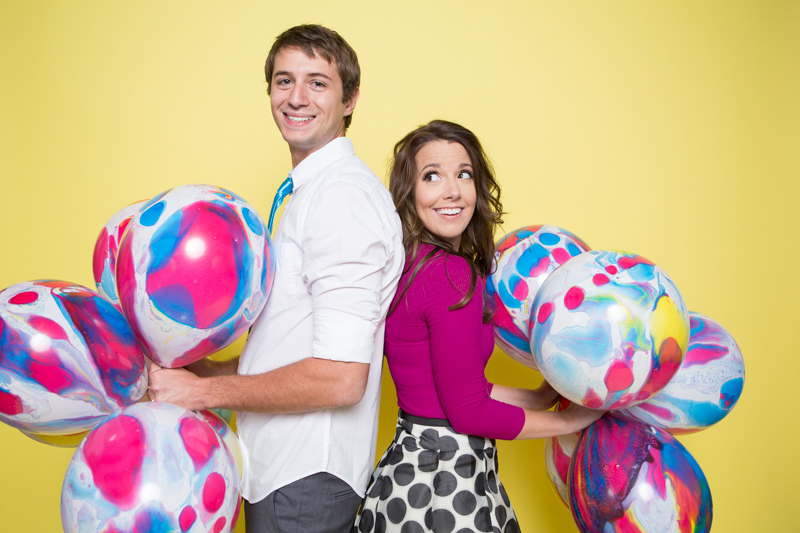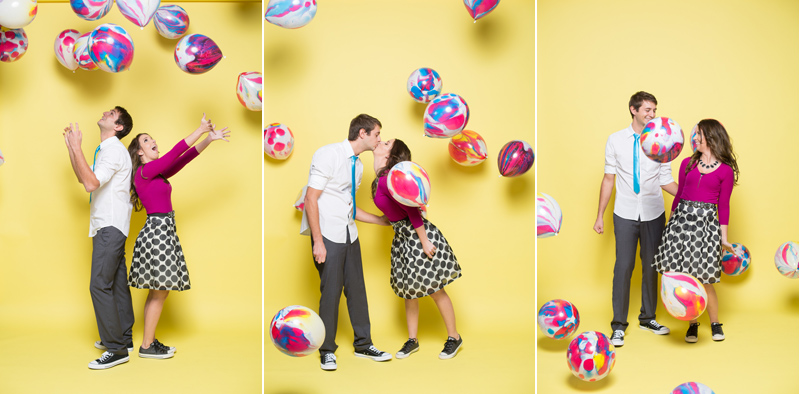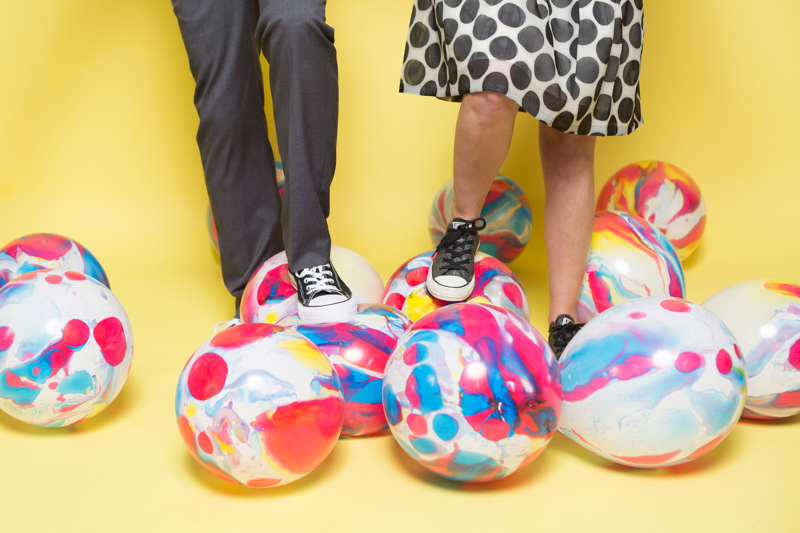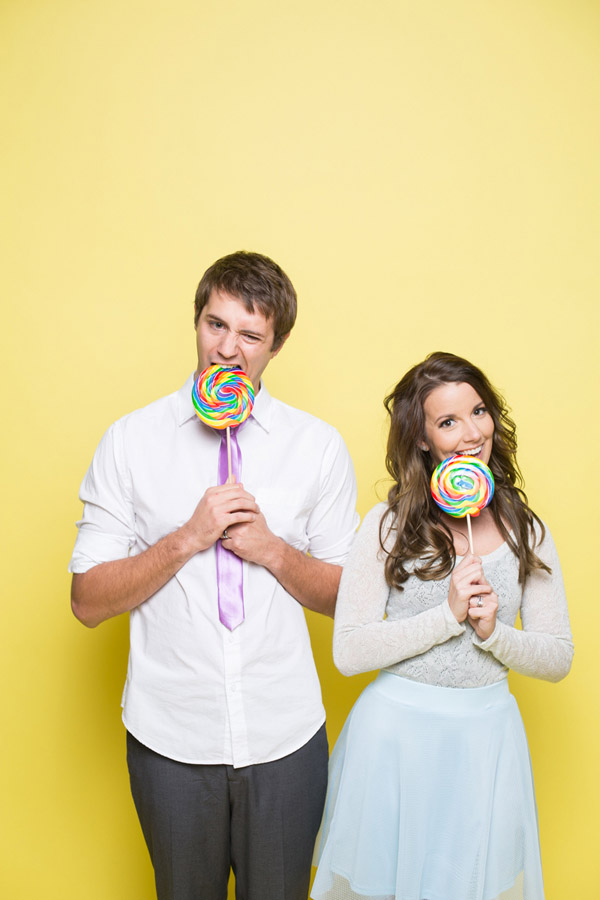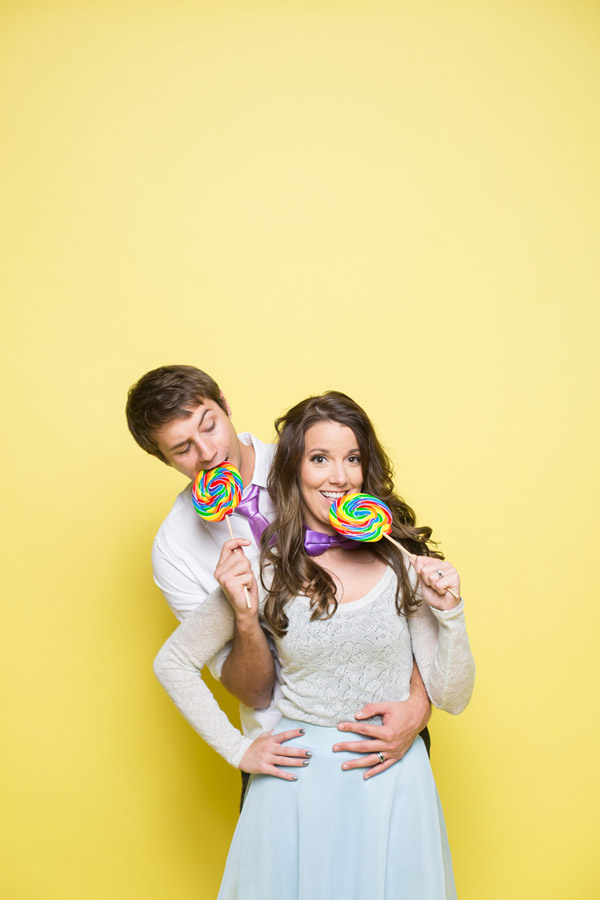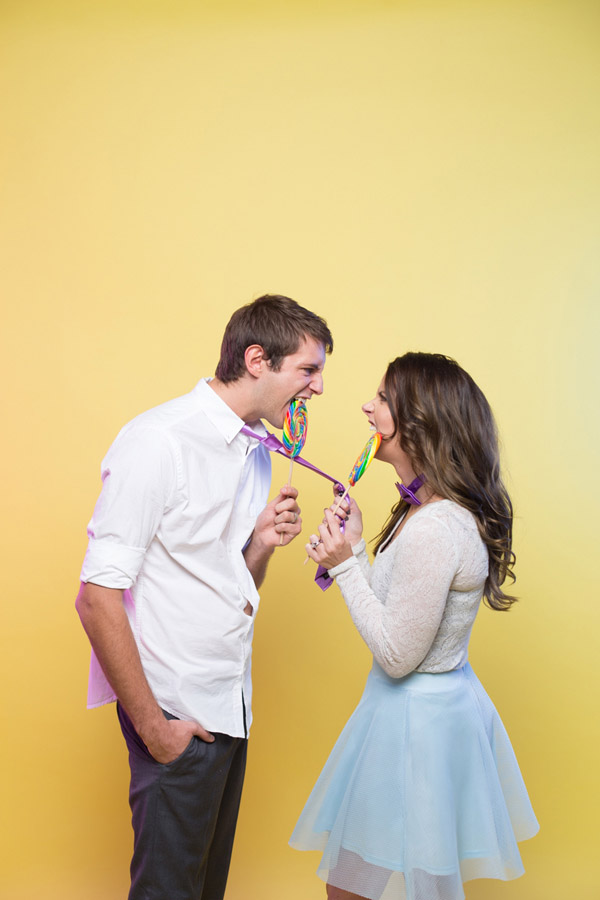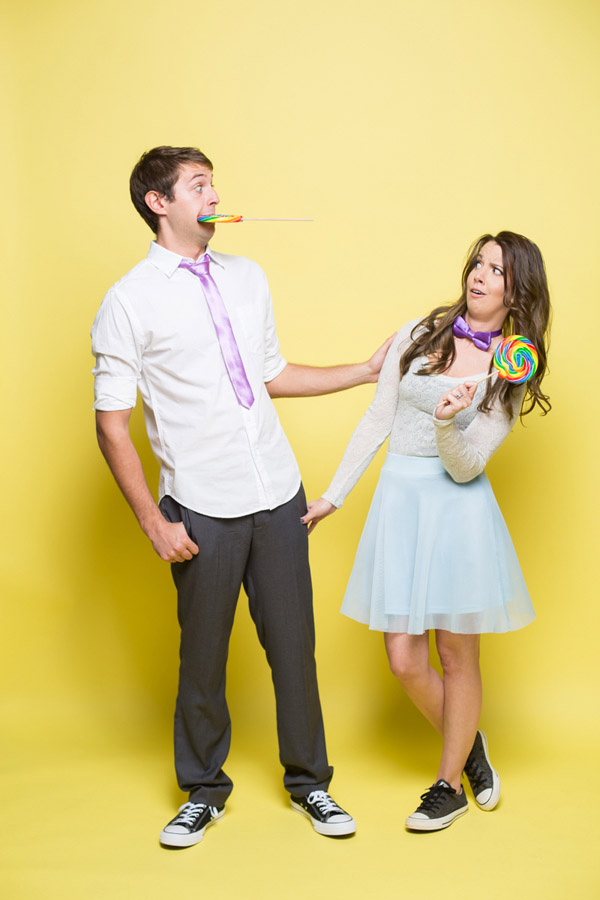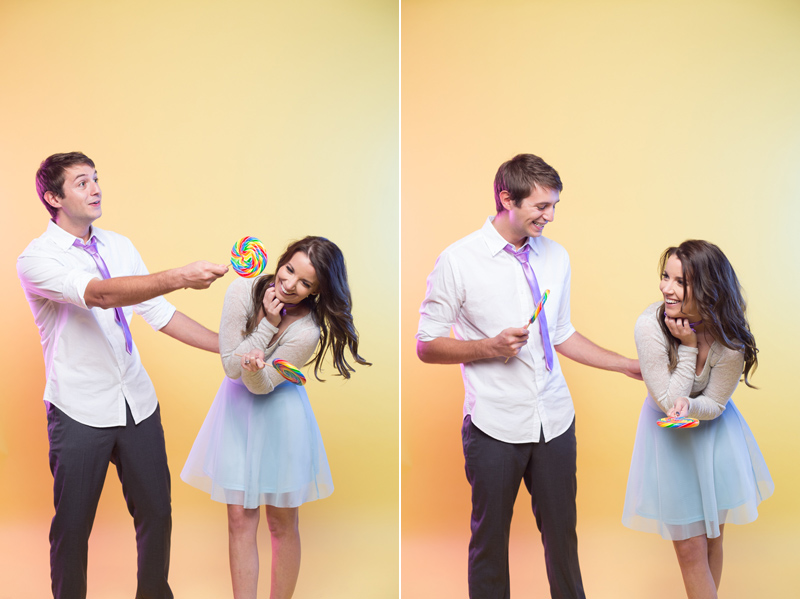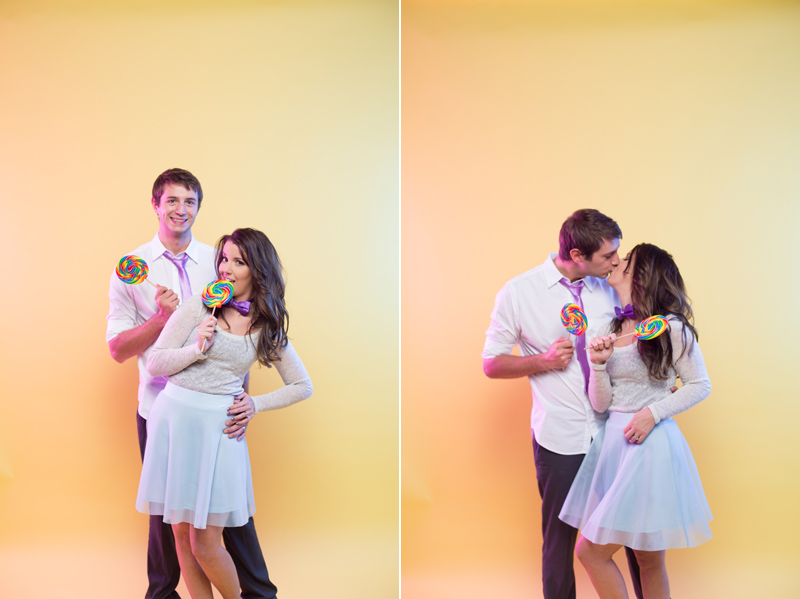 I present to you….King and Queen Cotton Candy. (nom nom nom nom)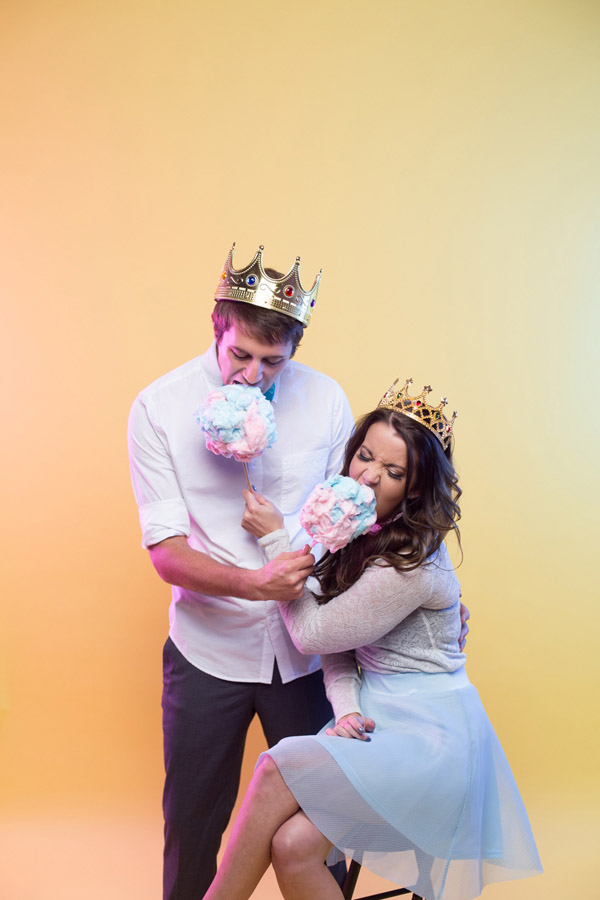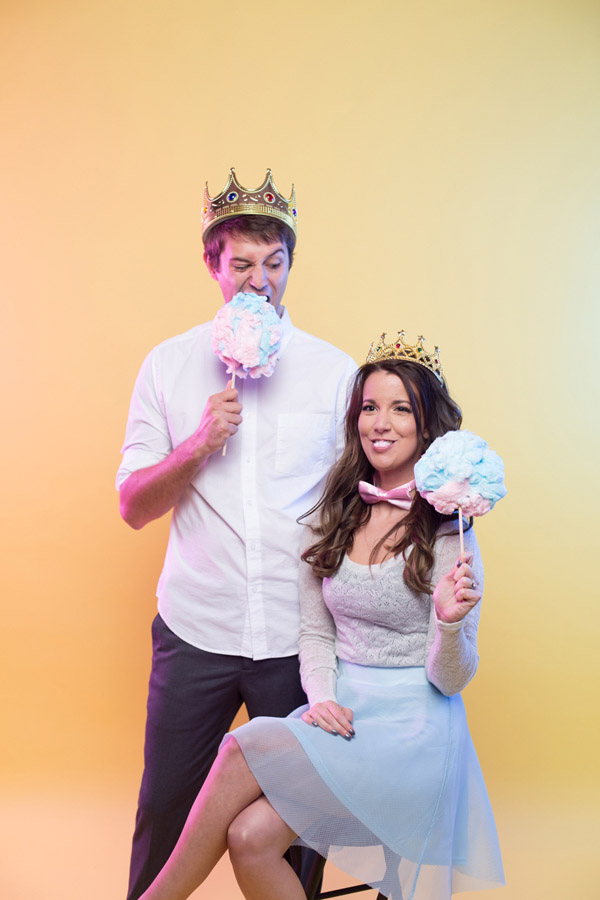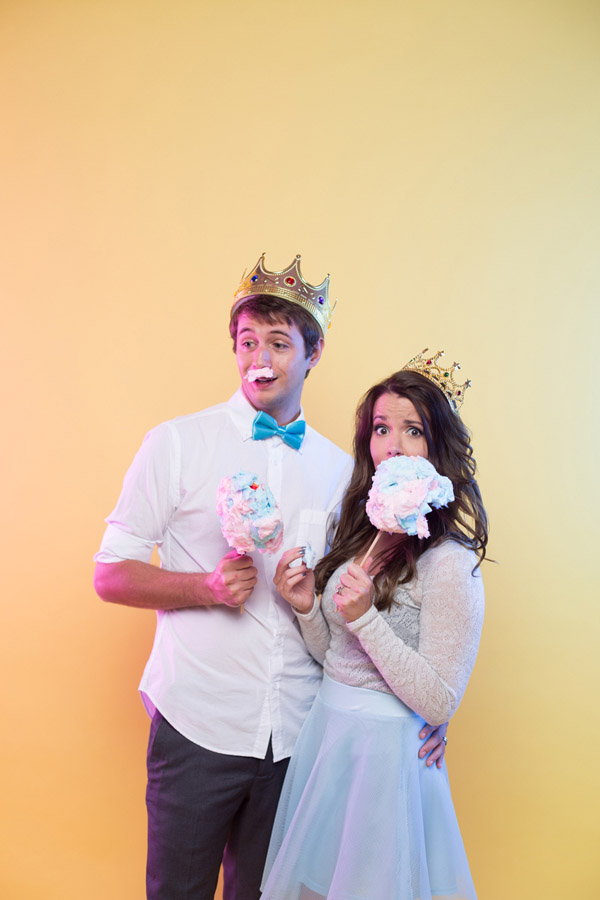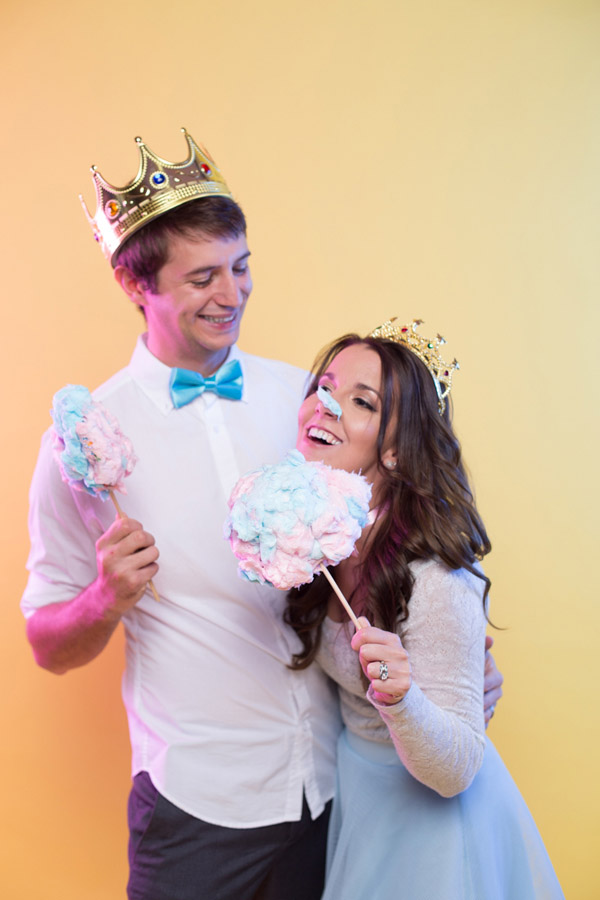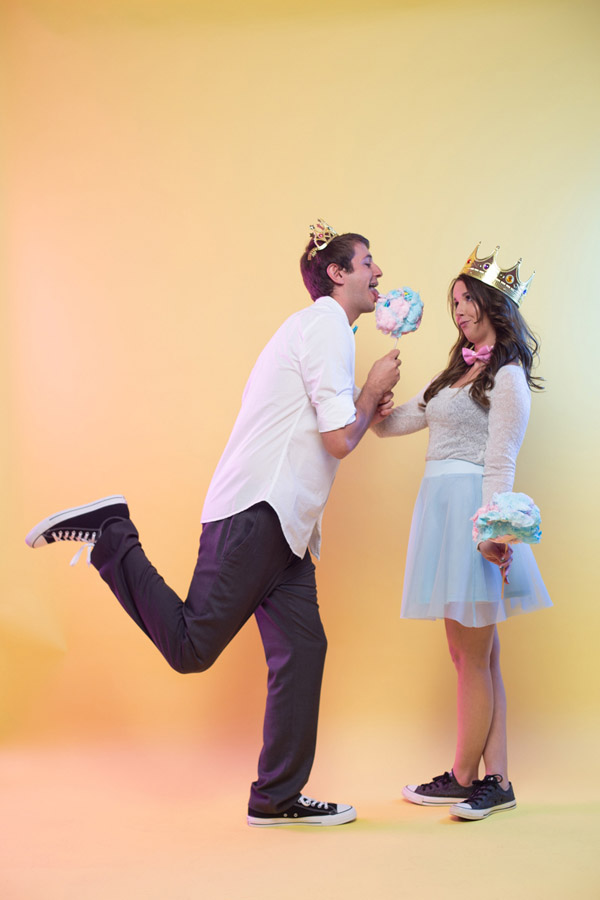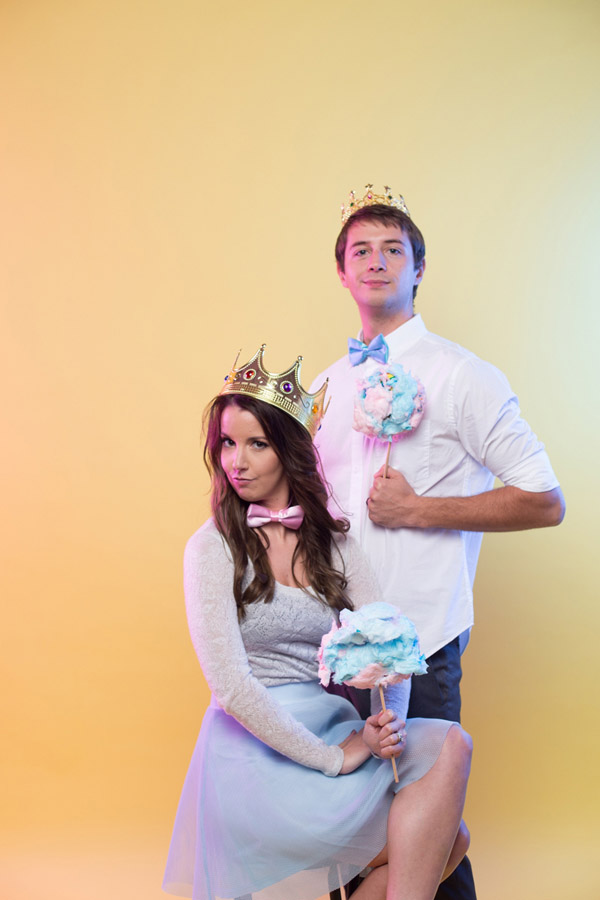 No one's having fun at this shoot…..no one….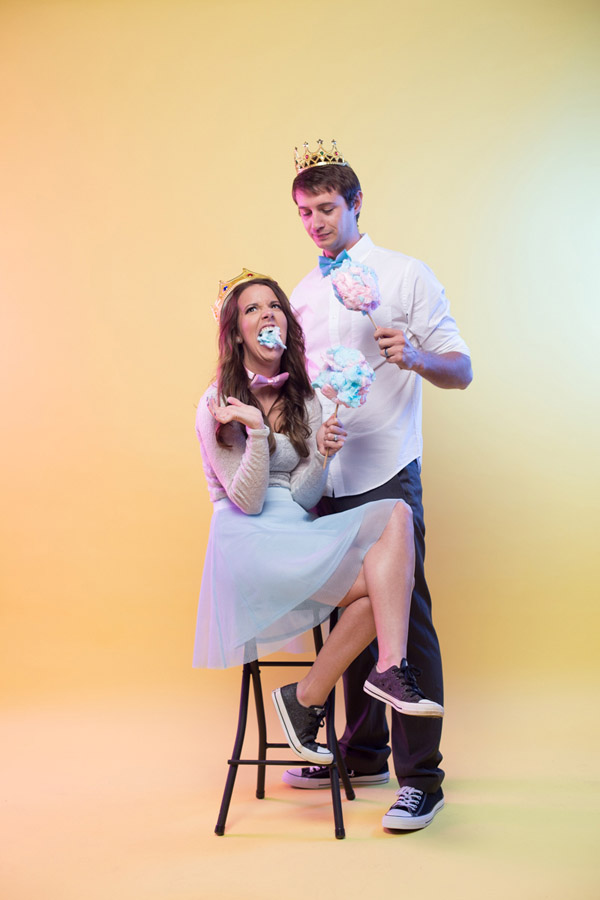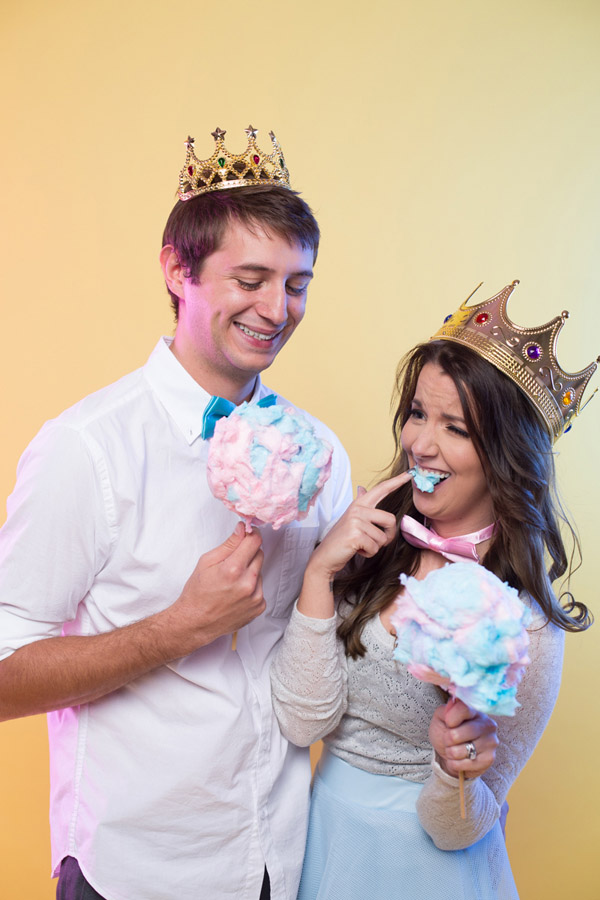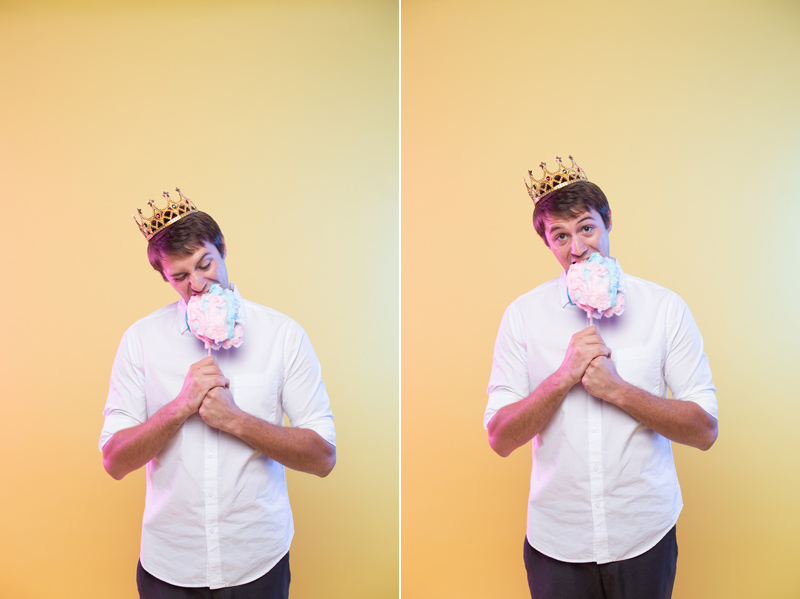 Cotton candy cone?! YES PLEASE!!!
How the royals do it…   😉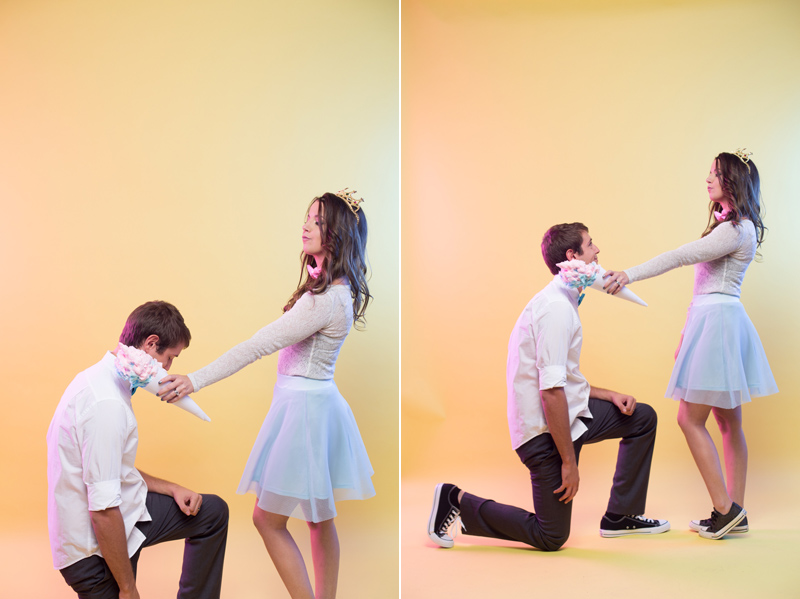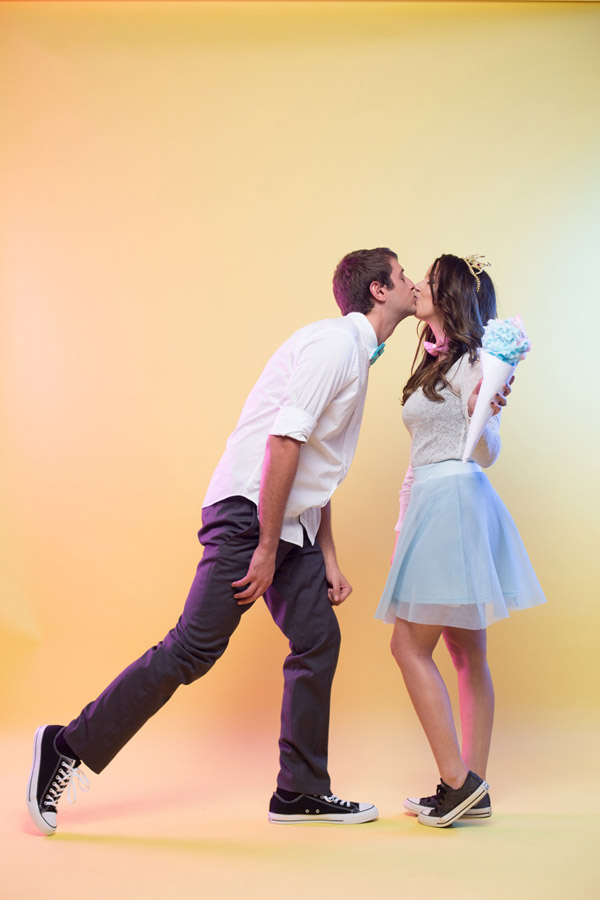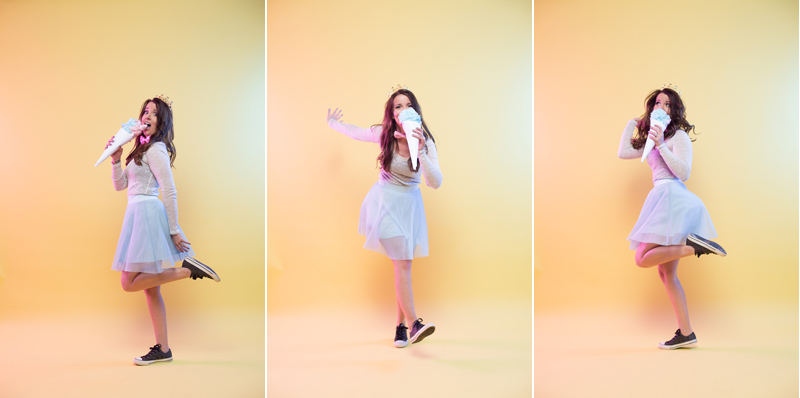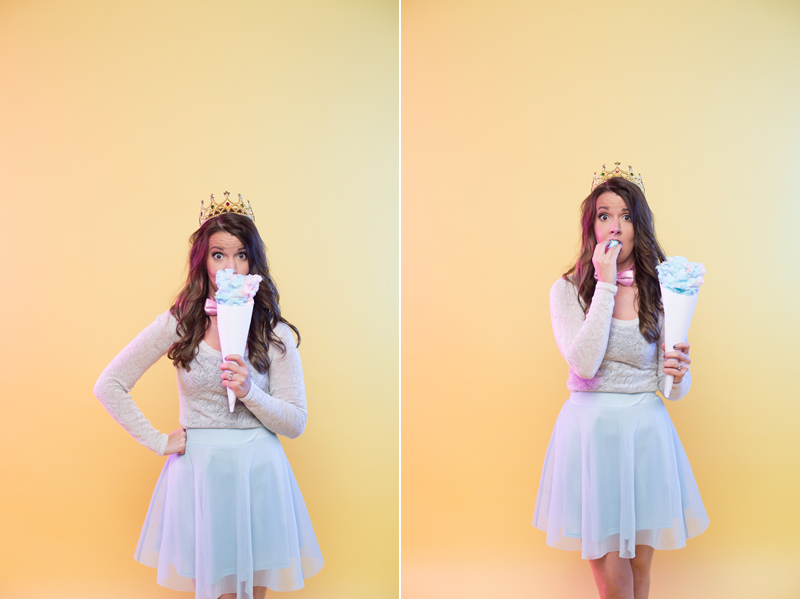 Keep your eyes peeled…Ashley and Josh are heading out on tour soon!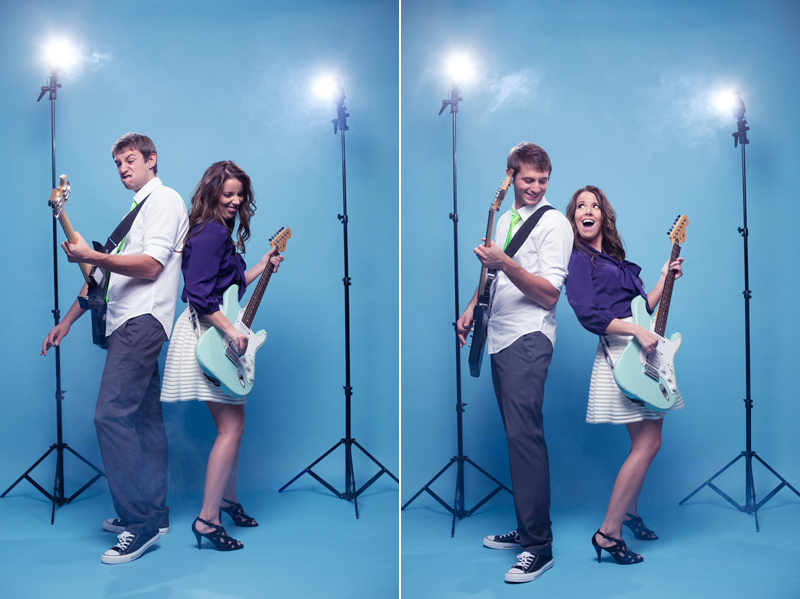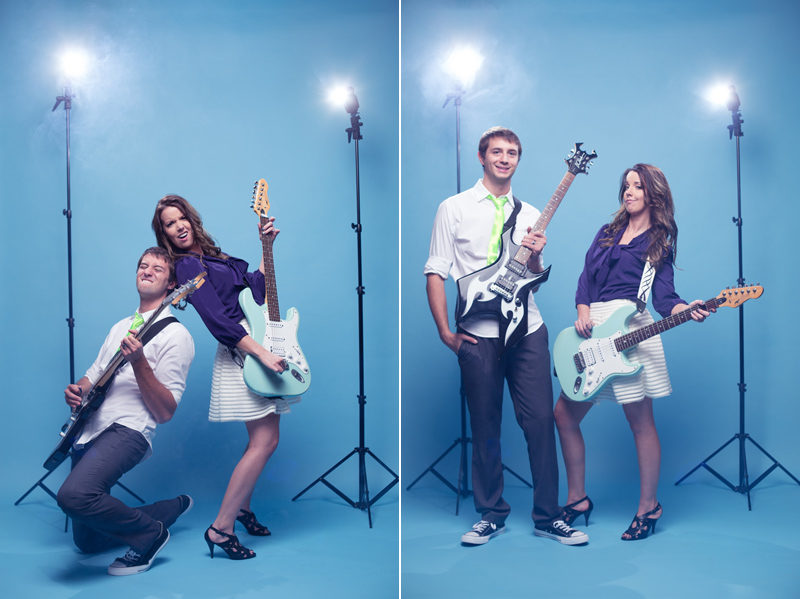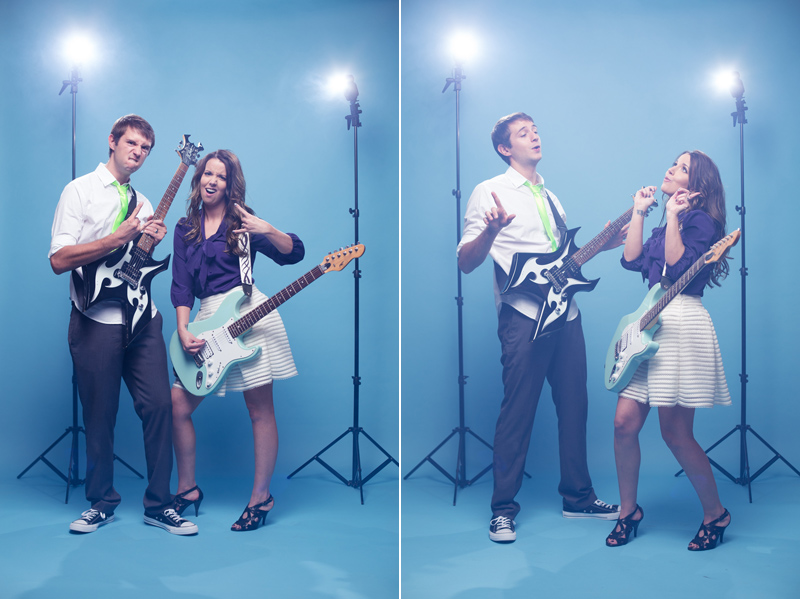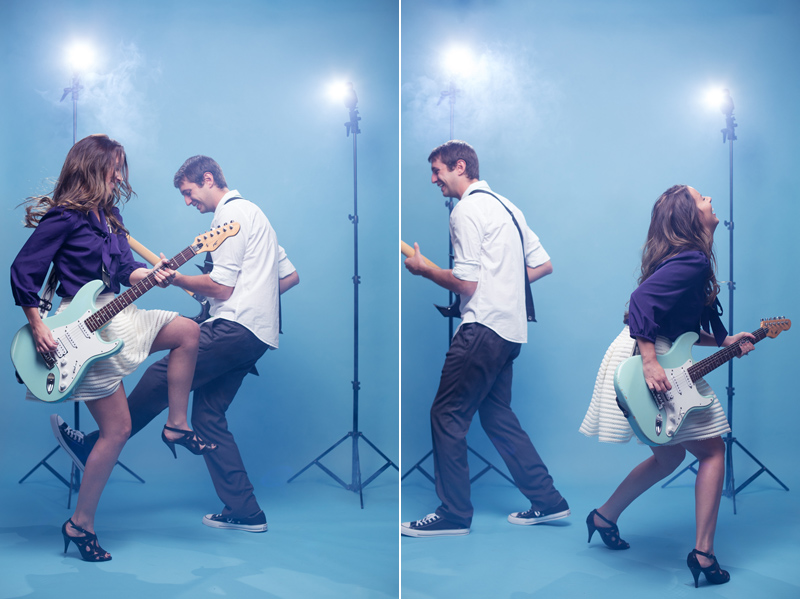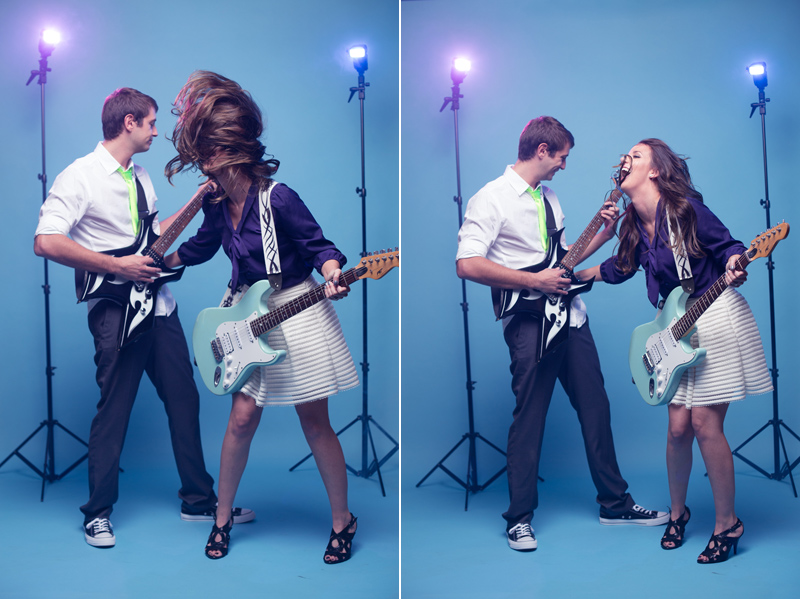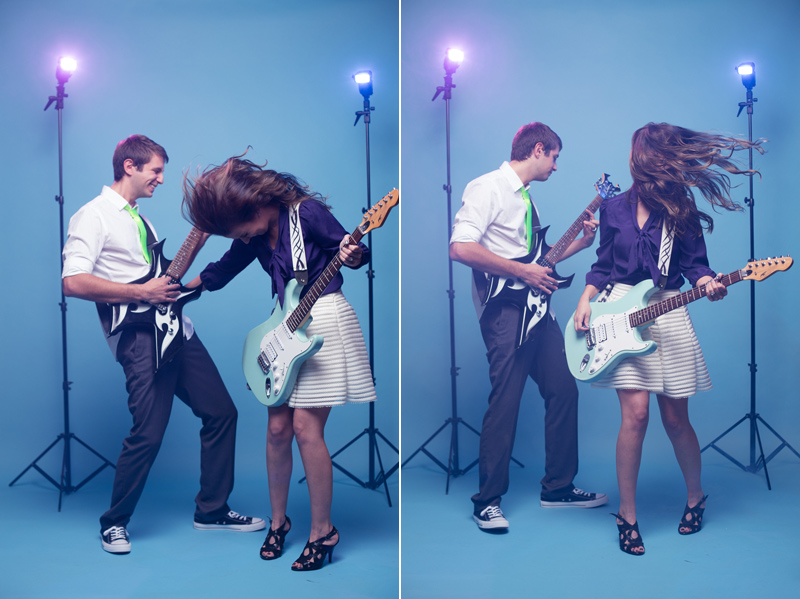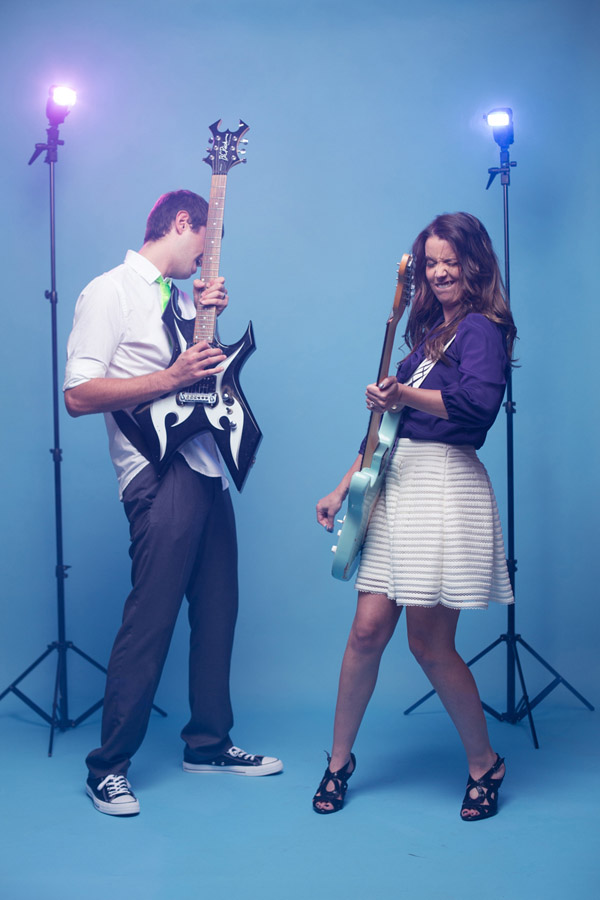 **Please stay tuned during this quick intermission while Ashley changes outfits.**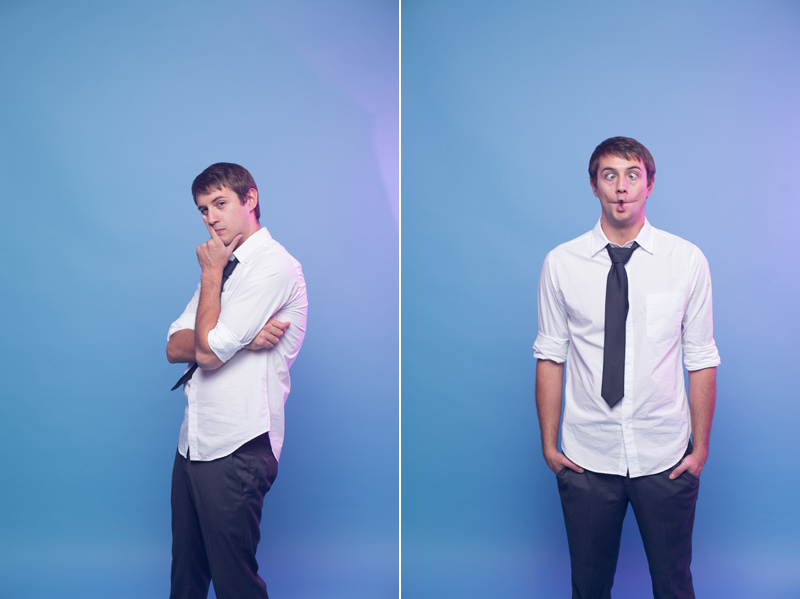 **We now return to our regularly scheduled photoshoot.**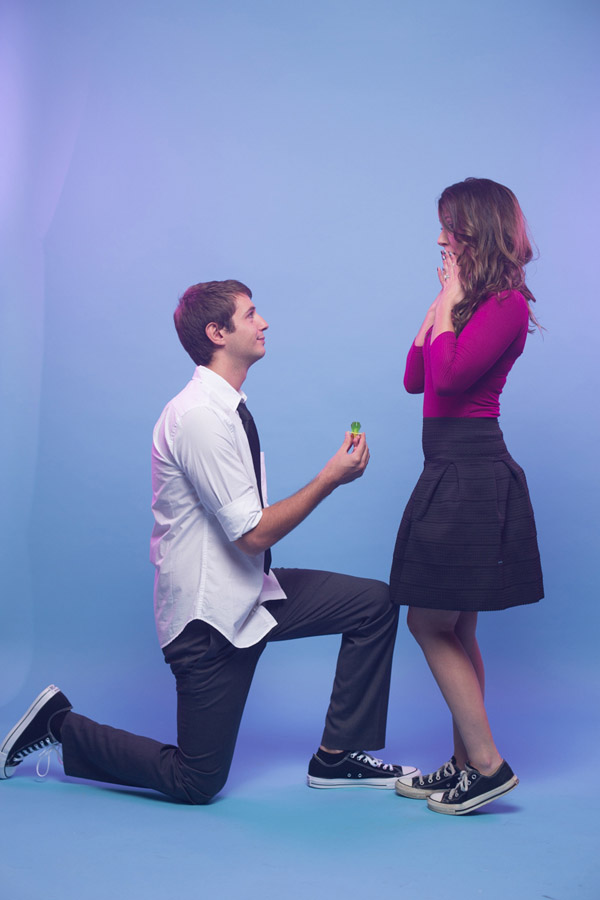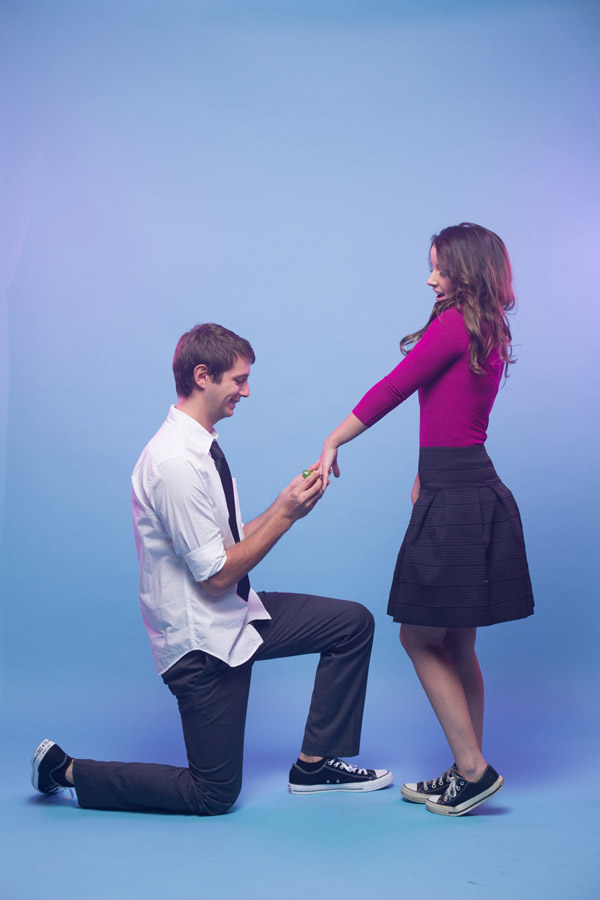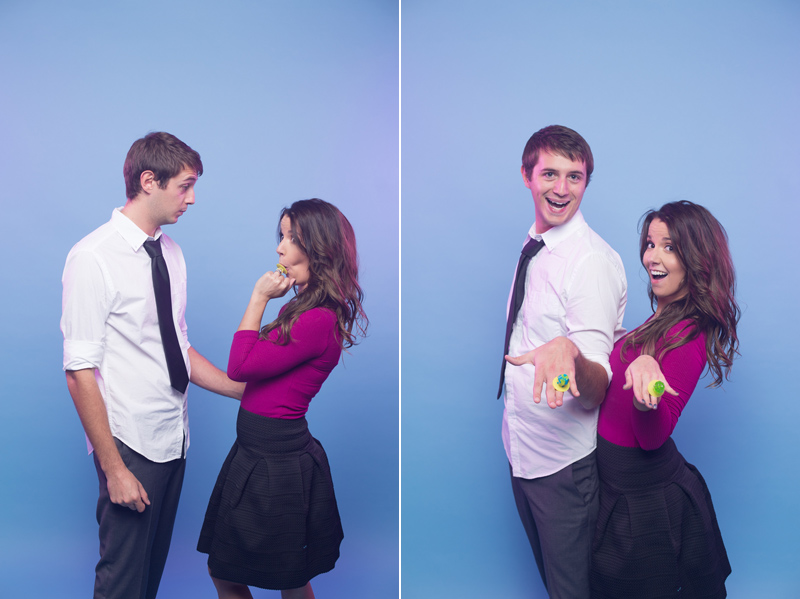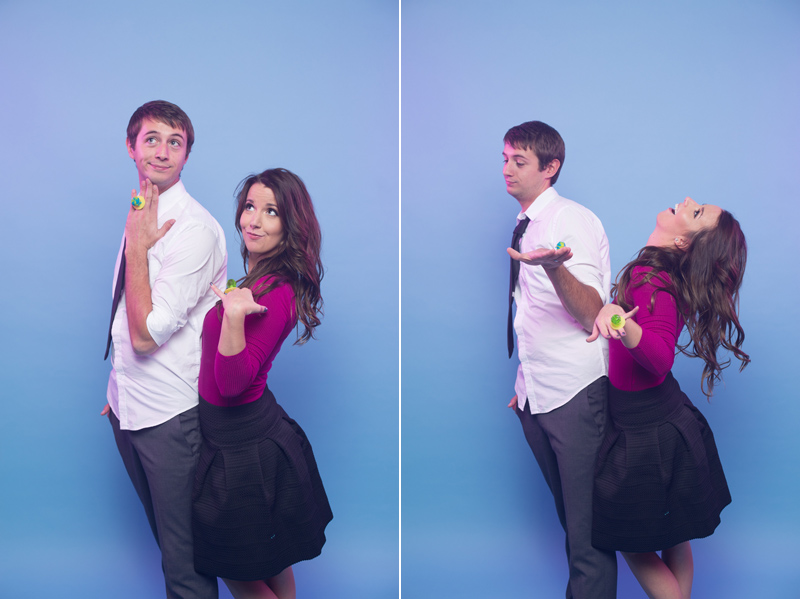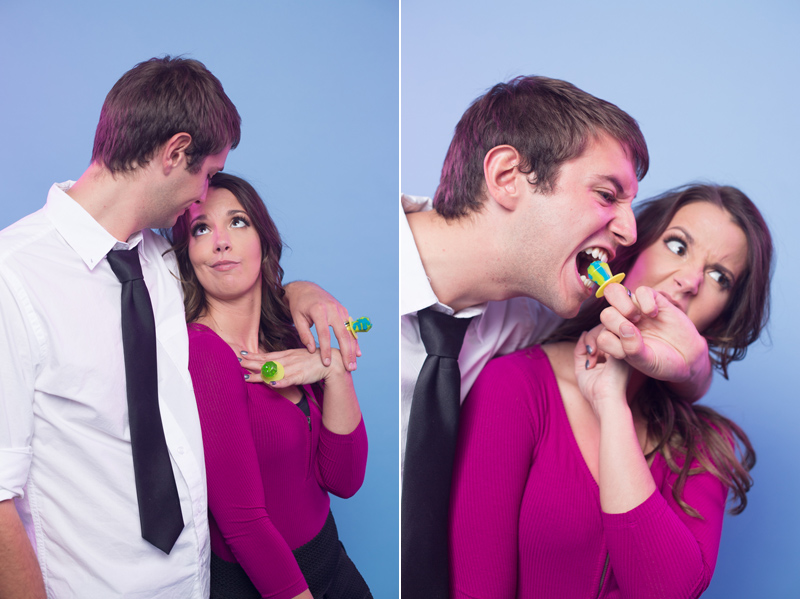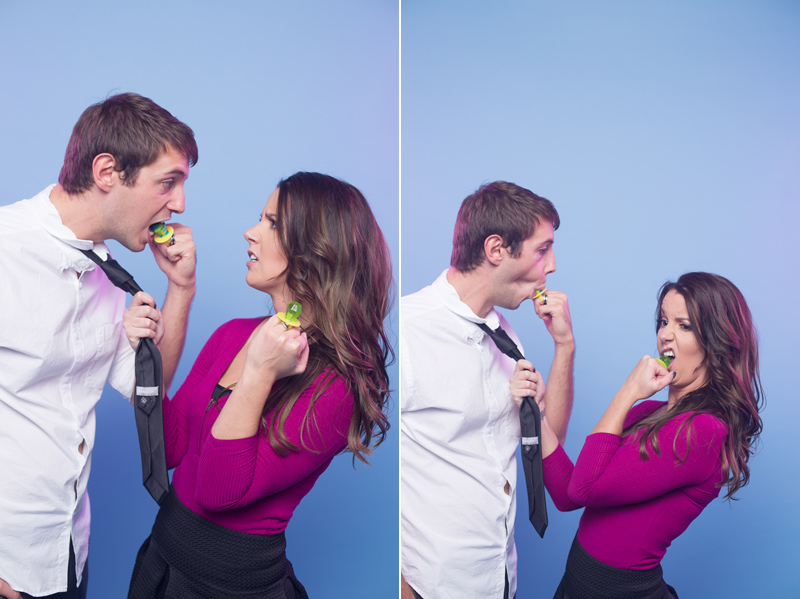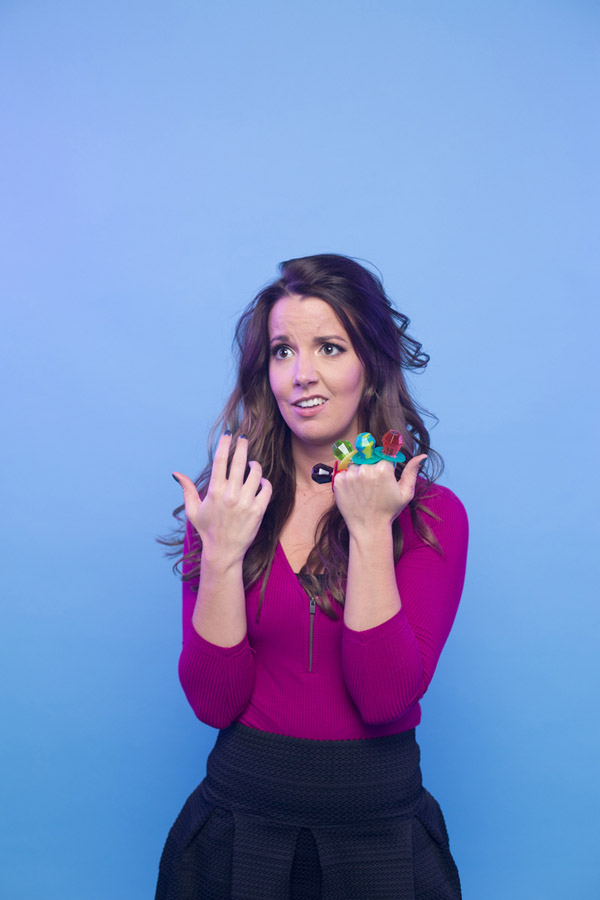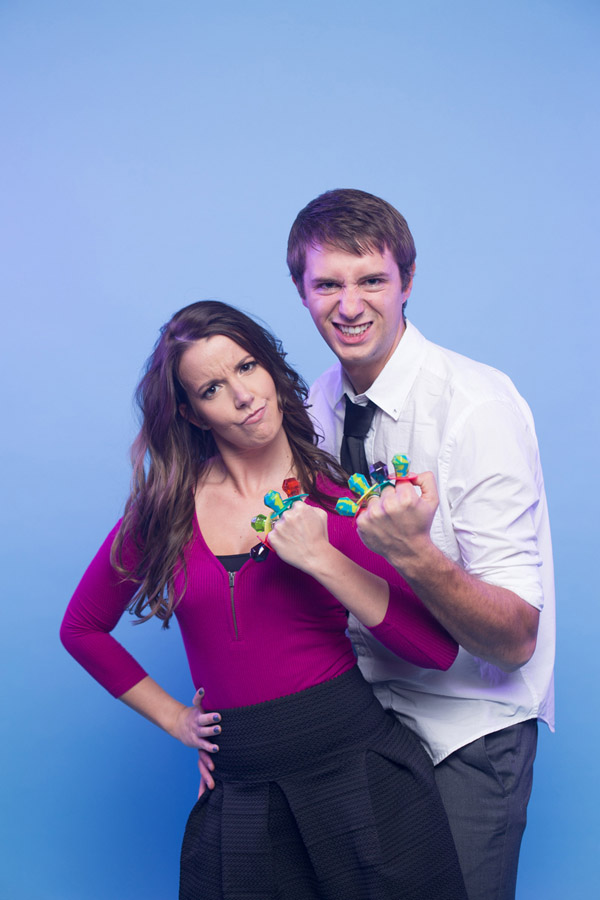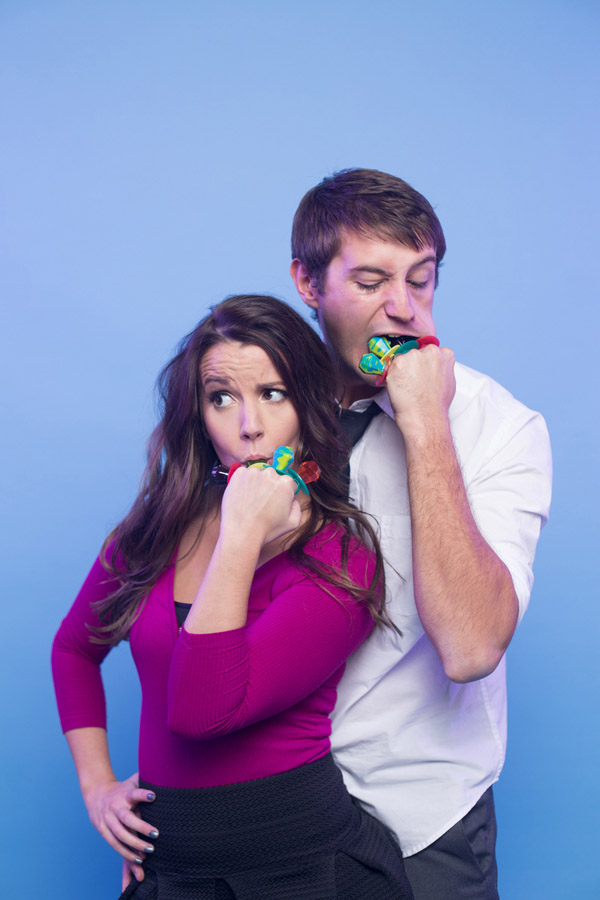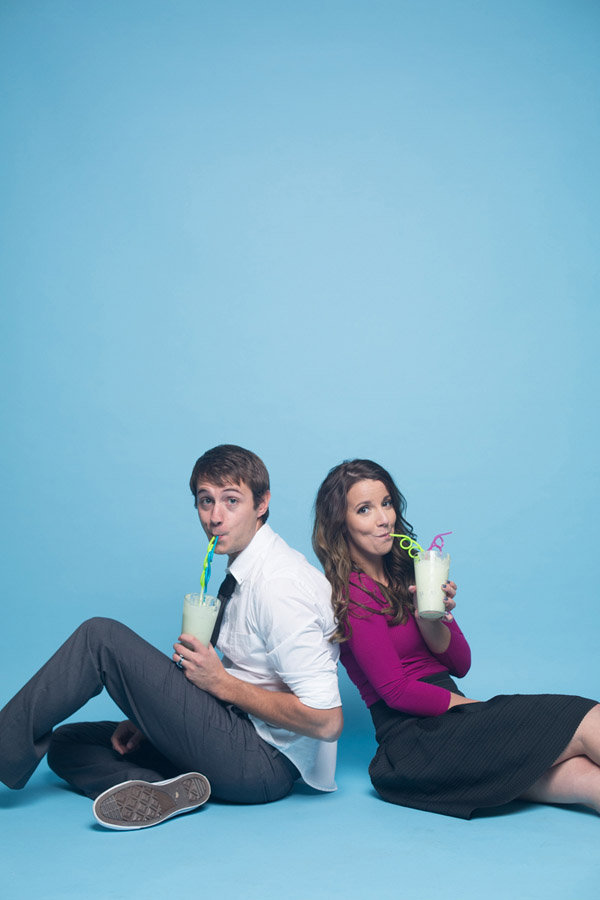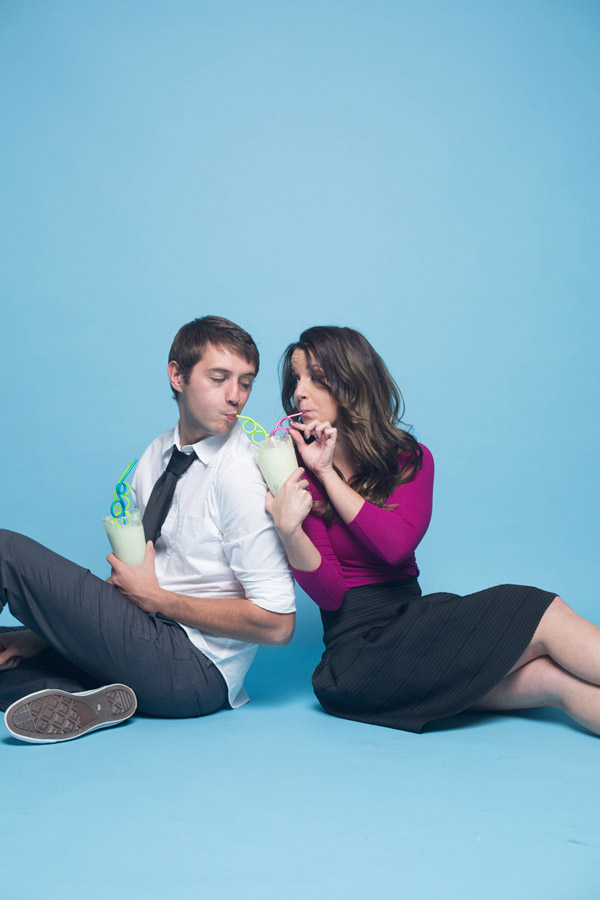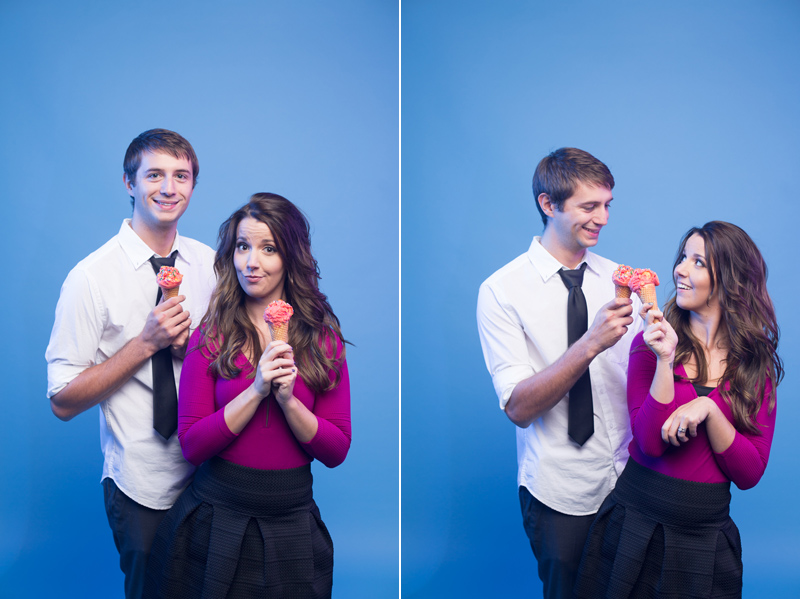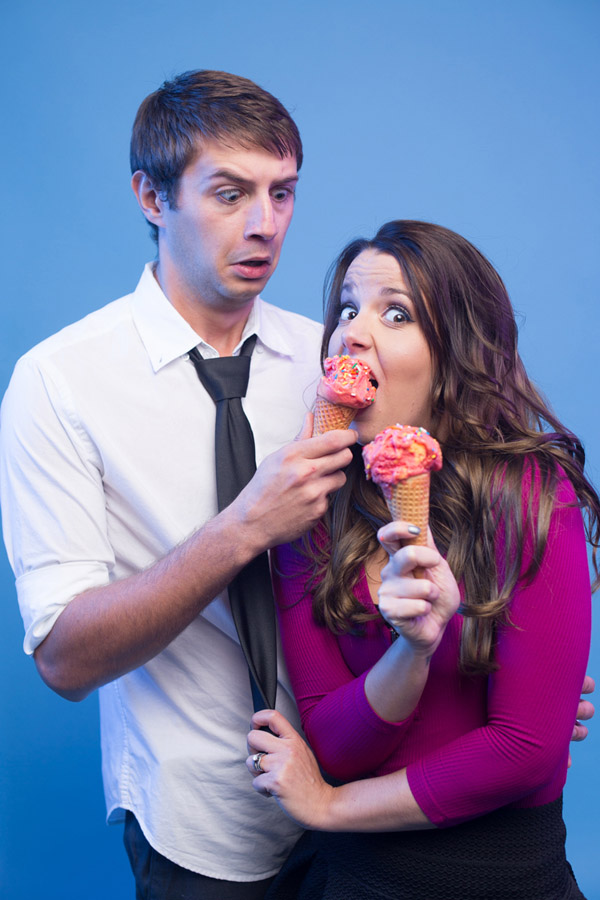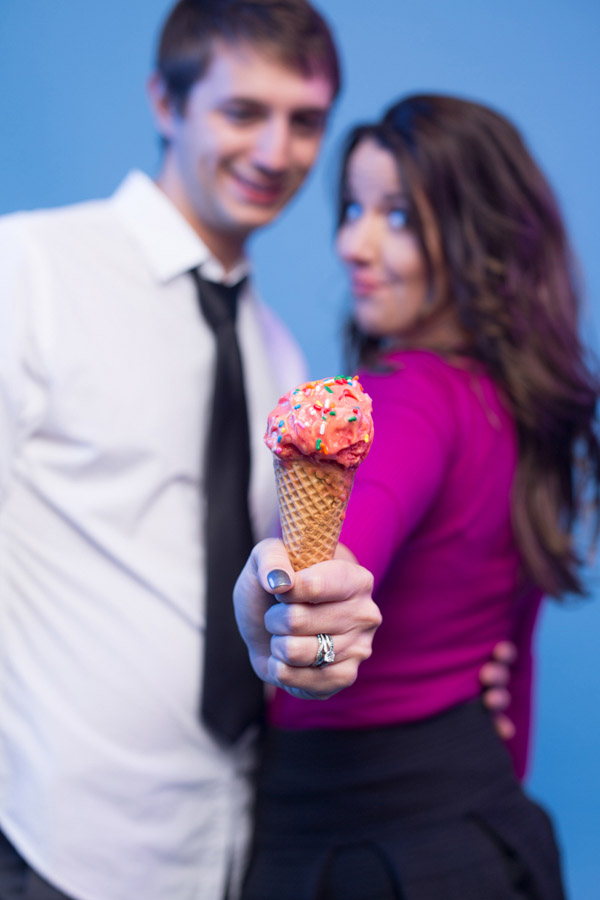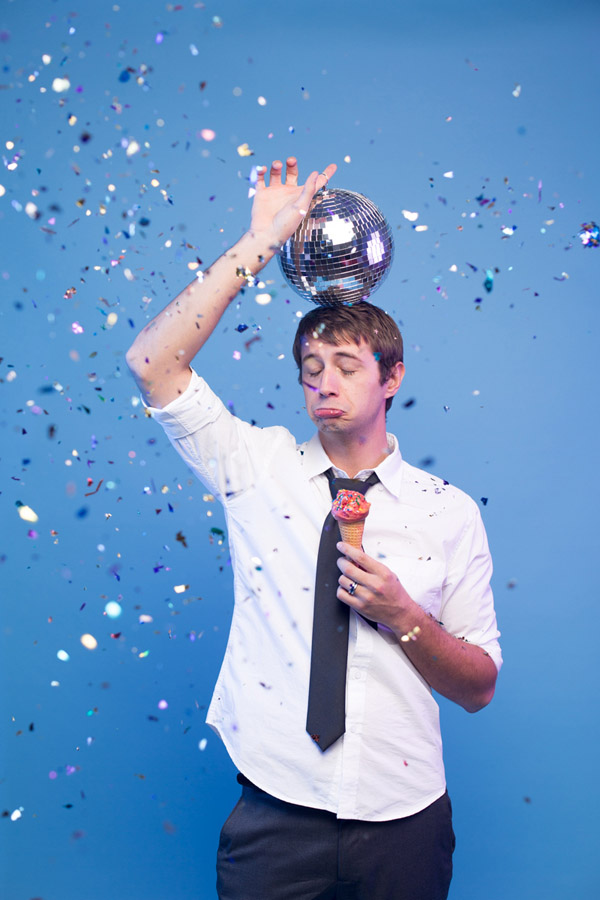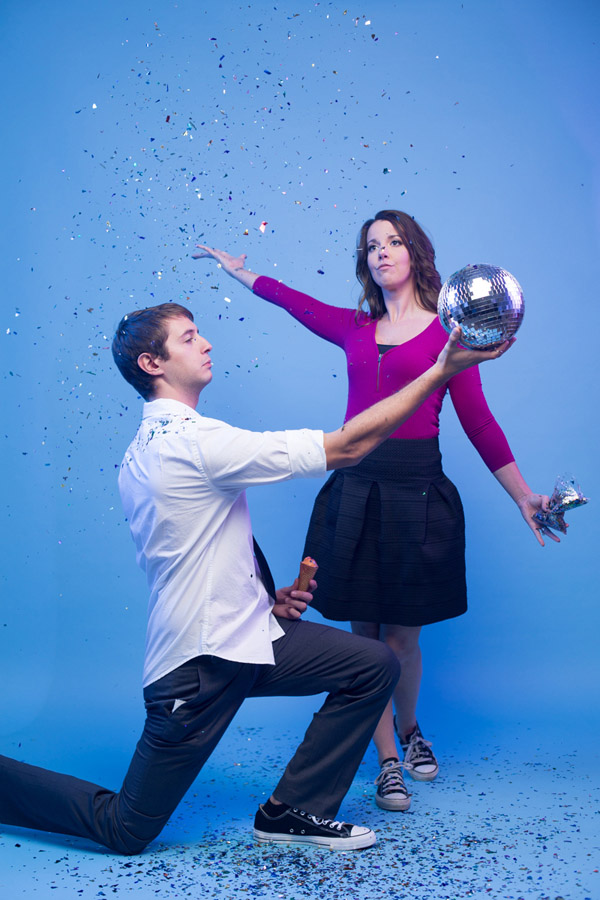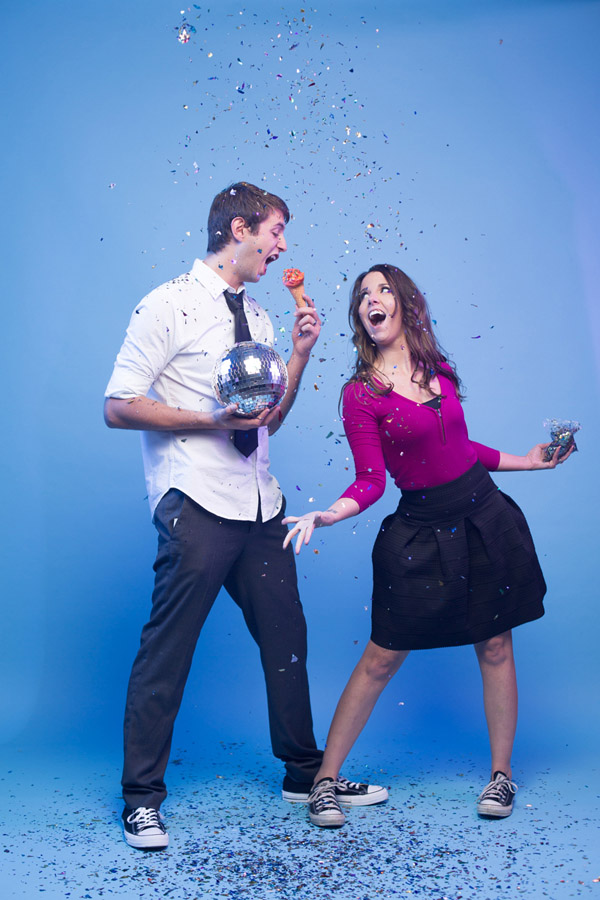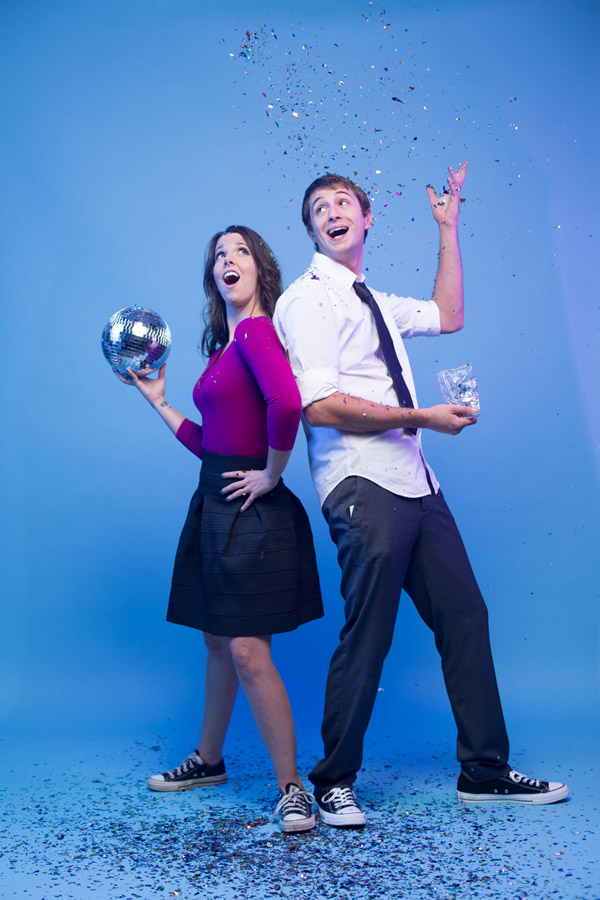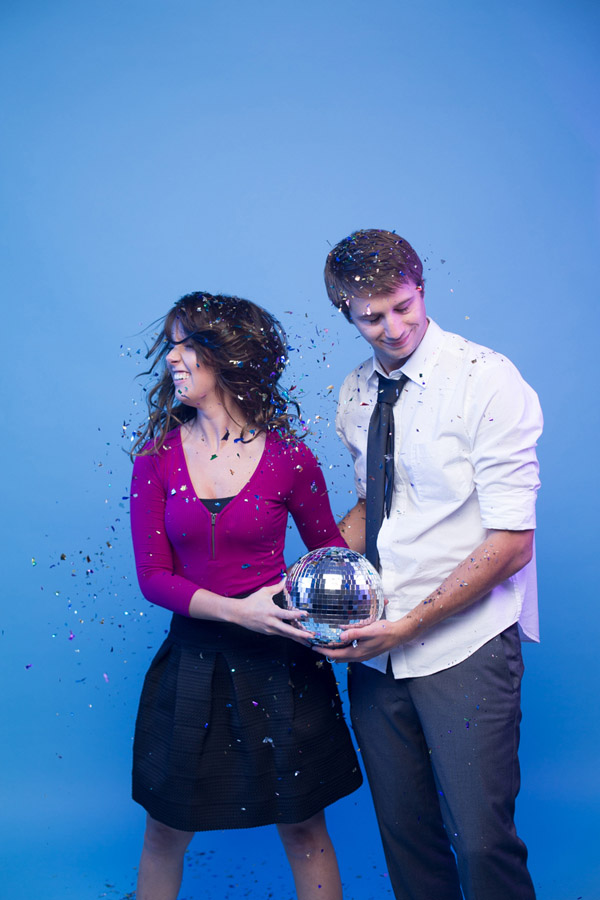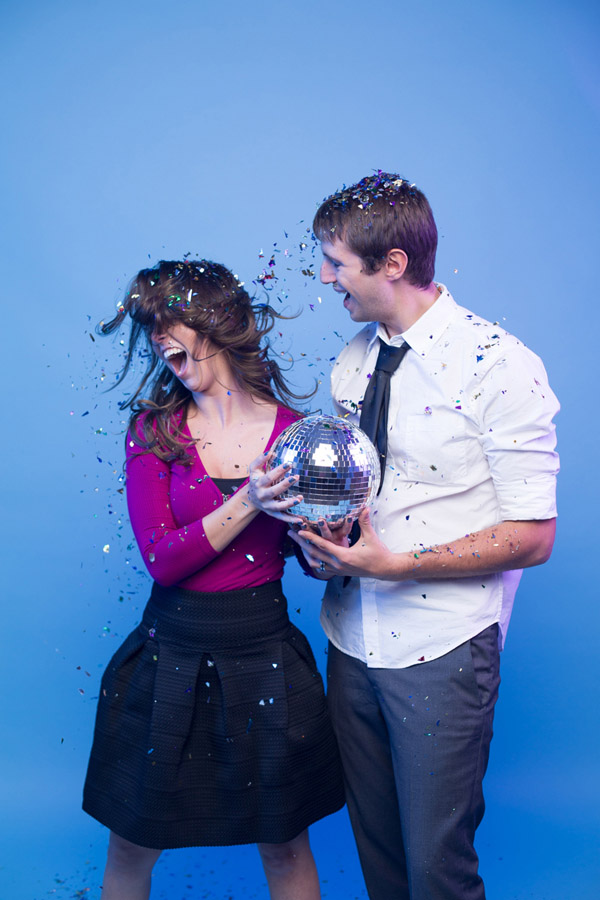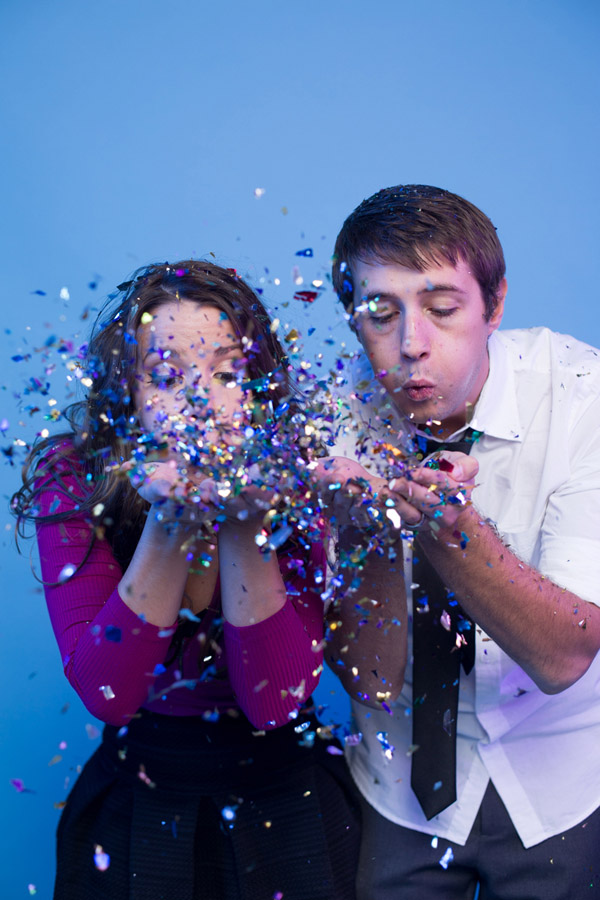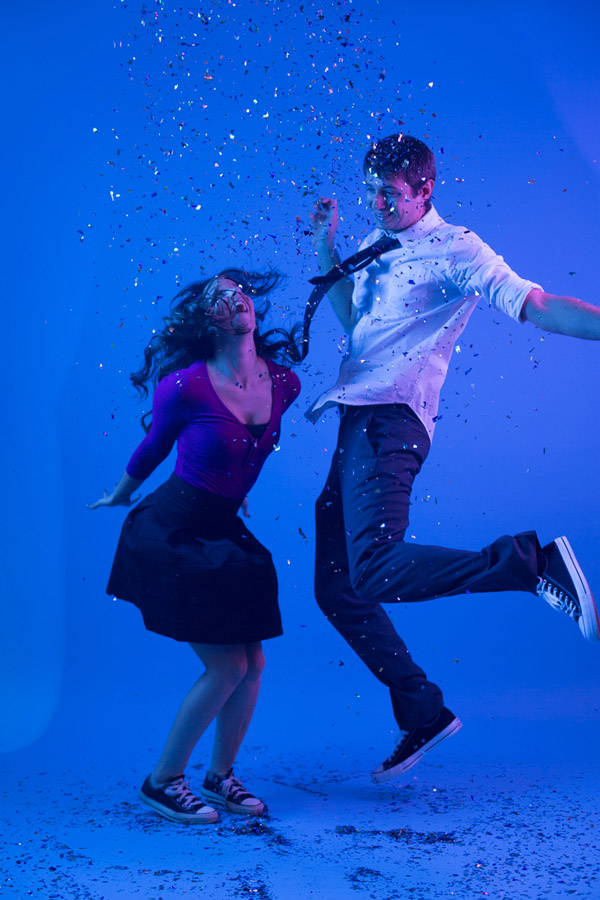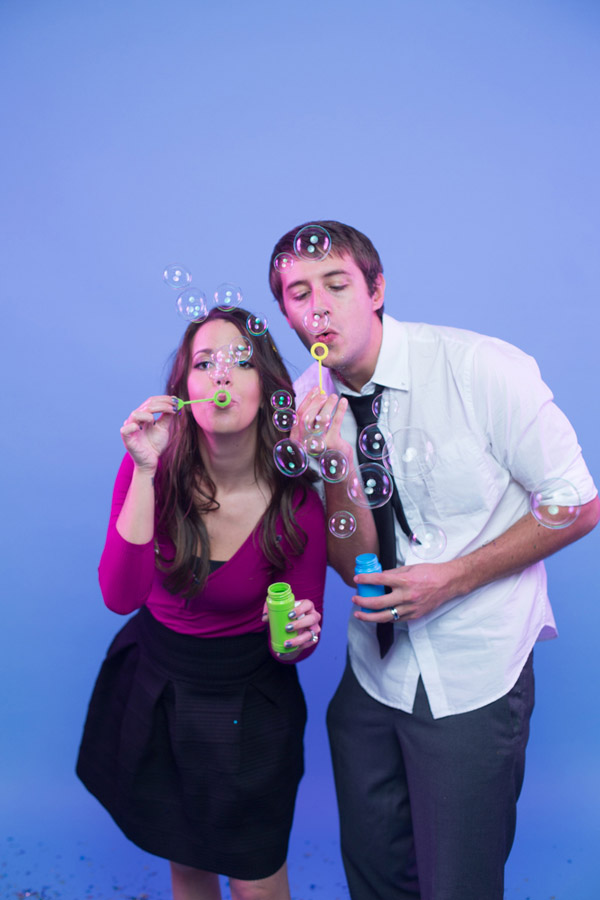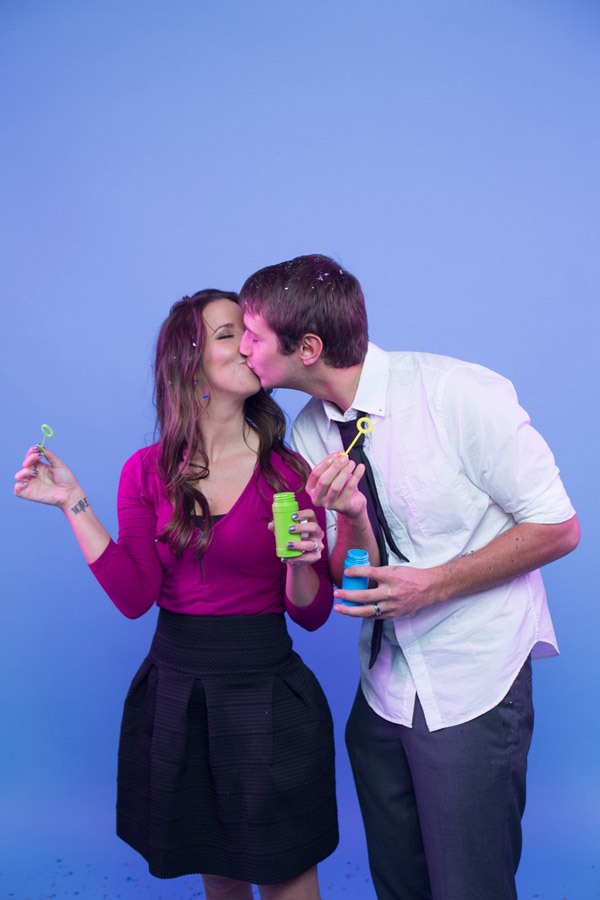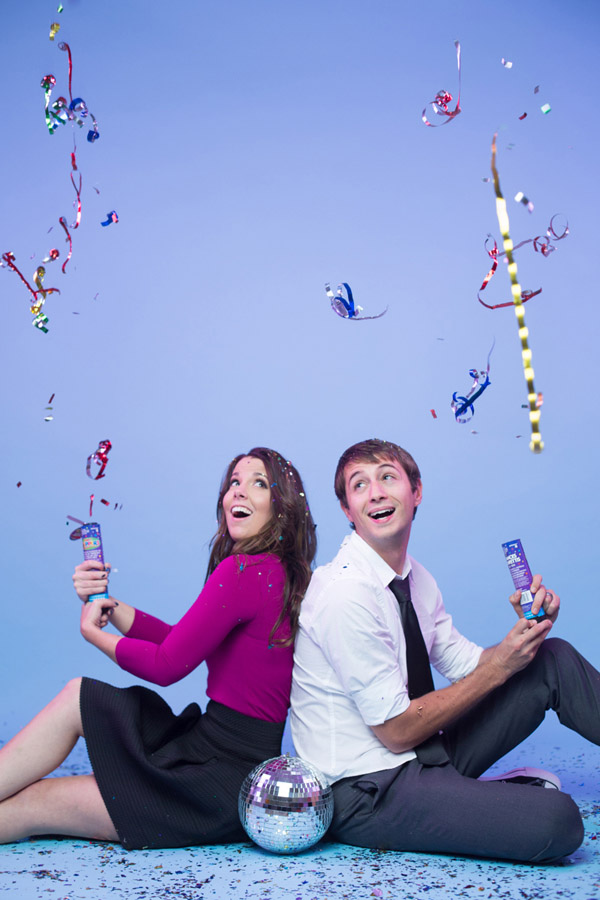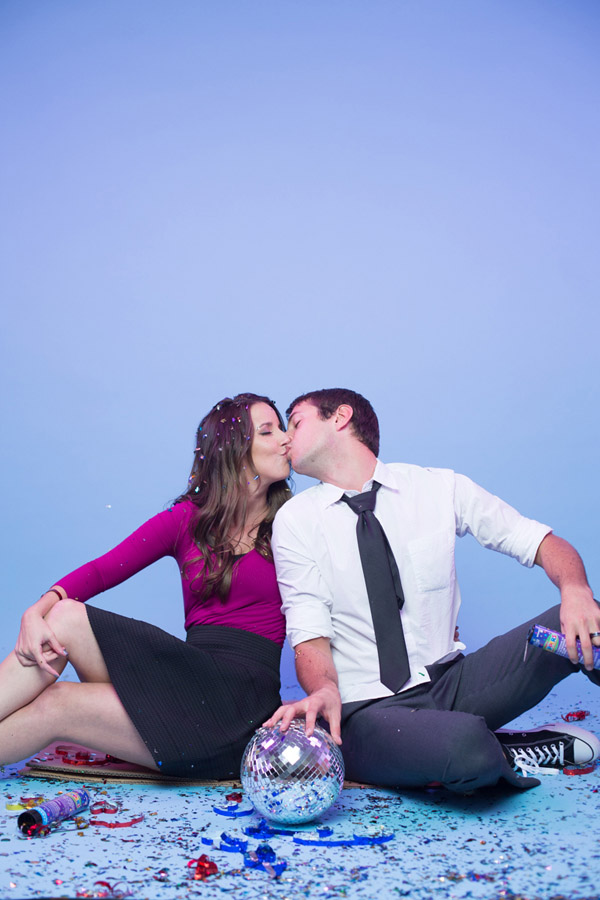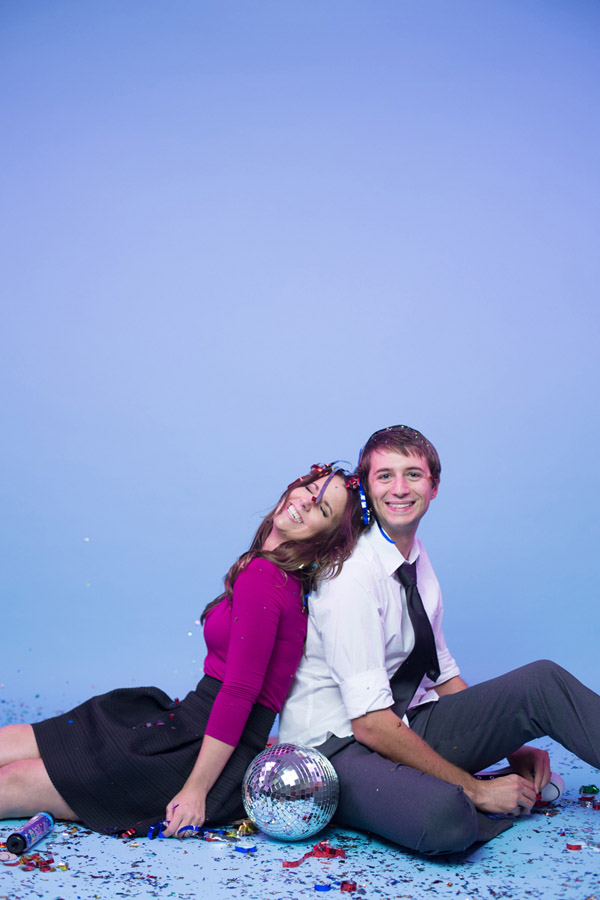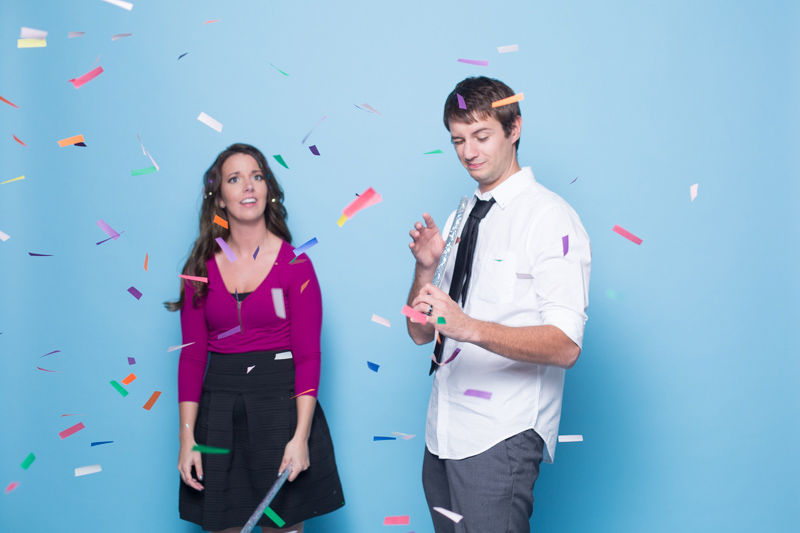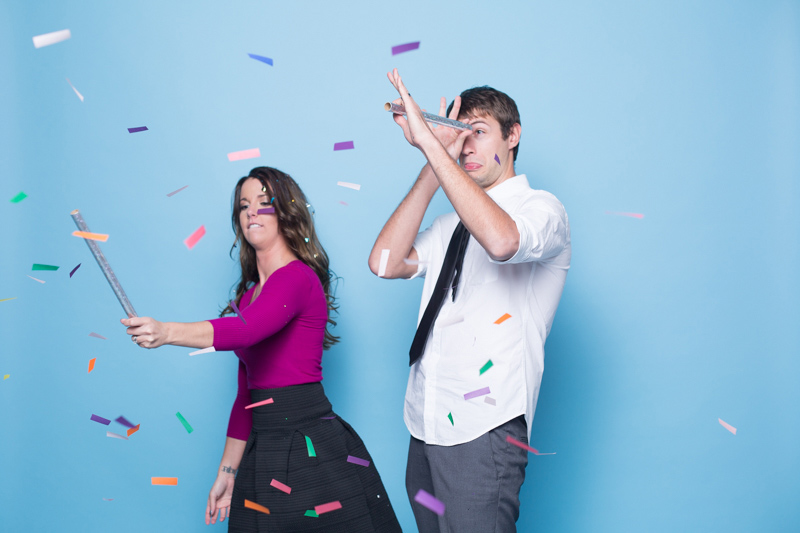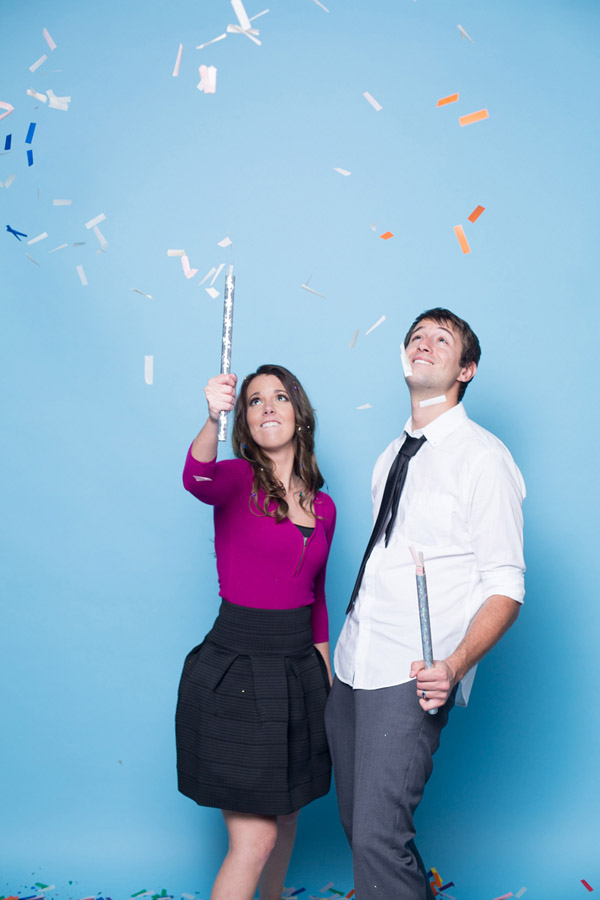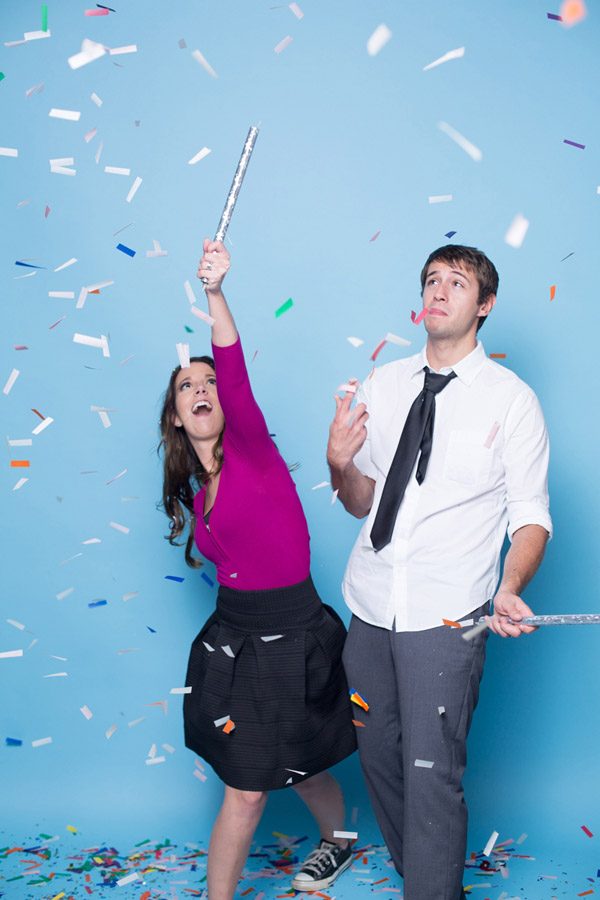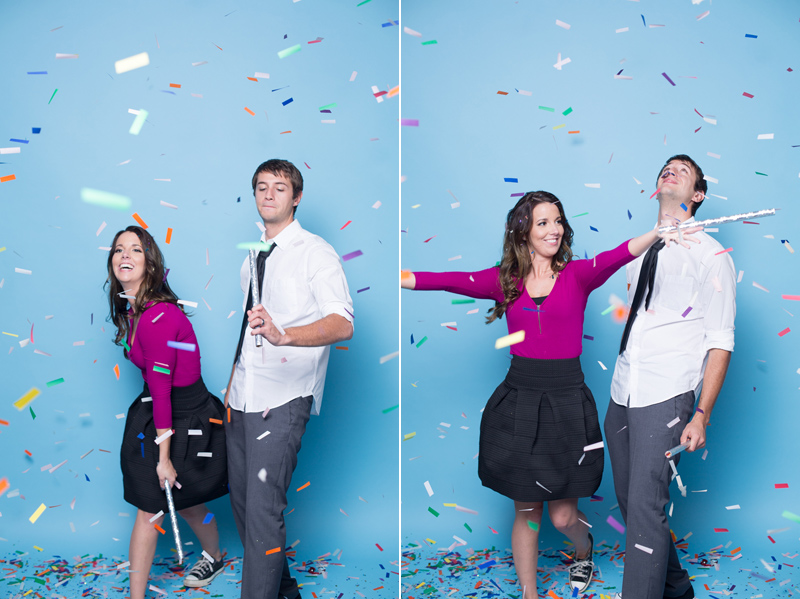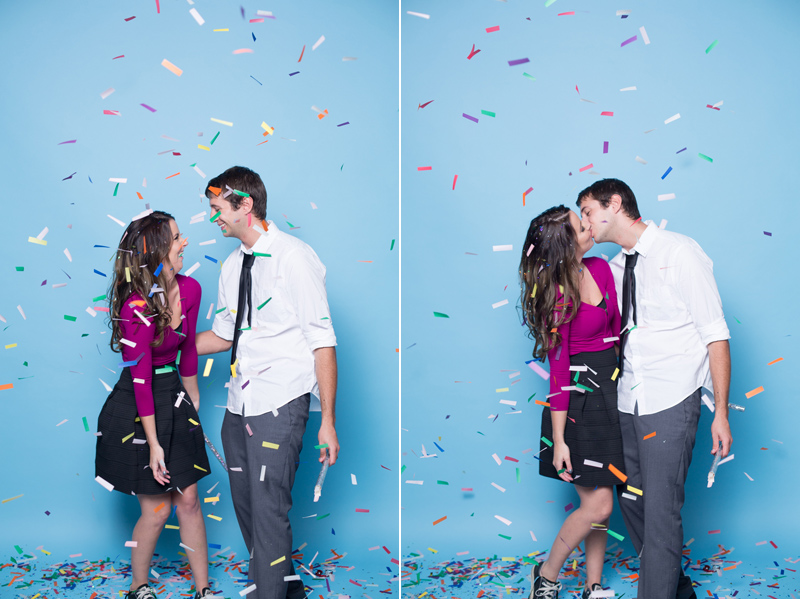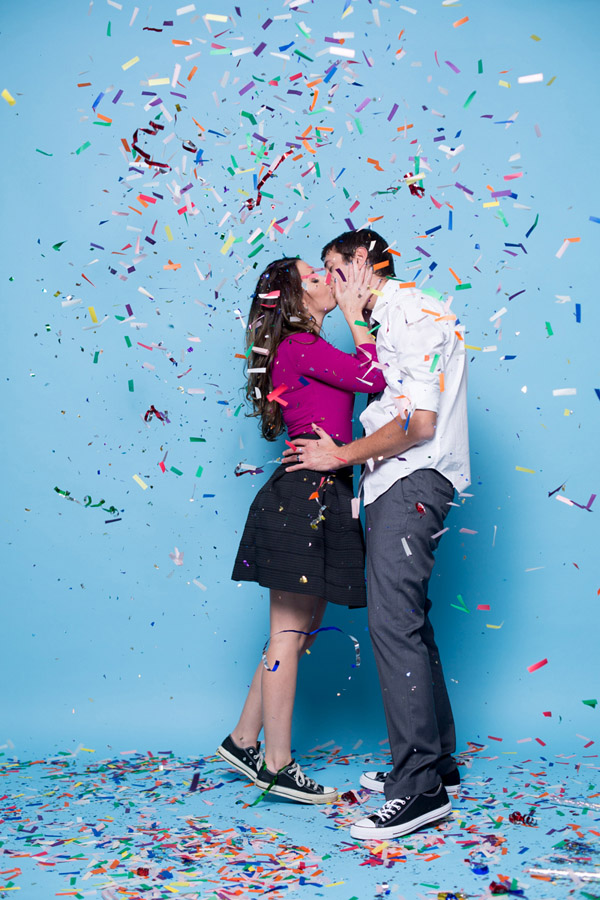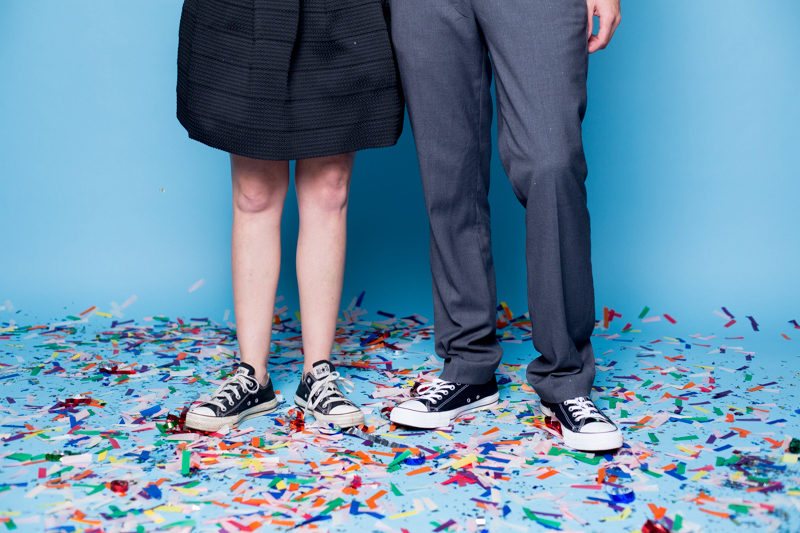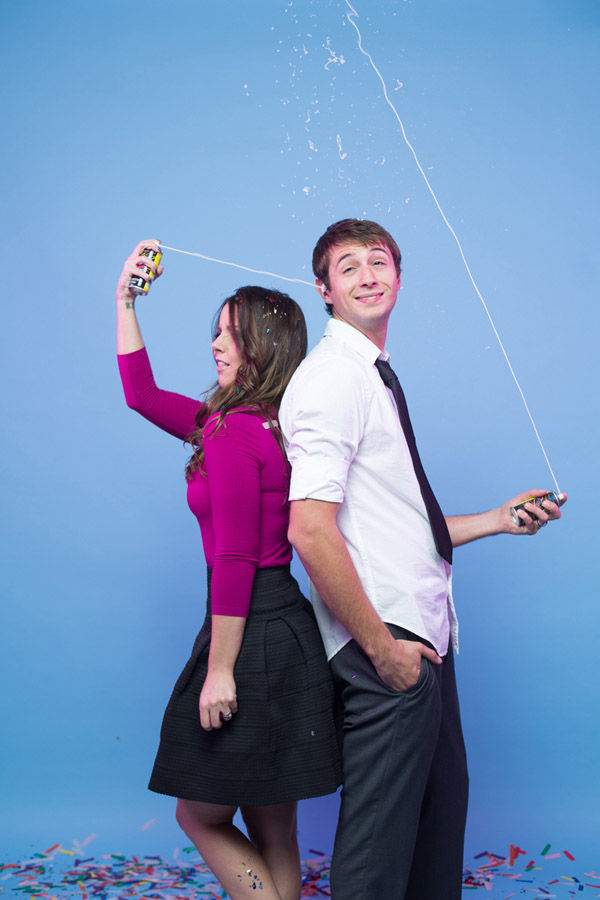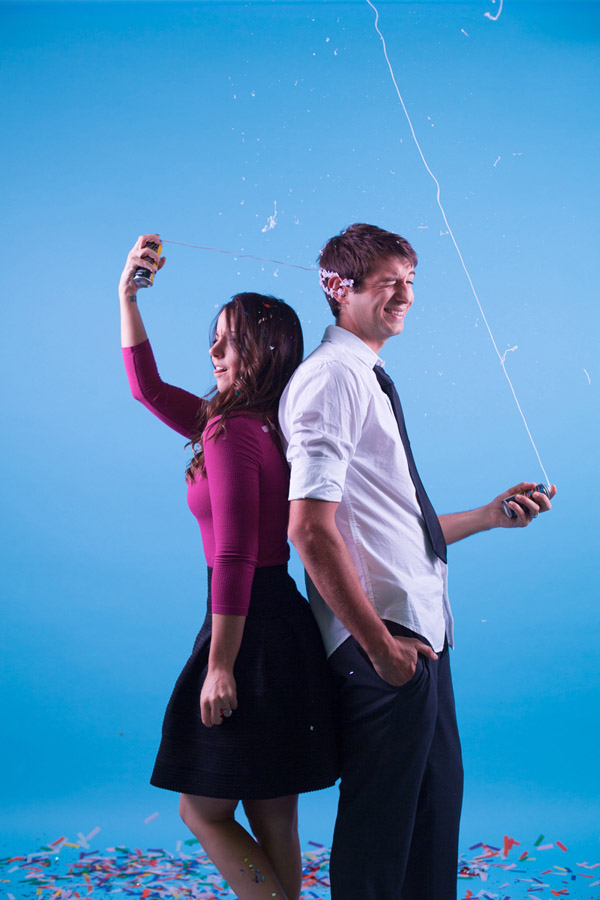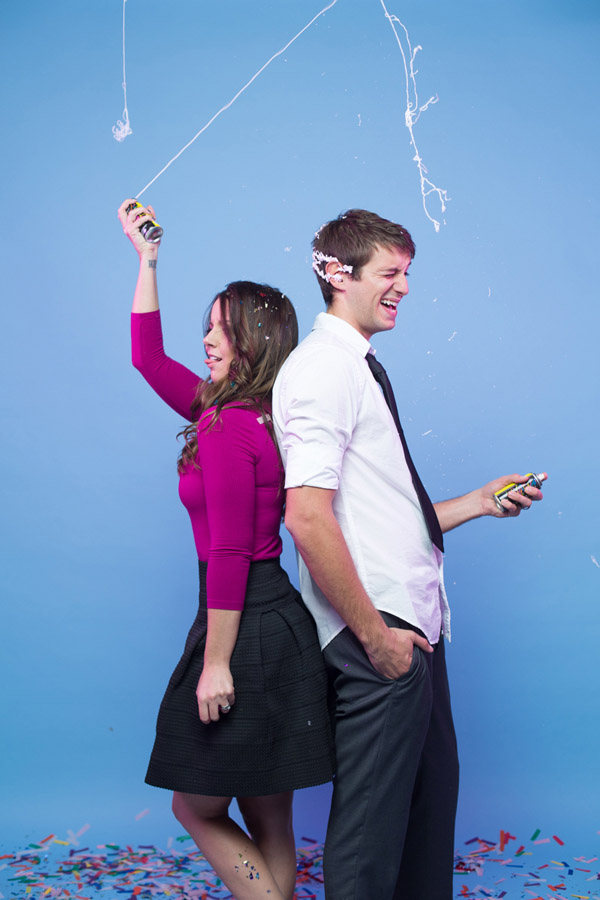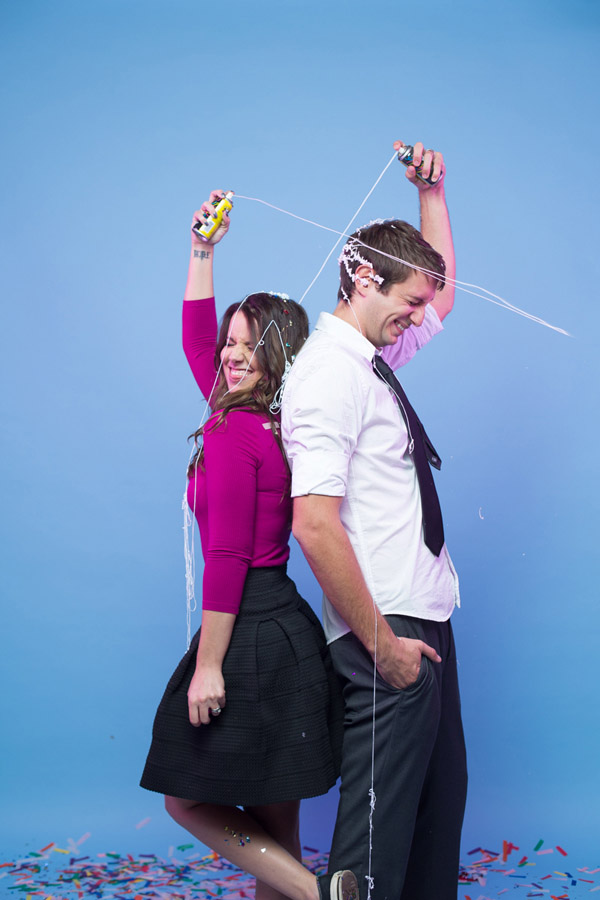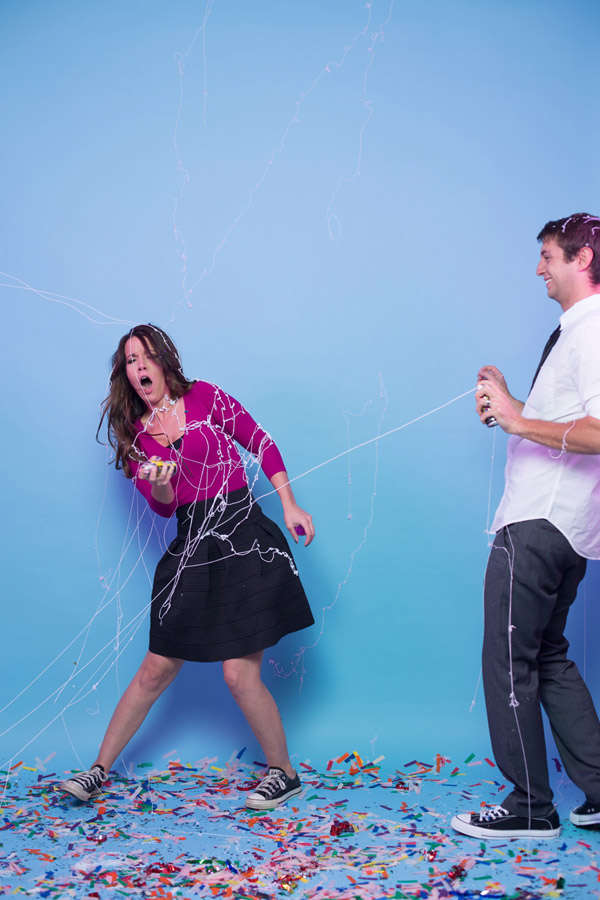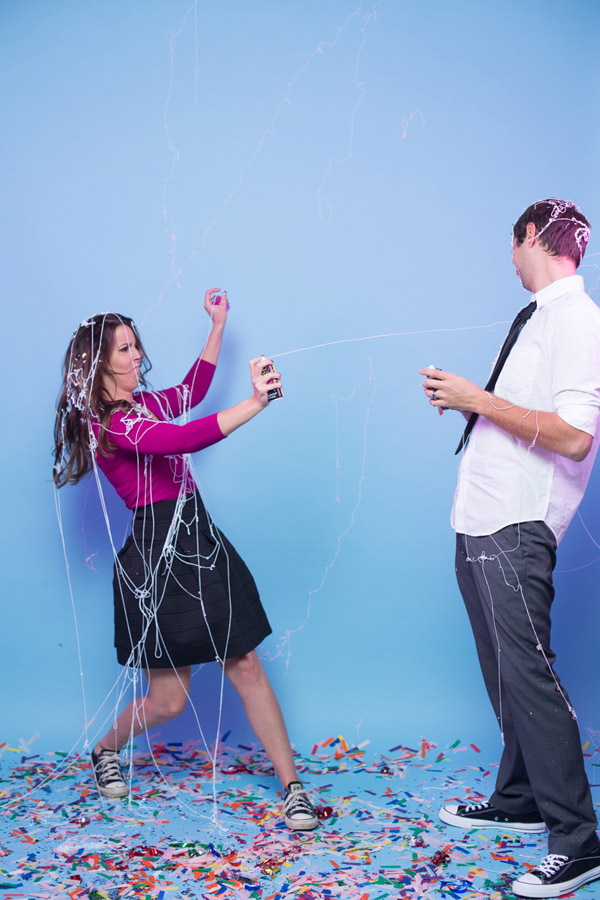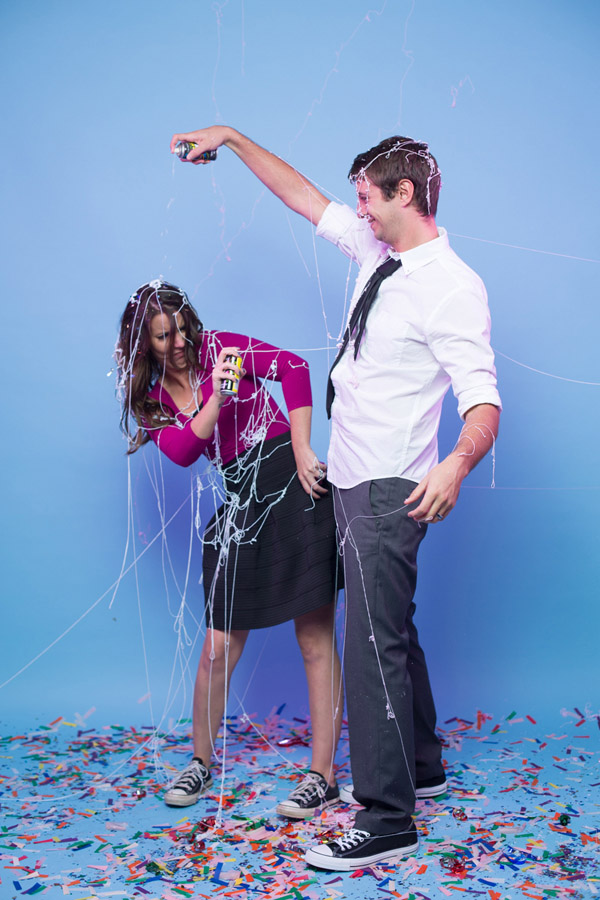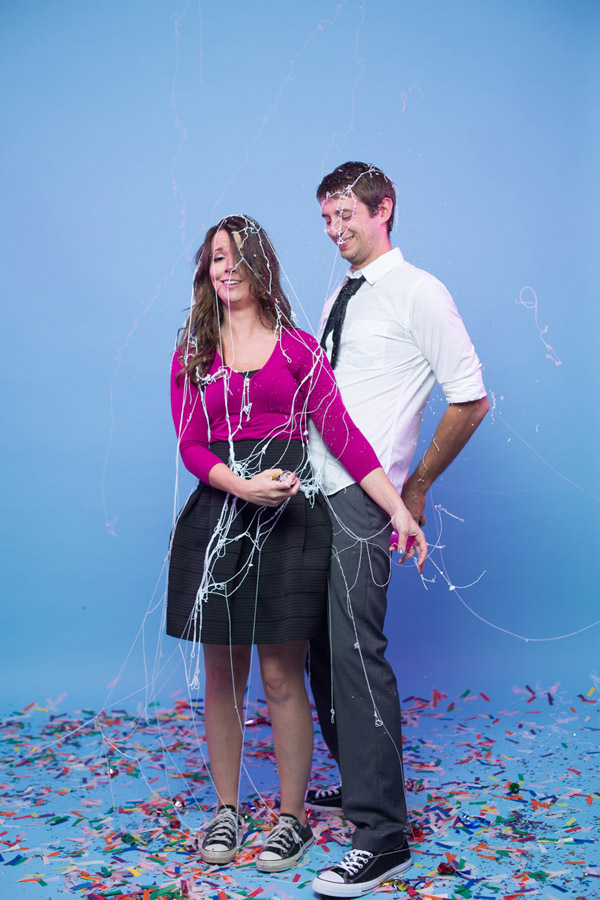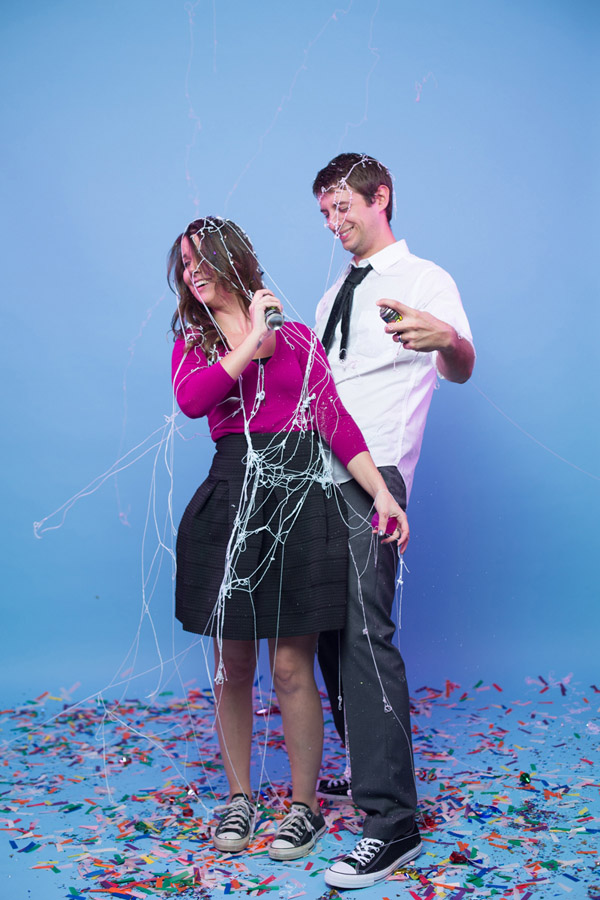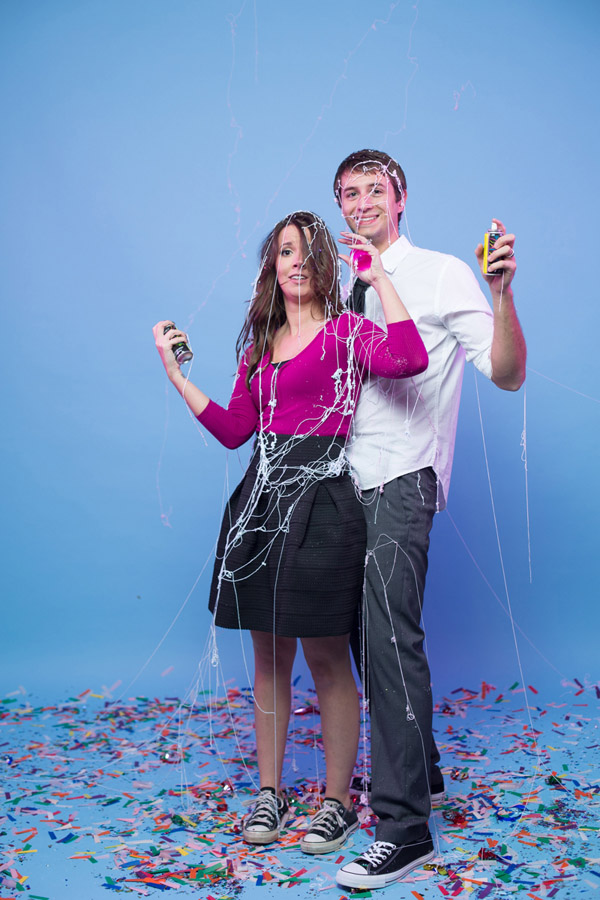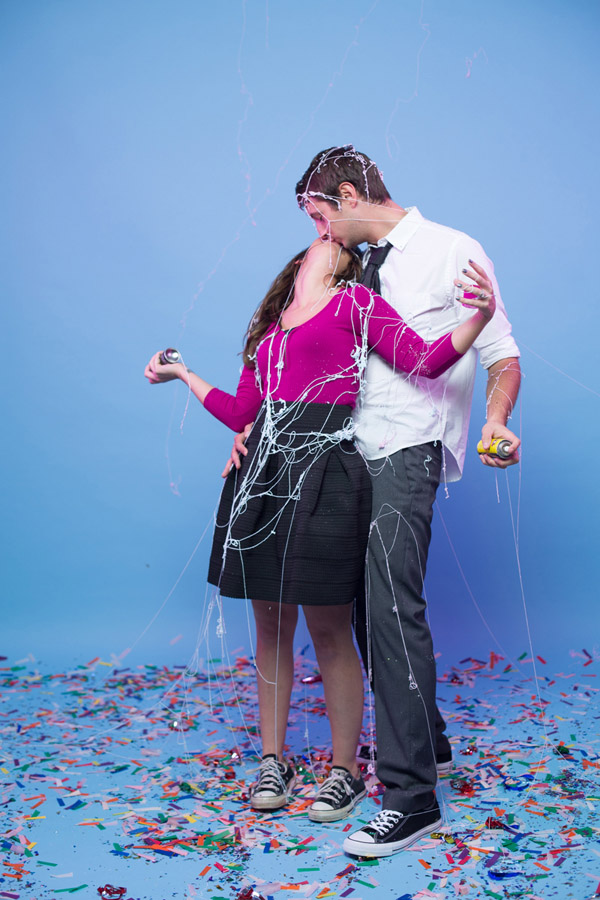 Cleanup….isle 1.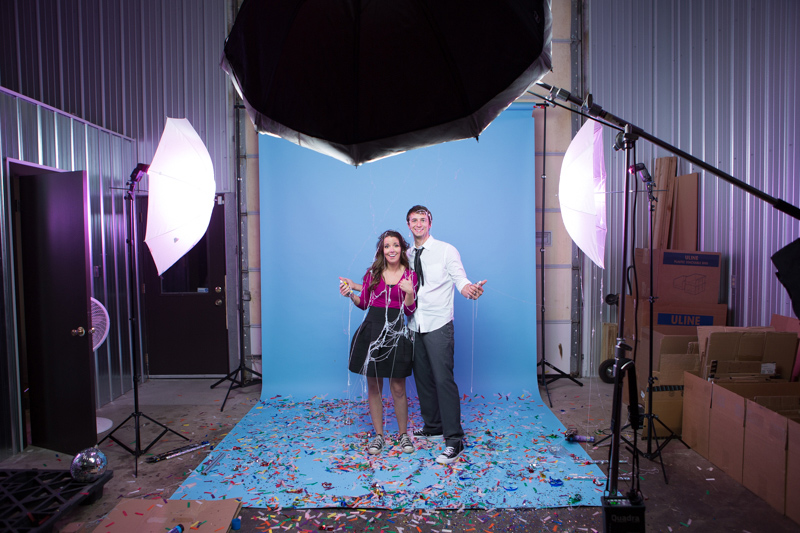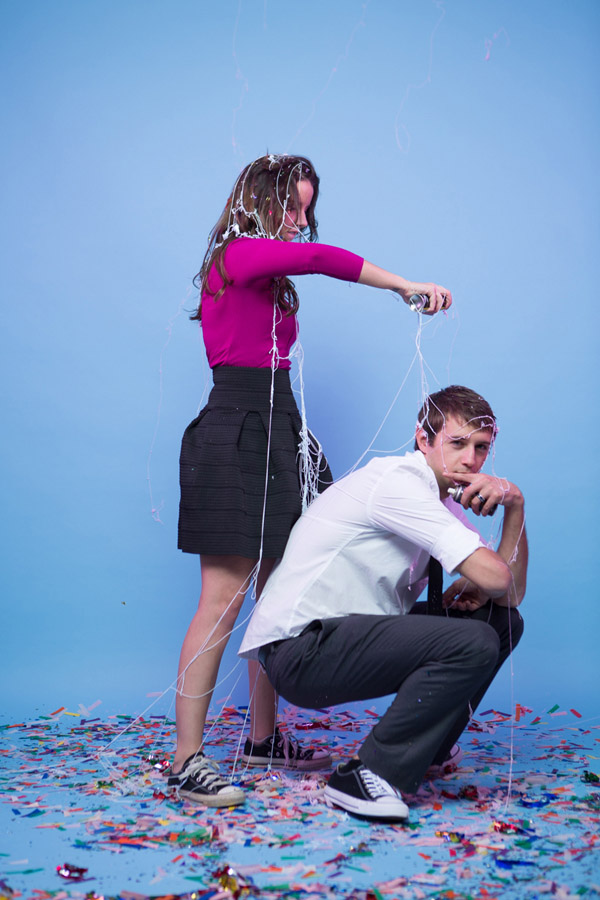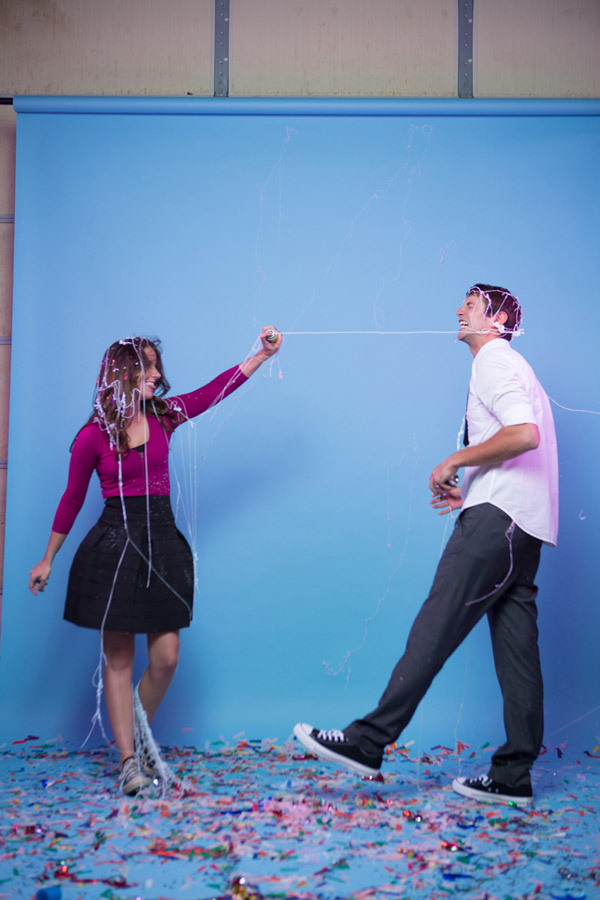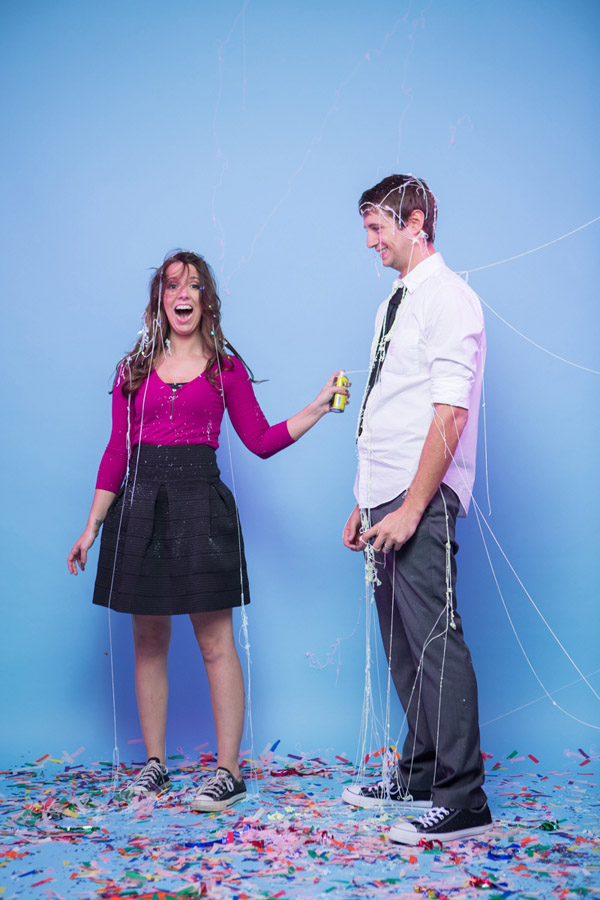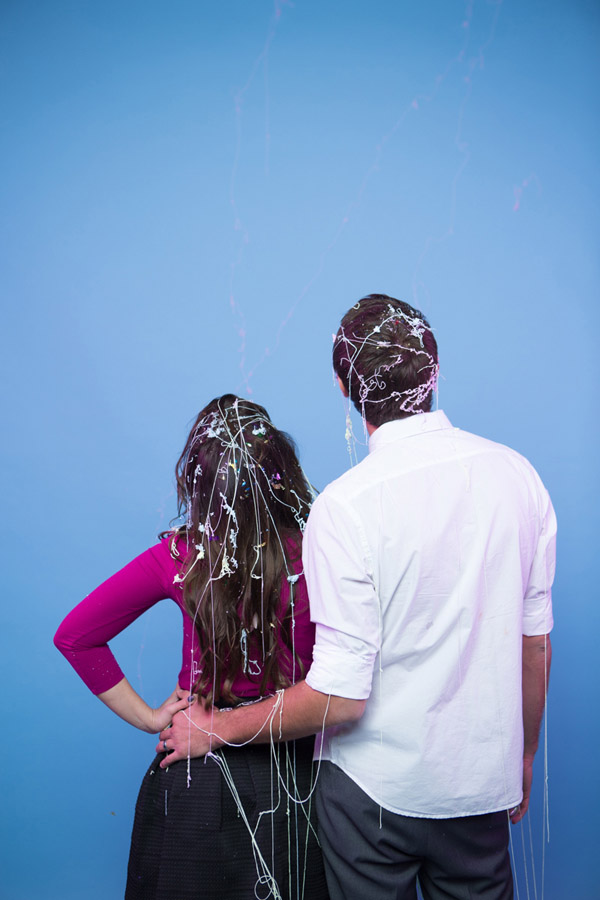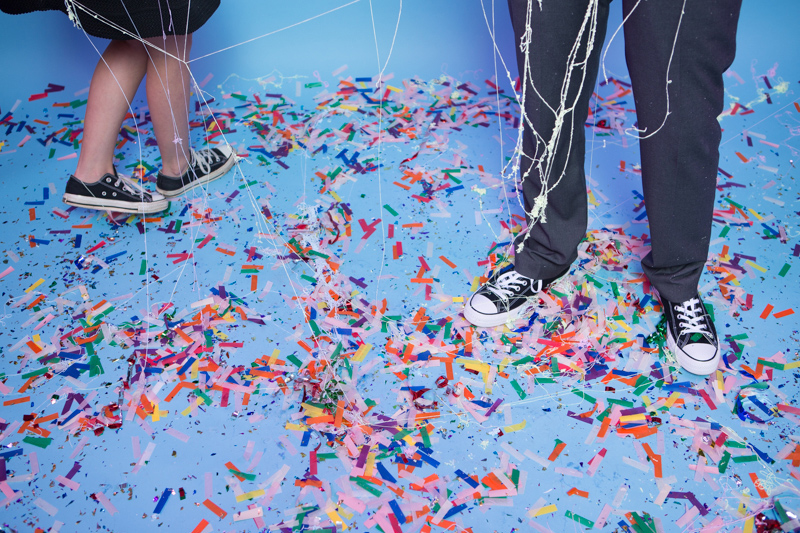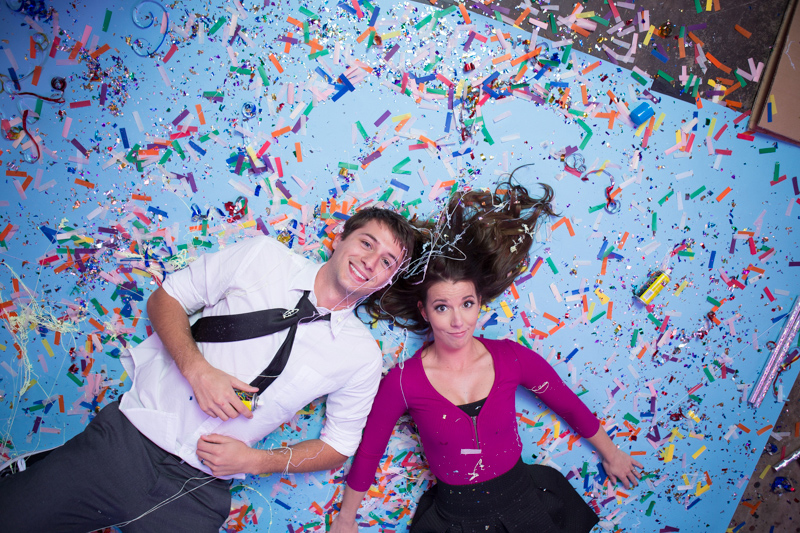 If you ask me, this is the perfect explanation of this couple, all wrapped up into a single photo.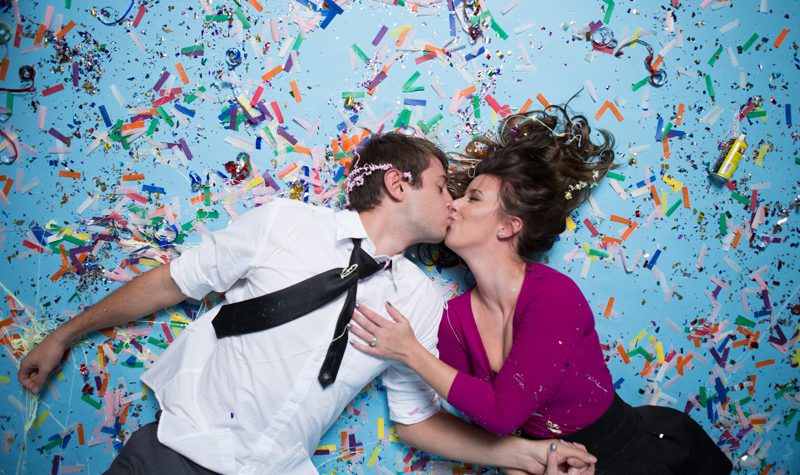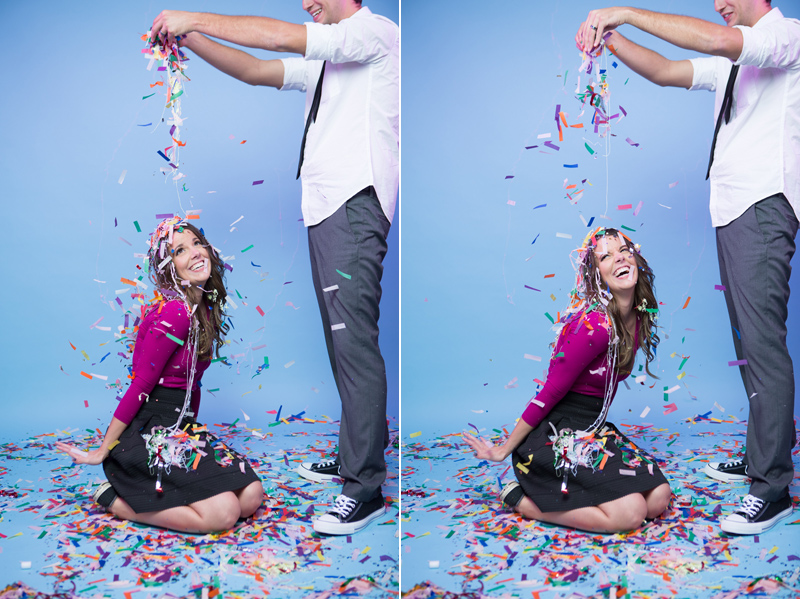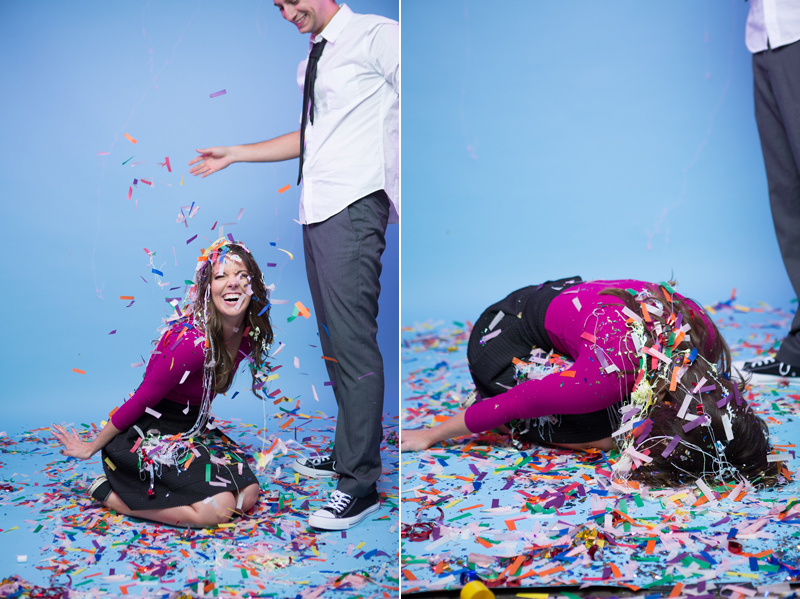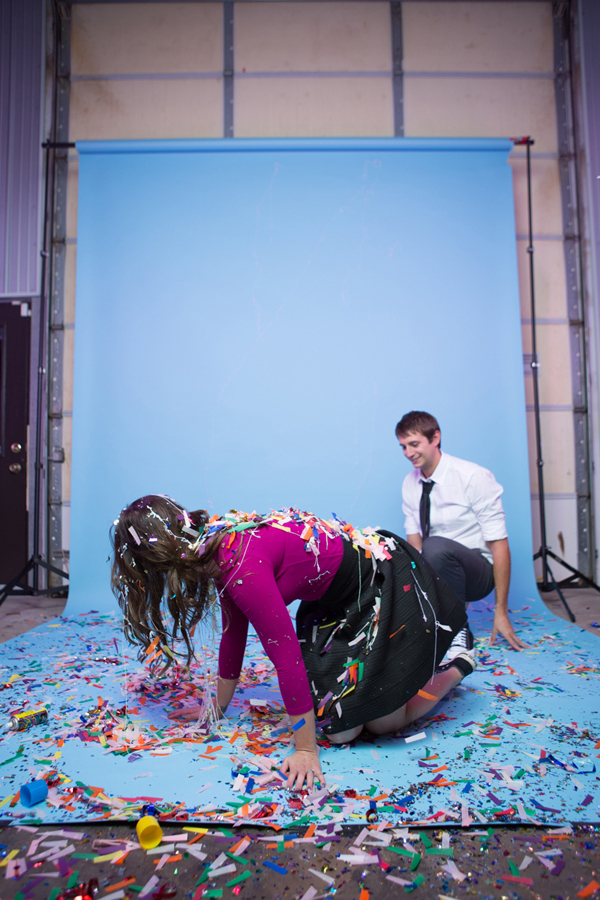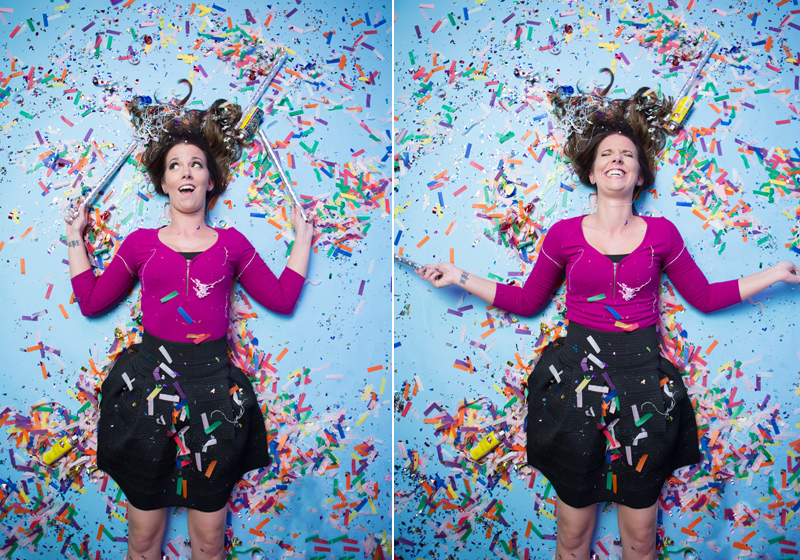 I can't even begin to say how much fun we had on this shoot. HUGE thanks to Ashley and Josh for all of your creative input and collaboration on this! You guys are the bomb! Can't wait for the big day!!!
Ready to plan YOUR engagement session? Head over to our CONTACT page and drop us a line. We'd love to hear from you!