Yesterday turned out to be a relax day, which was nice, considering how many long days and late nights we've been having here in Tanzania. Even though we needed a bit of rest, it was still hard to consider not going out and taking advantage of being in this beautiful country. There are so many things to do and see here that even when you need the rest, you still think about what else you could be spending your time on.
After feeling a bit guilty about resting yesterday, today made up for it, 110%.
Today's plan was to head in a few different directions. In the morning, our first stop was to drop into a local dealer's office for Steve to cut a few stones. Here in Tanzania, it just so happens that it is illegal to export Tanzanite in rough form if it is anywhere over a gram in weight. This means that before exporting any pieces that fit the criteria, they must be cut and polished and be in a "finished" state. This the government's attempt at keeping the processing of tanzanite to its home country, which of course is beneficial for Tanzania's economy.
One of the dealers that we met with a few days back had actually offered to have their cutter take care of a few stones for Steve. Most of the time, Steve likes to do all the cutting himself, but considering the price and the quality of the cutting that was offered, it was going to be more beneficial to just hand them over and free up more time to do other things.  All Steve was going to have to do was the pre-shaping.
Here's Steve going at it!  Nancy wanted Steve to smile more.  🙂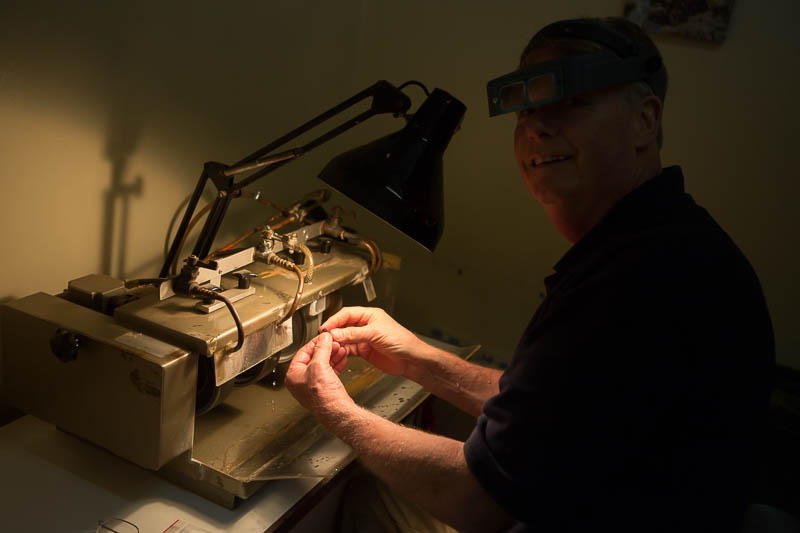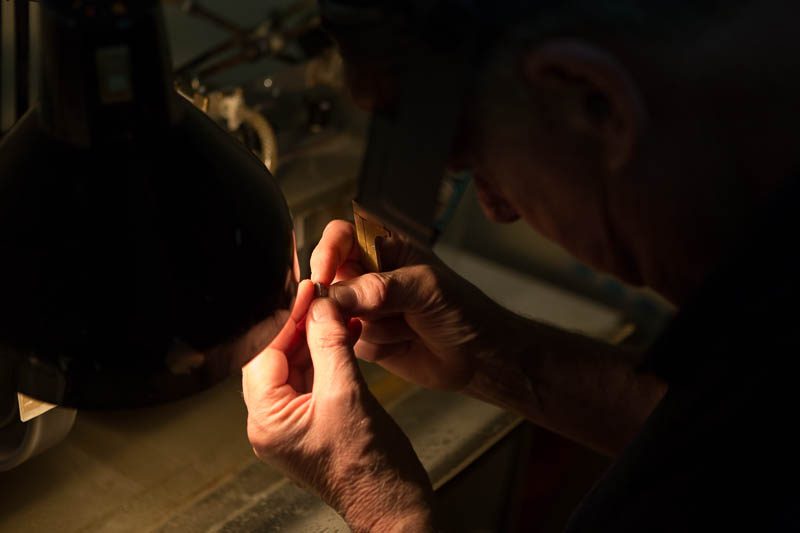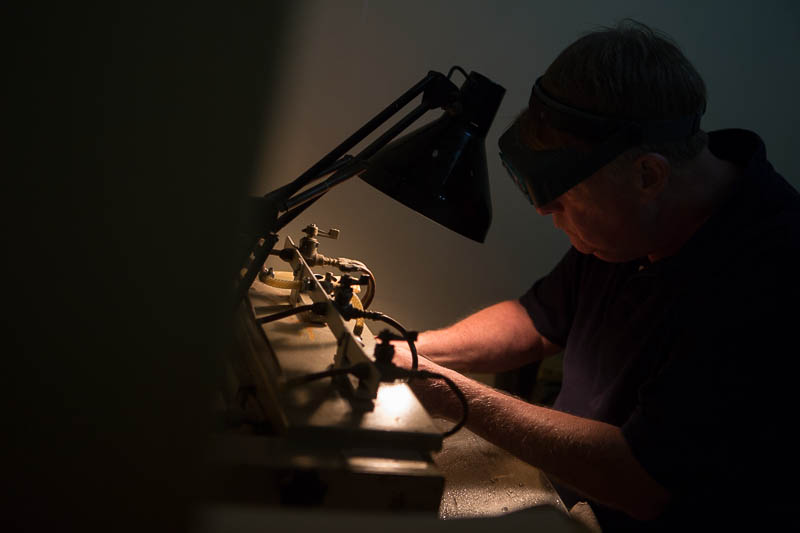 This is a pretty cool machine.  Its got a few different grinding/sanding wheels, as well as a saw blade — all of which are water cooled.  Considering you're working with a stone in the tips of your fingers, I thought it was crazy to be using any sort of saw blade.  One little slip and your finger is toast.  Its a good thing Steve's a pro!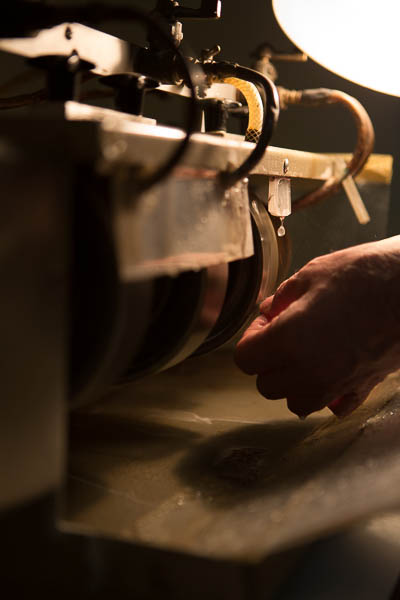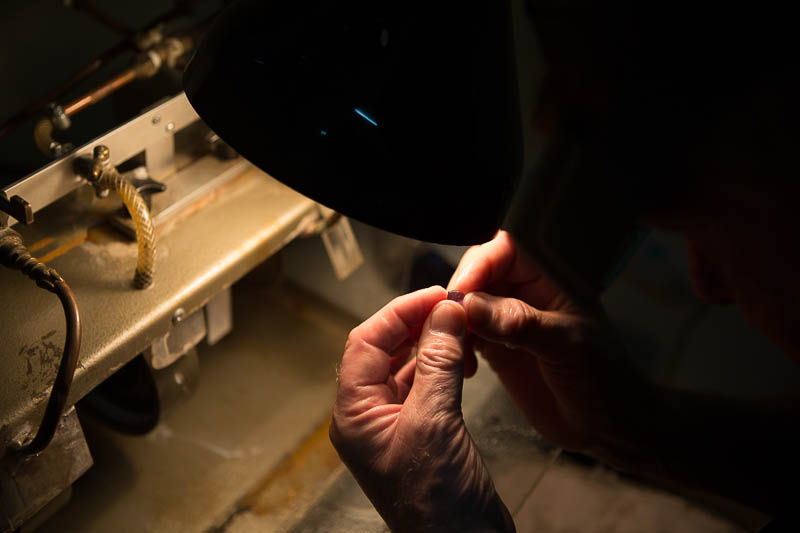 The first piece of tanzanite is ready!  This one's going to be a BEAUTY when its finished.  Many more to go!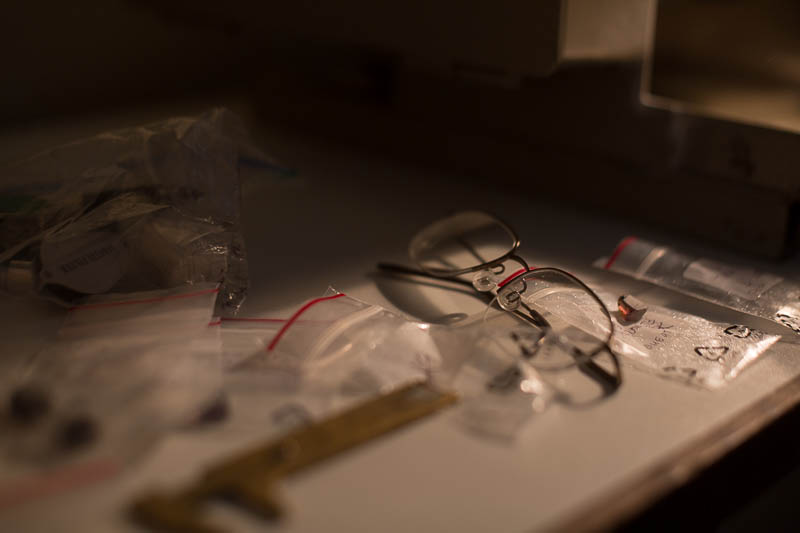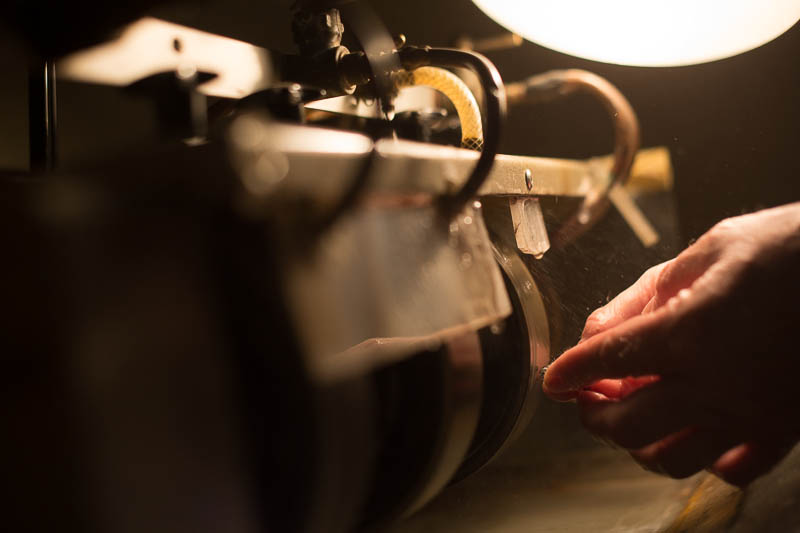 So many stones, making notes helps!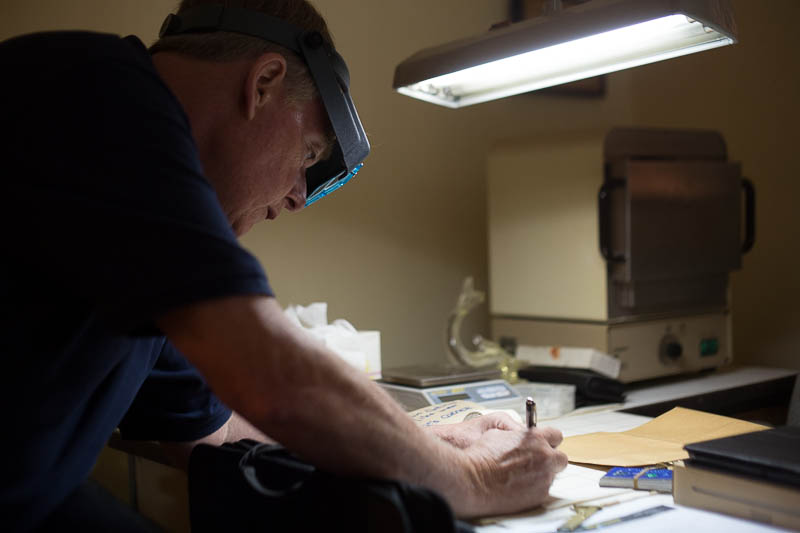 And back to grinding!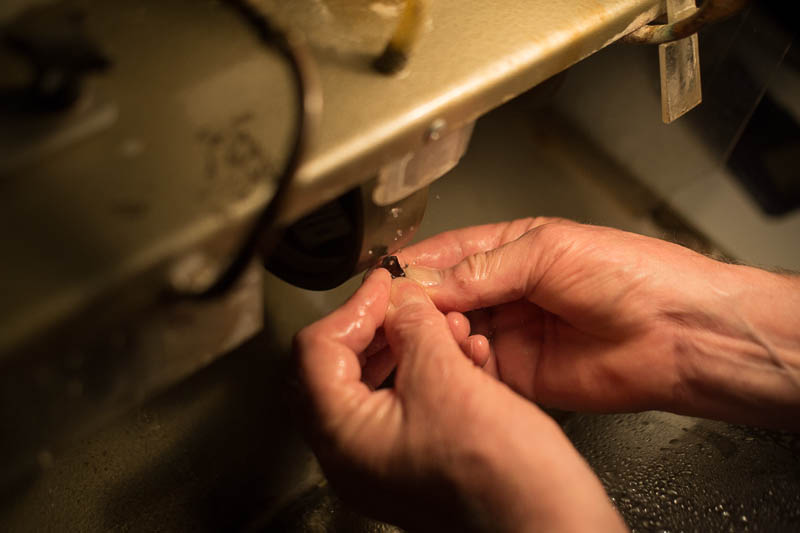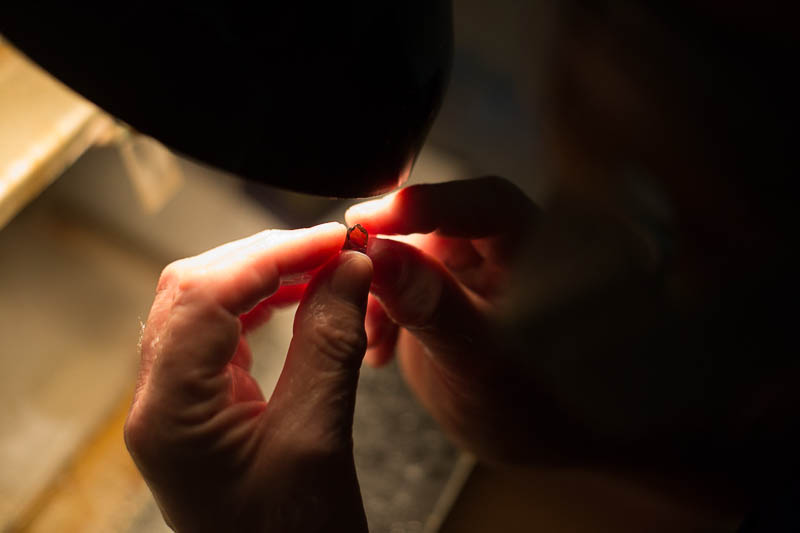 Checking out Steve's handy work.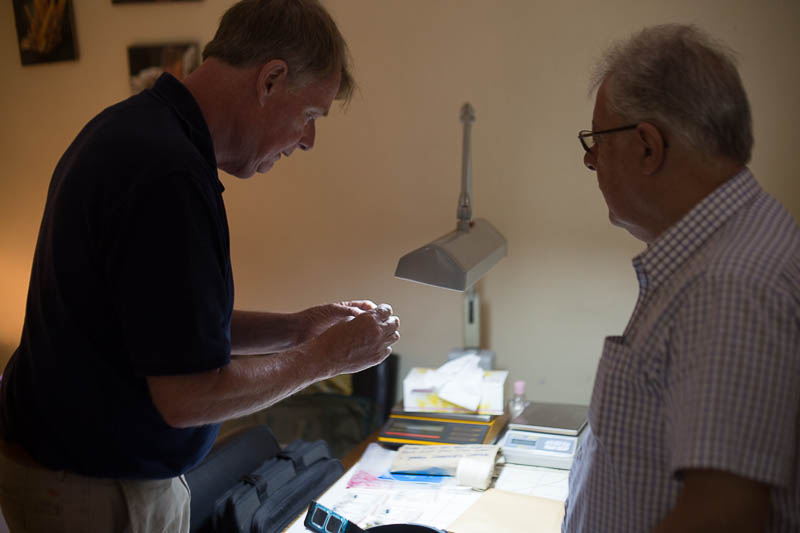 Steve was able to finish up pre-shaping the pieces in a quick hour or so and then was able to hand them over to the dealer's cutter to finish them off.  Pretty convenient to have that available!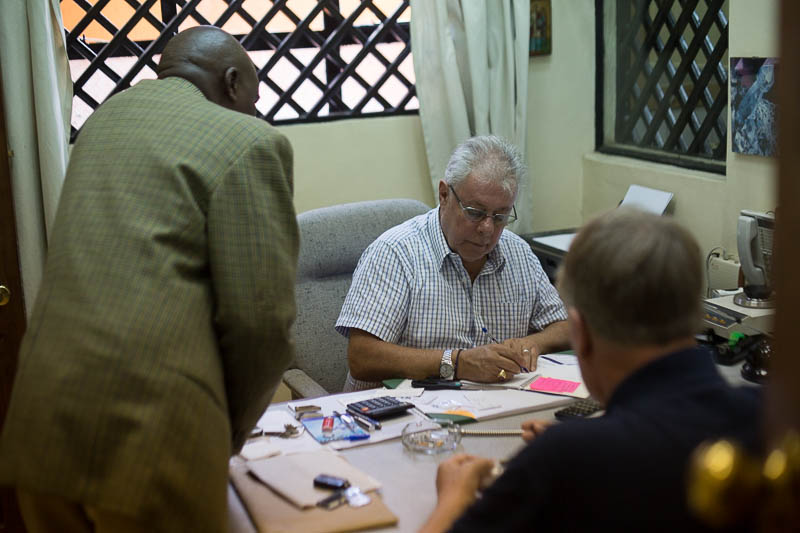 One very interesting thing about gem stones is that heating many different types of stones can often cause them to change their color.  Generally speaking, hearting then will typically cause them to lighten up in color and can sometimes even lighten so much that they turn clear.  This is actually something we touched on in Day 2 of the blog.  Anyways, Steve came across a few darker pieces that he was interested in lightening up before purchasing more, so he was on the lookout for a clean heat source to test them out.   It  turned out that the dealer actually had an alcohol lamp available, which was exactly what Steve was looking for.
Steve lookin' sharp, heating up the samples!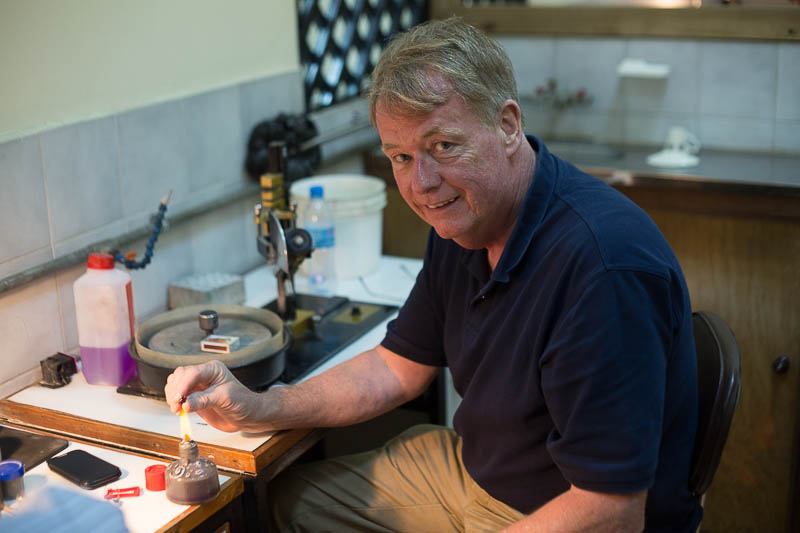 Considering that we had quite a bit of footage from the dealers and office visits, I figured that today would be a great day to venture off and see if I could get myself into some trouble.
From the very first time Steve had asked me to join him on a trip to Africa, one of the most exciting photography opportunities I could think of was a chance to work with some of the tribes in the areas.  It just so happens  that there are an amazing group of people in the region called the Maasai, most of which aren't too far from where we are staying.  With the help of a great friend, Njeri Bishota, I was able to link up with a few locals from Arusha that were able to get me out and have a chance to work with these wonderful people.
After a few phone calls, I was finally able to link up with a friend of Njeri's named Patrick.  Considering Patrick is familiar with the area and speaks the native language of Swahili, he was going to help determine a few locations to work with and help to communicate along the way.  Patrick and I arranged a location to meet and we set out to find each other.  Luckily enough, it turned out to be just down the street from the office we just recently visited.
Once Patrick and I finally met up, we quickly realized that we were both relying on the other to have transportation.  I thought he had a car, he thought I had a car…and I soon started to wonder if this was even going to end up working out.  After discussing our options, Patrick suggested that we consider a cab.  With a distance of 80 kilometers (right around 50 miles) one way, a cab ride of that caliber in the US would have cost me an arm and a leg….and then some.  None the less, with this being our only option, I figured we might as well ask.  A few moments of haggling and a helpful hand from Patrick and before we knew it we were locked in with a price of 80,000 shillings, there and back.  This was a low low price of only $47.  100+ miles for $47?  Can't beat that!
Into the cab we went!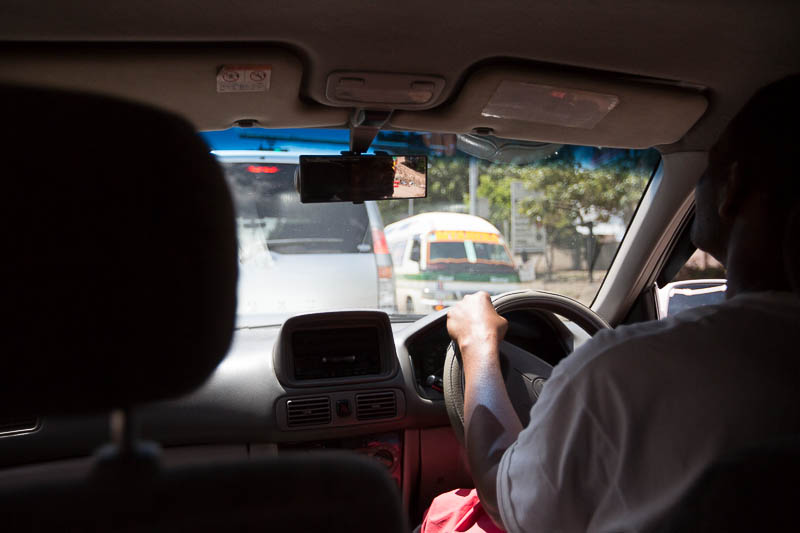 Patrick doing a solid and matching his jacket to the car's tint.  🙂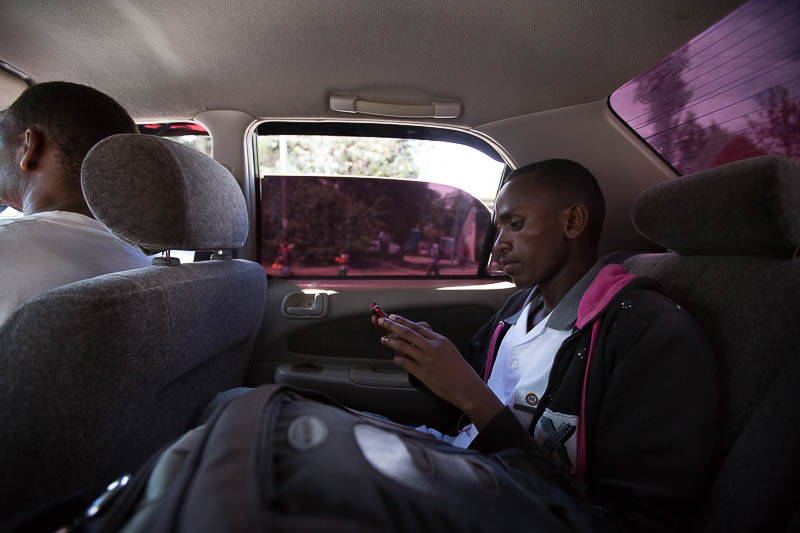 Another few gorgeous scenes on the drive.  Just can't get over how amazing it is out here.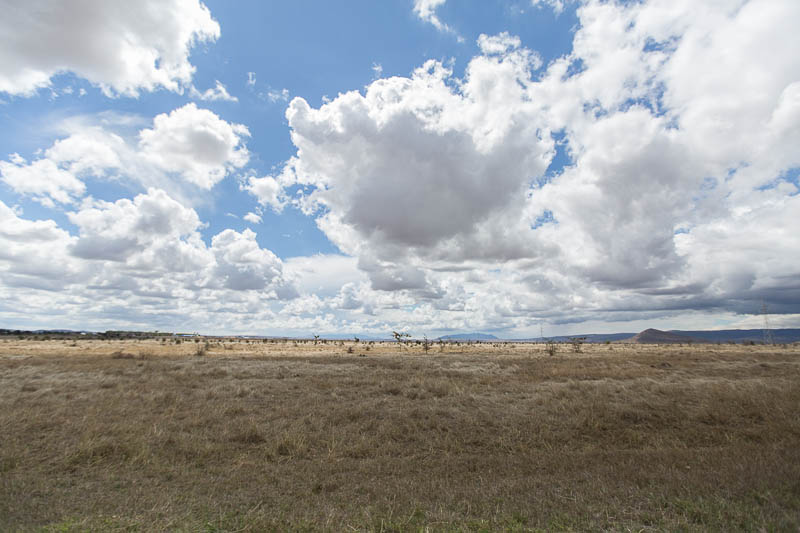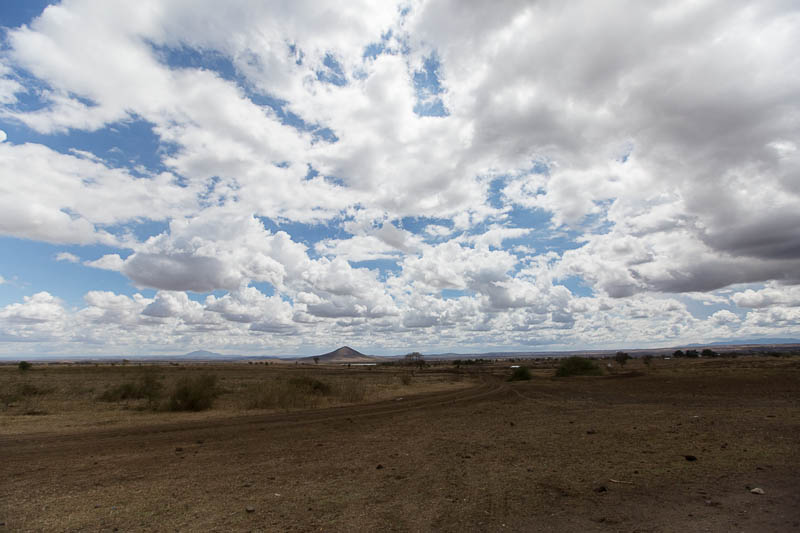 Upon leaving town, the original plan was to head out to a Maasai village towards Mount Meru.  Once we got close and began asking another local town for directions, they gave us the heads-up that the roads to the village were actually impossible to travel, due to the heavy rains we received the night before.  Being that we were in a small car, we would have never made it through.
Plan B?  Turn around and wander around!  There were many people that we passed along the way, most being Maasai.  Some of them were out grazing cattle, while some were in the fields collecting grasses.  We figured we would have just as good of a chance driving by as we would have had in the village, so off we went.
Not long before we turned around did we see the first few women out in the fields.  These two women were collecting grasses and carrying them on their heads, as you often see from people in the area.  They were great sports and were so happy to show us how it was done for a few photos.  Again, such wonderful people in this country…  🙂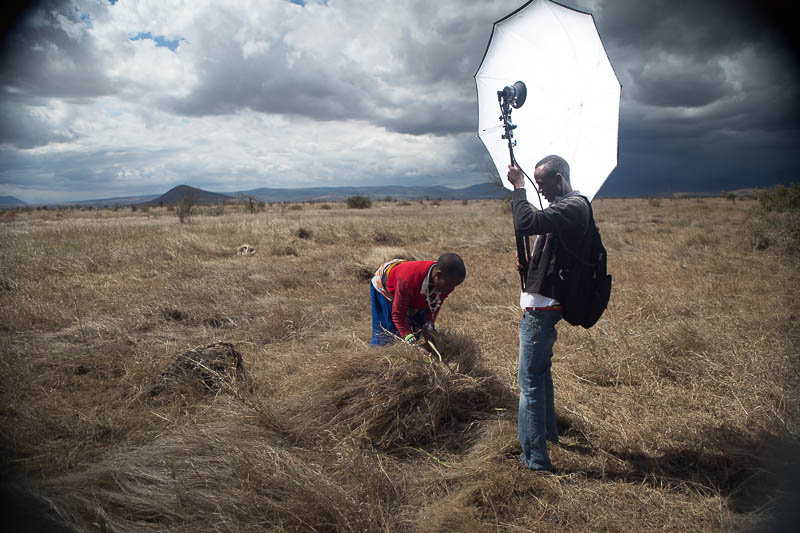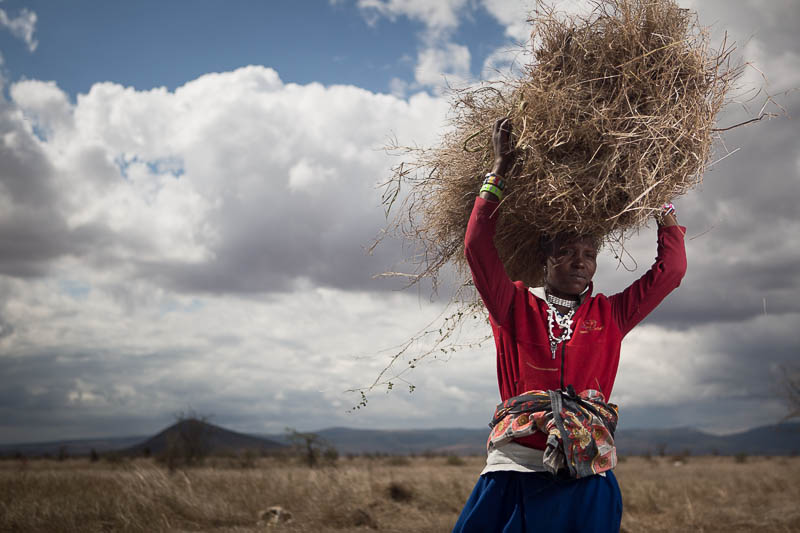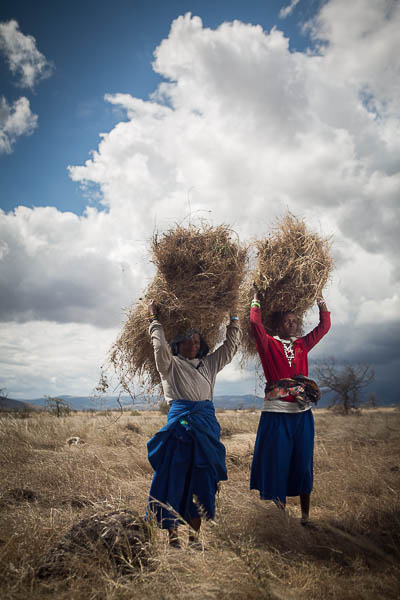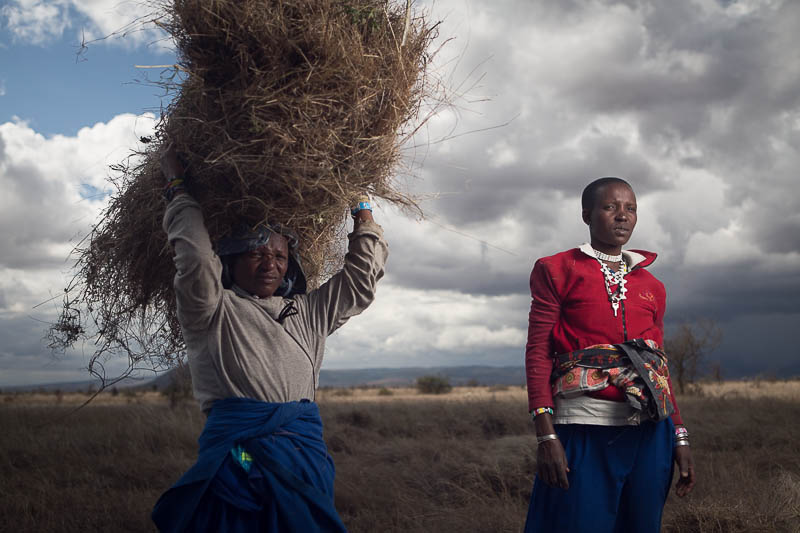 Our taxi driver says "HEY!  Grab one of the bails and get in there with them!  I'll hold the light and he can shoot you!"
…..OK!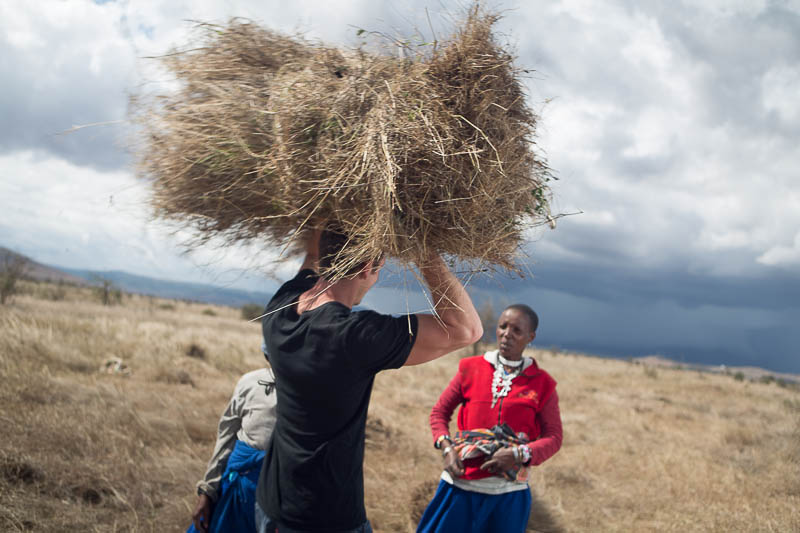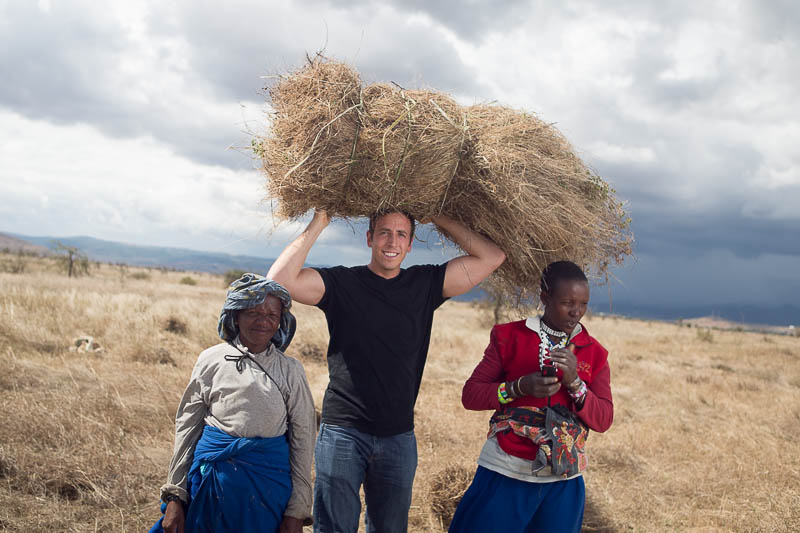 Not five more minutes down the road and we run into another group.  These people were also collecting grasses and then stacking them on a cart, which was pulled by a few mules.  Just loved working with this little guy!  He was having a blast doing different poses showing us the mules and how everything worked.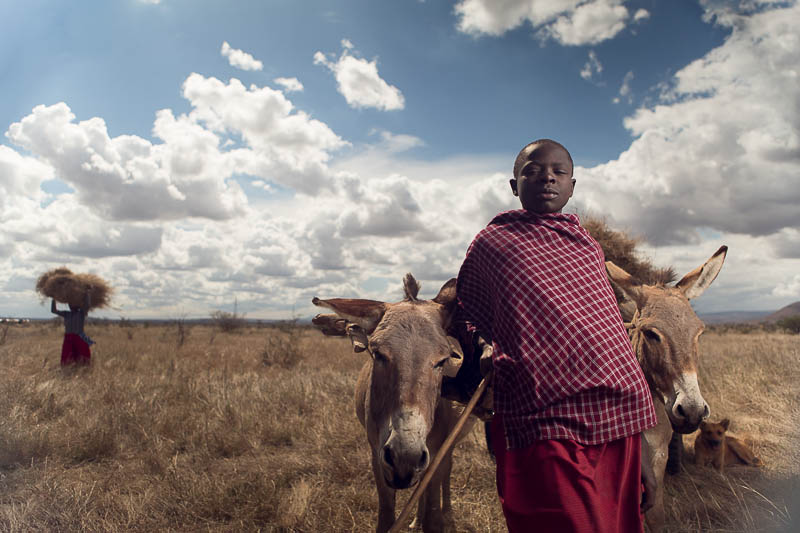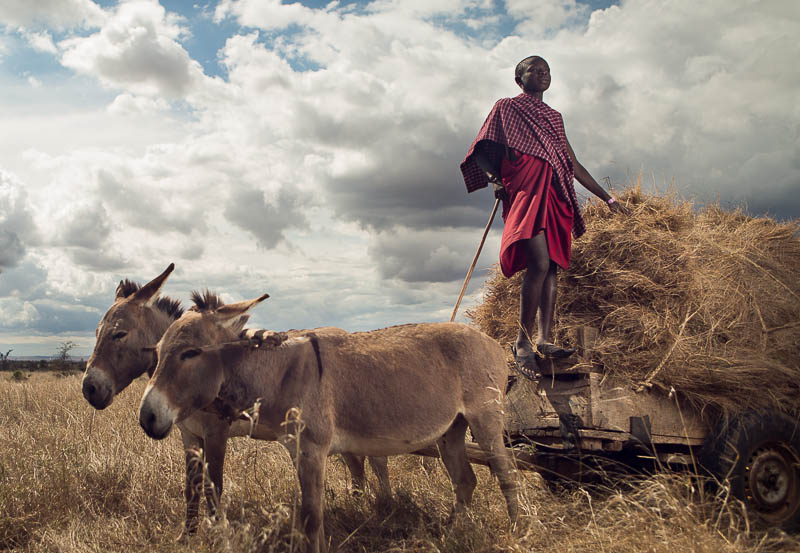 Again, the taxi driver insisted that I hop in one.  "Go get up there with him!  Go go!!"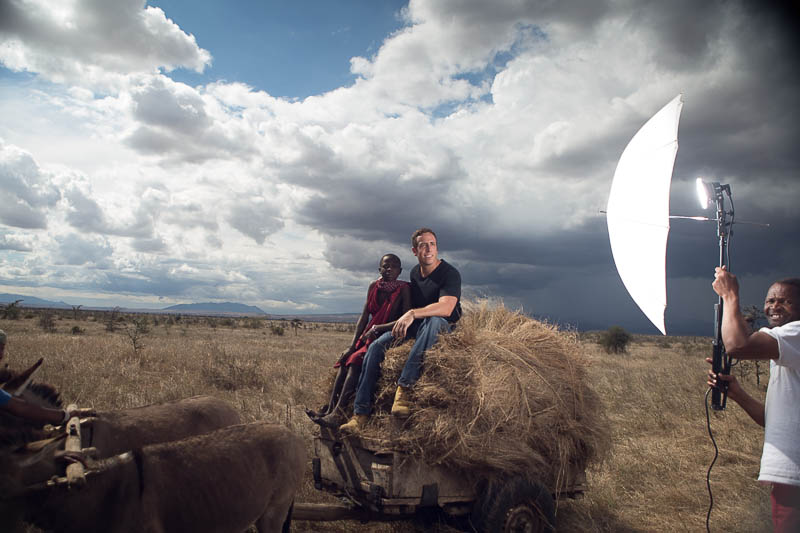 One of the women of the group wanted to jump in one, too.  Such a sweet family.  Such a pleasure to have met them.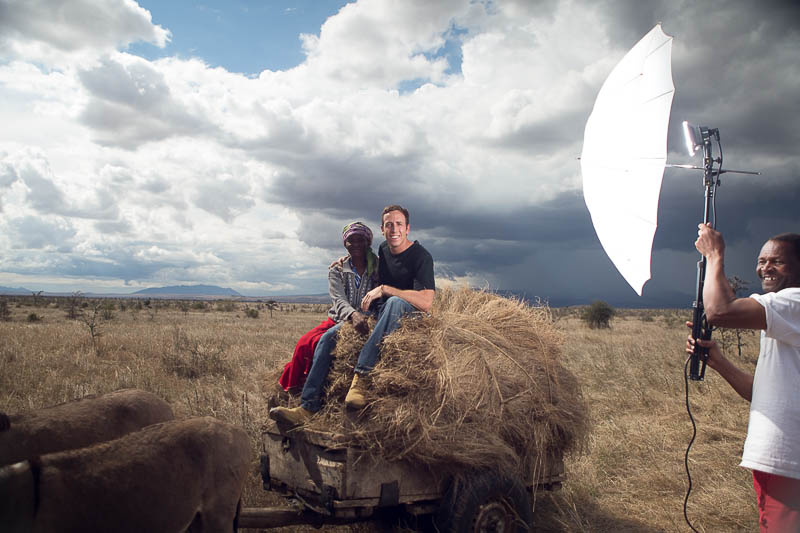 They were super excited to see what we got!  Wish we could have had some video of that.   We wrapped up and made out way out towards another village.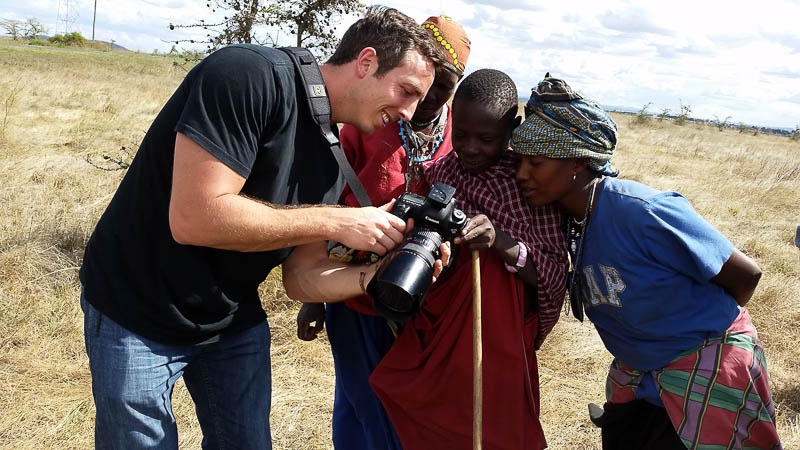 A few hawks floating overhead…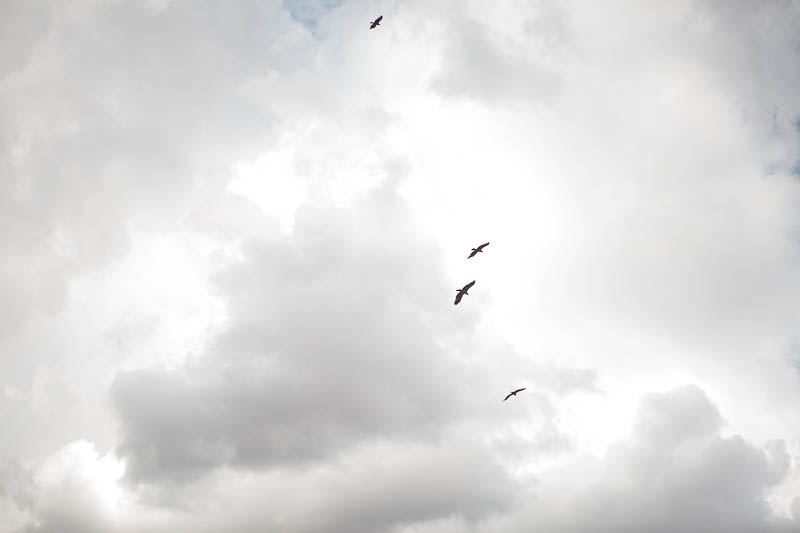 The driver took us up to this little village not too far from where were stopped along the road.  Turns out that all of the "parents" were out in the fields tending to work, but we did find a few children at home, running around getting into trouble.   😉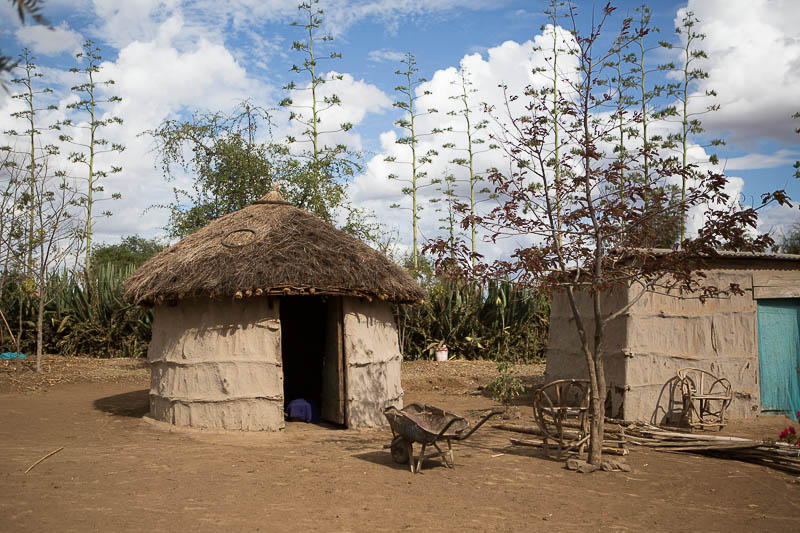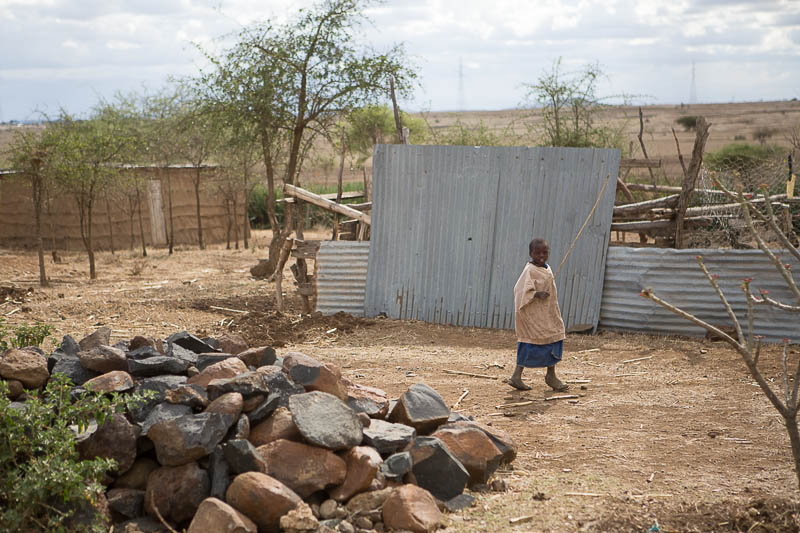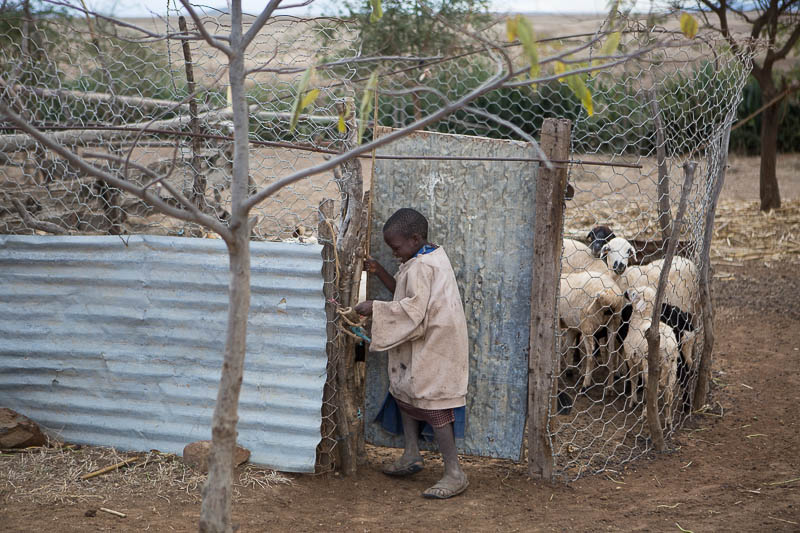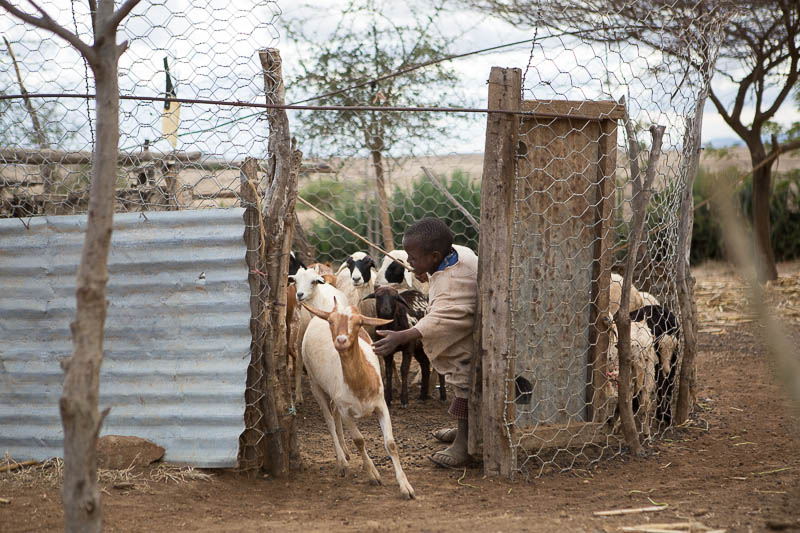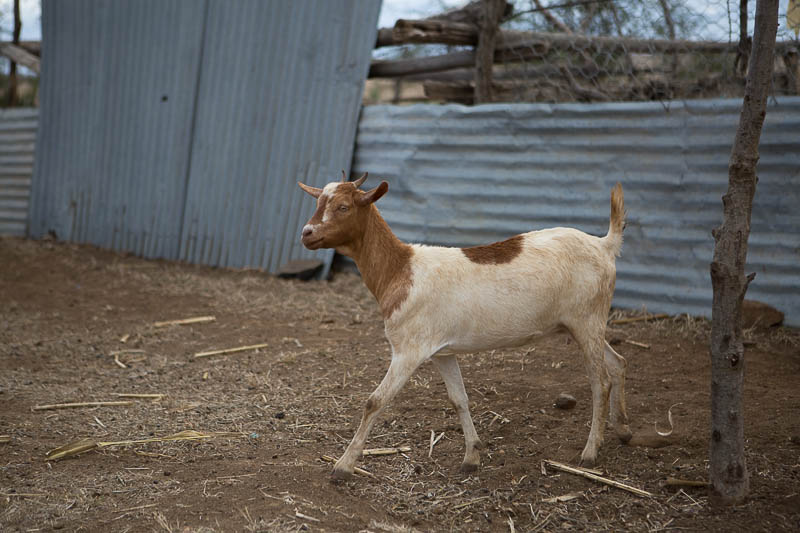 Bah.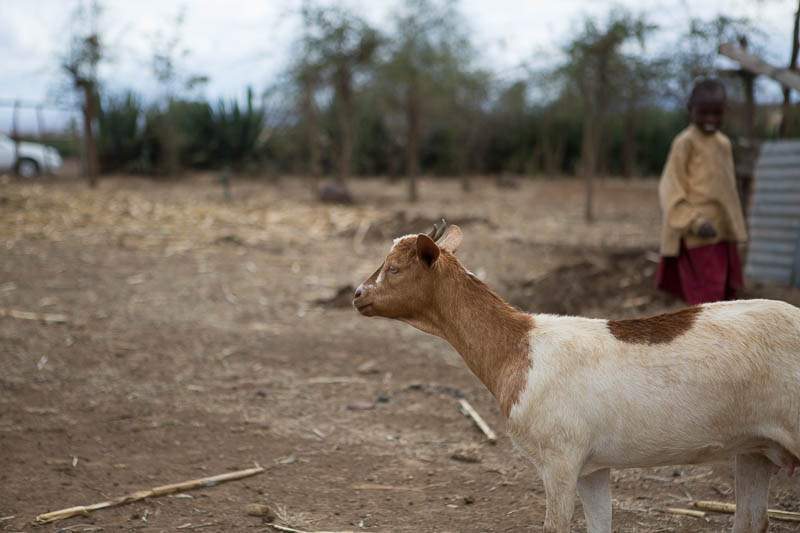 Reminds me of our dog, Zyla!!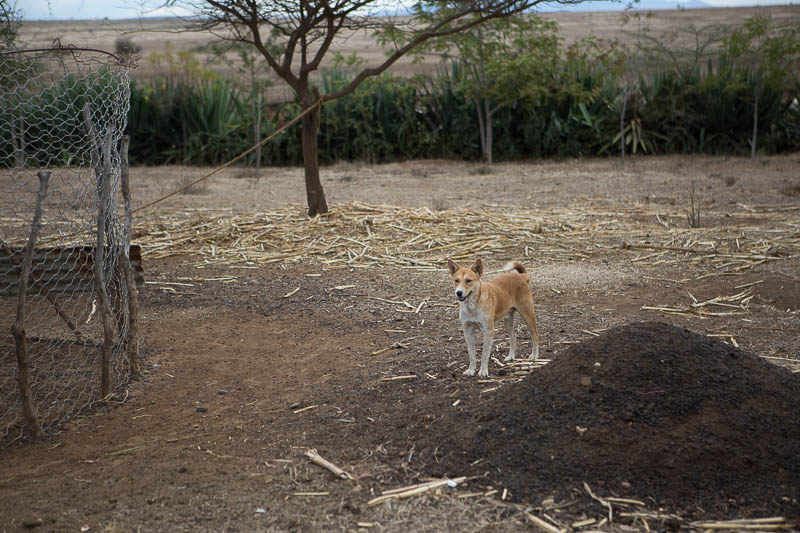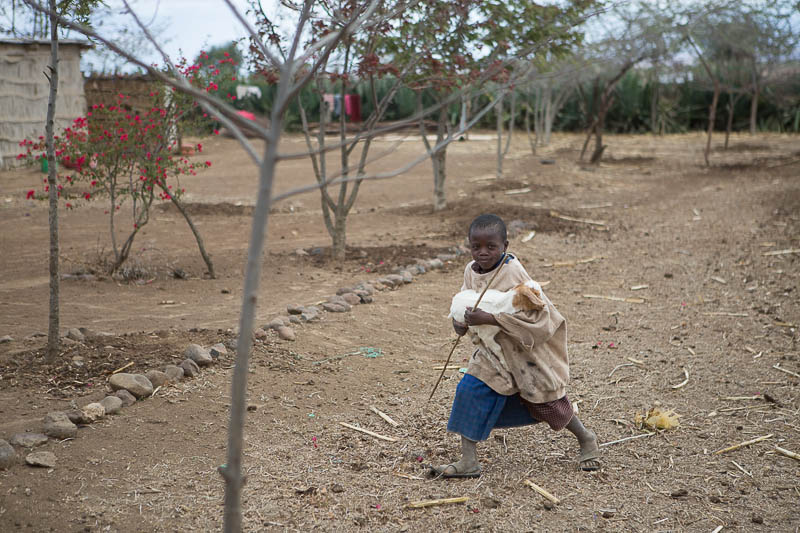 Goodbye!!  Thanks for visiting!!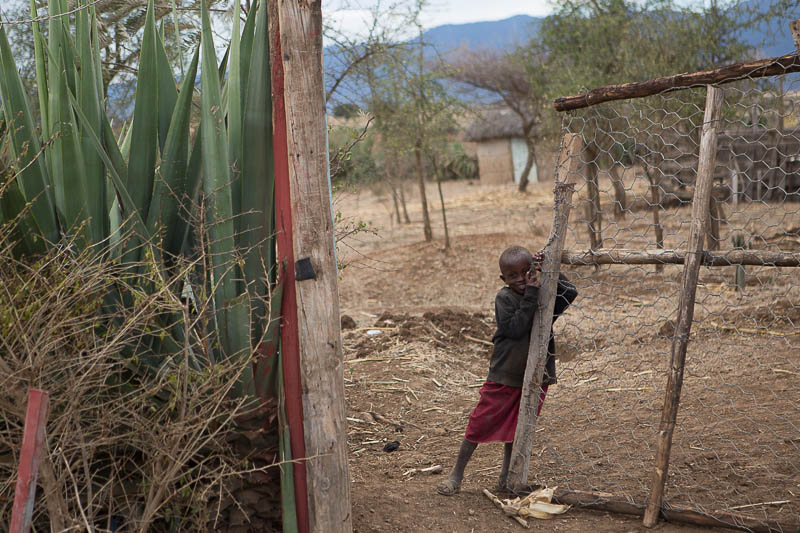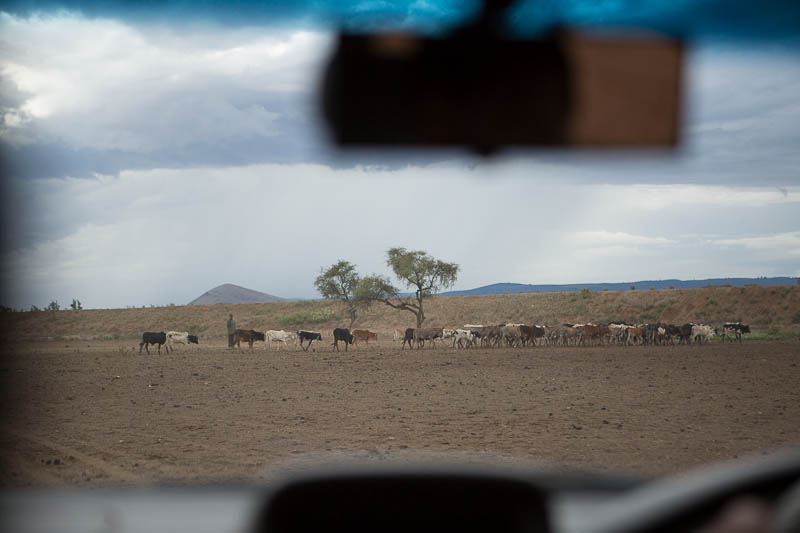 Another day at the mines tomorrow!  Should be a great day.  I'm sure we'll have tons to report, so stay tuned!