If you've been keeping up with the blogs from the trip, you may have seen on Day 8 that we had the chance to work with a few of the Maasai already.  I was able to hire a friend of a friend that is local to Arusha, as well as a taxi driver, to drive us around and look for people on the streets, in the fields and whoever we could find that would allow us to photograph them.  This was an amazing opportunity and we had the chance to get some wonderful images from the day.  Today, however, turned out to be a little bit different scenario.
While the Maasai tribes aren't completely relevant to our trip to purchase stones, I still had hoped to get to spend a small amount of time (or as much as I could) visiting the tribes, learning some of their beautiful culture and hopefully having a chance to photograph a few of them along the way.  Knowing that I had hoped to get a little bit more up close and personal with the tribes, our friend Patrick had planned something a bit different for todays trip.  His plan was to take me out to a place called Makuyuni, Tanzania.
We started our journey!  As always, there are many sights along the way.  Here's a market in one of the cities we passed.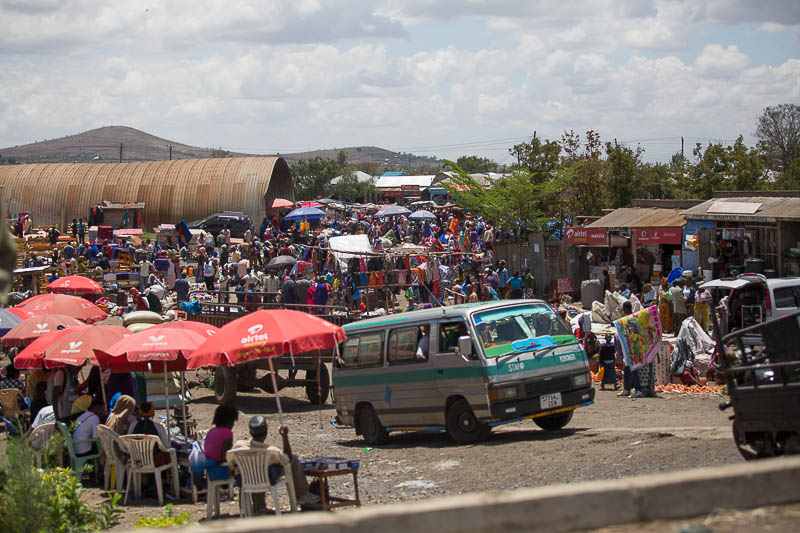 And more beautiful landscapes – one thing that Tanzania is surely not lacking.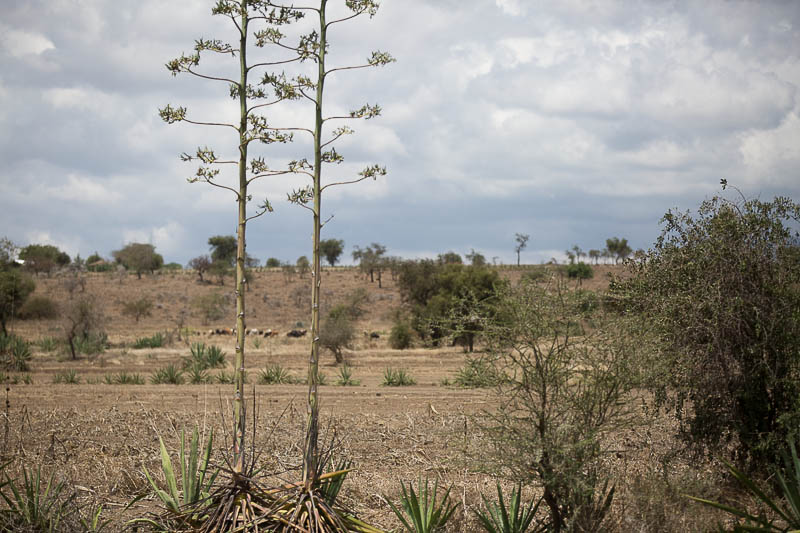 More cattle, in the distance.  Surprised?   😉
A small Maasai village along the way.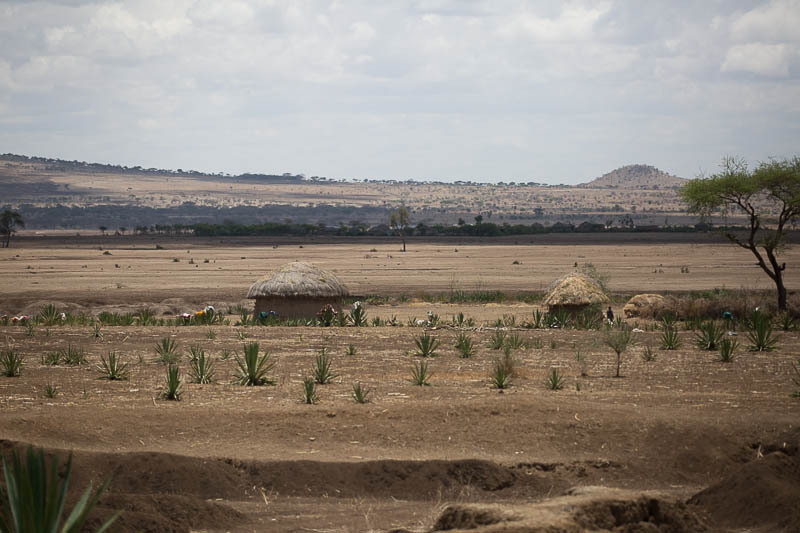 And another…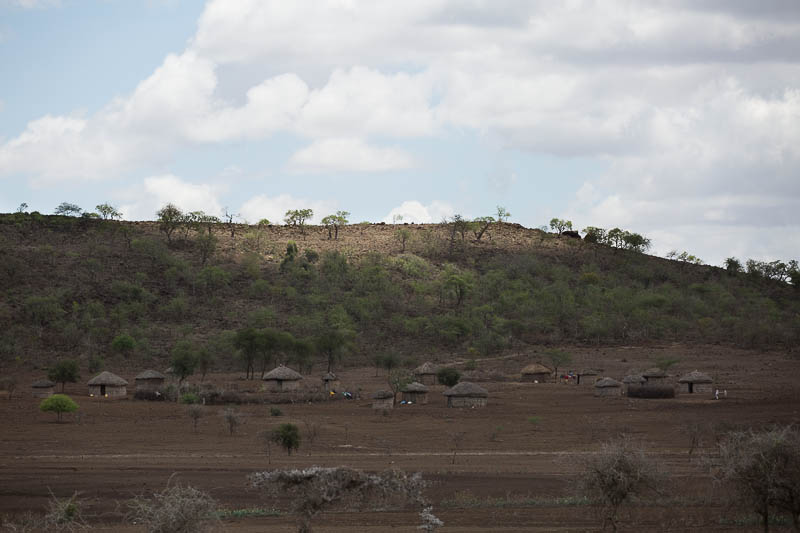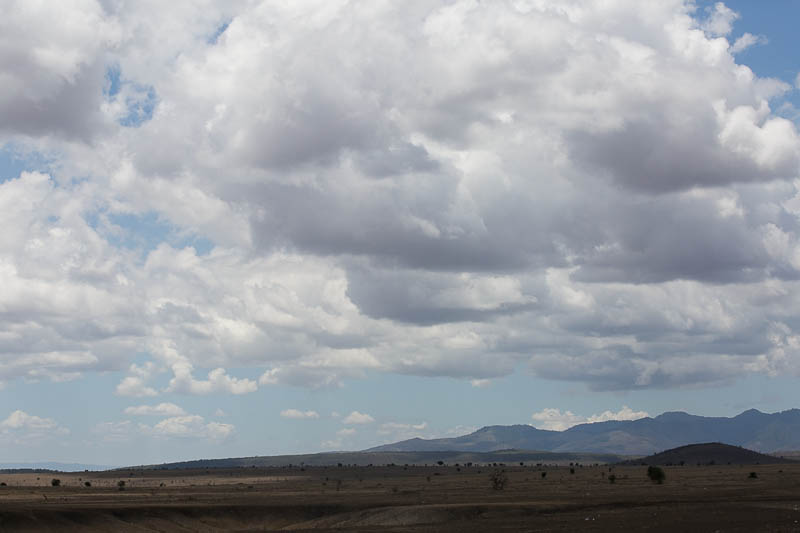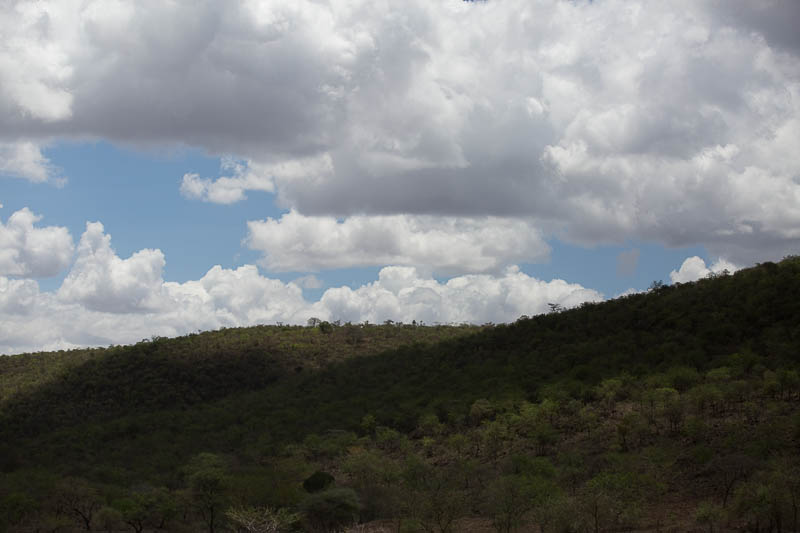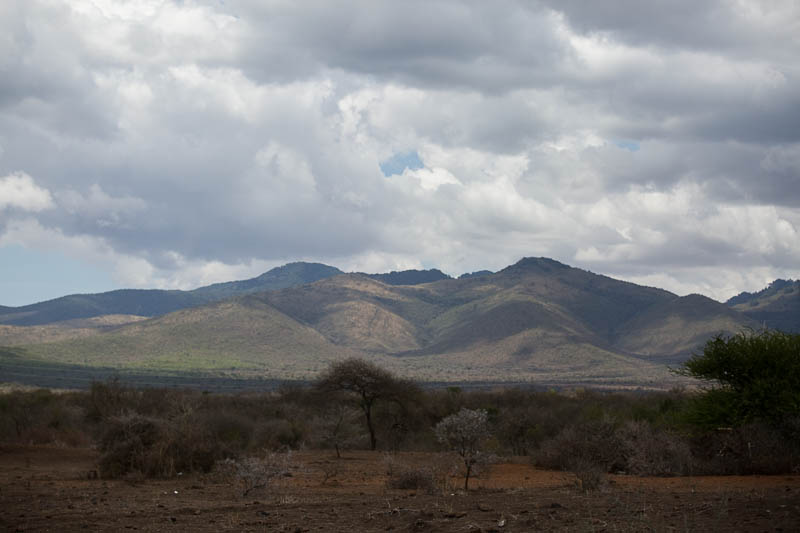 A few youngins wait for the school bus.
It turns out that Patrick's plan was to take me into a village that he actually used to live in.  This village was directly off a main road, but if you blinked, you'd miss its entrance.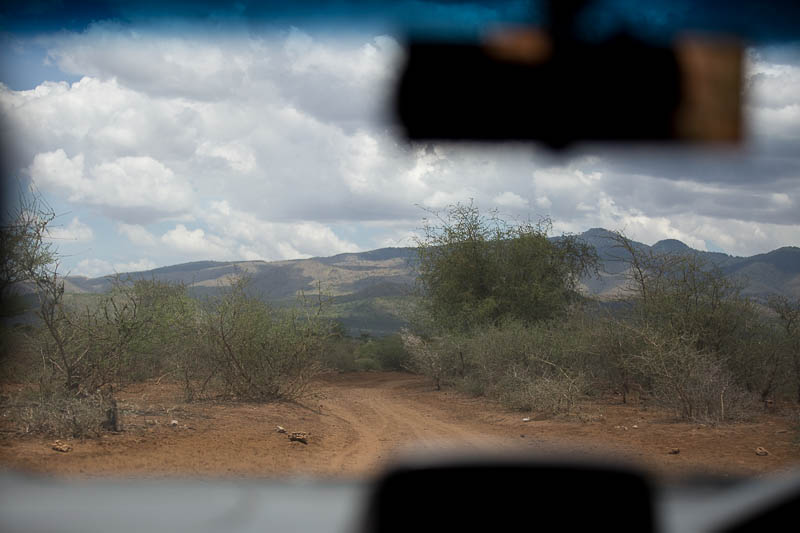 As we drove up, we saw a few cattle…chillin…munchin' on somethin.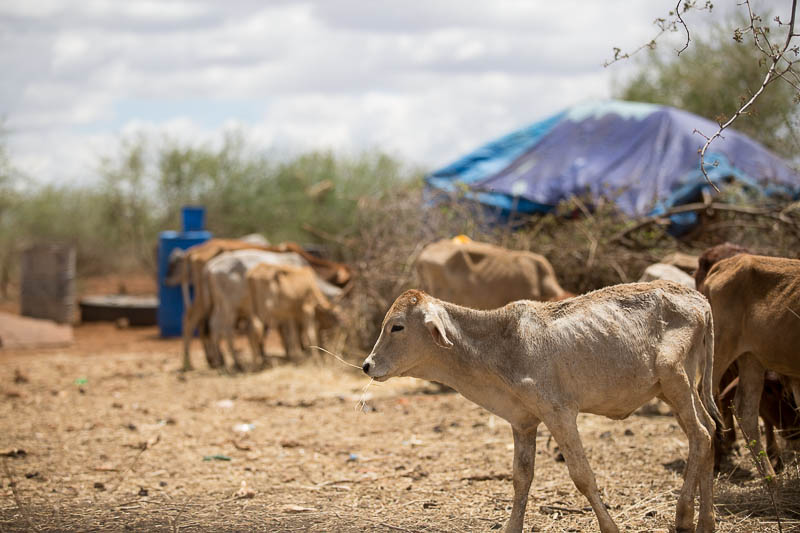 Keepers of the cattle.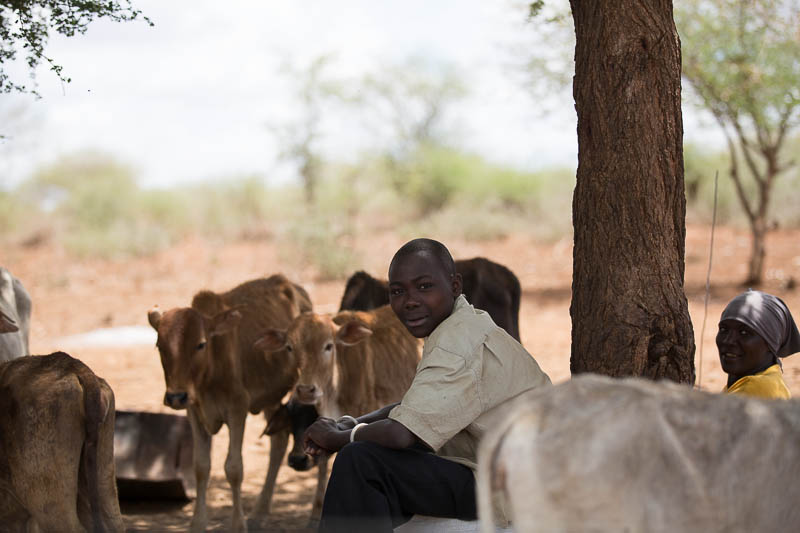 And Elvis….as a cow.
Uh huh.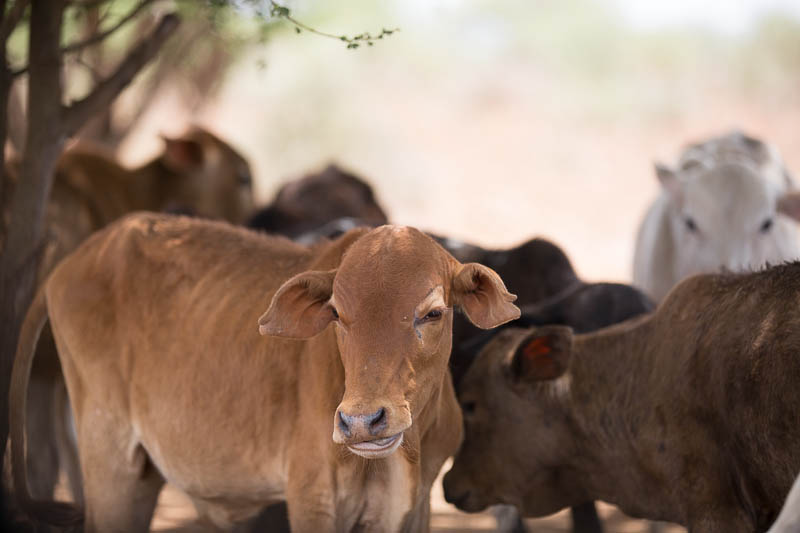 An old Maasai house sat abandoned near the entrance of the village.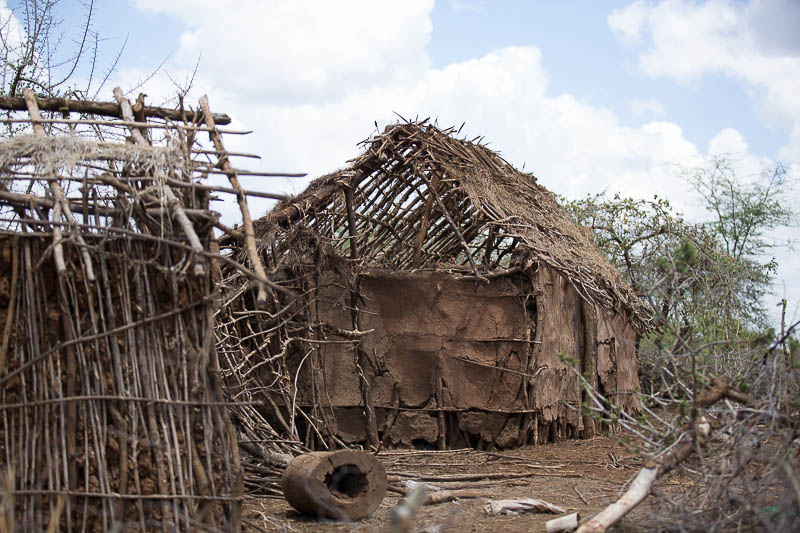 Here we can see the village from a distance.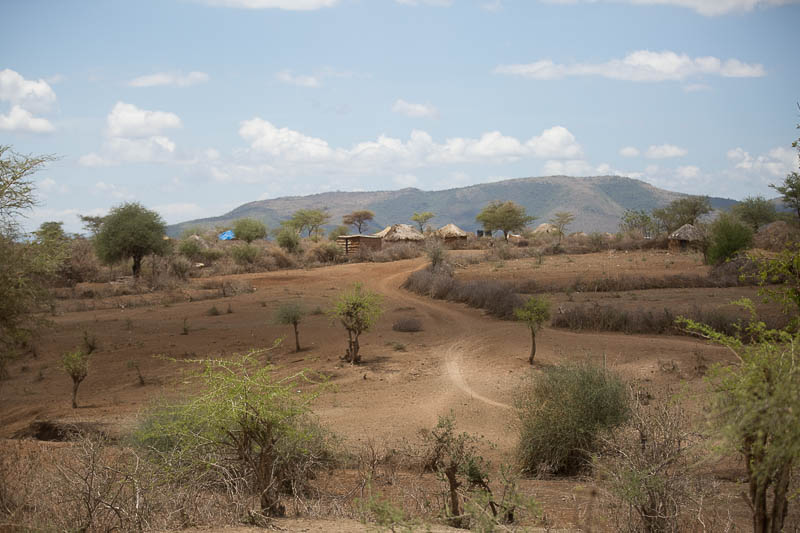 The roads look easy to follow, but surprisingly enough, we couldn't seem to locate the way in.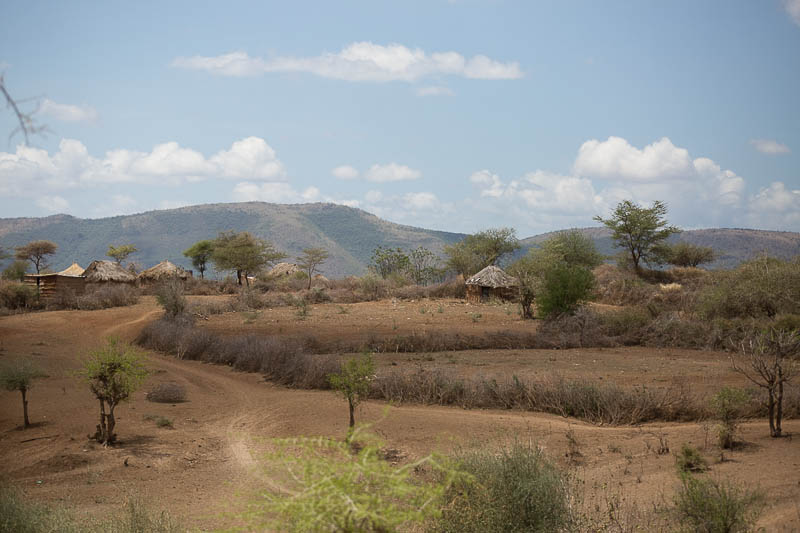 We ended up needing to turn back and head back to the main road.  Patrick mentioned that there should be another entrance down the road a bit more, so off we went.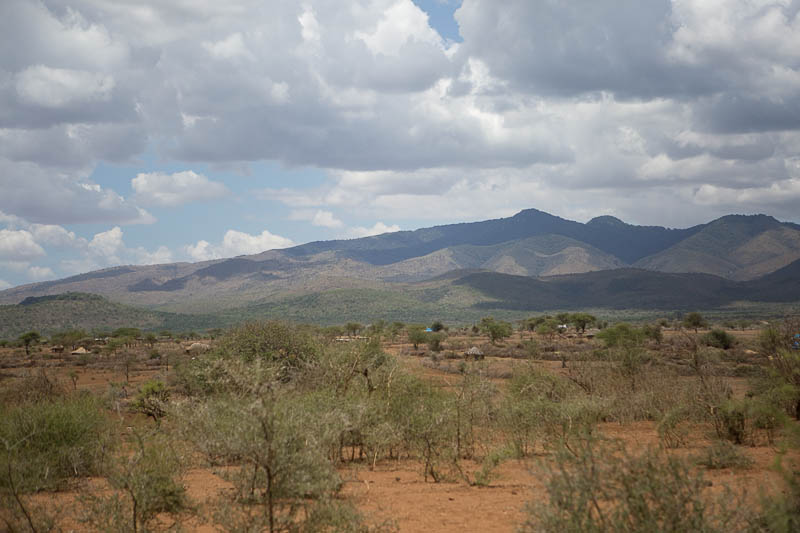 Sure enough, we found another entrance.  As we pulled up the long rocky path, we eventually came to the entrance of the village.  Once we arrived there, its almost as if they were expecting us.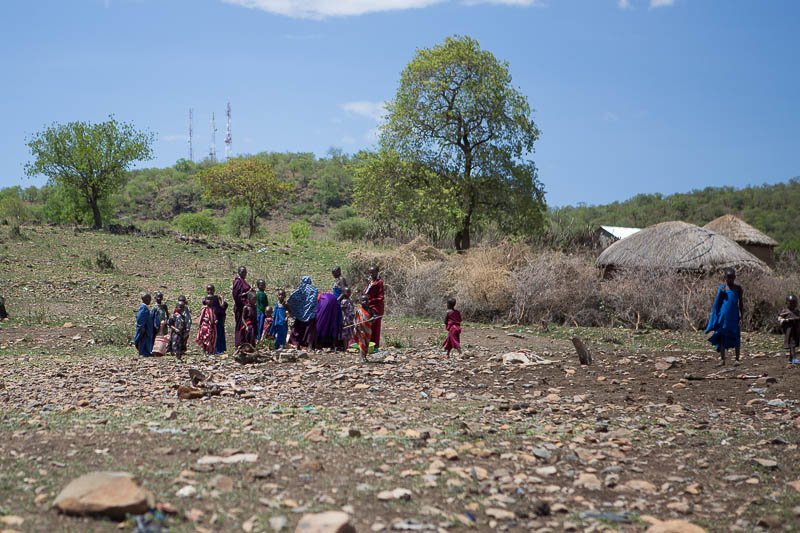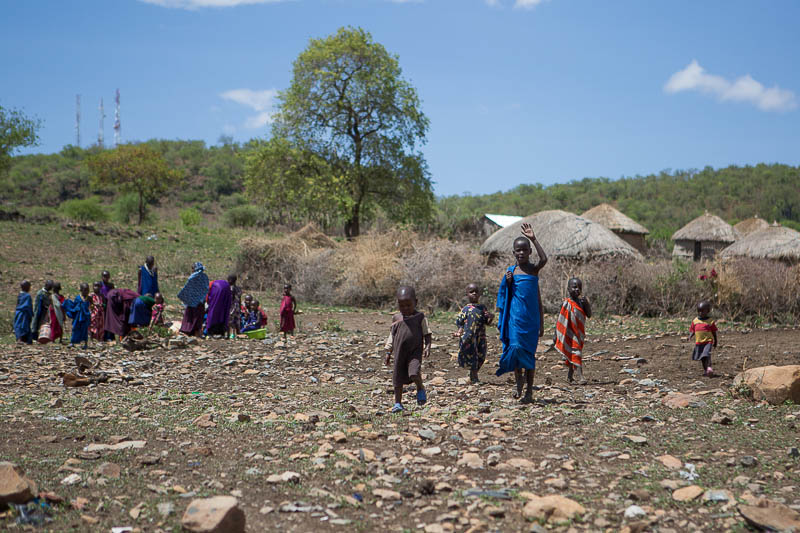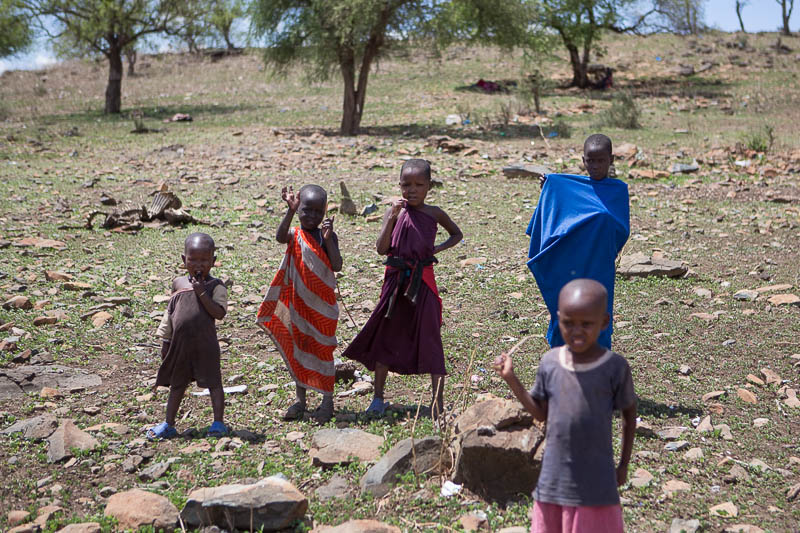 Patrick informed me that we would need to walk from here, so we grabbed our gear and made out on foot!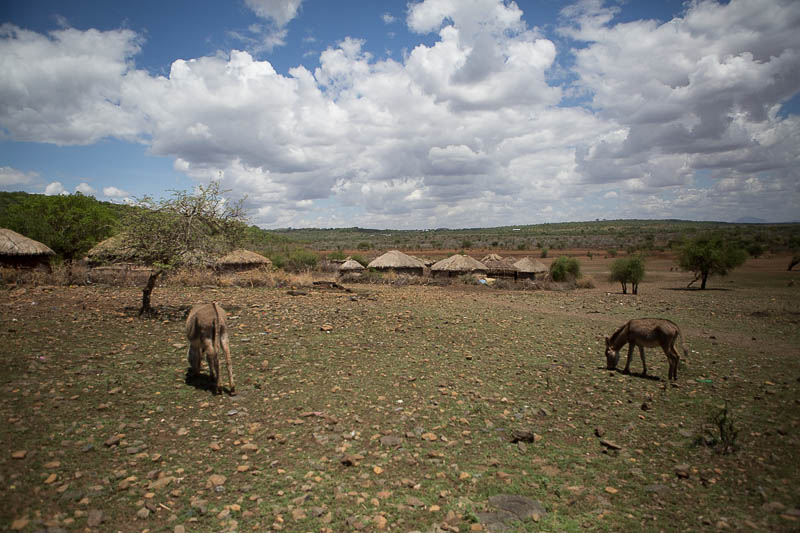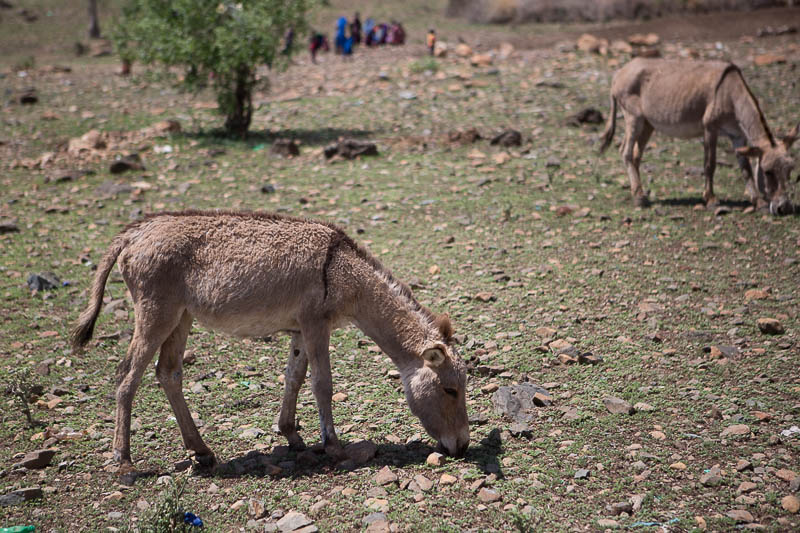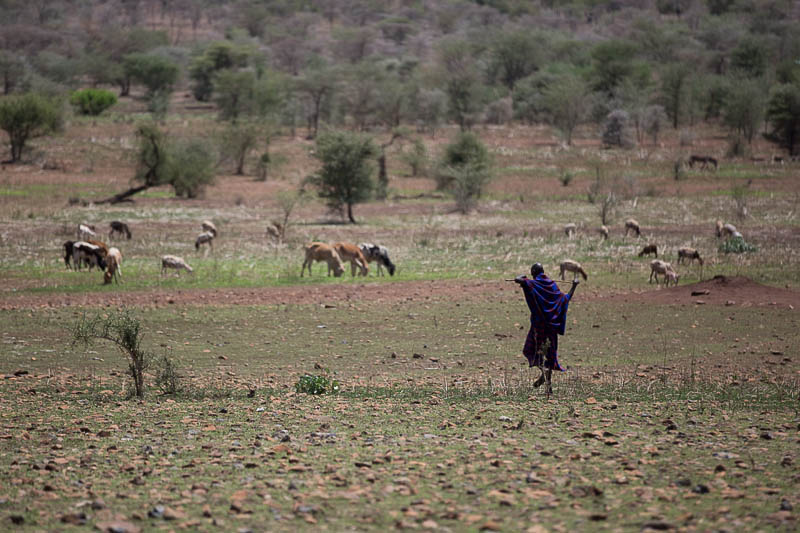 This little guy was very interested in the "white man," and followed us for quite some time.  🙂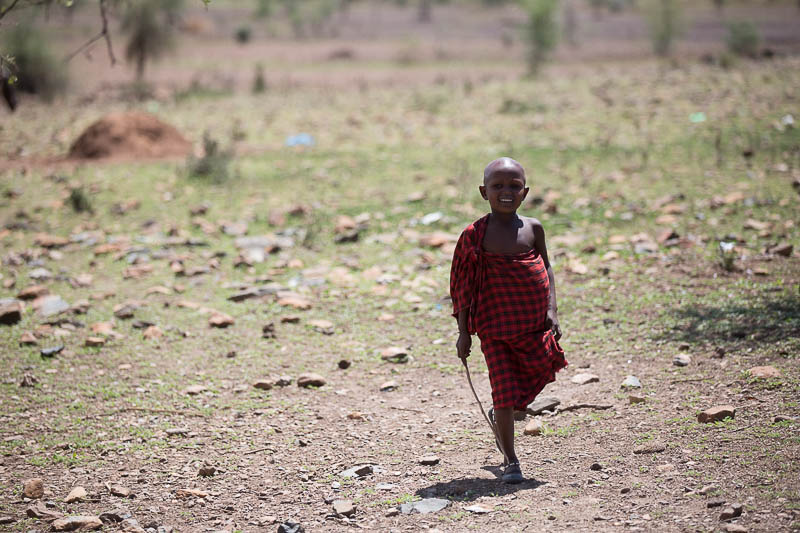 As I mentioned, Patrick actually spend some time living here in this tribe.  Turns out one of the boys he grew to know very well was actually here that day and ended up being our tour guide while we were there.  He took us around, showing us different parts of the area and actually served as a subject for many of our photos.
Here they are leading us up over a crest, leading to the watering hole.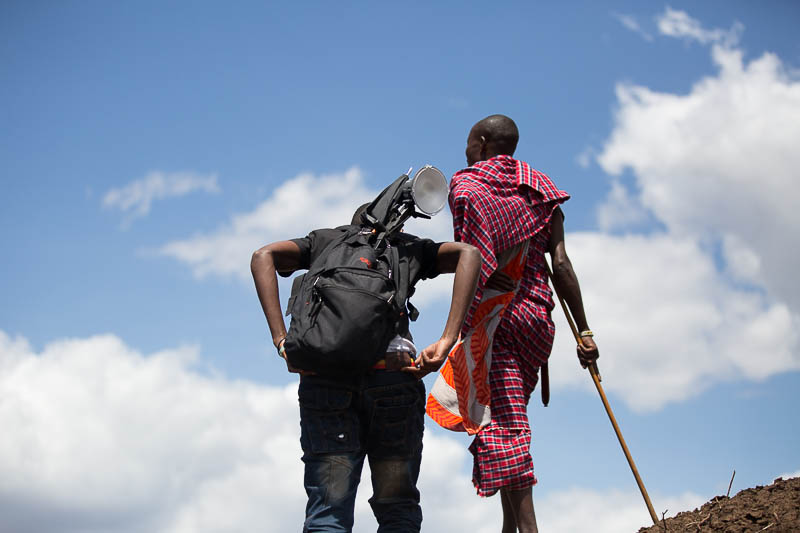 This is where they take all of the cattle and livestock to drink.  This of course is the village's main water supply as well.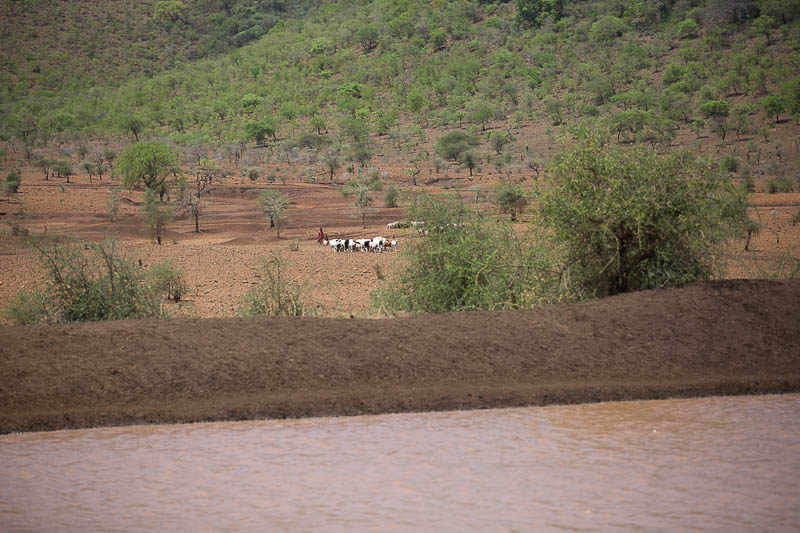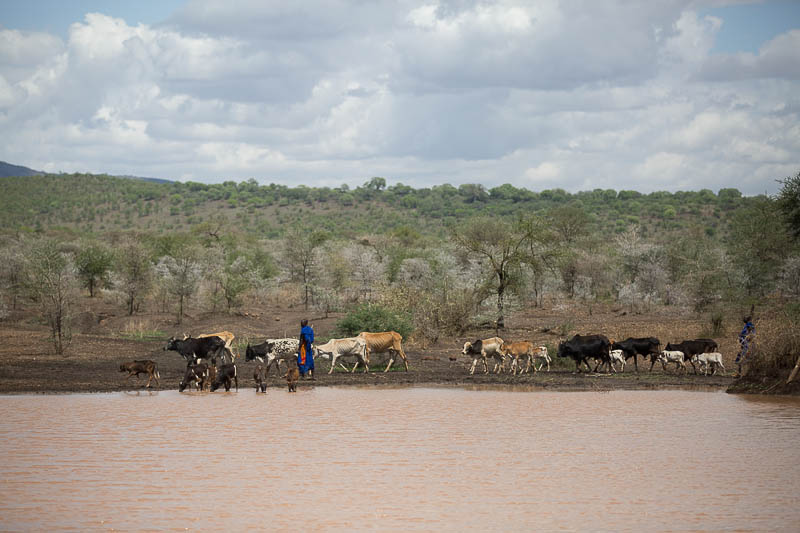 Patrick snapping a few of us in the "bush."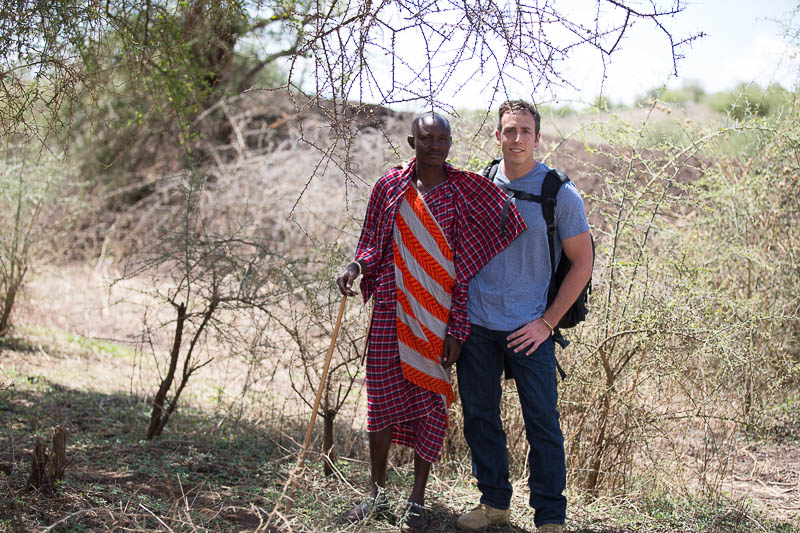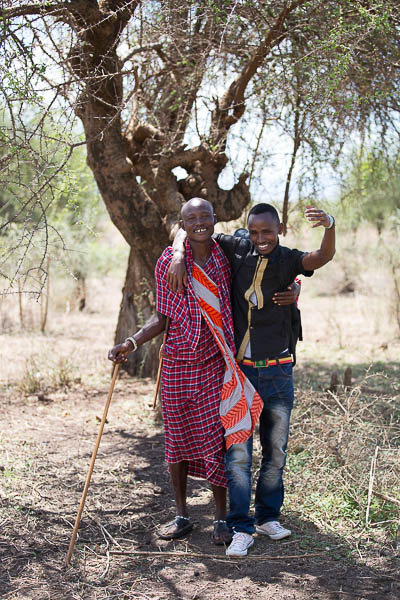 Our new friend was happy to stand in for a few photos along the way.  🙂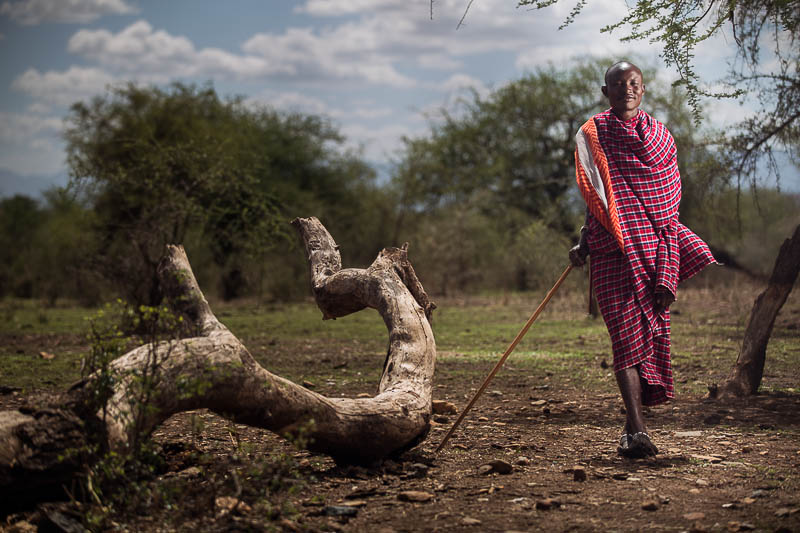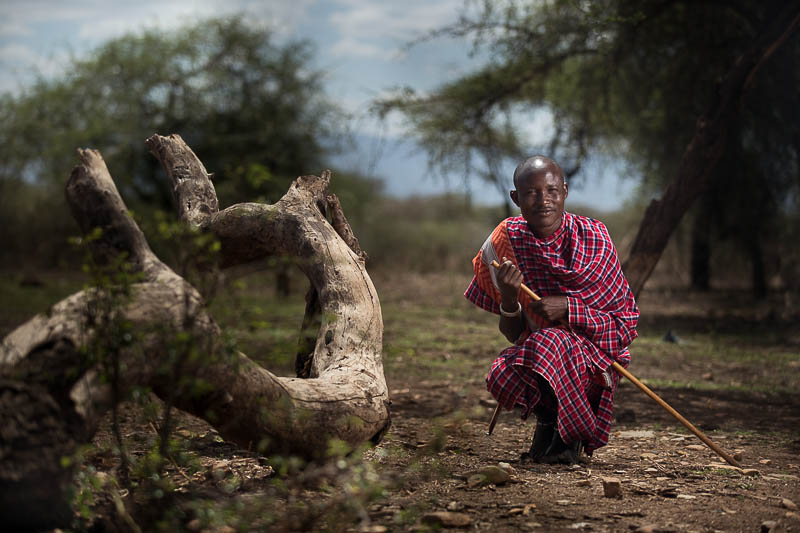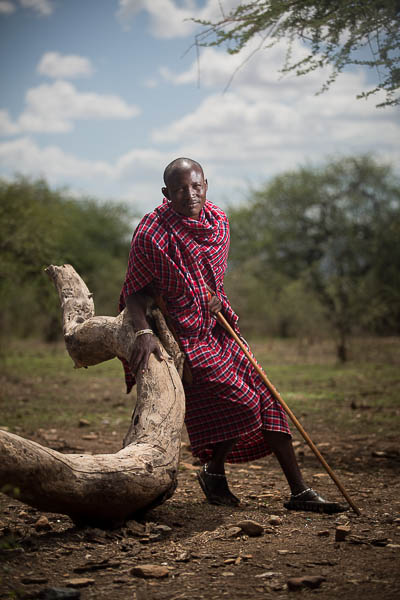 This little guy came out of nowhere, and I just had to grab a few shots of him.  When we approached it, it was almost surreal.  He didn't flinch, didn't blink an eye, and basically just stared…looking at me, looking at the light, leaning on his stick…cool as a cucumber.  Didn't say a word, not a wave, nothing.  Seeing so many different people react in different when pointing a camera at them, this was possibly one of the most unique reaction I've encountered.  While I imagine he likely had no clue what I was doing, it was still strange for him not to run away, or really do anything at all.
I just couldn't narrow down to one favorite, so here are a few we got of this little fella.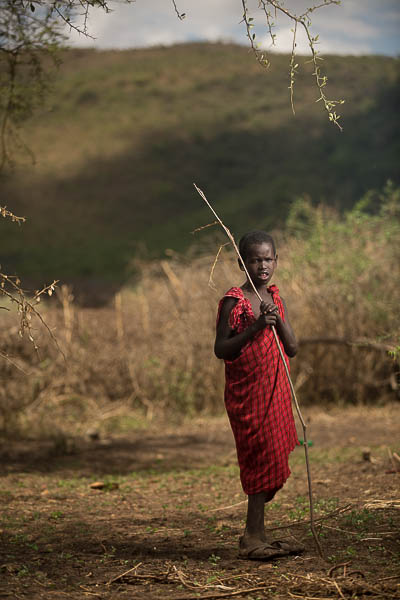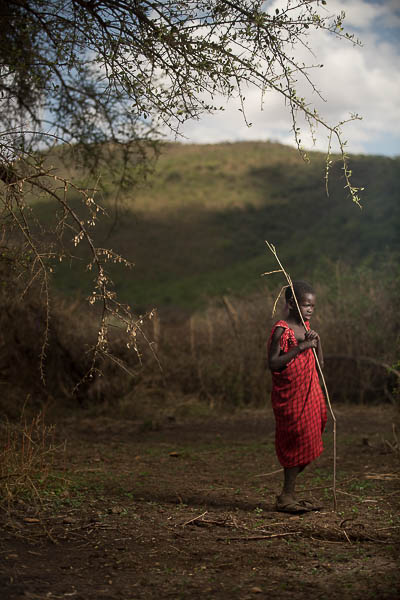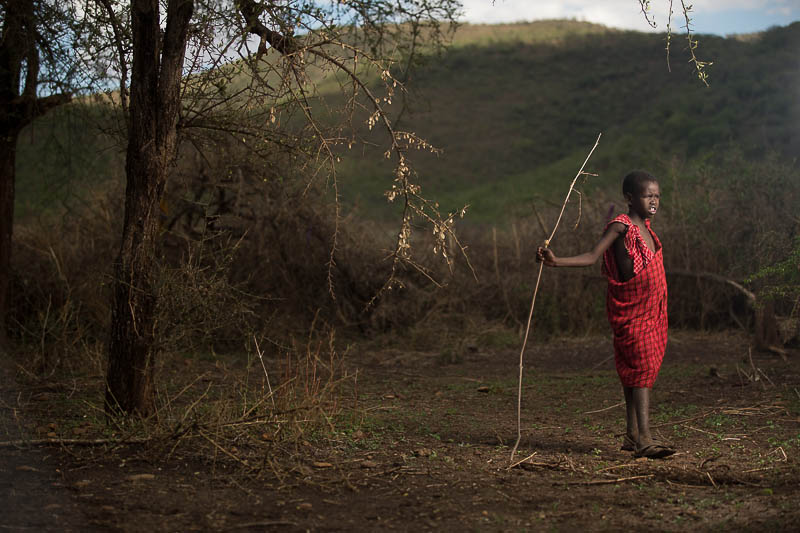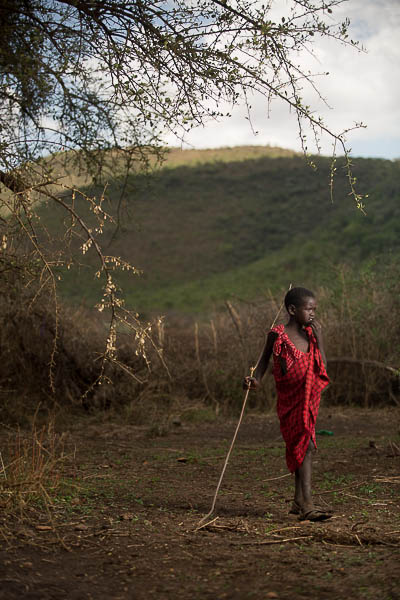 As dry as most of the land is out there, turns out the goats had a pretty lush pasture to graze in.  I was so surprised to see so much green, that I actually asked them if it was OK to step in it.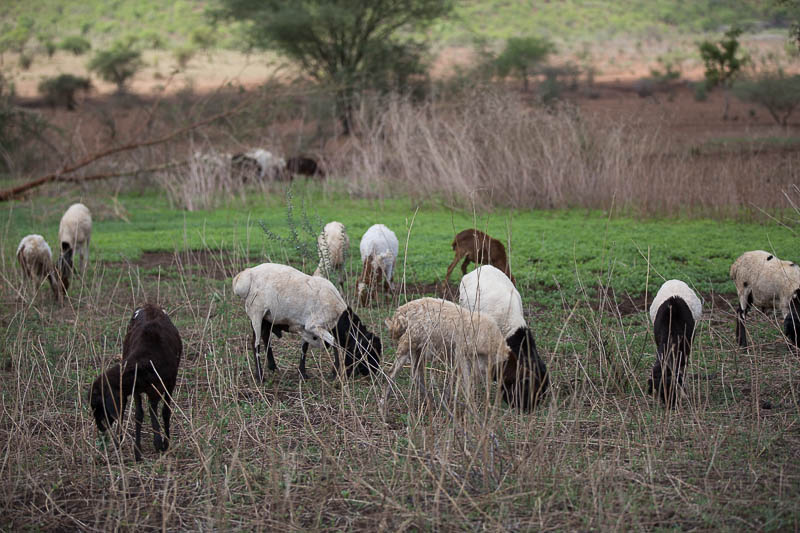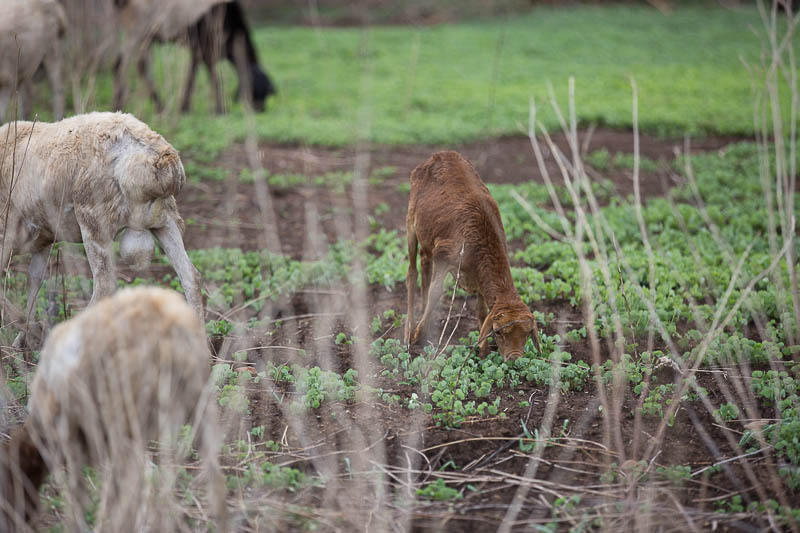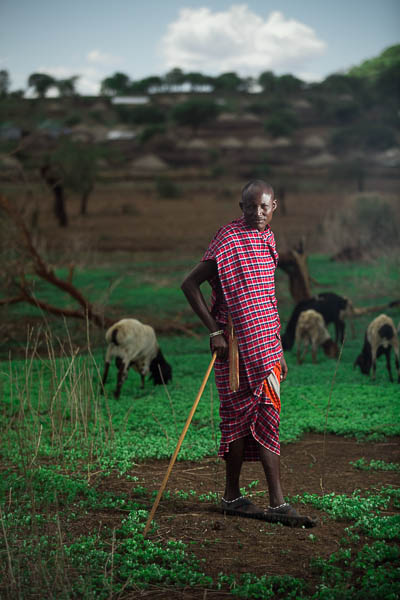 Moving forward and looking at my camera bag on my back, they asked me how I'd feel about climbing up a big hill on the other side of the fields.  Beaming with excitement, I jumped at the opportunity.
And what a gorgeous view it turned out to be.  Completely worth every step.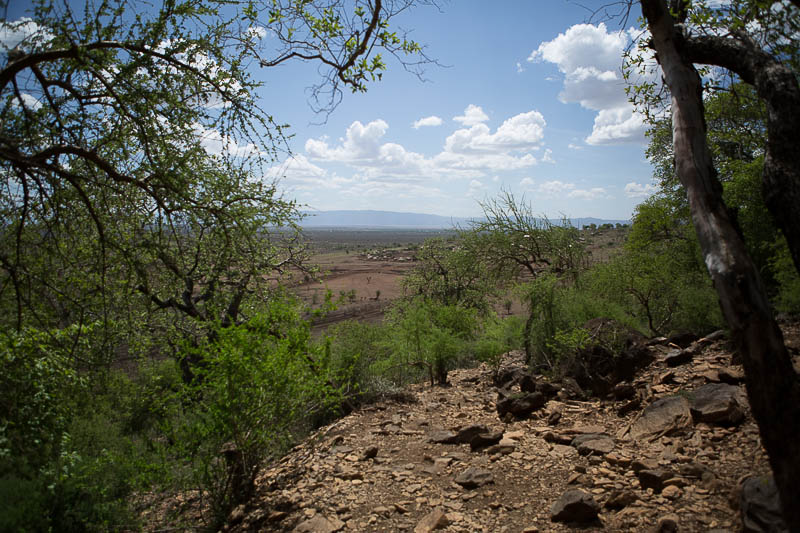 Sitting down already?  Come on guys, I thought you were supposed to be used to this stuff??   😉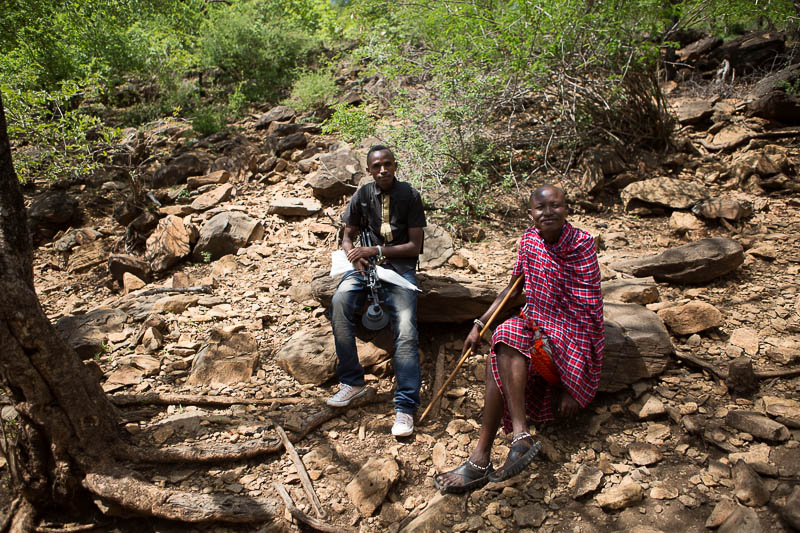 Break time photos…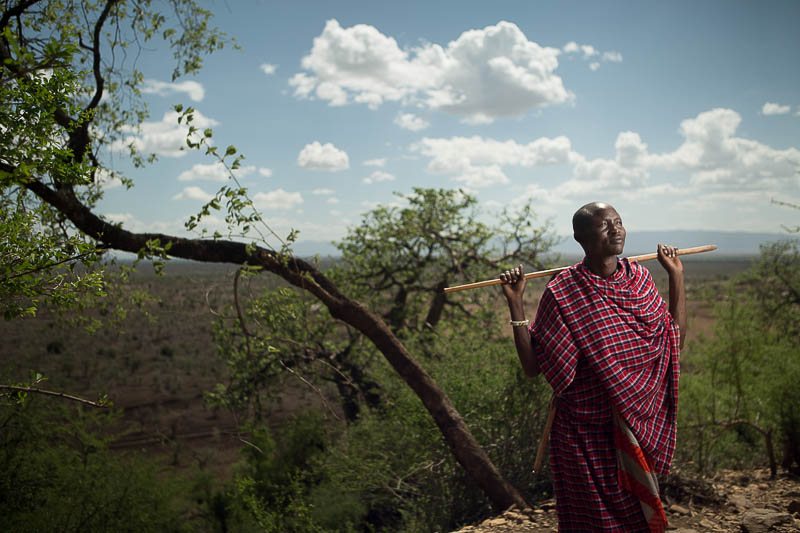 Once we came back down, they decided to take me through the village itself.  This area of the villages are called the "bomas."  A boma is an enclosed area where they keep their cattle, as well as their homes.  Keeping them sectioned off not only keeps the cattle in, but also keeps predators out.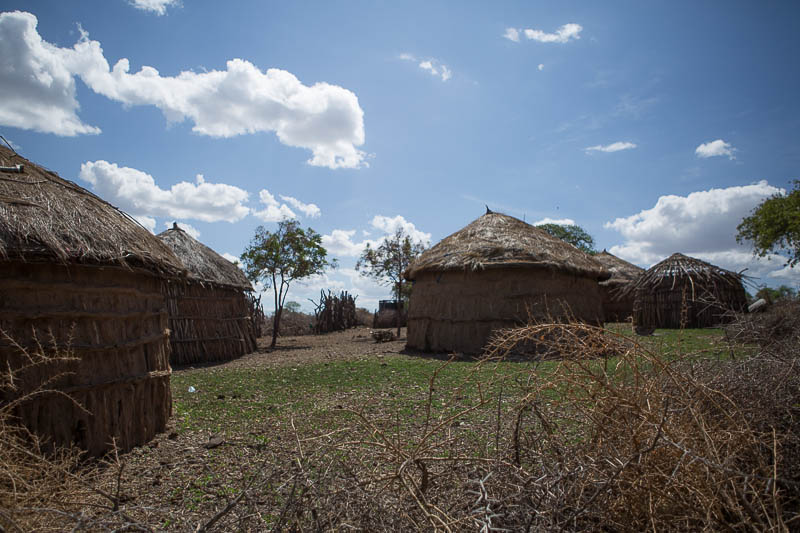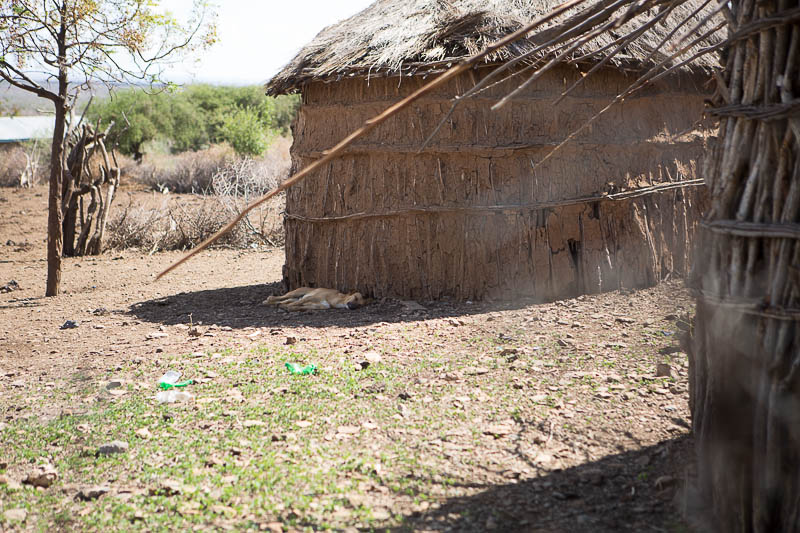 Greeted by more children!  They were all so friendly!   🙂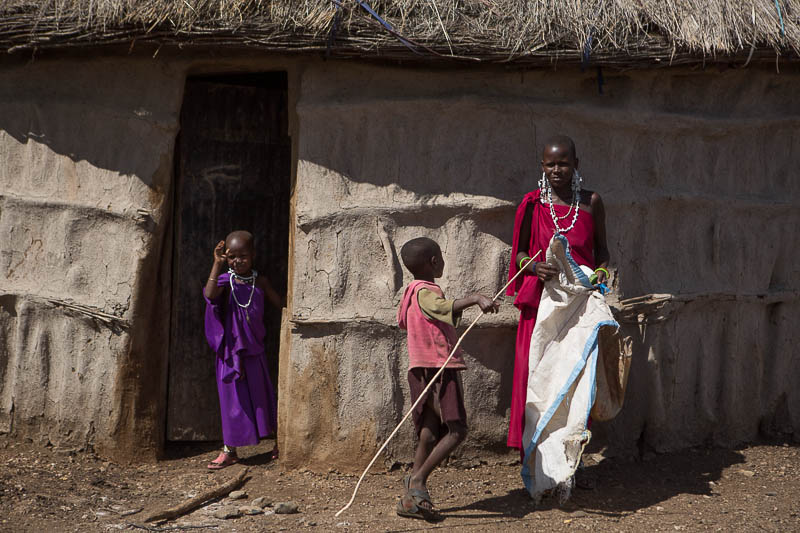 One of the women allowed us a few photos while she gave a delightful smile.  She seemed to be flattered that we would want to photograph her.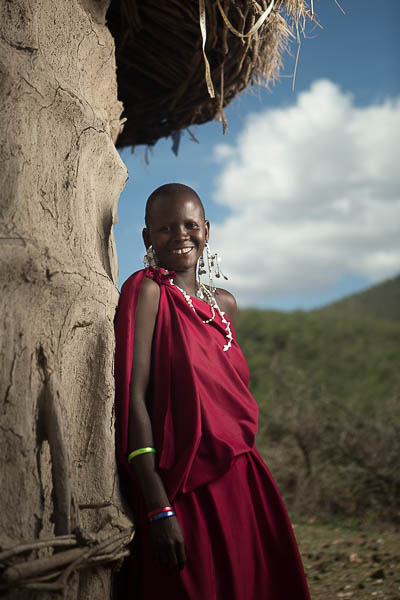 After taking her photo, they actually took me inside one of the huts.  This was honestly a bit of a spooky experience, as it was 100% completely pitch dark, and the air was very cool and damp.  I have no idea how they manage to function while inside, as I literally could not see my hand in front of my face.
These children were actually ASKING for me to take their picture.  "Picha picha!!"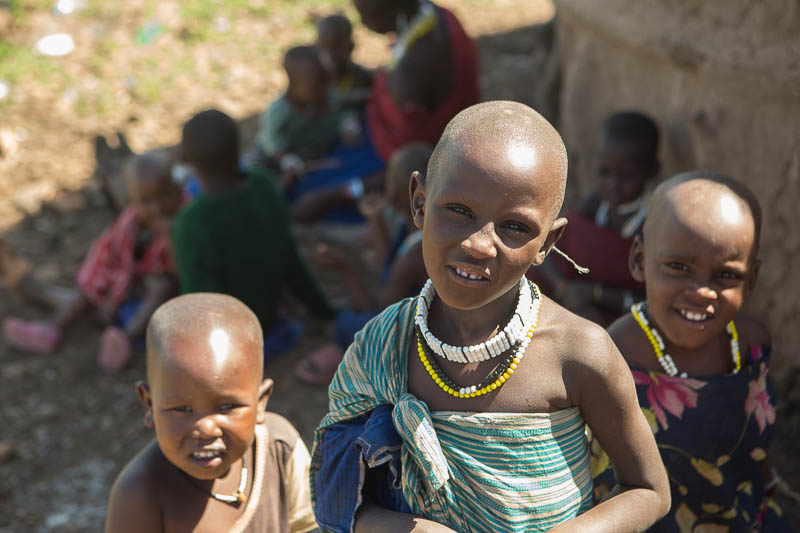 We passed many more Maasai while there, but apparently not all of them were as keen on having their photos taken.  While they were incredibly interesting with their wardrobe and gear, out of respect, this was something that I didn't question in the least.
Once we got back on the road, we passed a few villages that we attempted to check out.  This particular village was absolutely amazing, but unfortunately we didn't see anyone around.  Most of the people must have been out in the fields, and what they call the "bush."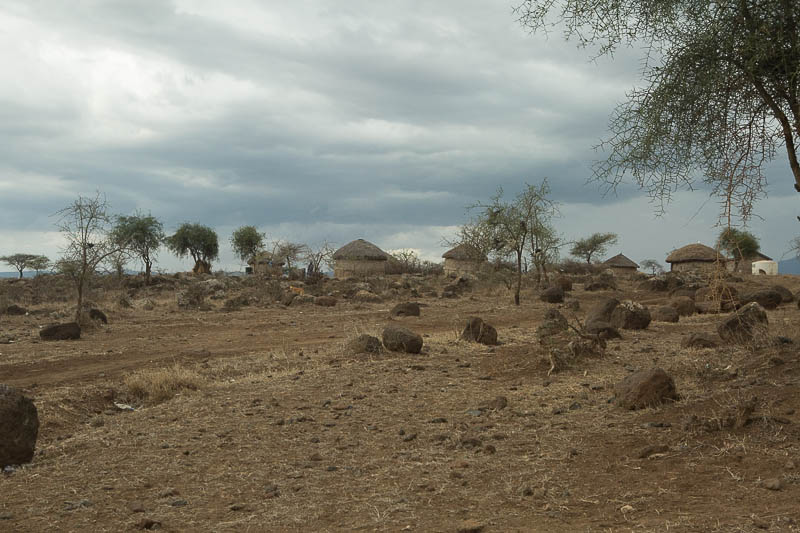 A quick stop for some drinks and snacks at a convenient shop on the way back…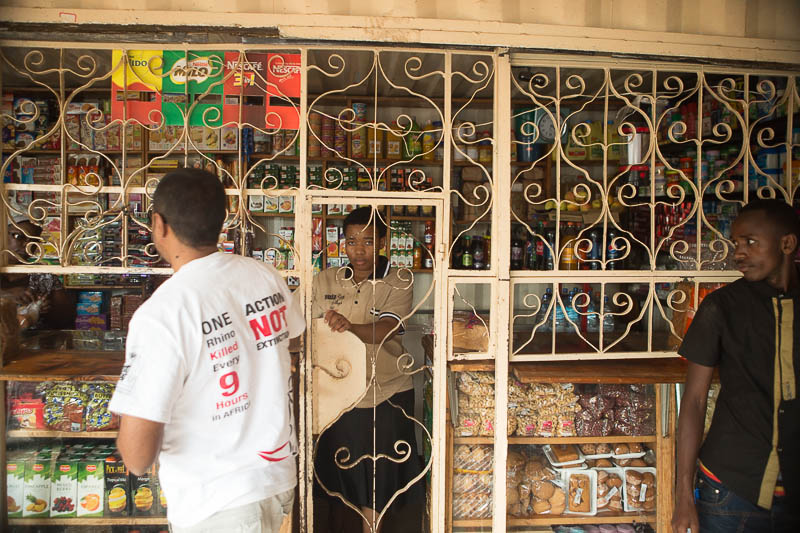 Stay tuned for our Safari, coming up on Day 11 and 12!!  Can't wait!!!